The 2022 NYSF program kicked off with an inspiring Acknowledgment of Country delivered by Ngunawal Elder, Wally Bell, as a sign of respect for the traditional custodians of the lands on which participants joined from all across the country.
An all-star panel of Australian STEM experts shared advice, excitement and enthusiasm for STEM and what the new-look Year 12 Program has to offer!
The expert panellists encouraged the NYSFers to keep their minds open, engaged, and to stay curious..and were then put straight to work as they discovered the role artificial intelligence (AI) can play in society from Professor Jon Whittle.
NYSFers even tested out some code written by Professor Jon Whittle to differentiate if something is a cat, or is not a cat, to highlight the problem-solving capabilities of AI.
"I forgot how interested I was in AI and computer science until I heard [Professor Whittle's] talk - I think my passion for it has been reignited!"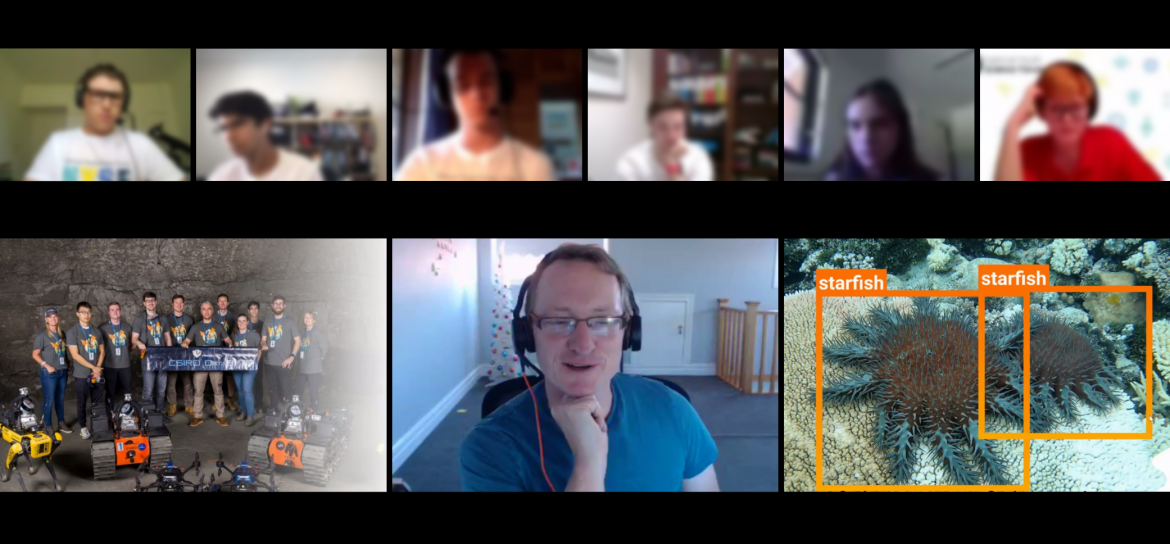 Next up, NYSFers heard about the future of agriculture in Australia from Australia's Chief Plant Protection Officer, Dr Gabrielle Vivian-Smith. Dr Vivian-Smith picked the participants' brains asking them how to solve some of the biggest problems in national agriculture.
How do we increase yield with the same land size?
Are there better methods for water use to increase use efficiency?
How can we better use technology for automation and efficiency?
Will we produce twice as much food at the same price, or can our produce be worth twice as much?
Dr Vivian-Smith, also set a very exciting STEM challenge where the participants had to develop a proposal using STEM techniques and knowledge to meet the AG2030 target of $100b in agricultural productivity by 2030. You can read more about the challenge and see the amazing submissions for Dr Vivian-Smith's challenge here! - Spoiler alert, they're amazing!
Keen to hear more about what the participants got up to? Here's a taste of what unfolded in the first week of the NYSF Year 12 Program: