About
The purpose of the NYSF Connect program, new in 2019, is to both engage and support our expansive NYSF alumni network. With more than 14,000 alumni having passed through the NYSF Year 12 Program since 1984, there is great opportunity and potential in this network ready to be harnessed.
Currently in its infancy, NYSF Connect will offer a range of events that offer our alumni opportunities for professional development, networking, mentoring and other support in moving forward with their STEM study and career journeys.
We will also be working on expanding our communication with alumni to promote more information and opportunities throughout the year so that our alumni are always one step ahead.
The Next Step program run previously will merge into NYSF Connect, offering the current cohort of NYSF Year 12 Program participants the chance to engage with their more advanced NYSF alumni peers, as well as NYSF Partners, who will also participate in NYSF Connect events.
If you are an alumni member of the NYSF/NSSS and would like to reconnect with the program again, you can ask to receive our newsletter through our Contact form. You can also engage via social media – by liking our Facebook page /NYSFoz and asking to join the NYSF/NSSS alumni group, a closed group on Facebook; Instagram @NYSFoz and Twitter @NYSFoz. We also have a LinkedIn page – National Youth Science Forum.
NYSF Connect Webinar Series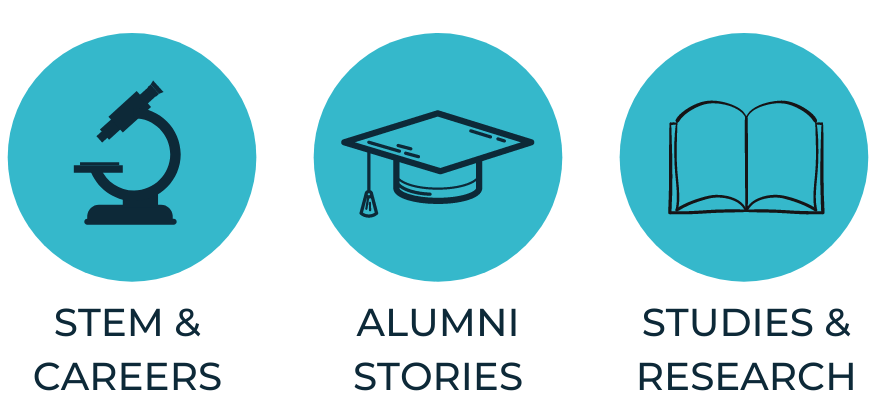 The NYSF has been working on the expansion of our NYSF Connect program to support our alumni at all career stages. We are innovating to provide resources, information, networking opportunities and more for our 14,000+ strong alumni community. Due to the COVID-19 pandemic, and the forced cancellation of part of the January NYSF Year 12 Program, the program is more relevant than ever to enable alumni to connect with and support each other, and access STEM experts and information to help in their career and study progression. We are excited to launch the NYSF Connect Webinar Series covering STEM & Careers, Alumni Stories and Studies & Research topics. We look forward to hosting events across Australia once COVID restrictions lift.