About
Are you a young person who has completed high school and is aged between 18-25? Register for the 2023 NYSF National Youth STEM Summit!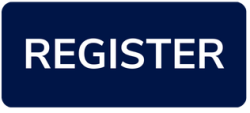 The NYSF National Youth STEM Summit will address Australia's biggest challenges and provide skills and development – preparing delegates for the jobs of the future.
The STEM Summit is an exclusive event designed for young Australians after they have left school, have started their first degree or training, and before they become more senior in a science and technology career. The event will feature prominent guest speakers, networking opportunities, a Careers and Study Expo, and discussions on the latest developments in STEM fields. Delegates will tackle science and technology workforce challenges and receive professional development opportunities with a focus on networking. Their knowledge will be put into practice at a Networking Function at the Australian Parliament House with Australia's key decision-makers. This is an opportunity to hear the voices and needs of young Australian STEM talent at a national level.
During the STEM Summit, delegates will have the opportunity to:
Connect with fellow young Australians and exchange ideas on current trends in STEM fields.
Learn from successful professionals who will share their experiences and provide insights on career opportunities.
Network with business, government and senior representatives in the STEM sector.
Upskill their career and personal development with workshops in media, networking, personal branding and interview skills.
Provide a voice to decision makers on key STEM topics including: critical technologies; climate change and environmental sustainability; health and wellbeing.
Engage with organisations who are looking for talented individuals.
We believe that this event will be a defining moment in the delegate's development and an opportunity for them to engage with other young people and explore career opportunities in STEM. This event will provide delegates with valuable insights to help them make informed decisions about their career path; retaining talent and delivering career-ready Australians.
Further Details
Location: In 2023, the NYSF National Youth STEM Summit will be held in Canberra, ACT, Australia.
The STEM Summit commences on Saturday 17 June and concludes on Tuesday 20 June.
Cost:

Student: $250
Equity: $250
Standard Registration: $450
Equity Registrations are available to delegates who are full-time students, Aboriginal or Torres Strait Islander, from rural or remote regions, have a disability, or are experiencing financial hardship).
Logistics: Delegates are to make their own transport and accommodation arrangements. Suggested accommodation providers are given on the registration page.
Who is invited: The pilot audiences of the STEM Summit are young people who are towards the middle/end of their study/training. The STEM Summit is open to people between 18 – 25 (who have completed high school).
2023 Speakers
Meet the Ministers
The Hon Ed Husic MP, Minister for Industry and Science
The Hon Jason Clare MP, Minister for Education
The Hon Dr Anne Aly MP, Minister for Youth and Minister for Early Childhood Education
The Hon Paul Fletcher MP, Manager of Opposition Business
….plus more parliamentarians who will join us through the STEM Summit.
Keynote speakers:
The Hon Kate Lundy, Chair NYSF Board (NYSF)
Dr Melanie Bagg GAICD, CEO NYSF (NYSF)
Prof Tanya Monro AC FAA FTSE FOSA FAIP GAICD, Australia's Chief Defence Scientist (DSTG)
Dr Cathy Foley AO PSM FAA FTSE, Australia's Chief Scientist
Kerri Hartland, Director General and former Chair NYSF Board
Robert Sewell, Chief Information Officer (NBN)
Dr Brad Tucker, Astrophysicist (ANU)
Prof Elanor Huntington FTSE, Executive Director (CSIRO)
Enrico Palermo, Head (Australian Space Agency)
and more!
Speakers listed in order of the program:
Dr Christopher Harris (Pawsey)
Dr Marcus Doherty (Quantum Brilliance)
Alison Reeve (Grattan Institute)
A/Prof Keith Chappell (UQ)
Dan O'Halloran (Griffith Business)
Dr Emma Tucker (ANU
Dr Geoff Garrett AO FTSE, Deputy NYSF Board
Col Dr Renée Kidson CSM (DSTG)
Amanda Caldwell (Communications)
Karrie Bishop (Rheinmetall)
Sauda Talukder (ARAQOR)
Dr Victor Pantano (Liquid Instruments)
Prof Steven Tingay (Curtin – Radio Astronomy)
Prof Tim Senden (ANU Physics)
Dr Kaitlin Cook (ANU Nuclear)
Sian Keys (DISR)
Dr Joe Kaczmarski (ANU Chemistry)
Tara Cheng (NYSF)
Dr Sophie Calabretto (DTSG)
Dr Catherine Wheller (NYSF)
Anna-Maria Arabia (Academy of Science)
Kylie Walker (Australian Academy of Technological Sciences and Engineering)
Dr Sandra Gardam (Science & Technology Australia)
and more!
Plus, a packed list of parliamentarians and other VIPs for the Networking Function at the Australian Parliament House and the Closing Breakfast.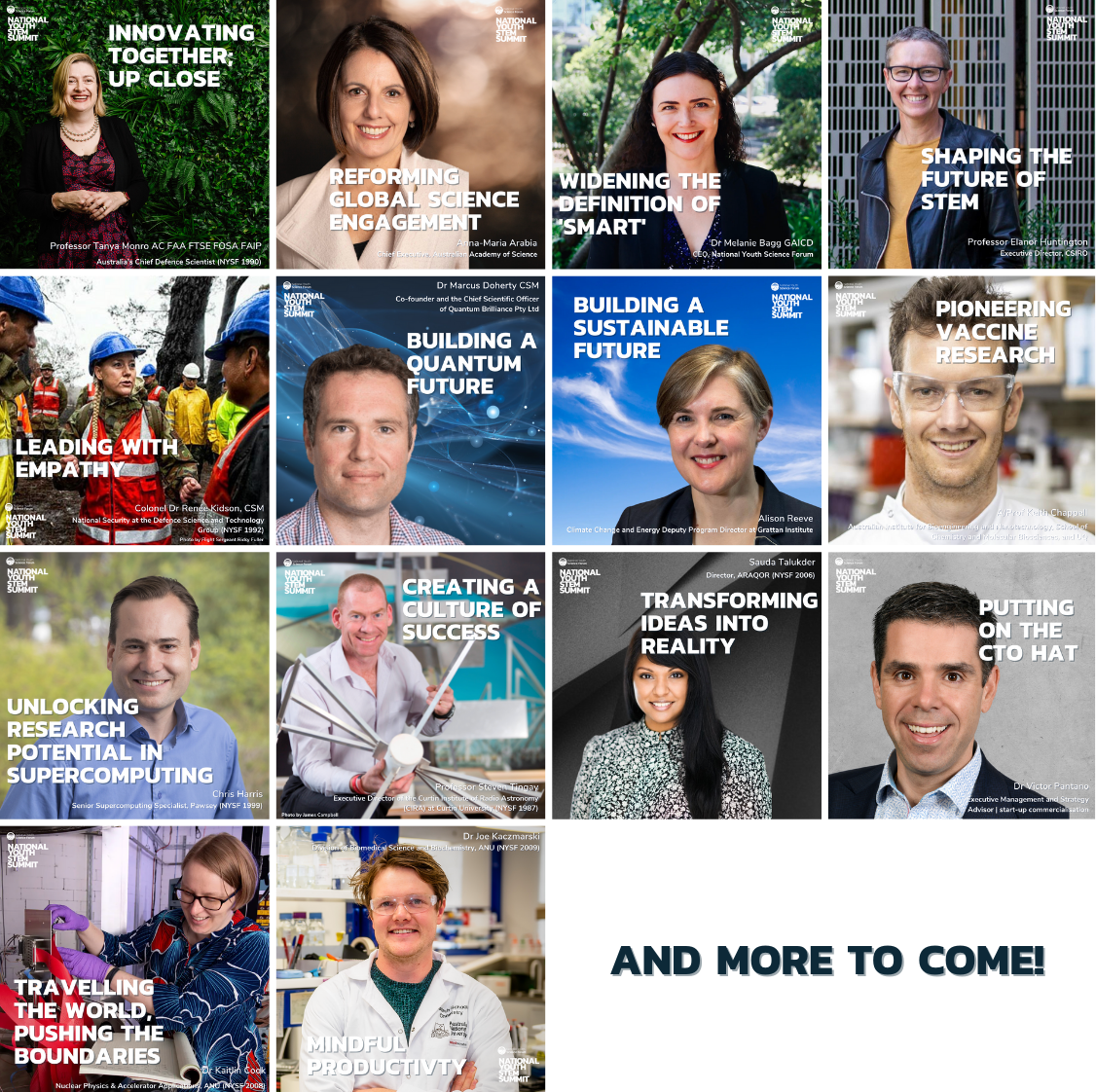 Example delegate profiles
| | |
| --- | --- |
| | Laura is nearing the end of her undergraduate degree in Science. She's still choosing whether she wants to continue in academia, or to go for a government or industry career. Laura wants to find out about her options and where her skills may be needed and valued, and if there are any skills she may need to develop. Laura also wants to make a network of like-minded people as she enters the workforce. |
| | Eli is completing a traineeship in mechanical services. They're thinking of what internships and experiences they want in their last years of training. They want to attend a Careers and Study Expo that has different opportunities from what they've seen before, and they want to find interesting applications for the work they enjoy and tailor their pathway to where there are abundant jobs in Australia. |
| | Wei is currently finishing an Arts degree. Wei is interested in political science and climate change but does not know how to combine his interests into a career. He wants to connect with other young Australians working in fields where they can have a collective impact. He also wants to meet people in the STEM sector in government so that they can help him know what skills he needs to develop and what he needs to do before he graduates to help him find his dream job with impact. |
\
---
Become an Event Sponsor
Please contact stemsummit@nysf.edu.au for enquires about Sponsorships for the NYSF National Youth STEM Summit or to engage with delegates at the Careers and Study Expo. Numbers are strictly limited.