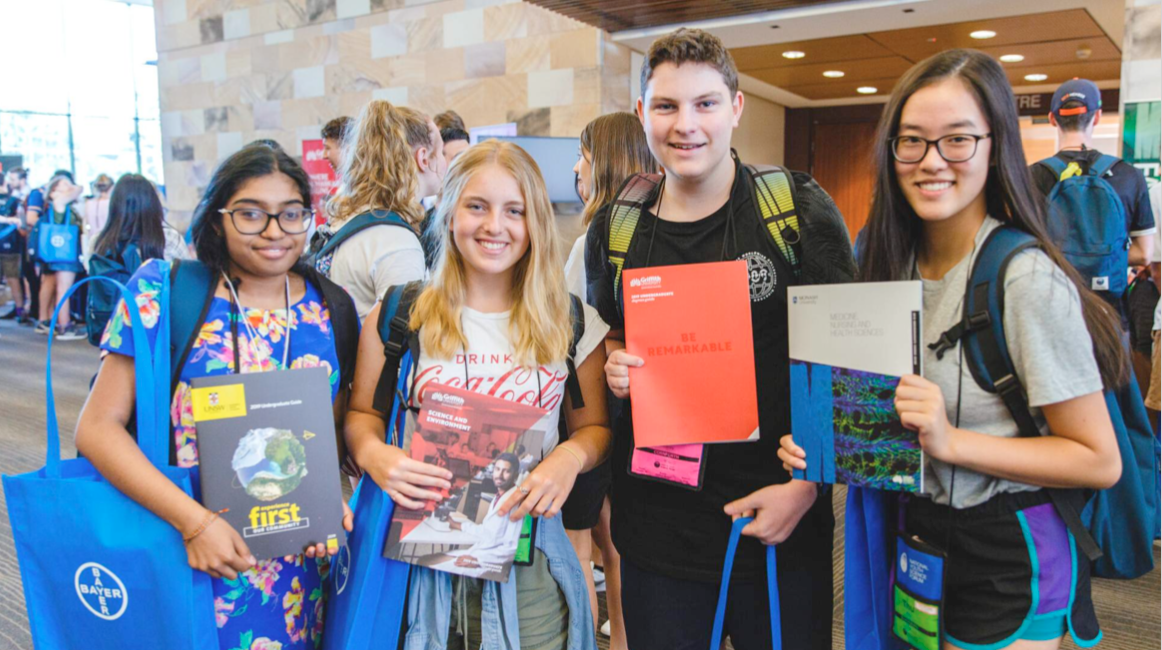 Sustainable funding from a range of partners ensures the NYSF can meet our mission of delivering transformative STEM experiences to young Australians
The National Youth Science Forum (NYSF) offers a range of unique partnering opportunities that can align with business and employee engagement strategies, needs and values.
Funding from the corporate, research, and university sectors is vital to ensure financial sustainability for the NYSF and our ability to meet our mission of delivering transformative STEM experiences to young Australians.
We are eager to work with funding partners to develop a level of engagement with the NYSF organisation, our program participants, volunteers, and alumni that offers a meaningful experience for all involved. Our research indicates that our participants truly value the opportunity to talk with STEM professionals during the NYSF Year 12 Program and in the range of follow-up activities that the NYSF also delivers.
"My highlight was meeting inspirational people with a range of different passions in the STEM field, and exploring countless possibilities for my future after listening to their talks" - NYSF 2020 Participant
For our major funding partners, benefits can include speaking at NYSF functions, hosting NYSF Orientation and alumni events, as well as promoting their organisation during the NYSF Year 12 Program. Information about courses, events, and employment opportunities can also be distributed to NYSF alumni, both past and present, through the NYSF's communication tools and social media platforms throughout the year.
All major funding partners have the opportunity to be involved in the NYSF Year 12 Program, promoting their organisations and the work they do. Specific opportunities include participating in our Expo Display and speed-dating events, as well as having the opportunity to host members of each Year 12 cohort at NYSF alumni events.
The NYSF is happy to negotiate funding packages based on the level of engagement sought by each organisation.
In addition to financial support these partnerships provide students with new insights into the worlds of tertiary study and research, and the many employment opportunities and career pathways that are evolving in our rapidly changing society.
To inquire about how to become a partner of the NYSF, please contact us.
"The NYSF positively alters your perspective on the academic world and teaches you to become more comfortable to explore new interests without fear." NYSF 2020 Participant