Participants tuned in from across Australia to the 2022 NYSF Year 12 Program's Introductory Lecture by artificial intelligence (AI) expert, Professor Jon Whittle. Participants were in awe of Professor Whittle's knowledge and passion for AI, as he explored the history of AI, career options, and his incredible journey to his current role as head of Data61 at CSIRO.
Jumping straight into the complex world of AI, Prof Whittle covered everything from cat-identification algorithms, to driverless cars, and self-automated satellites! He also cautioned the limitations of AI, saying that,
"The AI system is only going to be as good as the data it was trained on. If that data set is not representative enough or large enough, you're not going to get good results."
Prof Whittle then gave us a brief evolution of AI starting back in the 1970s when it was first used to translate languages, to when he worked on the first AI controlled spacecraft at NASA in the 90s. He then switched gears and jumped to the present day, wowing the crowd with a glimpse into a potential future pathway - an international, subterranean robot competition called DARPA he and his robotics team took part in. Can we join?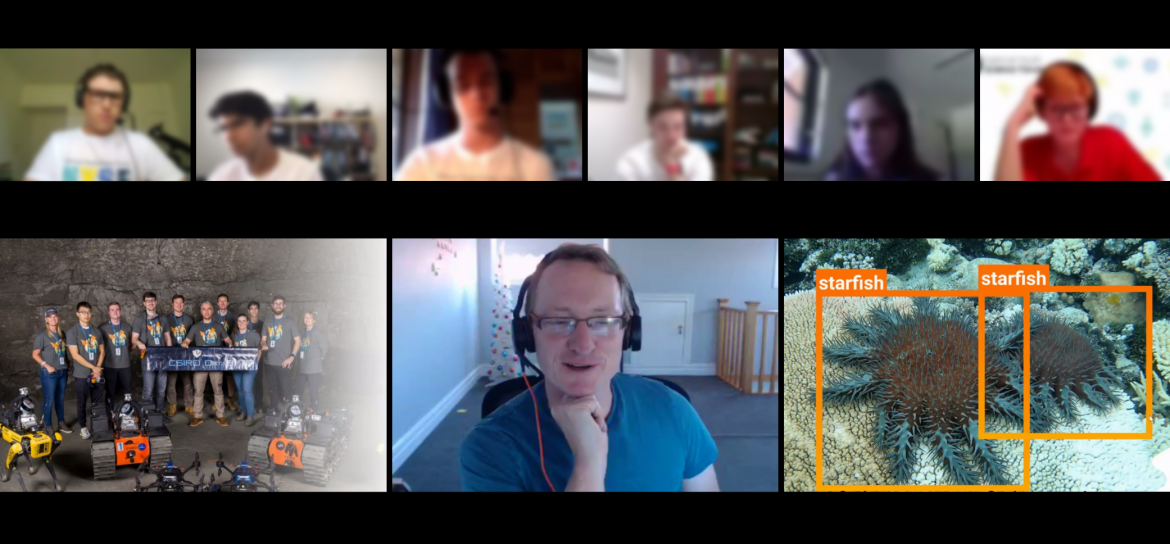 Prof Whittle finished the session by exploring some of the fascinating AI projects CSIRO are currently working on including a fire-management and prediction software called SPARK, reef surveillance technologies to help improve reef survival, and social robots to support children with autism spectrum disorder.
The Q & A brought into focus the socio-technical issues surrounding AI in society, with questions on how to avoid contradictions in rule-based AI, whether AI needs to be regulated, and how to mitigate the impact of AI systems on democracy.
NYSFer Celeste was a fan of the subterranean robot competition, asking if it included underwater environments. A future cave-diver robot engineer in the making!
The informative session was a hit and stretched the mind to the possibilities of AI. Prof Whittle was left very impressed by the 2022 NYSF cohort, stating that "[he] can't remember a time when [he] gave a talk and had such smart and awesome questions!"
Thank you to Professor Jon Whittle for his time.
The Introductory Lecture focuses on an overview of the speakers' research, work, its role in society; and an overview of the career path which led them to their current position. During their Year 12 experience, students hear about university facilities, labs and centres so hearing from someone who has made a career in science prior to these sessions is a great way to start their NYSF Year 12 experience. Equally, we welcome the opportunity that speakers have to hear from our cohort of Year 12 students who are hoping to gain insights which will assist them to make some major decisions about university and educational pathways following their experience with NYSF. 
CSIRO is a proud partner of the National Youth Science Forum.