A sample of where recent NYSF Year 12 Program participants call home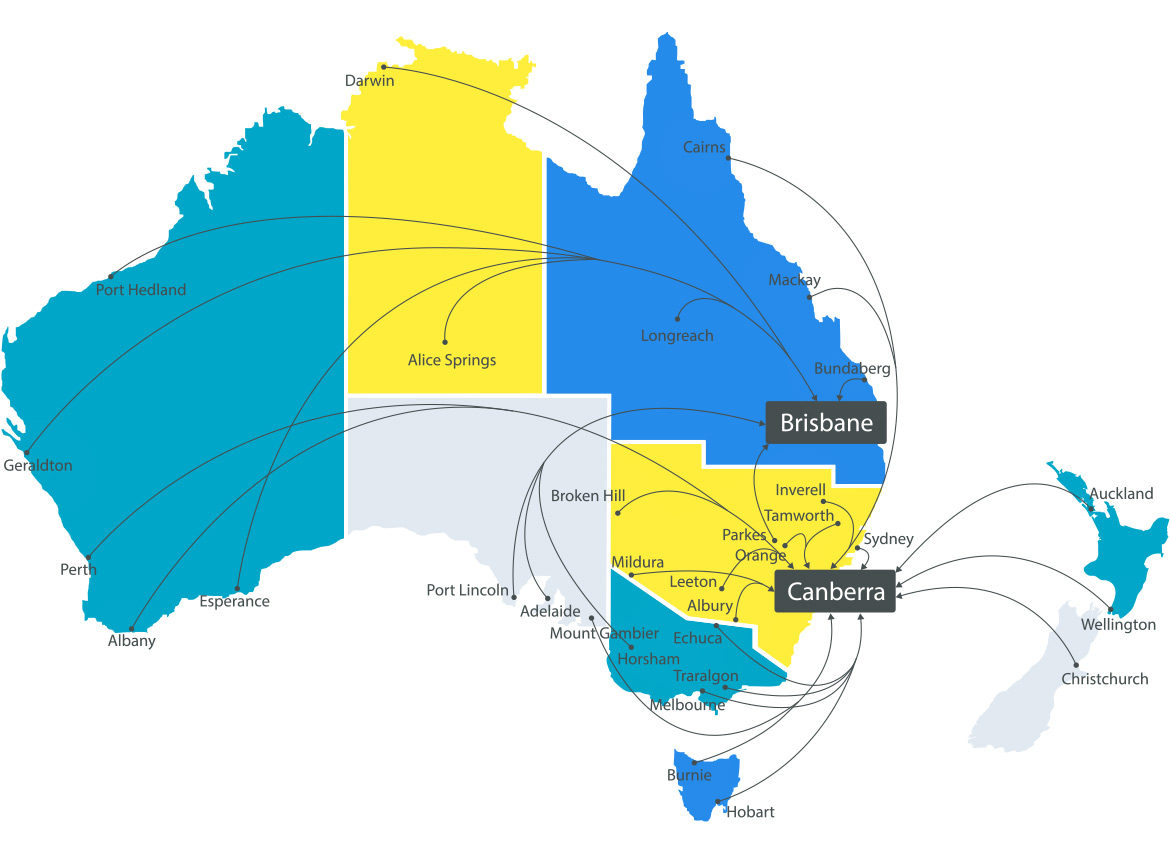 Every year, our NYSF Year 12 Program attracts applicants and participants from all over Australia. This is a result of our unique relationship with Rotary clubs who endorse applicants from their communities all around Australia as being suitable to attend the NYSF Year 12 program.
This map is just a sample of where recent participants call home - the reality is that over the past 35 years, the NYSF has had participants from most parts of the country.
In 2017, 43% of NYSF participants came from remote and regional parts of Australia, which is linked to our relationship with Rotary clubs in communities all over the country.
This map also identifies the host locations for our Year 12 Program, at the Australian National University and the University of Queensland, as well as the locations of these supporting programs:
Next Step - held in Brisbane, Melbourne and Sydney during school holidays in April and July;
National Science Teachers Summer School - held in Canberra and Brisbane in January.