About
The NYSF Year 12 Program is a 12-day residential program designed to give students a broader understanding of the diverse study and career options available in science, technology, engineering and mathematics (STEM) and to encourage them to continue their studies in these fields.  At the NYSF Year 12 Program run in January each year, participants will:
visit science and technology related laboratories and facilities,
go on site tours,
listen to lectures,
take part in workshops,
go to social events, and
participate in group activities that improve communication and presentation skills.
Participants also take part in sessions on entrepreneurship, critical thinking, how to work together effectively, and more. The focus is not solely on academic achievements, but on developing well-rounded individuals who have the skills and confidence to determine their futures.
The NYSF is run by youth for youth, with a certain number of participants being selected each year to come back and participate in our Student Staff Leadership Program (SSLP) in preparation to help run the program the year after they first attended.
---
Dates for the next NYSF Year 12 Program
In 2018, there will be three separate sessions running for the NYSF Year 12 Program with the following locations and dates. Each session has places for up to 200 students. Successfully selected students are not necessarily allocated a session in their home state.
Session A: CANBERRA – Tuesday 2 January 2018 – Saturday 13 January 2018
Session B: BRISBANE – Tuesday 9 January 2018 – Saturday 20 January 2018
Session C: CANBERRA – Tuesday 16 January 2018 – Saturday 27 January 2018
Application dates: Applications are open from 1 March to 31 May each year. Find out more about how to apply.
---
How much does it cost to attend the NYSF Year 12 program?
The standard fee to attend the program in 2018 is $3,097. This fee is all inclusive, covering the participant's travel to and from the program irrespective of home location as well as all meals, accommodation, transport and any entry fees. We now have an Equity Scholarship available to cover $1,000 of the fee. We encourage everyone to view the eligibility requirements and apply. There may be further opportunities to cover part or all of the cost through community fundraising or sponsorship, or contributions from your endorsing Rotary Club. We encourage you to explore all of these options.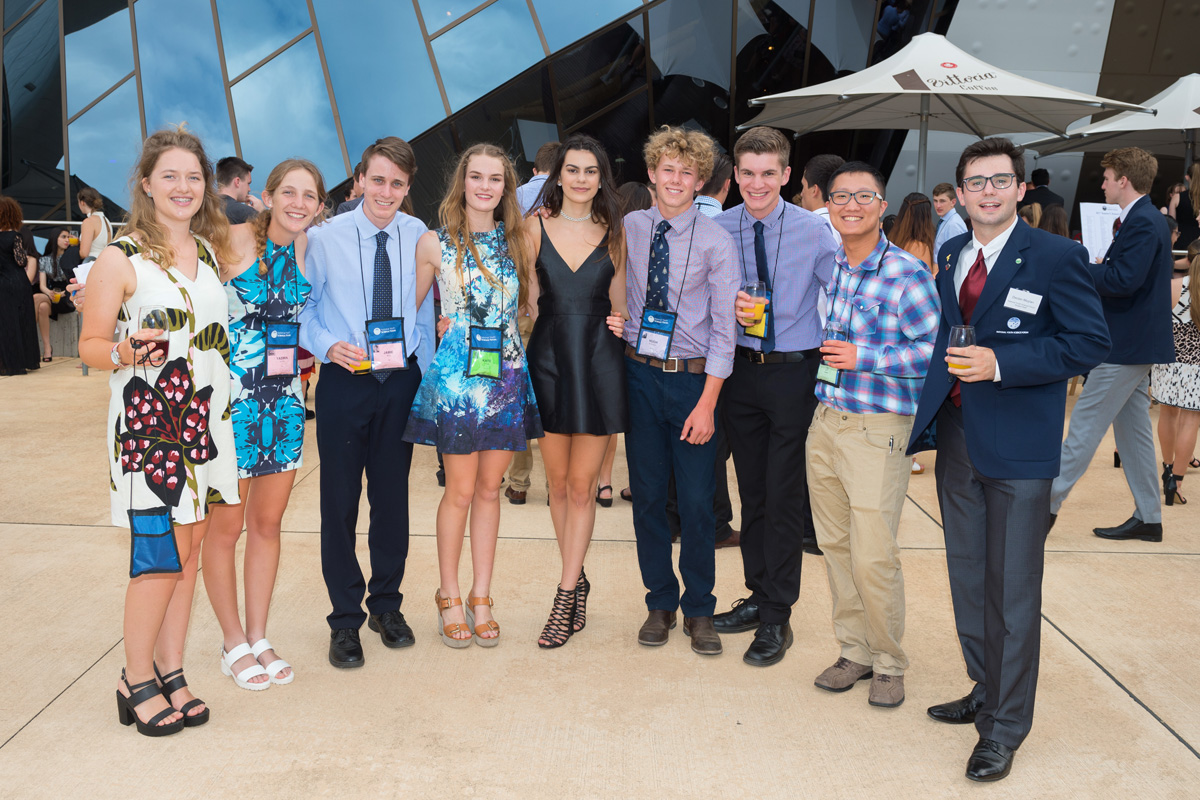 ---
Who can apply for the NYSF Year 12 Program?
Do you love science, or technology, or have a drive to find solutions to problems and fix things? Are you constantly asking Why? How? Why not? Do you see yourself working in a science-related field and would like to know more about science initiated study and career paths? Are you a good communicator or would like to improve your interpersonal skills?
If you answer yes to most of these questions, then you should think about applying to attend the NYSF Year 12 Program.
Eligibility
To apply for the NYSF Year 12 program, you must:
be in year 11 in the year you apply, to attend the following January,
be an Australian citizen or resident, and/or studying full-time in an Australian high school, and
be considering pursuing a university degree at an Australian university to study science, engineering, technology, or a related discipline.