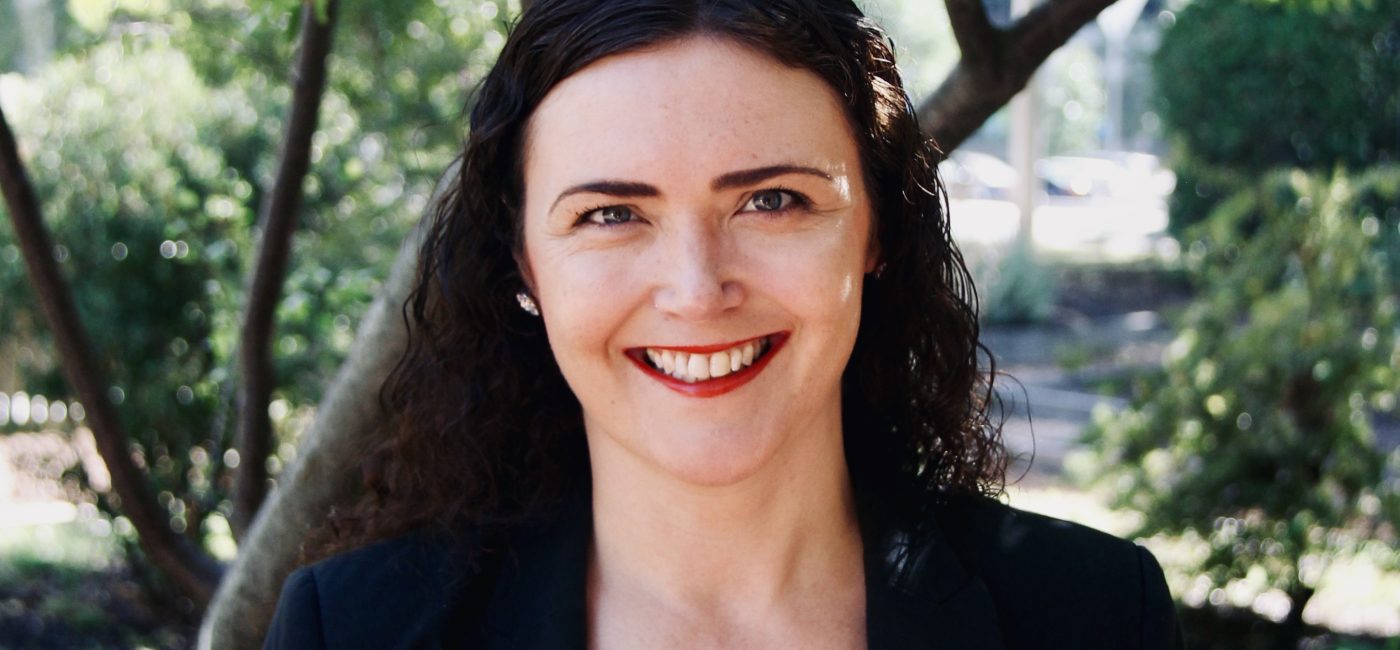 "The NYSF has adapted well to the restrictions imposed by COVID-19 and I am delighted at how our team has innovated to deliver our programs online." - Dr Melanie Bagg
As we reach the halfway mark for 2020, I hope you are all staying safe and coping with the changes we are all experiencing as a result of the COVID-19 pandemic. The NYSF has adapted well to the restrictions imposed by COVID-19 and I am delighted at how our team has innovated to deliver our programs online. We have learnt a lot about each other, our partners and collaborators while working remotely, surprise appearances from various children and rogue cats & dogs have been my highlight!
It has been a busy time. Applications for the 2021 NYSF Year 12 Program have just closed and I am pleased to report we have a fantastic number of applicants from all over Australia. The application timeline was extended by a month due to the COVID-19 pandemic as many families needed more time due to closed state borders and the challenges of remote schooling.
Our Rotary volunteers are now busy organising NYSF selection and orientation events across the country. It is a tough year for many of the Rotary clubs who assist the NYSF. I am really impressed with how they have adapted to online meetings and are ready for online selection processes as necessary. Please be rest assured that we are actively monitoring COVID-19 related restrictions and health advice in the lead up to 2021 and have a series of contingency options ready as required. Unfortunately, the pandemic has resulted in the cancellation of the STEM Explorer Program and our International programs in 2020. I am pleased though to report that we have been able to pivot to online delivery of the other NYSF programs.
Excitingly, we have launched our new NYSF Connect Webinar Series to provide accessible professional development opportunities for NYSF Alumni at all career stages. These webinars have been very well received, with alumni excited to have the opportunity to participate in weekly Q&A sessions with an array of prestigious STEM professionals. The series has featured these speakers to name only a few:
Australia's Chief Scientist Dr Alan Finkel AO
Australia's Chief Defence Scientist and NYSF Science Patron, Prof Tanya Monro FAA FTSE FOSA FAIP GAICD;
Deputy Director of the Griffith Institute for Drug Discovery, Professor Sally-Ann Poulsen;
CEO of ANSTO, Dr Adi Paterson;
ABC Breakfast Weatherman, Nate Byrne;
Geneticist and PM Prize Winner, Prof Jenny Graves;
Mathematician and science communicator, Dr Sophie Calabretto; and
ANU Astrophysicist, Dr Brad Tucker.
Coming up we will hear from Vice President International, Lockheed Martin Space, Rod Drury, ABC Science Show Presenter, Robyn Williams, CSIRO Chief Scientist, Dr Cathy Foley and Director of Meteorology at the Bureau of Meteorology (BOM), Dr Andrew Johnson. You can read more about this fantastic new initiative here.
2020 has also seen the NYSF deliver our first ever Online Partner's Day, a careers and study expo that connected 2020 NYSF Alumni with NSYF Partner organisations. This three-day event was inspired by one of our most popular events in January and gave current year 12 students an interactive opportunity to explore study and career options with Australia's top universities and world-leading STEM organisations. I would like to thank Lockheed Martin Australia, The University of Queensland, The Australian National University, ResMed, CSL, Bayer, Monash University, CSIRO, Griffith University, Defence Jobs Australia, Toyota Australia, The University of New South Wales, The University of Melbourne and Defence Science and Technology, for participating in this event. You can read more about NYSF Partners Day here.
At this time each year, we hold our Student Staff Leadership Program (SSLP) to prepare our Student Staff for their leadership role in January. Normally an in-person event, the pandemic has seen us redesign the program to provide a series of online leadership sessions throughout the year which will couple with an extended pre-session workshop in January. Student Staff heard from Kendal Hann, a leadership consultant who provided an introduction on leadership, focussing on leading with empathy and leading 'above the line'. We were thrilled to hold a Q&A discussion with Dr Kirstin Ferguson, Business Leader and Deputy Chair of the ABC. Kirstin talked about her own leadership journey and how being adaptable to the environment and self-aware can assist the Student Staff to develop into great leaders.
I was delighted to participate in a leadership discussion panel as part of the program with three other experienced leaders from diverse sectors: Georgeina Whelan (Commissioner ACT Emergency Services Agency), Prof Aidan Byrne (Provost, UQ) and Dr Geoff Garrett AO (NYSF Board member, former QLD Chief Scientist & CEO CSIRO). The students will be provided with extra 'skill drops' focussing on the areas they have heard about. Feedback on the sessions to date has been very positive, you can learn more here.
A number of Alumni reached out to us around the end of the financial year to make a donation given the tough year the NYSF has experienced due to bushfires, severe hail and the pandemic. To make it easier for those who want to offer help, we have reviewed our donation page and will continue to work on this. Being a not-for-profit charity, all donations of any amount help us continue providing life-changing STEM outreach programs for Australian students. If you would like to support the NYSF, tax-deductible donations can be made here.
Alternatively, if you would like to support the NYSF in other ways (i.e. partnership, collaboration, volunteer) please contact communications@nysf.edu.au.
On a personal note, this week I am celebrating my first year as CEO of the NYSF. I am so grateful for the support I have received from the NYSF Board, Partners, Supporters, Alumni and the many friends and volunteers associated with the NYSF. It has been a real pleasure getting to know and collaborate with you all. I also want to acknowledge and thank the amazing NYSF Corporate Team, it has been an absolute pleasure to lead such a hardworking, passionate and innovative group of people.
Until next time, stay safe and thank you for your support of the NYSF.
Dr Melanie Bagg