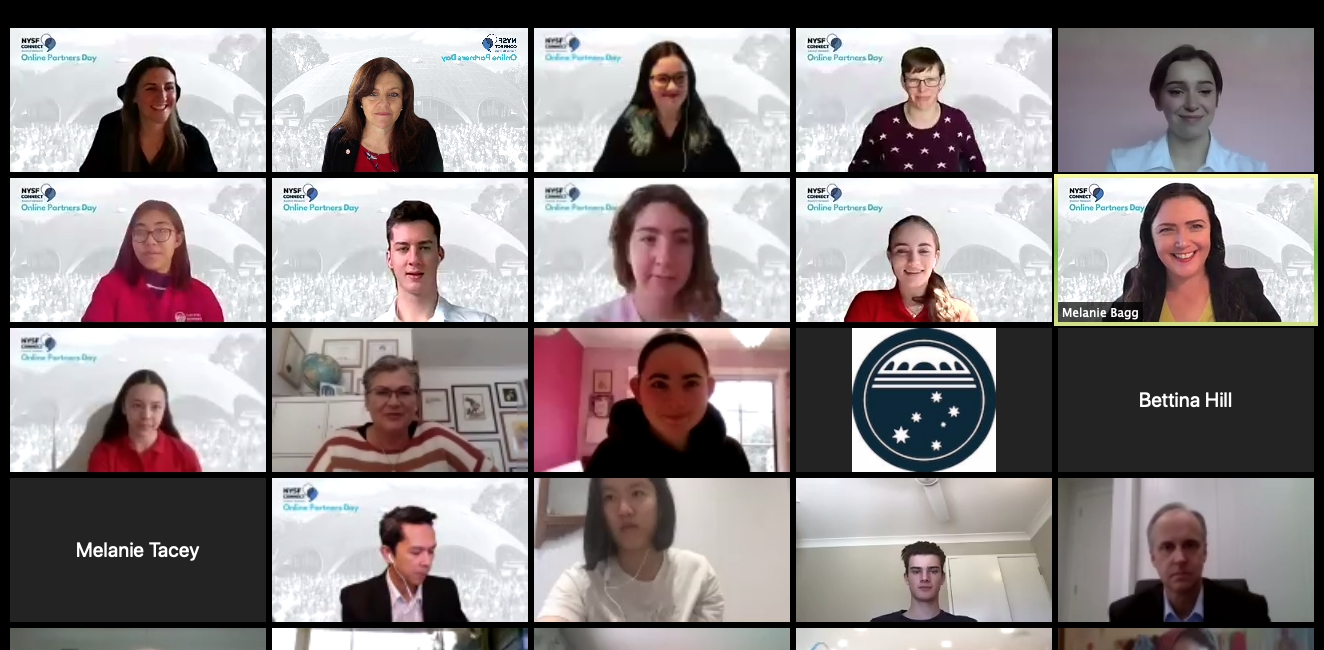 "The challenges are big, but the opportunities are big as well. Science really can change the world." – Richard Dickmann, Bayer
Last week we hosted our very first Online Partners Day event, an exclusive career and study expo for recent NYSF Alumni!
Over three days, participants heard about study and career pathways, ground-breaking research and career opportunities with a range of NYSF partners. Each session kicked off with presentations from NYSF partners followed by a Q & A Session. From there, students split into smaller groups for a more intimate Q&A session in breakout rooms.
It was an invaluable opportunity for our alumni to hear from NYSF Partners about real-world STEM study and career opportunities. It also provided NYSF Partners with a platform to showcase the work of their organisation and to promote the study and career pathways in that field. Those participating gained valuable insight into their future careers and study options with 87% of participants saying the three-day event either confirmed or expanded their future tertiary study choices.
Many NYSF alumni have gone on to work or study at our Partner organisations and it was fantastic to see some of these alumni return to speak on behalf of our NYSF Partners. This year students heard from Tara Graves from Monash University, and Anna Danyushevsky and Dane McCamey from UNSW and Prof Russel Gruen from ANU - all fabulous NYSF alumni at different career stages!
Each presenter gave an overview of their organisation and highlighted the various jobs on offer and pathways for students to get there. They offered inspiring advice, which generally followed a common theme on the wonderful unpredictability of career paths. This advice and encouragement from our Partners will help ease the uncertainty about life after Year 12 for our newest Alumni. Some of their sage advice can be found on the NYSF Twitter page. Here are a few of our favourites:
"My career has bounced between technical and commercial positions. Paths evolve as you move through your career, or even go back and forth as mine has." – David Ball, Lockheed Martin Australia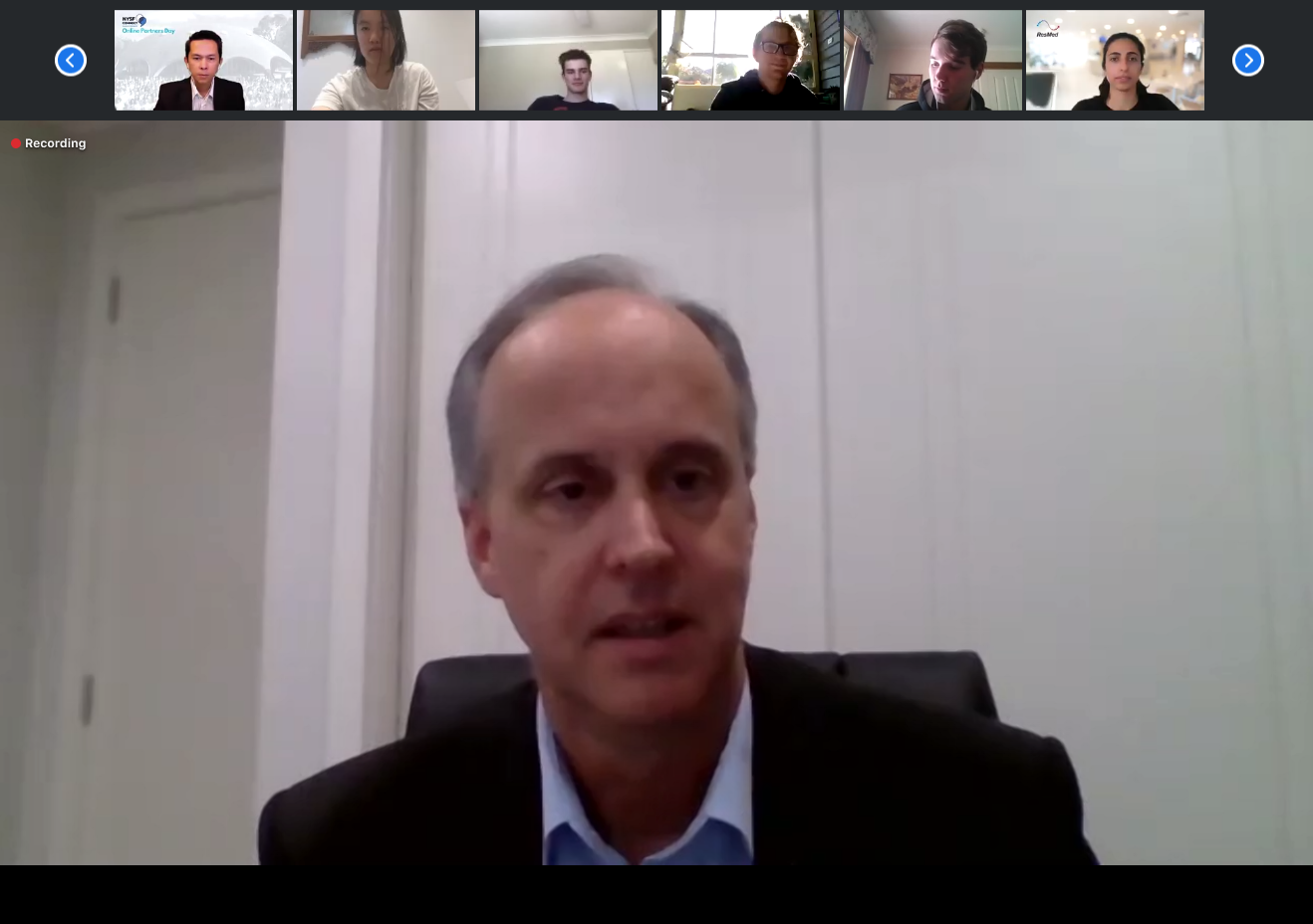 "I've learnt it's important to pursue what inspires you. You're different to everybody else so take into account what makes you happy." – Prof. Russell Gruen, The Australian National University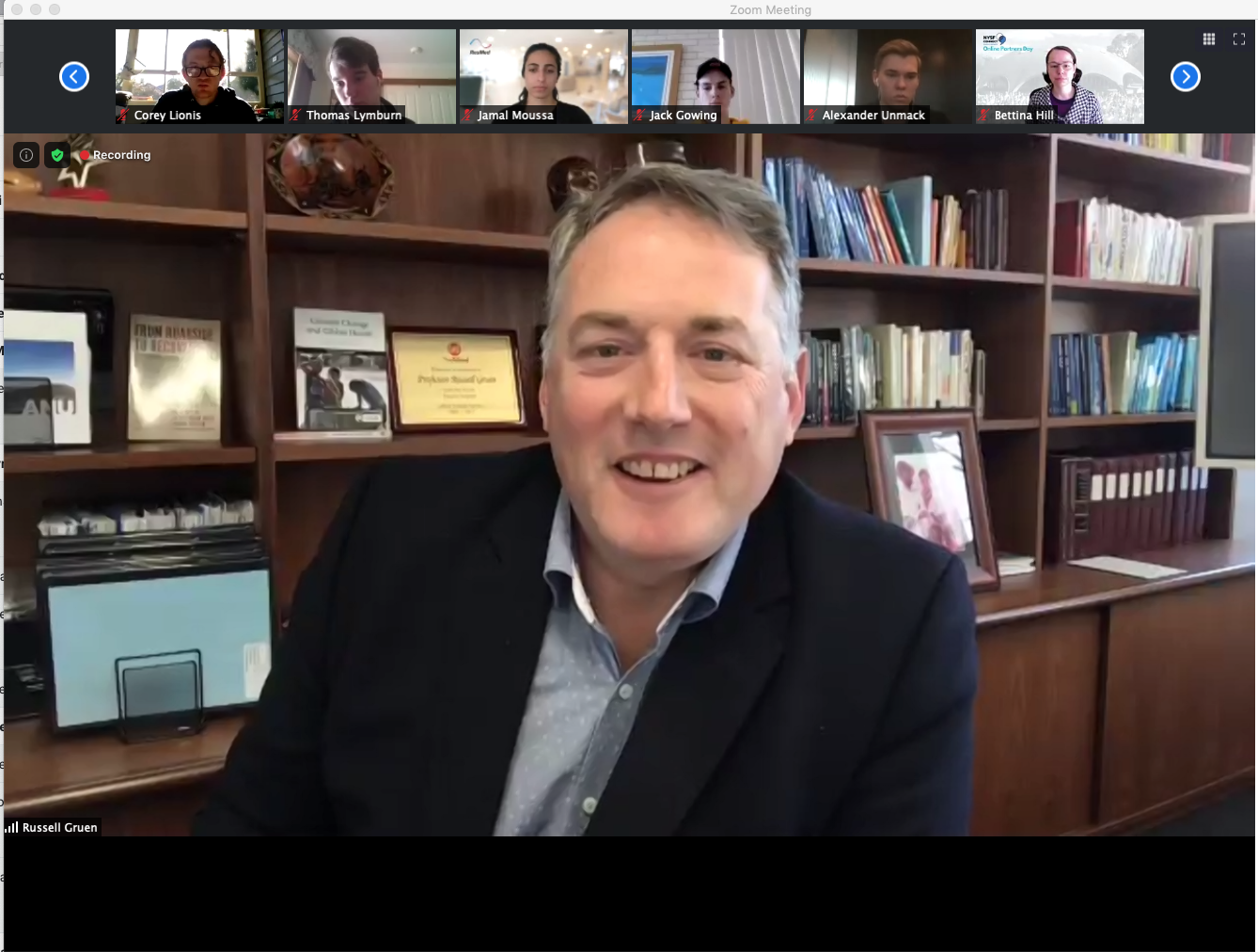 "UQ has a great balance of academic excellence and developing you as a young adult"- Jeremy Gordon, University of Queensland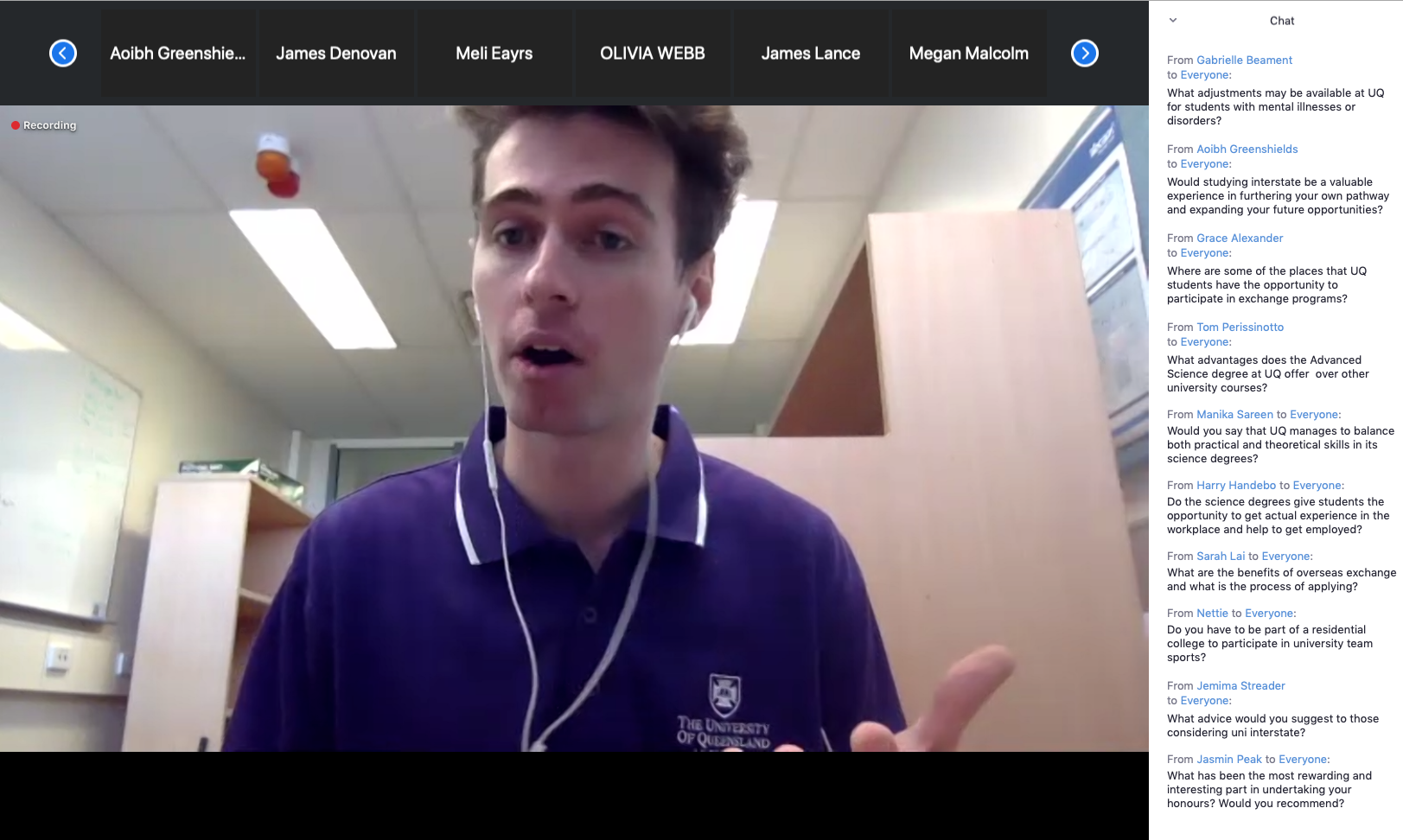 "Being flexible and able to adapt to a particular situation is important. That's the greatest skill. You can go anywhere if you're willing to learn." – Jamal Moussa, ResMed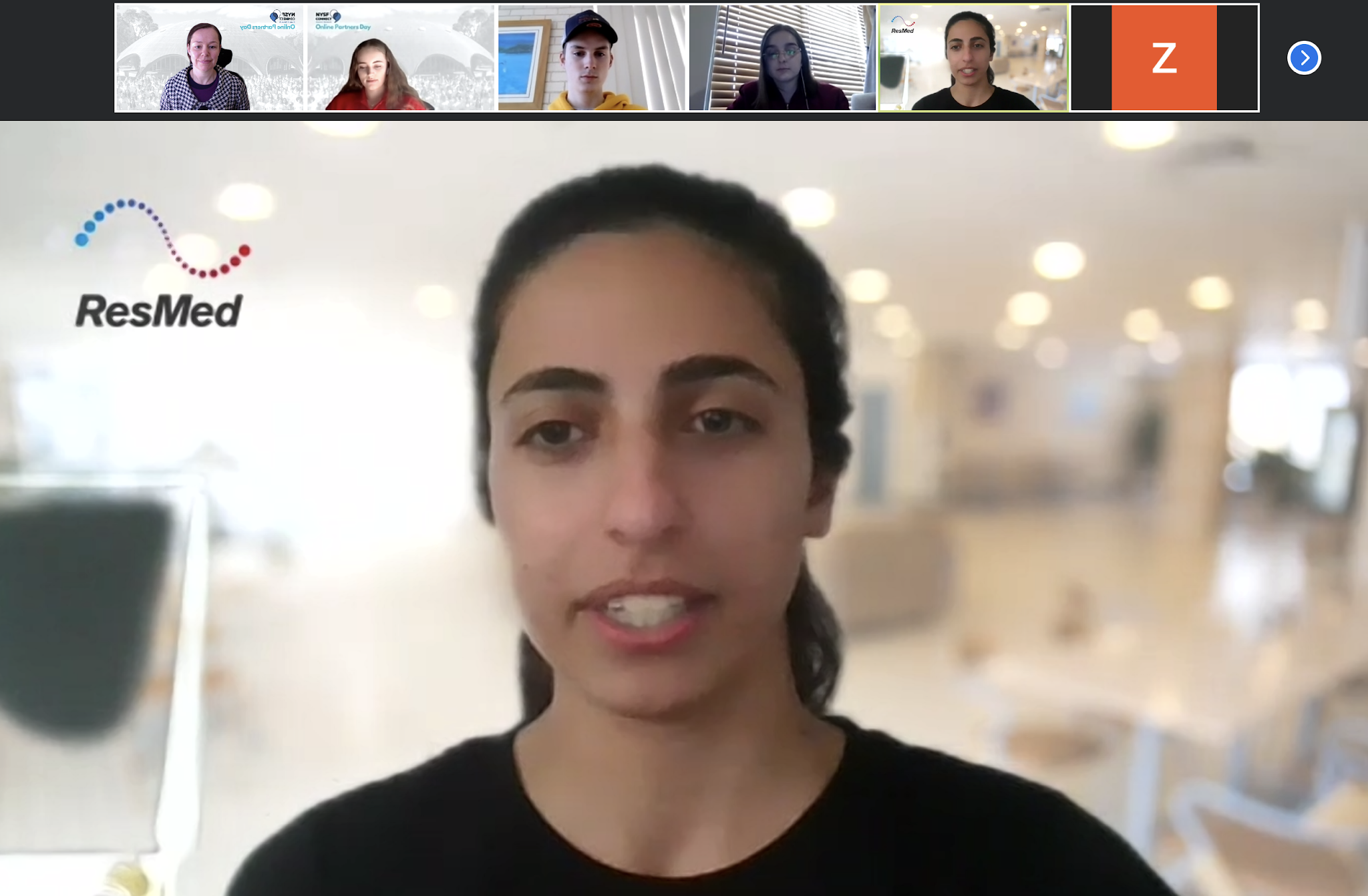 The challenges are big, but the opportunities are big as well. Science can really change the world."- Richard Dickmann, Bayer
If you don't get in straight away, don't stress! If you are passionate, there are always ways around that. Every university offers different pathways." – NYSF Alumna Tara Graves, Monash University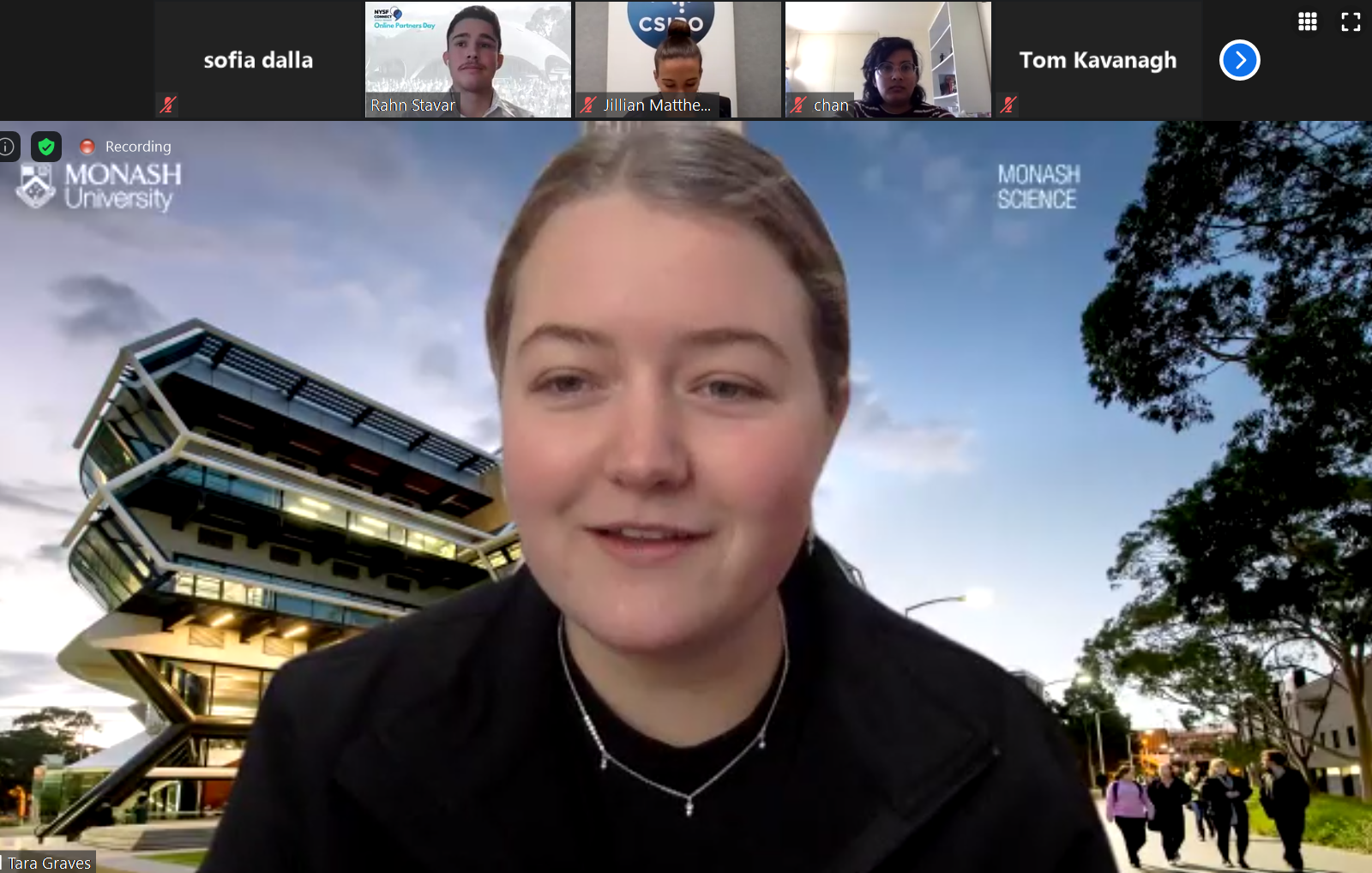 "The best thing is knowing that the work you are doing is actively contributing to safeguarding Australia" – Rebecca Rafferty, Defence Science and Technology
Alumni were highly engaged with NYSF partners, asking many interesting questions throughout the three days.
"As someone not certain on what I want to go into in the future, I found the breakout sessions were ideal for asking questions about each person's experiences. The presenters all had valuable insights and they were able to provide helpful advice all-round. All presentations were informative." - NYSF 2020 Online Partner's Day participant.
"The session with DST definitely highlighted that engineering and research in the defence industry aren't entirely geared towards military applications, but actually has a real impact in the civilian space as well. It was also fantastic to hear about their Cadets program as well, which is now something I am actively looking to pursue." - NYSF 2020 Online Partner's Day participant
"I was particularly interested in Lockheed Martin especially given the portfolio they follow. I am very interested in space and am considering doing an Aerospace engineering degree once I complete my schooling, so, to hear about their paths in Aeronautics, Missile and fire control, Space systems, Rotary and mission systems, and, STELaRLab was very insightful as to where such a degree could lead me." - NYSF 2020 Online Partner's Day participant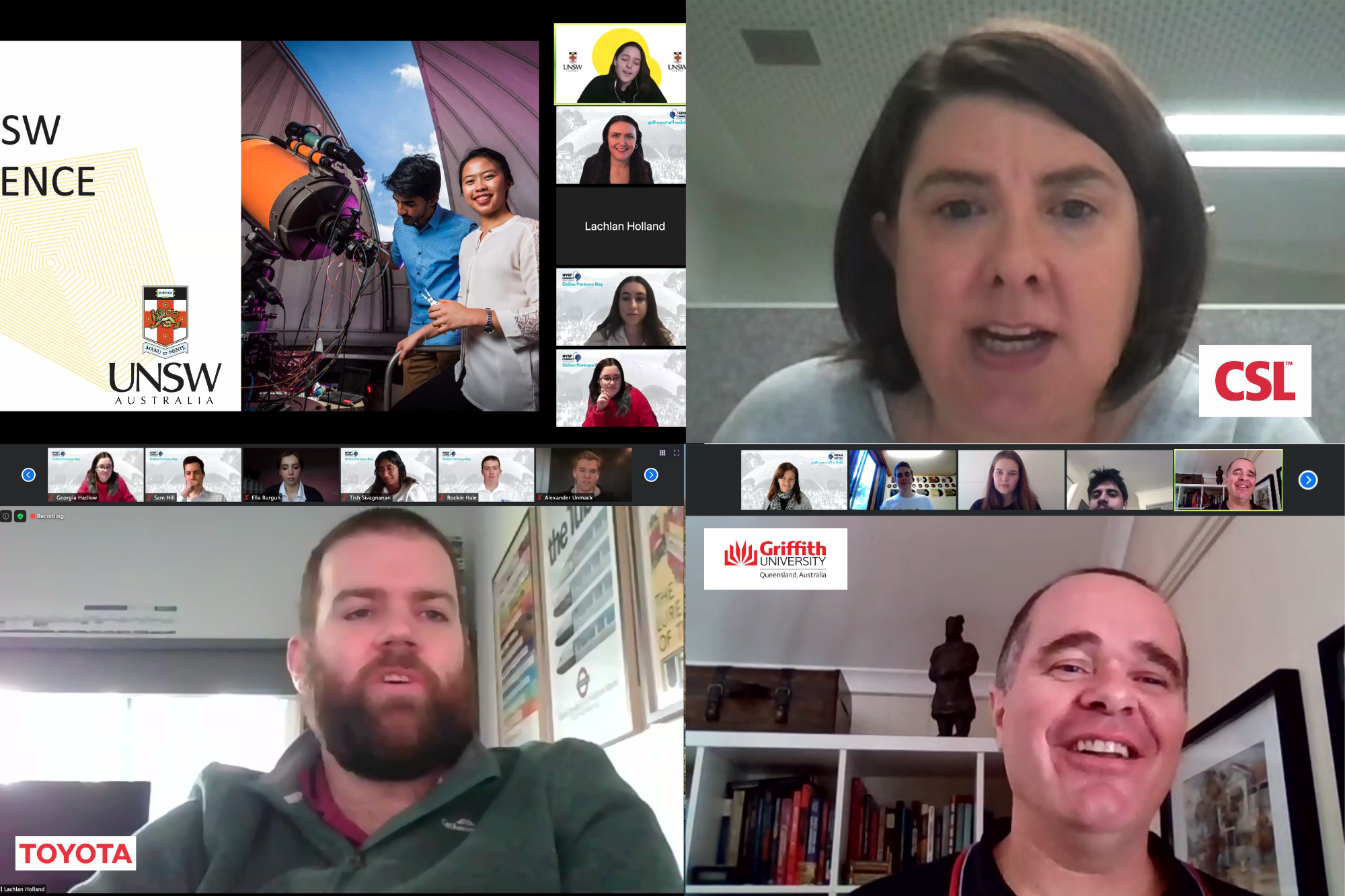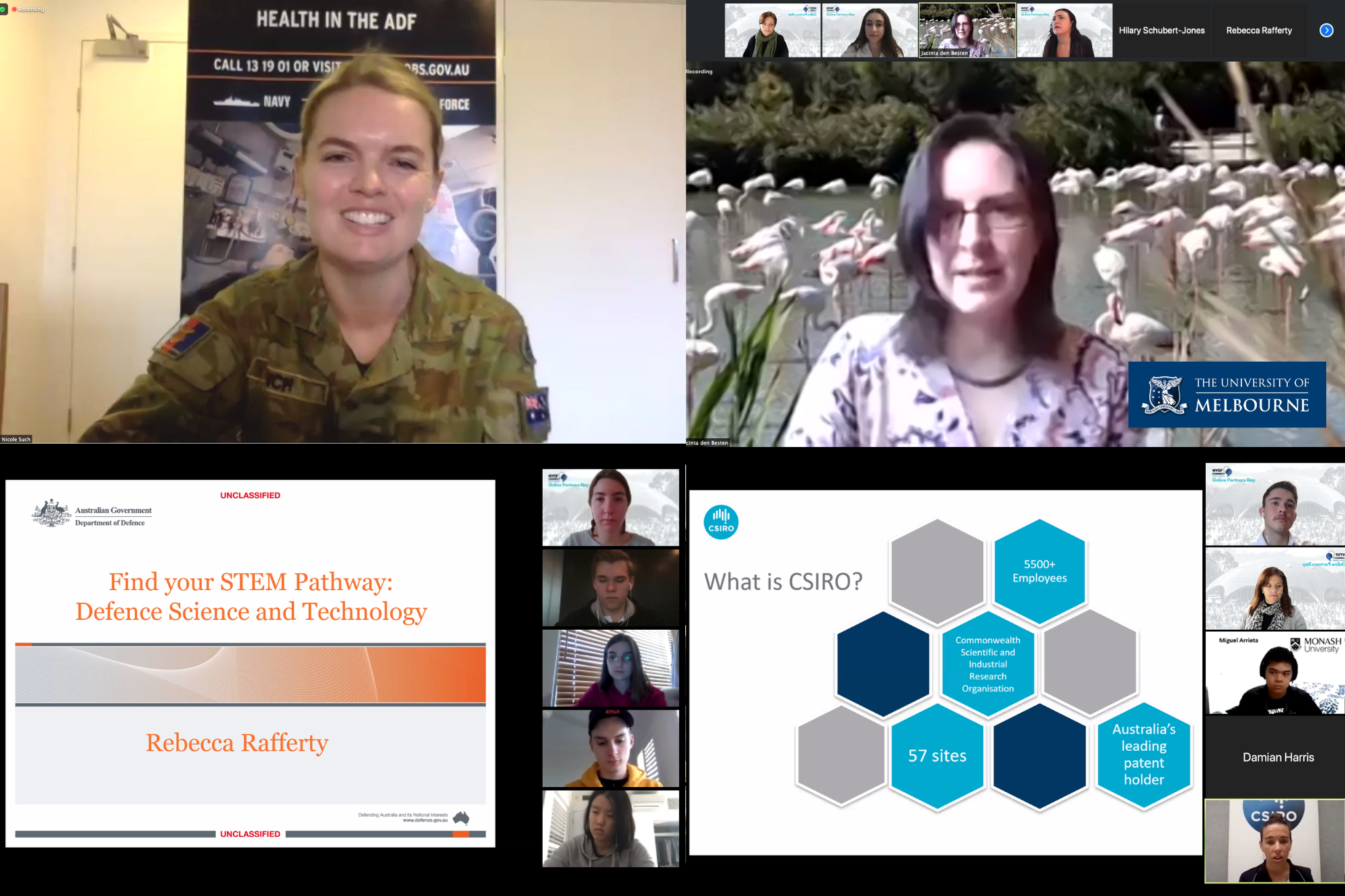 We would like to thank Lockheed Martin Australia, The University of Queensland, The Australian National University, ResMed, CSL, Bayer, Griffith University, Monash University, CSIRO, Defence Jobs Australia, University of Melbourne, UNSW, Defence Science and Technology, and Toyota Australia for providing the NYSF 2020 Alumni with valuable information to prepare them for life after Year 12.
If you would like information on how to become an NYSF Partner please contact communications@nysf.edu.au.