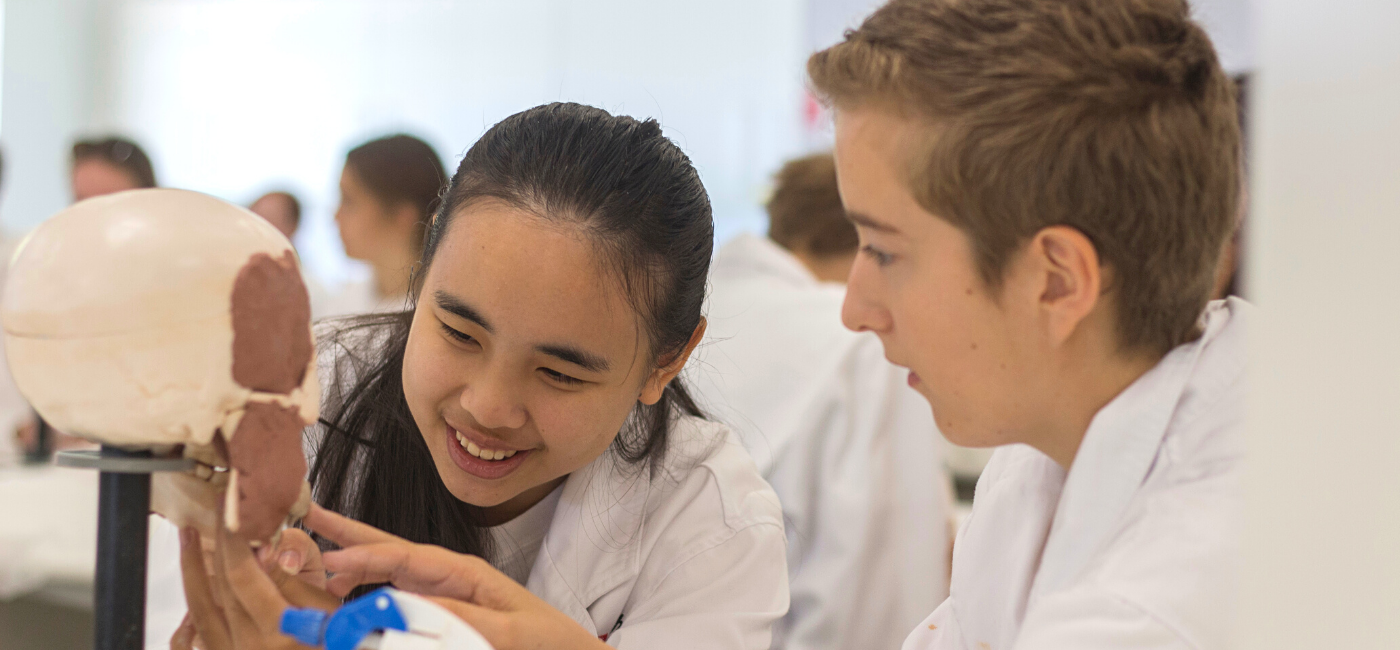 The NYSF Year 12 Program is one of Australia's best-known science, technology, engineering, and mathematics (STEM) programs for students aged between 16 and 18 years.
The program offers an exciting range of digital science, technology, engineering, and mathematics (STEM) experiences, including health and medical sciences, to help students select their university study and career options.
We have a limited number of places for international students, so if you are in your last two years of school before university and you have a passion for science, technology, engineering, mathematics, health, or medical sciences, apply now!
In 2022, the program will run online for 12 days from 10 to 25 January 2022, in Australian Eastern Daylight Time (UTC +11).

If you have questions, explore the information below, or send us an email at nysf@nysf.edu.au.
About the program
The NYSF Year 12 Program is a once-in-a-lifetime opportunity to connect with Australian universities, STEM organisations, and STEM experts and create valuable networks with other students.
This program is also a great opportunity for any Australian students studying internationally who want to explore Australian-based study options and career pathways.
The program will include lectures from STEM experts, laboratory tours, careers days, critical thinking, science communication workshops, and more.
Students will join hundreds of others for a digital program featuring leading Australian and international STEM professionals.
For those unable to attend some of the sessions due to time zone differences, all sessions will be recorded and available to watch within two days.
Want to know more? Read about the 2021 Year 12 Program on our blog.
How much does the program cost?
The 2022 NYSF Year 12 Program costs AUD$1,900.
This program cost includes:
12 days of online interactive sessions, workshops, and lectures
access to the 2022 participants' chat groups
networking sessions with Australian students
information sessions with Australian universities.
Who can attend the program?
To apply for the program, you must:
Be 16 to 18 years old and have not yet started university.
Have good English language proficiency. We recommend a minimum rating of 7 on the International English Language Testing System (IELTS) so you can fully participate in the sessions.
Be considering further study or training and a career in STEM-related disciplines.
How to apply
To apply for the 2022 NYSF Year 12 Program, you must complete the application form.
The application form asks you to complete your personal details and some questions relating to STEM and your future plans.
Tell us about yourself – your hobbies, interests, and achievements.
Why do you want to attend the NYSF Year 12 Program?
Why do you think science, technology, engineering, mathematics, health, and medical sciences fields are important? What role do you think STEM can play in helping us solve current and future challenges?
What are your plans after your last year of school? Do you plan to attend further education straight away, take a year off, look for employment, or something else?
If you want to pursue further education, what subject and school are you interested in? If you are unsure, tell us your general ideas.
What job do you want in the future? How do you plan to achieve this goal? If you're not sure, that's ok – just write what you are most interested in.