This once in a lifetime event gave participants an insight into the STEM journeys of two Nobel Laureates
How many people can say they've attended a live event featuring Nobel Laureate and had the opportunity to ask them questions about their career, research or studies? Well, NYSFers got not one, but two Nobel Laureate events!
This once in a lifetime opportunity gave participants an insight into the STEM journeys of two Nobel Laureates: Professor Barry Marshall AC FRACP FRS FAA and Australian National University Vice-Chancellor & President, Professor Brian Schmidt AC FRS FAA, and how they came to secure their Nobel Prize.
Prof Barry Marshall's engaging lecture illustrated how all science facets are important when trying to prove a new theory. From chemistry to physics to statistics, a lengthy deliberate, process is needed – as well as many years of personal sacrifice.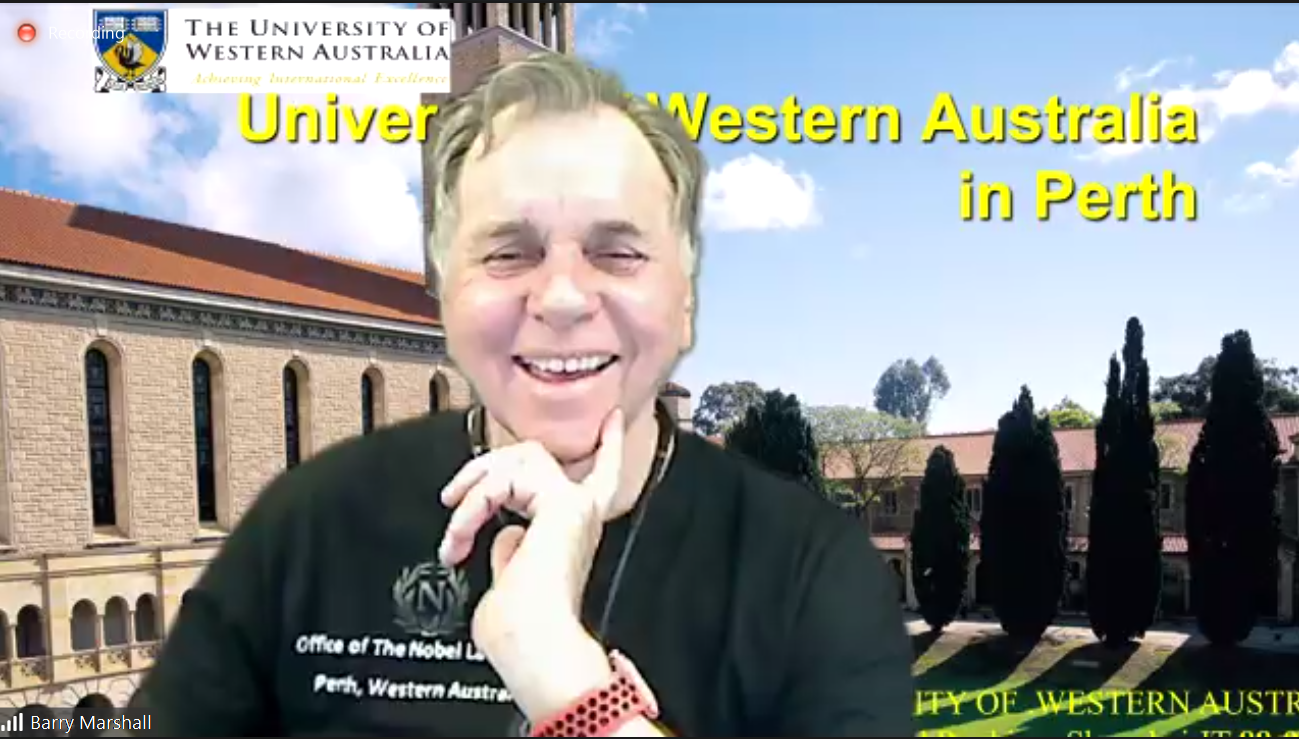 Prof Marshall conducted testing on himself, determined to prove his theory on the bacterium Helicobacter pylori. Students enjoyed Prof Marshall's humour and the unique way he connected with a virtual audience.
NYSF student Elena asked if Prof Marshall ever felt uncertain during his career in medical research.
"Focus on your passion for science and learning, and disregard the pessimistic voices," shared Prof Marshall.
Prof Brian Schmidt's lecture was riddled with words of wisdom and crash courses in astrophysics as he discussed his STEM journey and his Nobel Prize-winning research that seemed too crazy to be true!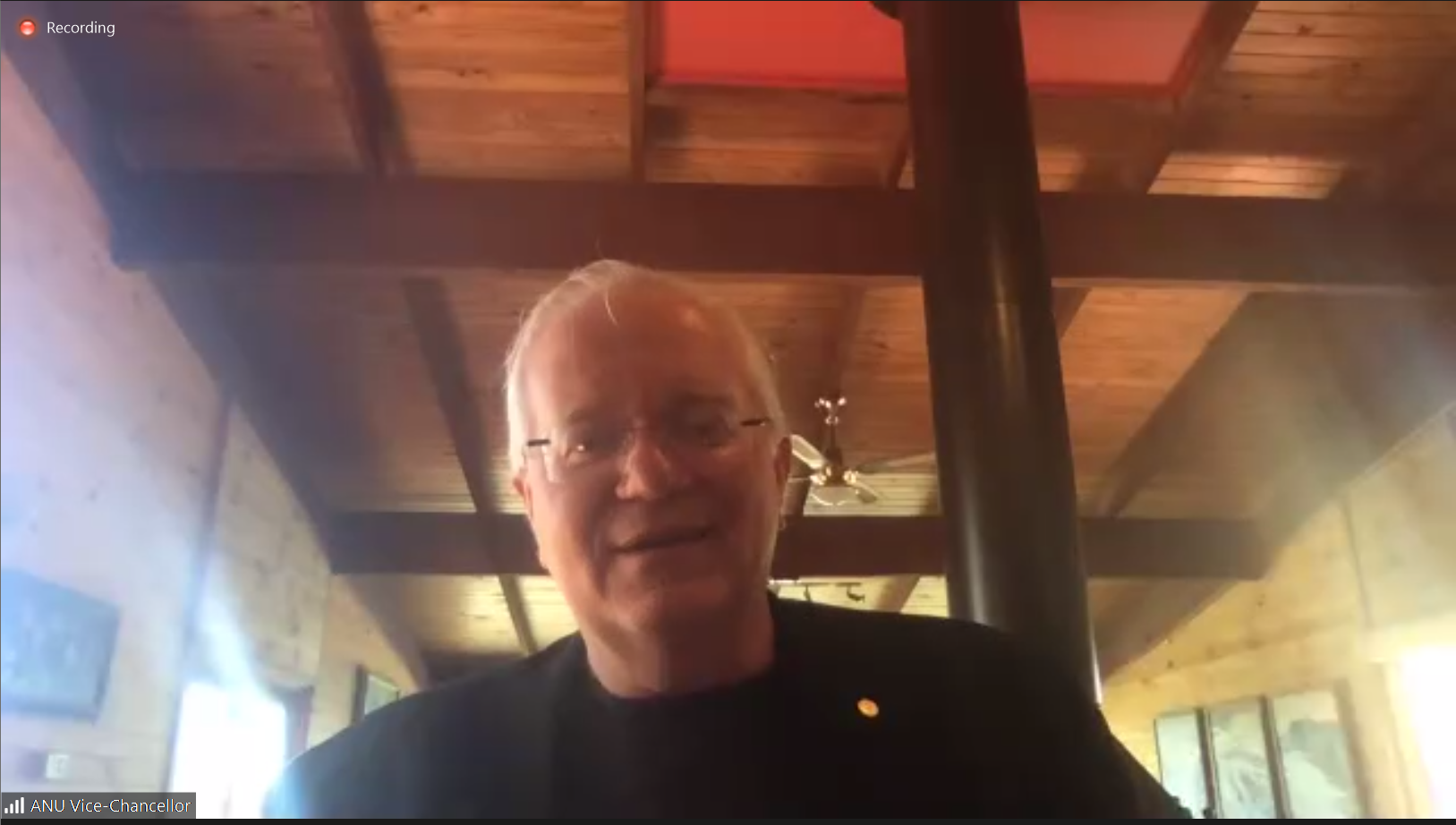 Prof Schmidt said he couldn't believe his results, convinced his research was wrong until his measurements proved correct - the universe was indeed expanding at an accelerating rate!
On reflection, Prof Schmidt's advice was "Learn to believe in yourselves, remain positive in the face of adversity, and focus on doing things well."
Participants asked many questions after the lecture, covering the infinite expansion of the universe, whether scientists will have the capacity to find a unified quantum field, and how he stayed motivated when studying the same topic for long periods.
As part of the lectures, both Nobel Laureate's set challenges for the NYSF participants. Prof Marshall's challenge was set in a post COVID world. He invited participants to design aspects of a medical facility that could be operated remotely and without a permanent doctor!
Prof Schmidt's challenge offered participant's a once-in-a-lifetime opportunity. He asked them to consider how they would spend money to support economies following COVID that would have the greatest positive effect on climate change adaptation. The top five answers will be presented to Chief Scientists and the Australian Prime Minister and the winning submission will be presented to the UN Climate Adaptation Summit 2021!
No doubt our participants, armed with a new wealth of information and their recently developed critical thinking skills, will find some innovative solutions for the challenges.
Thank you to Nobel Laureates Prof Barry Marshall AC and Prof Brian Schmidt AC for sharing your inspirational journeys with our participants and giving them a glimpse into the possibilities a career in STEM might hold.