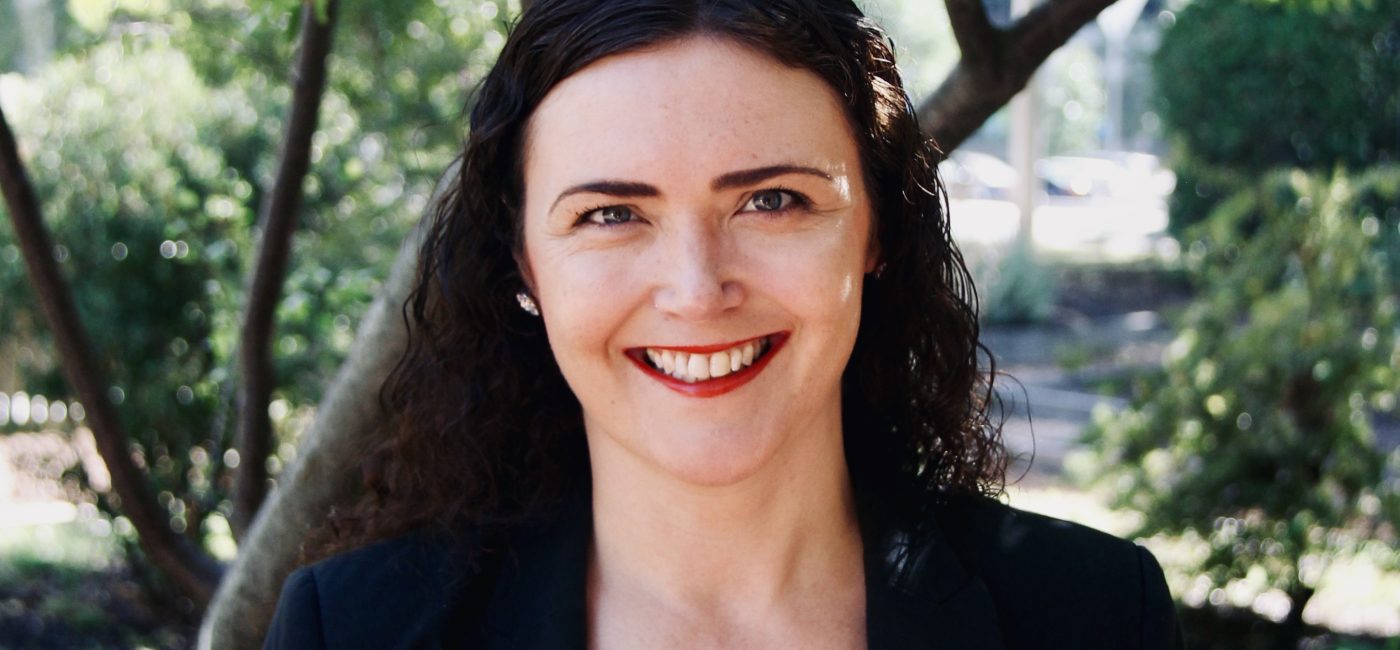 We are delighted to be welcoming nearly 600 passionate STEM students from all around Australia to the 2021 NYSF Year 12 Program in January. Our COVID-safe Program is exciting, innovative and unique while still offering all the things the NYSF is known for!
As we approach the end of 2020, I hope you are all staying safe and feeling more adapted to the changes we have all been living and working under due to the COVID-19 pandemic.
I write to you feeling very optimistic and super excited about the coming months at NYSF. As you know, we have responded to our changing world by adapting our flagship NYSF Year 12 program to a COVID-safe format. We are delighted to be welcoming nearly 600 participants to the program in January…..and what a program it is!
Over two weeks, participants will enjoy a live program of virtual and in-person events across Australia. The 2021 Year 12 Program incorporates all the social and STEM experiences the NYSF is known for plus so much more! The 2021 students will enjoy critical thinking workshops, specialist lectures, digital and in-person STEM experiences, STEM communication workshops, career and study pathways day, speed-meets with real STEM professionals, an array of social events, and more.
We have secured world-leading STEM professionals and will "visit" some phenomenal STEM facilities in far off lands! The NYSF is renowned for providing hands-on STEM experiences, and I'm delighted at how we have adapted to retain this aspect of the program. For 2021 we are going national and have organised local hubs at universities and STEM organisations around Australia for participants in that state to attend. Where this is not an option, we are bringing the STEM to our students through an innovative live 'Science@Home', live-crosses to state of the art science facilities and some exclusive experiences that are only available virtually. We are also excited about how we are delivering the much loved social activities the NYSF is famous for. Already our participants are getting to know each other online and I am really enjoying learning about all of these unique young people joining us in 2021. It is wonderful to hear about their STEM goals and all the other things they do – we have some very talented musicians and sportspeople attending! You can read a bit more about our exciting plans for 2021 here and later in this newsletter.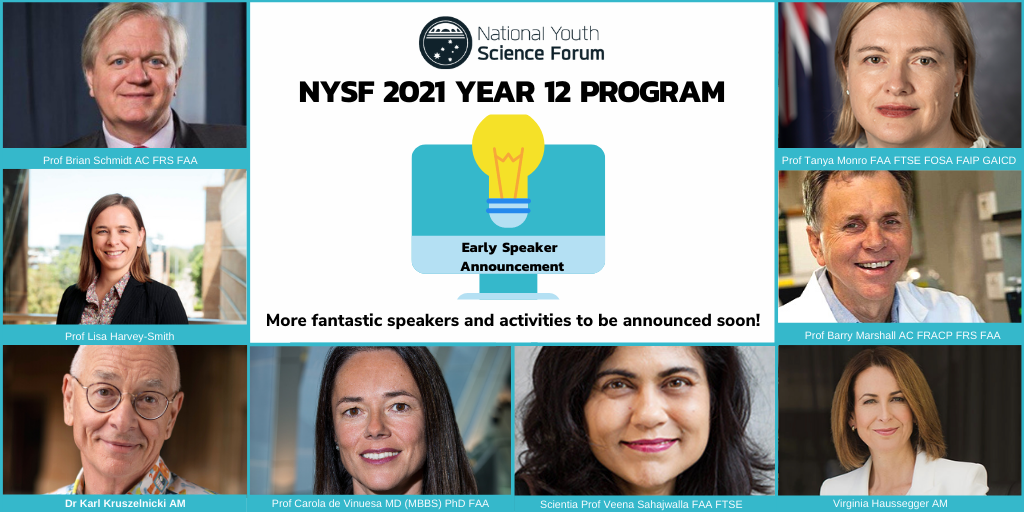 Thank you to our NYSF Partners for being so understanding and accommodating throughout the year as we transition to this COVID-safe program. We could not bring these experiences to Australia's future STEM workforce without this support and we love working with you all. I would also like to thank universities and STEM organisations around the country for opening their labs and sites to local NYSF participants. It is the start of wonderful new collaborations for NYSF and we are very grateful for the support.
In line with our commitment to equity and diversity, 44% of 2021 NYSF Year 12 Program participants are from remote and regional areas and 66% are young women. Thanks to funding provided by The Department of Industry, Science, Energy and Resources (DISER), Bayer and the Office of the NSW Chief Scientist we have awarded 41 Equity Scholarships to participants, ensuring that as many talented young Australians as possible can benefit from participating in our program in 2021. I also want to say a special thanks to our Rotary volunteers who help promote the NYSF, run student selections and orientations in their region, and help on session. Rotary Clubs around Australia directly support many participants financially, an amazing achievement in 2020 with fundraising tougher than ever due to COVID and many other challenges this year.
I also want to give a huge shoutout to our student staff volunteers, our NYSF Staffies, that make this program truly youth-led. This year 69 Student Staff Leaders underwent eight weeks of our NYSF Student Staff Leadership Program online. They have met some amazing leaders and no doubt this custom training program will not only prepare them for the 2021 NYSF Year 12 Program but will stand them in great stead throughout their lives. I commend all Staffies on their commitment and adaptability during these unusual times and look forward to working with them in January.
In 2020 we launched our inaugural NYSF Connect Webinar Series and we have been delighted by the feedback as we finished for the year. During the past seven months, we have offered 30 weekly Q&A sessions with an impressive line-up of STEM professionals. Thank you to all NYSF Partners and guests for spending their Tuesday evenings to join us. I would also like to thank NYSF Alumni who helped host the webinars and applied their fantastic interview skills. We are proud to provide alumni with such opportunities.
You can read more about this amazing program and our fantastic STEM line-up here and in the newsletter.
Much of what we have done this year would not have been possible without the incredibly hard-working and innovative NYSF Staff Team. I thank them for their support and dedication to experimenting, learning new skills, and all the behind-the-scenes work that has gone into all of our programs this year.
The innovation has really only just begun as we head towards January and delivery of a very new type of NYSF Experience. We would love to involve Alumni and friends of the NYSF and in the 'Speed-Meet a STEM Professional' session in January. This session gives participants a chance to meet people working across a range of STEM fields and professions, highlighting the vast opportunities available with all sorts of STEM training and career paths. You can sign up here.
Finally, I want to take the opportunity on behalf of the NYSF to wish you all a very safe, happy and restorative holiday season. Again thank you for supporting the NYSF, we have certainly appreciated it and bid 2020 farewell a bit more enthusiastically than normal!
Seasons greetings,
Dr Melanie Bagg
CEO, National Youth Science Forum