The NYSF is renowned for producing life-changing STEM experiences for young people and despite COVID-19, 2021 is no different!
The NYSF is renowned for producing life-changing STEM experiences for young people and despite COVID-19, 2021 is no different! We have innovated and adapted our 2021 NYSF Year 12 Program to offer an exciting and unique STEM experience while ensuring the safety and wellbeing of all participants, staff and volunteers.
The 2021 NYSF Year 12 Program offers a combination of state-based in-person events and digital experiences to our participants across Australia. While the mode of delivery is changing, the content and opportunities remain as strong as ever. Indeed, this change in format has offered exclusive new opportunities that were not previously possible.
With the help of our supportive NYSF partner organisations and other collaborators across the STEM sector, we have programmed an extensive range of local and virtual events that will set participants on their future STEM pathways. The 2021 NYSF Year 12 Program features a core digital program, offering a diverse range of keynote speakers, lectures, skills workshops, debates, expos, and social activities. Additionally, we are working closely with STEM organisations around Australia to deliver a series of COVID-safe local in-person experiences. These visits will enable students to meet other participants while enjoying interactive STEM activities and will be mirrored by online events for students unable to participate in person.
Close to 600 students will participate in the 2021 Program across 14 days from 5-22 January.
To give you a feel for why we are so excited, here is a sample of just some the sessions we have lined up for January:
Opening Event
Australia's brightest minds will join students for an interactive panel discussion to kick start their NYSF journey. This event will discuss the role of the future STEM workforce in building national resilience. Panellists will share their knowledge and insight into the skills needed to solve future challenges such as climate change, food and water security, and an ageing population. This discussion will prepare students for the exciting study and career journeys that lie ahead and develop their understanding of how they can make a real change.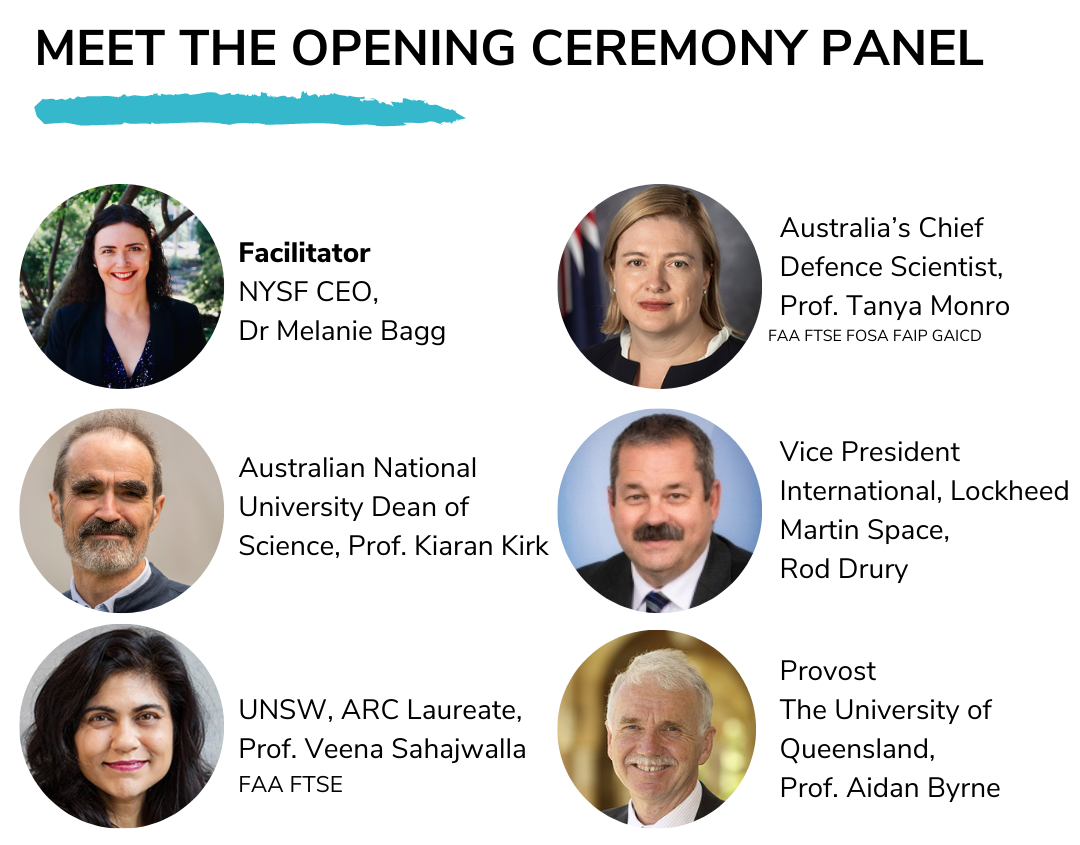 Nobel Prize Sessions
Including one Nobel Laureate in the 2021 Year 12 Program would have been incredible; however, we are excited to announce two special sessions with Nobel Laureates Professor Barry Marshall AC and Professor Brian Schmidt AC. Both Nobel Laureates will inspire students with their ground-breaking research stories, offering participants a glimpse into what it takes to win a Nobel Prize.

STEM Communication Workshops
We are excited to be producing two exceptional science communication workshops, especially for the 2021 NYSF Year 12 Program. We've organised two panels of esteemed professionals from a variety of sectors to help explore the different types of STEM communication and why it is so important today.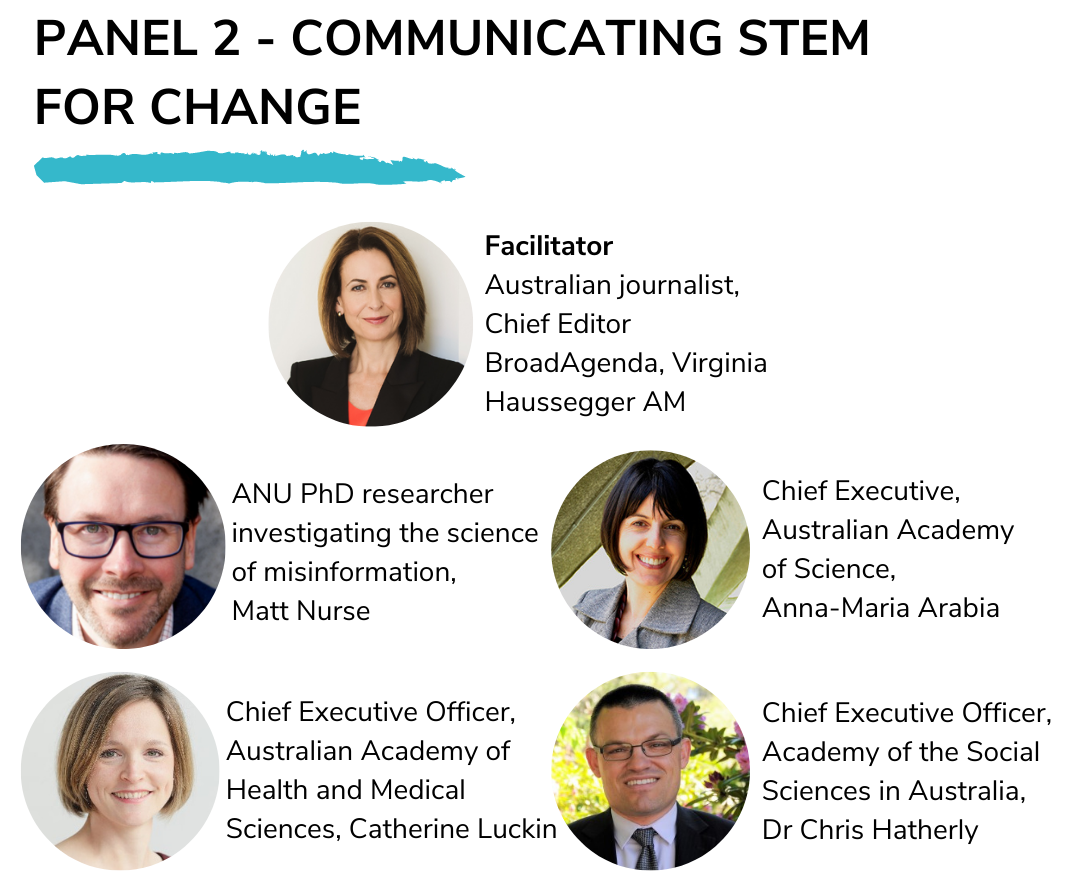 Dr Karl's House Party
There are few STEM identities as recognisable as Dr Karl Kruszelnicki AM. Dr Karl is hosting an exclusive digital NYSF House Party where participants will have the opportunity to challenge his impressive knowledge with their favourite STEM questions. Dr Karl will also join our NYSF Pathways Day to share his STEM journey through university, medicine and to a career in science media.

Live Crosses Galore
Our digital program will allow students to connect with STEM professionals from around Australia and the world. This year participants will enjoy live crosses to CERN in Geneva and Casey Station in Antarctica with the Australian Antarctic Division. Closer to home, students will meet over 150 STEM professionals and chat about their study and career journey at our much-loved Speed-Meet session. Participants will also cross live to the Australian Army drone hanger for live drone racing and 3D printing drone construction with the Australian Army Drone Racing Team.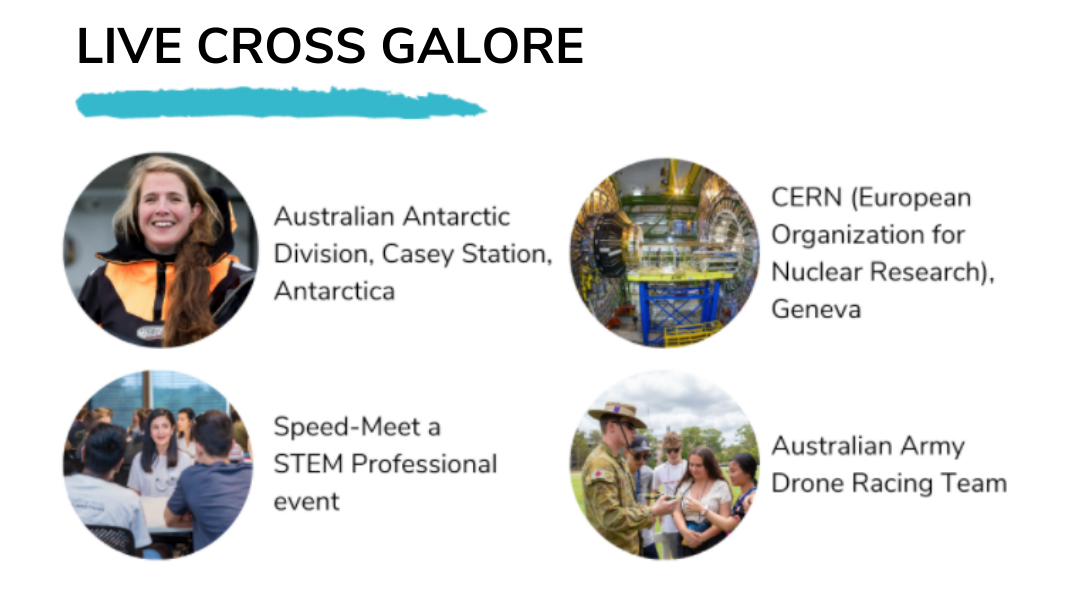 The Social Side
Creating life-long connections with participants who share similar STEM interests is a key part of the NYSF experience. To encourage these connections, we're hosting virtual Coffee-Meets, continuing the NYSF buddy tradition, and forming interest groups where students will get to spend time with fellow NYSFers and Student Staff volunteers with similar interests. A special Facebook group and an instant messaging session app is another way we are supporting NYSFers to chat and form close connections all around Australia. There are a whole raft of fun activities, riddles, competitions and puzzles to provide brain breaks throughout the program, and we're sure the students will all be close NYSF friends by the end of January!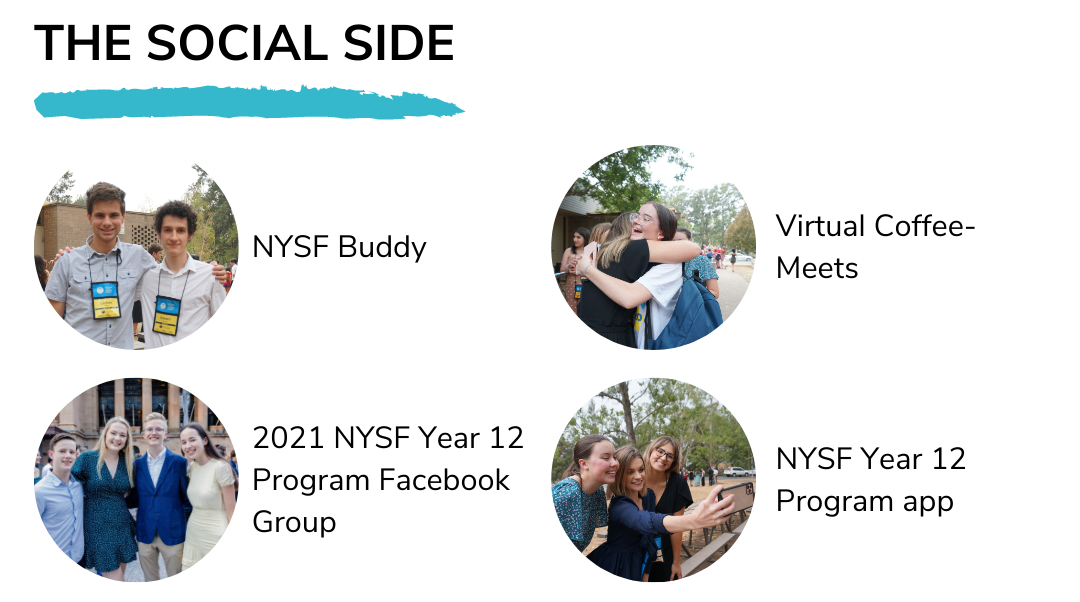 Excitingly, this is only a small taste of the STEM content we will be sharing with our 2021 Year 12 Program participants in January! We look forward to telling you more about our exciting guest presenters and experiences in our next NYSF update.