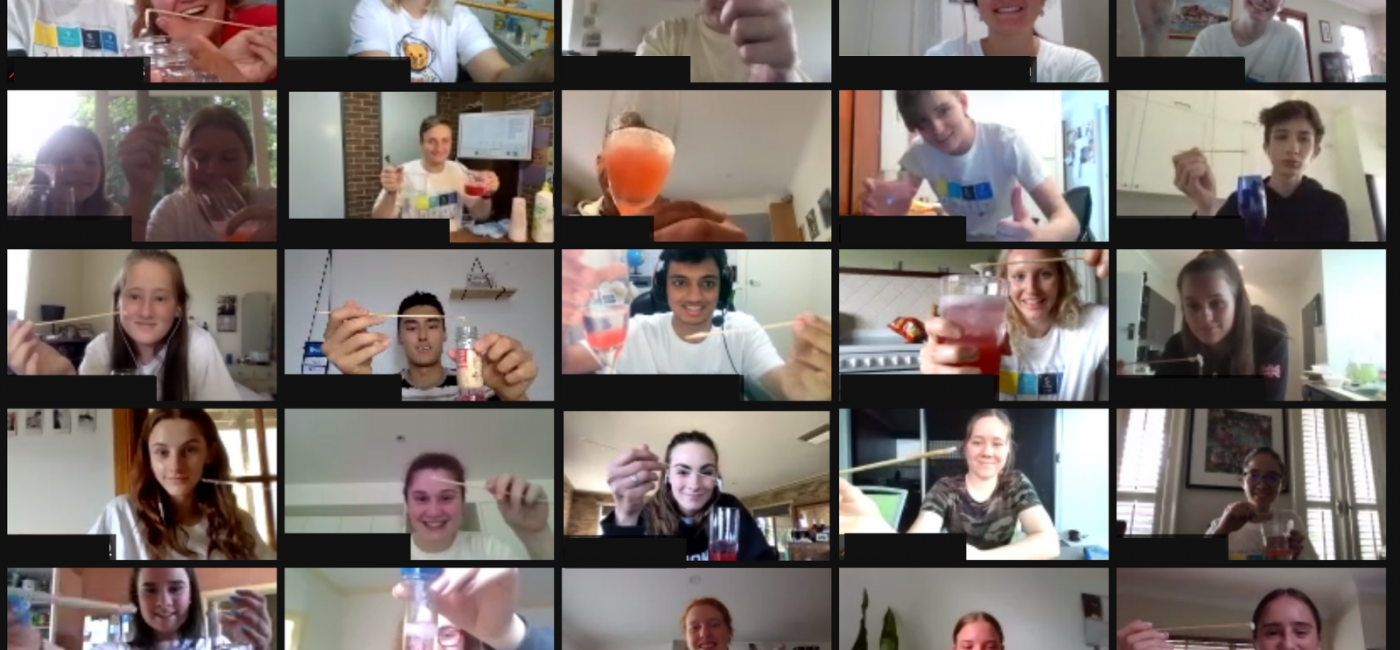 Thank you to our speakers, guests, NYSF Partners, STEM visit hosts, Rotary volunteers and the Student Staff Leadership Team for contributing to this unique program. We look forward to doing it all over again next year!
The NYSF 2021 Year 12 Program was unlike any other in the NYSF's 38-year history with our biggest line-up of events and workshops ever; it was definitely an exciting three weeks!
In January, participants logged onto the new-look 2021 NYSF Year 12 Program! Never before have we had so many diverse and exciting speakers, had to chance to explore global STEM facilities by live cross or heard from so many of our Nation's key STEM leaders.
We welcomed 574 students, of which 66% were women, 48% were from rural and regional Australia, and 10 identified as Aboriginal or Torres Strait Islander. We awarded a record number of Equity Scholarships, with 41 participants receiving funding assistance to ensure they didn't miss out on this exceptional program.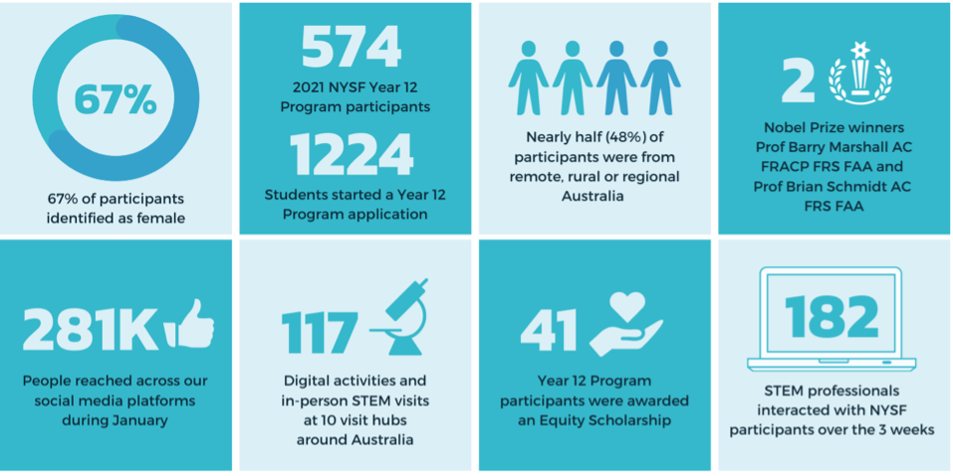 Participants enjoyed 3 weeks of digital and in-person STEM activities with a stellar line-up of speakers and an expanded program like never before!
The program kicked off with a star-studded Opening Event, setting the tone for the remainder of the program and building excitement for the world of STEM and what it can offer participants!
For the remainder of the first week, participants were delighted by science experiments in their own kitchen, lectures from Nobel Laureate Professor Barry Marshall AC and expert scientists across a wide range of STEM fields, and workshops that equipped participants with essential skills such as critical thinking and STEM communication. Participants took a trip around the world to CERN in Switzerland and engaged in numerous social activities such as virtual meetups and a science trivia night with the NYSF Student Staff team.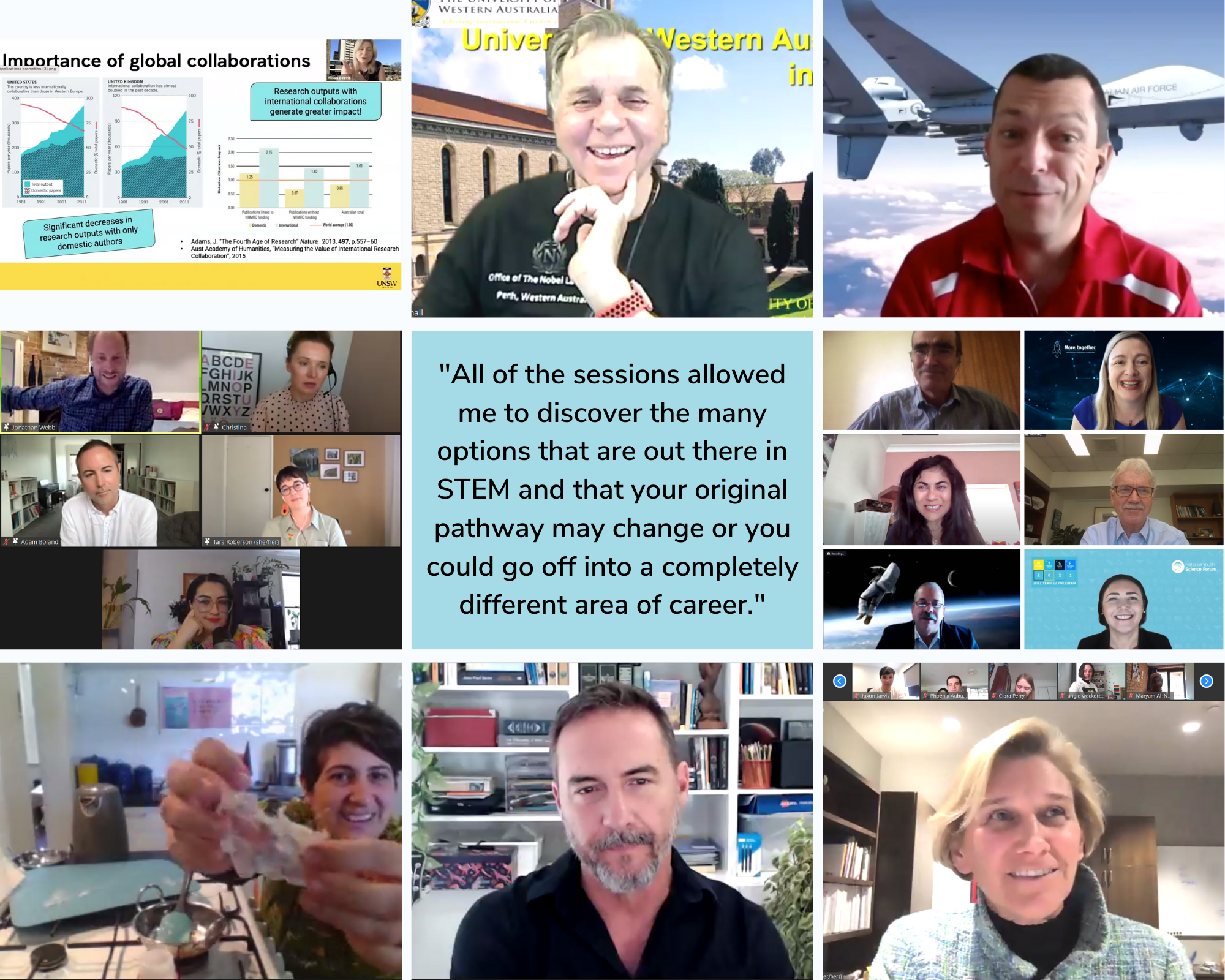 Week two of the 2021 NYSF Year 12 Program was dedicated to expanding participants' study and career options by introducing them to a range of STEM fields they may have never considered before. Starting with two days of introductions from NYSF Partners, participants glimpsed into their future and discovered dream career and study options while having all their questions answered.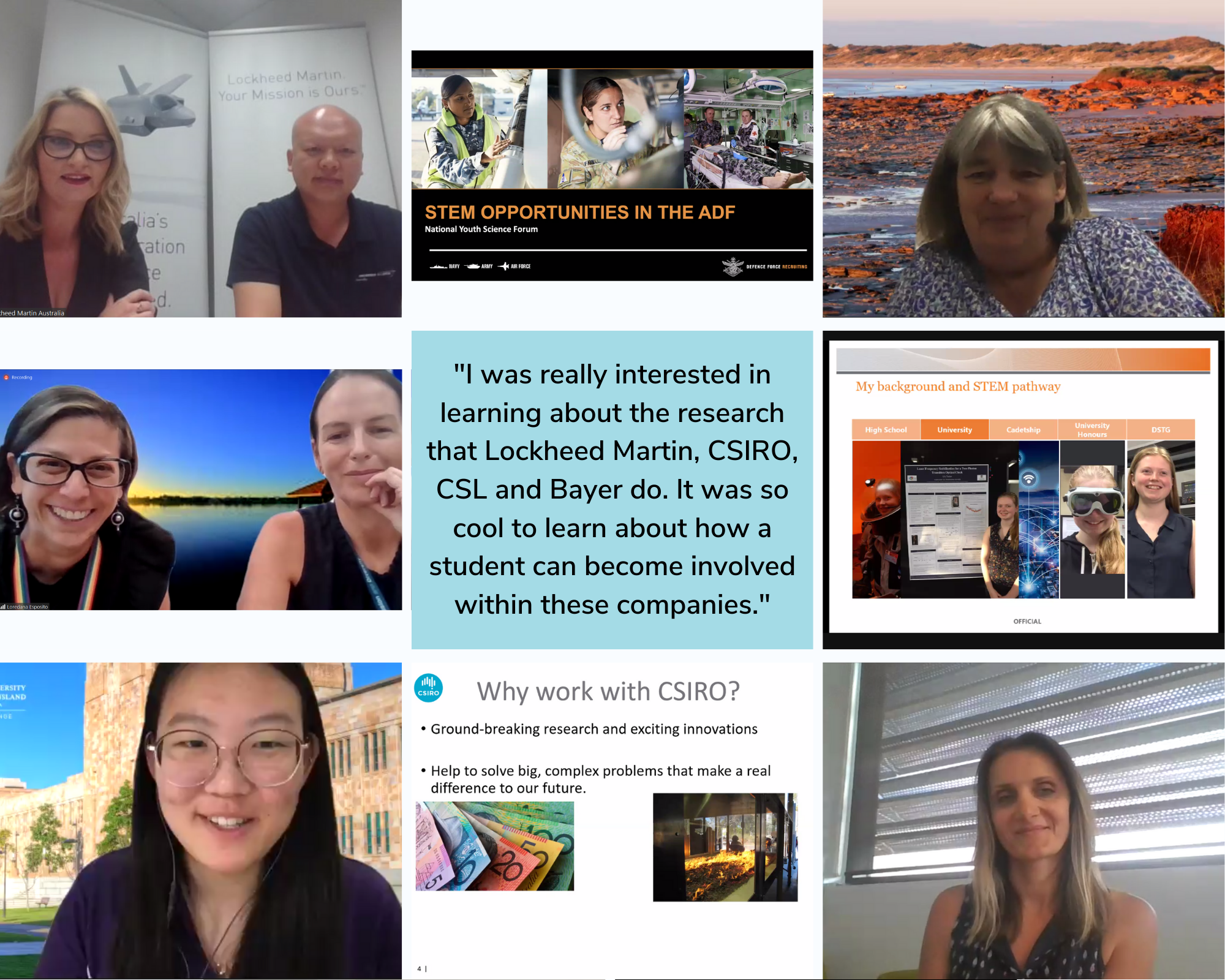 During the two Careers Days, participants discovered the many different study and career pathways to their dreams, ground-breaking research and industry opportunities from a range of NYSF Partners. The Q&A session invited participants to understand their future choices by having their burning questions answered by expert representatives. Thank you to all the NYSF Partners who participated over the two Careers Days.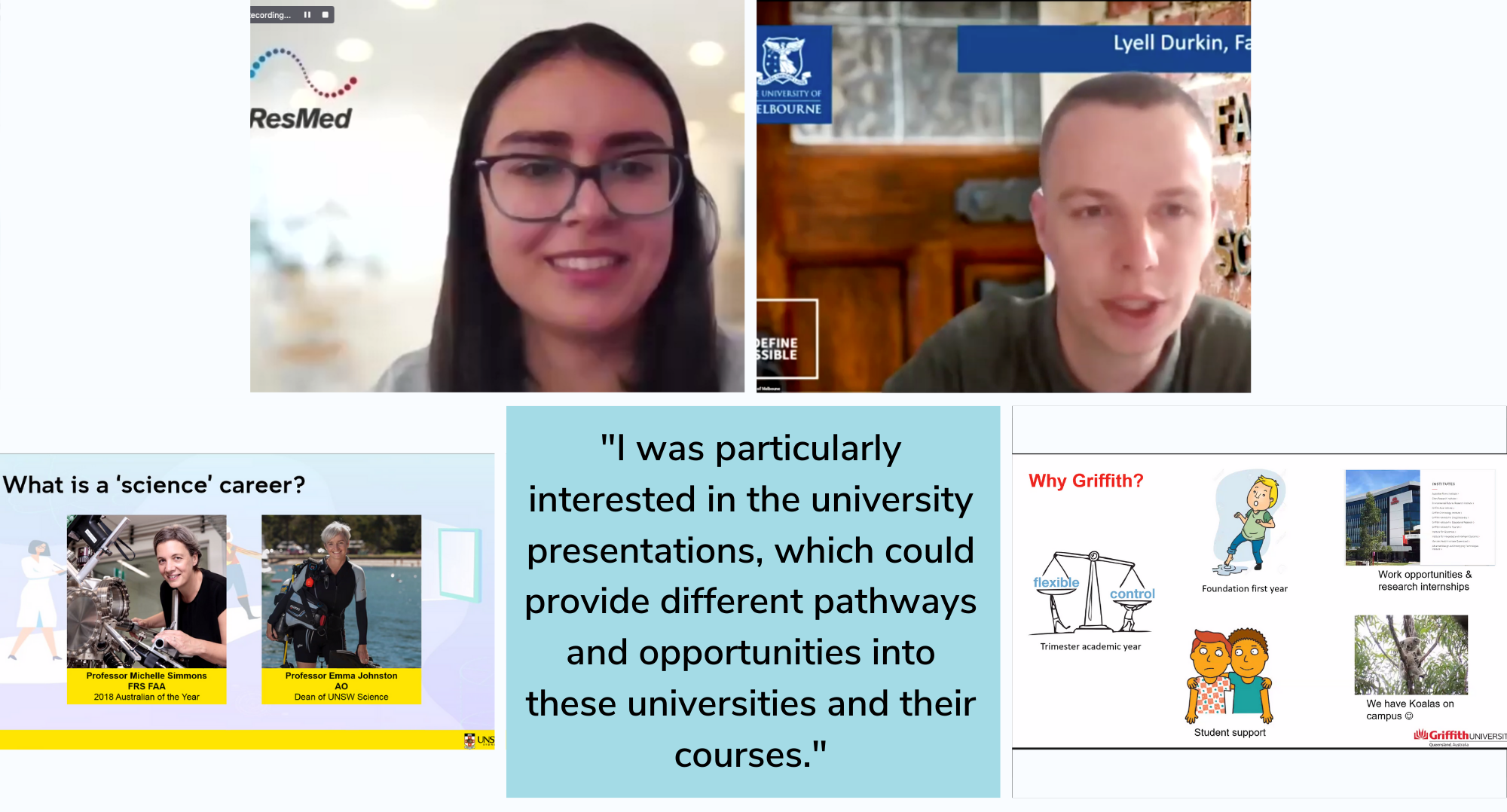 A highlight for many participants was meeting the person who had initially sparked their interest in science, Dr Karl Kruszelnicki AM! Over two sessions during the program, he spent an hour answering the participant's STEM questions, from what the future will look like with Artificial Intelligence to what he believes is science's greatest mysteries (his answer: how come the full moon looks so big when it's just on the horizon and average when it's higher in the night sky).

Sandwiched between digital events was three days jampacked with in-person and digital STEM visits! Participants gathered at their local STEM Hubs around Australia to do hands-on STEM activities at key organisations and universities. For those unable to travel to their local hub, digital STEM visits ensured no one missed out on the life-changing experiences. The hubs enabled participants to discover world-class STEM facilities right in their backyard while trying their hand at many STEM professions to shed light on their future opportunities.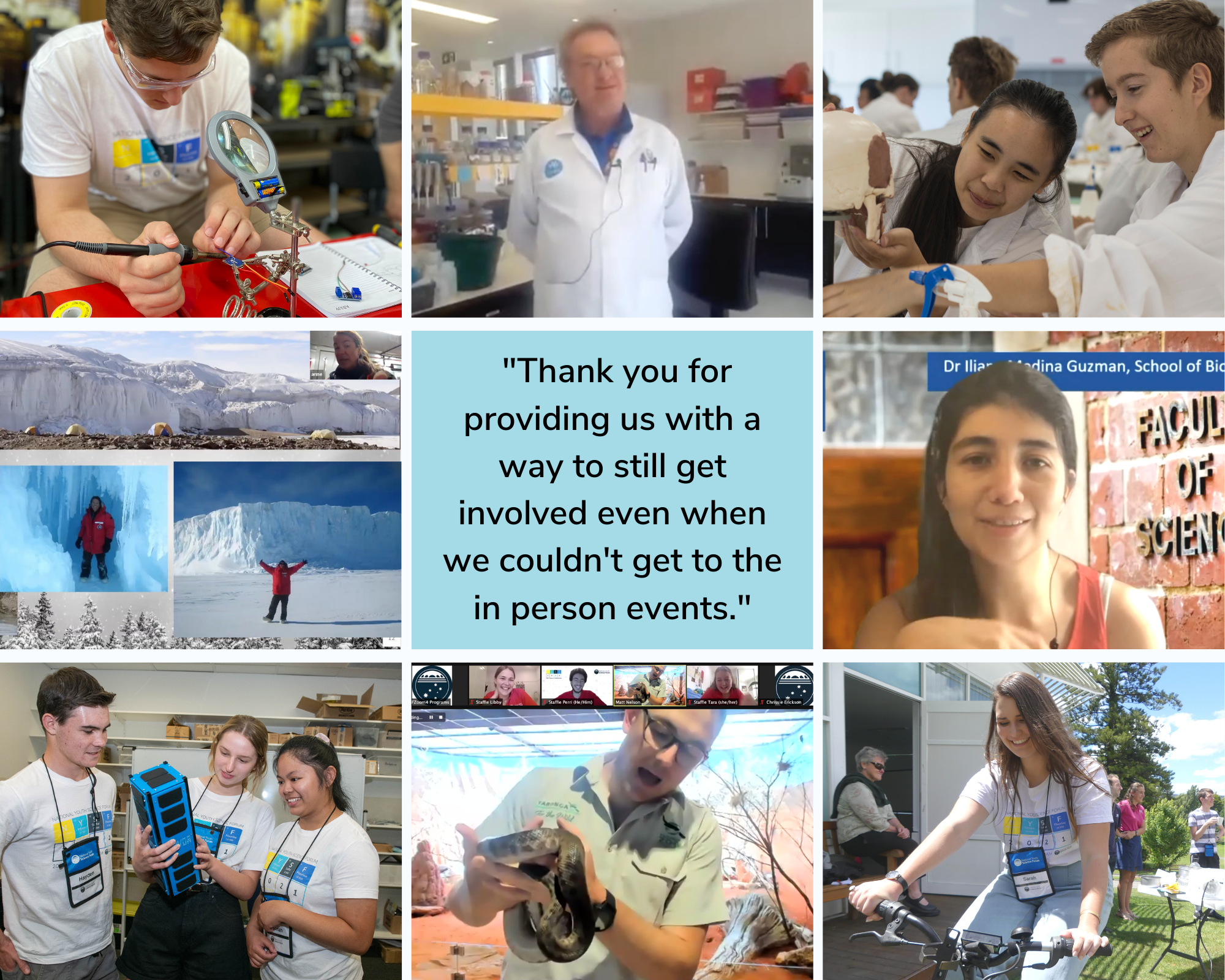 To read about the specific digital and in-person STEM visits offered, check out the articles about each one here [link once together].
During the third and final week of the program, the learning continued through more expert lectures and workshops with STEM experts and celebrities. There was a second Nobel Laureate lecture and challenge with ANU Vice-Chancellor, Prof Brian Schmidt AC, a memorable lecture with Women In STEM Ambassador Prof Lisa Harvey Smith, and a glimpse into the future of STEM with Dr Karl. Participants learnt how to communicate STEM for change through the second STEM Communication workshop and continued to discover the vast range of careers one can take with a STEM degree. Plus, social activities included an online formal dinner, speed networking session and more virtual group meet-ups!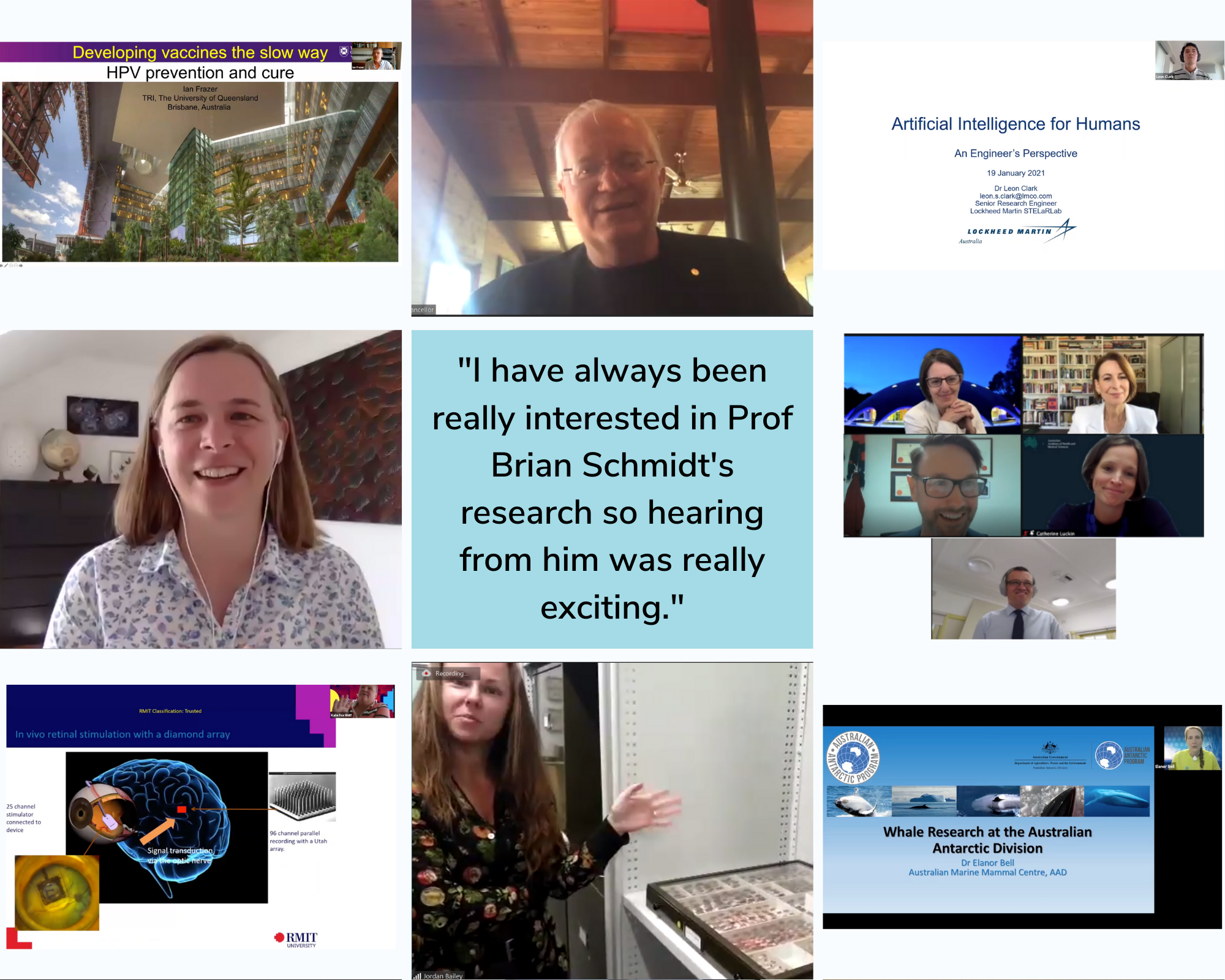 The final day of the 2021 Year 12 Program was filled with inspiration from a panel of Australia's Chief Scientists from each state, including Australia's Chief Scientist Dr Cathy Foley AO PSM FAA FTSE, Chief Scientist for South Australia Professor Caroline McMillen AO FAHMS, Queensland Chief Scientist Professor Hugh Possingham FAA, and Lead Scientist for Victoria, Dr Amanda Caples BSc Hons PhD GAICD, who joined NYSF CEO, Dr Bagg, in a panel discussion about Australia's STEM future. Western Australia Chief Scientist Prof Klinken AC and New South Wales Chief Scientist Prof Hugh Durrant-Whyte FRS FAA were unfortunately unable to attend this event, but both sent their well-wishes and support for the Program via video and emails respectively. Representing the NYSF Board, Rowley Tompsett applauded their "resilience and attitude towards learning which hold you in great stead for your future."
The event included short presentations from Nobel Laureate Brian Schmidt AC FRS FAA who announced the winner of his Nobel Laureate Challenge and Scott Thompson from Lockheed Martin Australia & New Zealand who congratulated participants on their completion of the program and gave inspiring insights into where a future STEM career could take students. You can read more about the Closing Event here.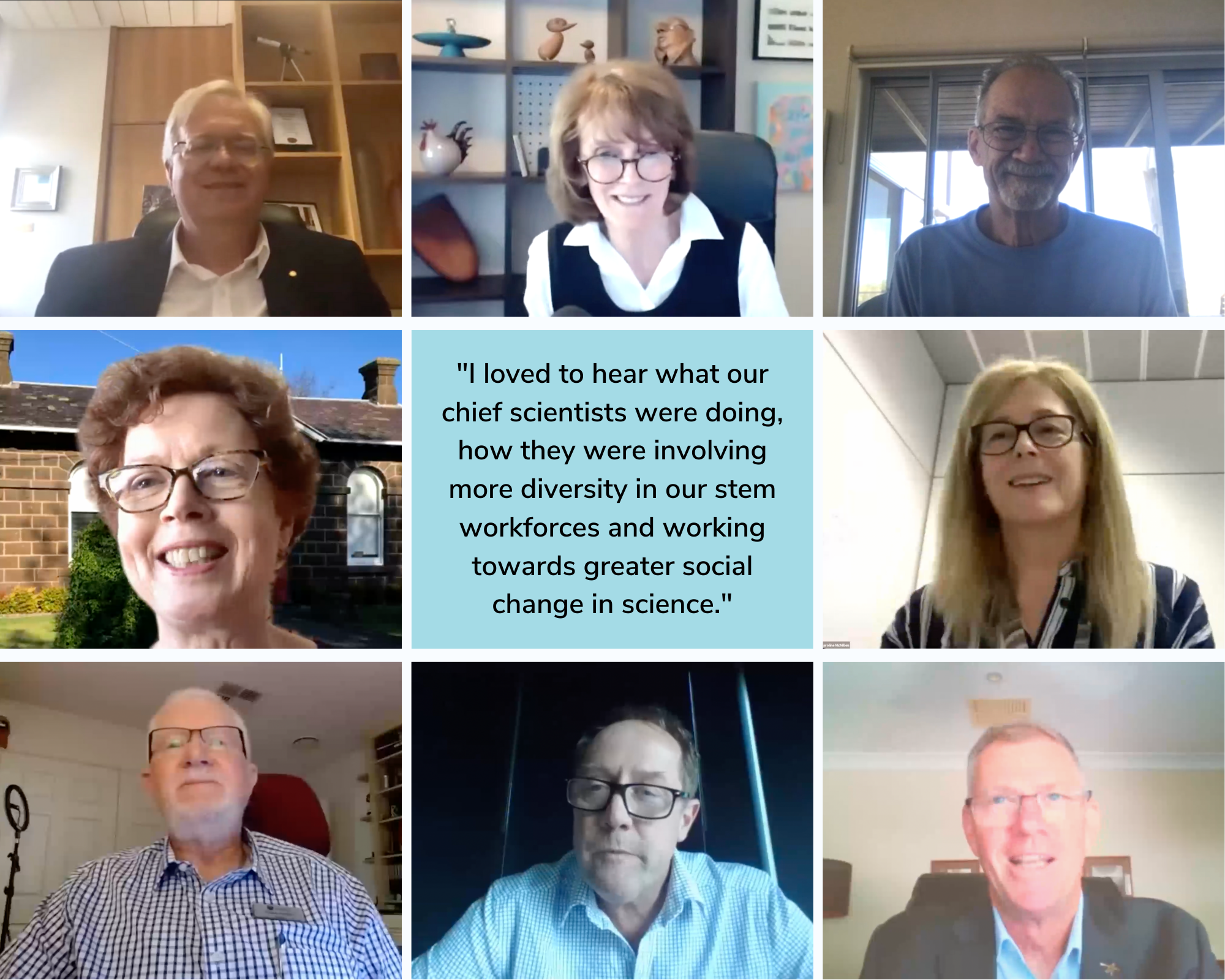 It was indeed a busy and eye-opening experience for our participants, and that's the beauty of the Year 12 Program. Here are some of our participants' highlights from their time at the program.
There are so many moments and sessions that were all highlights of the program for me. From making new friends who I felt were truly like me to learning so so much about engineering and physics, and even hearing from industries and companies that helped broaden my knowledge of possible future pathways; the whole program was a highlight in itself.
I realised that the world of STEM is much larger than I originally thought it was; which is truly amazing.
I can't define one so I have a few: - the Closing Ceremony in which I was able to ask my question to the panellists about diversity in Australia - the 'making a difference with engineering' session - seeing Antarctica over zoom! - meeting people like me - hearing about all the opportunities I can get involved in around the world in engineering and volunteering. - having the ability to learn so much over the holidays!
The highlight of the NYSF Year 12 Program, for me, was the Carbon Neutral Mining lecture presented by Dr Jessica Hamilton. It was so inspiring to hear from a young, female scientist who was using STEM skills to potentially combat climate change and protect the environment.
In a word, I am amazed at the broad ranges of things related to science that were covered in this program and it made me determined I am going to pursue science. Some of my favourite events: The career days and in-person visits (specifically the UQ Meet the Researchers), The Future of Science by Prof. Liesl Folks, Science@Home, Jobs of the Future by Dr Karl
The critical thinking session with Dr Peter Ellerton blew my mind. The talk on AI with Dr Leon Clark had me equally interested.
There were so many but probably some of the discussions with Dr Karl and Prof Lisa Harvey-Smith definitely stood out to me as well as talks with the staffies about year 12 and uni.
There are so many highlights that I have which makes choosing one hard but my highlight of the program would be being able to go to Adelaide for some of the in-person STEM visits.
Thank you to our speakers, guests, NYSF Partners, STEM visit hosts, Rotary volunteers and the Student Staff Leadership Team for contributing to this unique program. We look forward to doing it all over again next year!
If you know a Year 11 student with a passion for STEM who would love to experience everything above, we are currently taking applications for the 2022 NYSF Year 12 Program. More information can be found here.