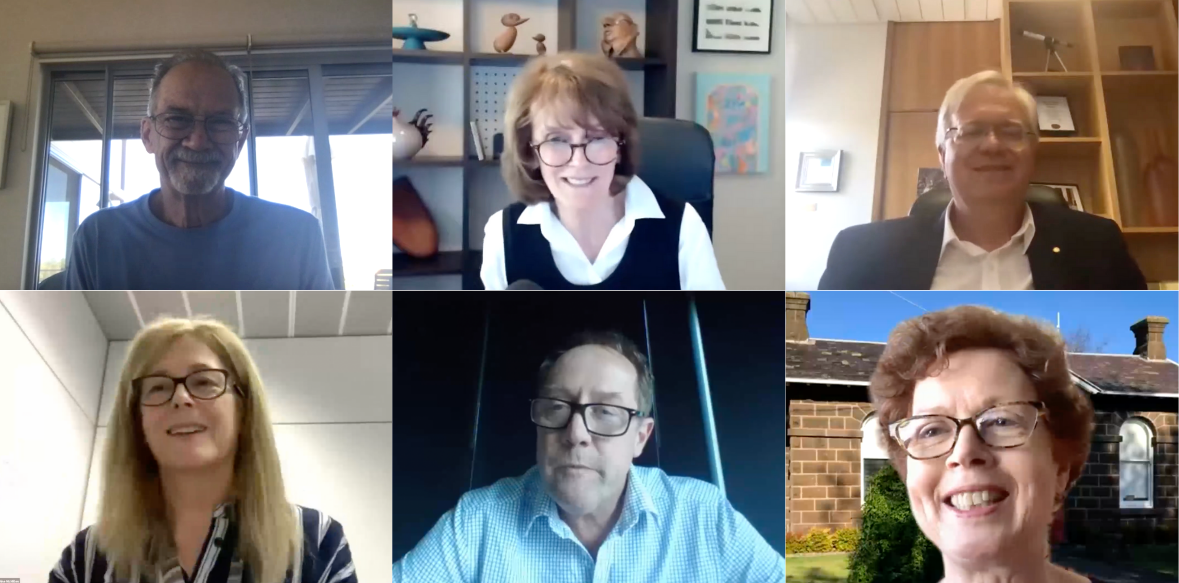 As the Closing Event came to an official end, participants logged off the NYSF zoom for the final time. We want to thank all the panellists and speakers for sharing their wisdom and insight, providing our participants with final preparations as they step into their STEM future.
Newly-made friends and esteemed guests streamed into a zoom session to celebrate the final day of the 2021 NYSF Year 12 Program for the Closing Event. While it was the last day of the program, the learning wasn't over yet! Over 500 participants were preparing to have their STEM future options expanded as they heard from Australia's Chief Scientist, the Chief Scientists and Lead Scientists of each state, and other inspiring guests.
NYSF CEO Dr Melanie Bagg launched the event by introducing Nobel Prize Winner and Vice-Chancellor and President of the Australian National University, Professor Brian Schmidt AC FRS, who announced the winner of his UN Climate Adaptation Summit challenge. Earlier in the program, Prof Schmidt challenged students to find the best use for a worldwide trillion-dollar COVID-19 stimulus spending to boost climate adaption.
Congratulations Phoebe Masnick and Wen Lim Schneider for their winning idea of reducing methane by feeding seaweed to cows, benefitting our oceans and providing income in the process! Prof Schmidt shared their solution with the Australian Prime Minister and world leaders at the UN Climate Adaptation Summit.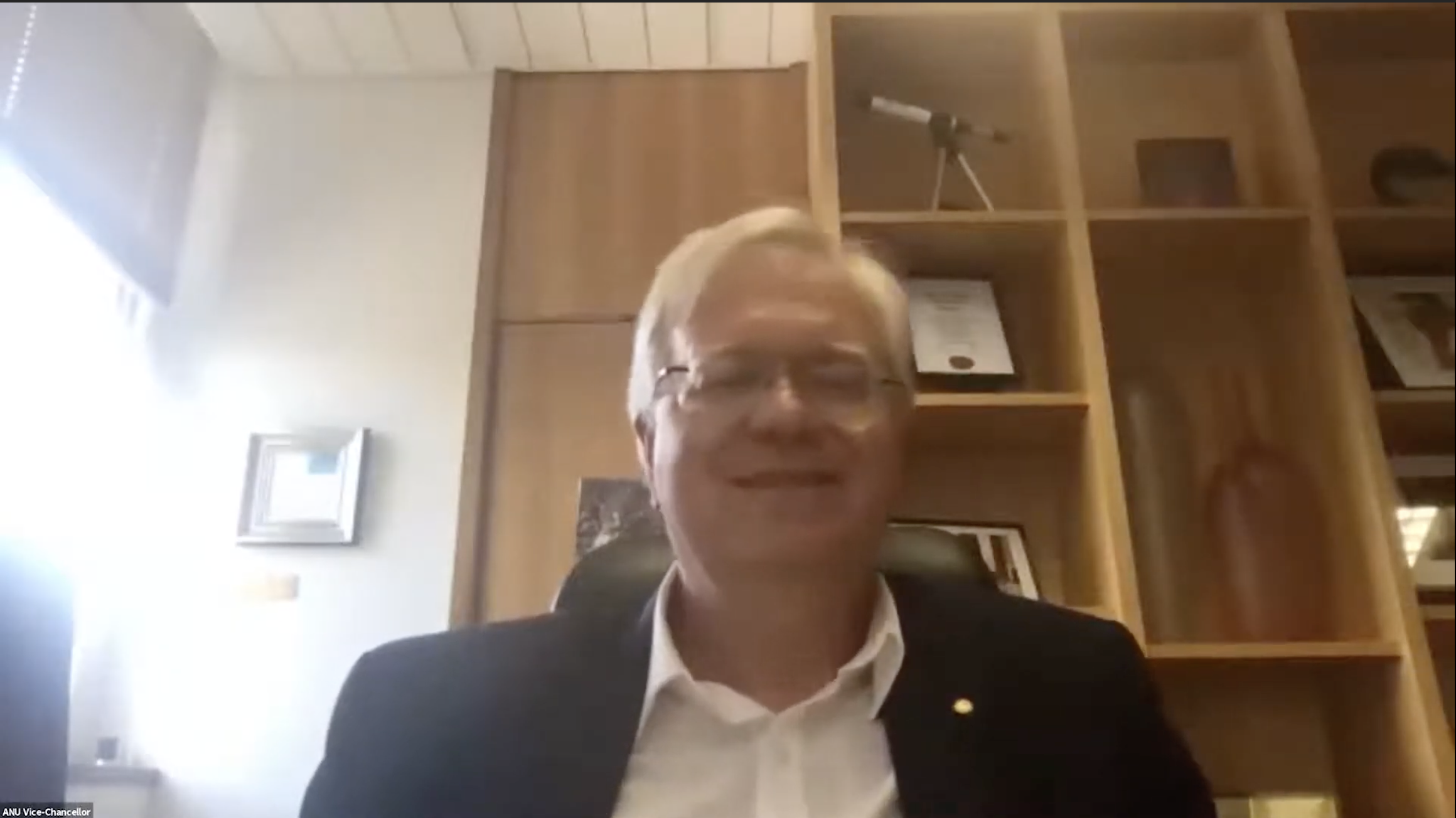 The session was off to an exciting start with Prof Schmidt, which wasn't even the main event!
Dr Bagg then introduced Australia's newly appointed Chief Scientist, Dr Cathy Foley; only two weeks into the role, Dr Foley already has big plans for influencing change for Australia's STEM future. Aspirations to manage climate change, improve sciences accessibility and diversity, and creating multidisciplinary opportunities. She identified priority was to nurture Australia's quantum computing capacity.
"Our future is bright, which is absolutely confirmed by seeing you spending your summer holidays attending the NYSF … and I'm thrilled we've got this generation coming through!" – Dr Foley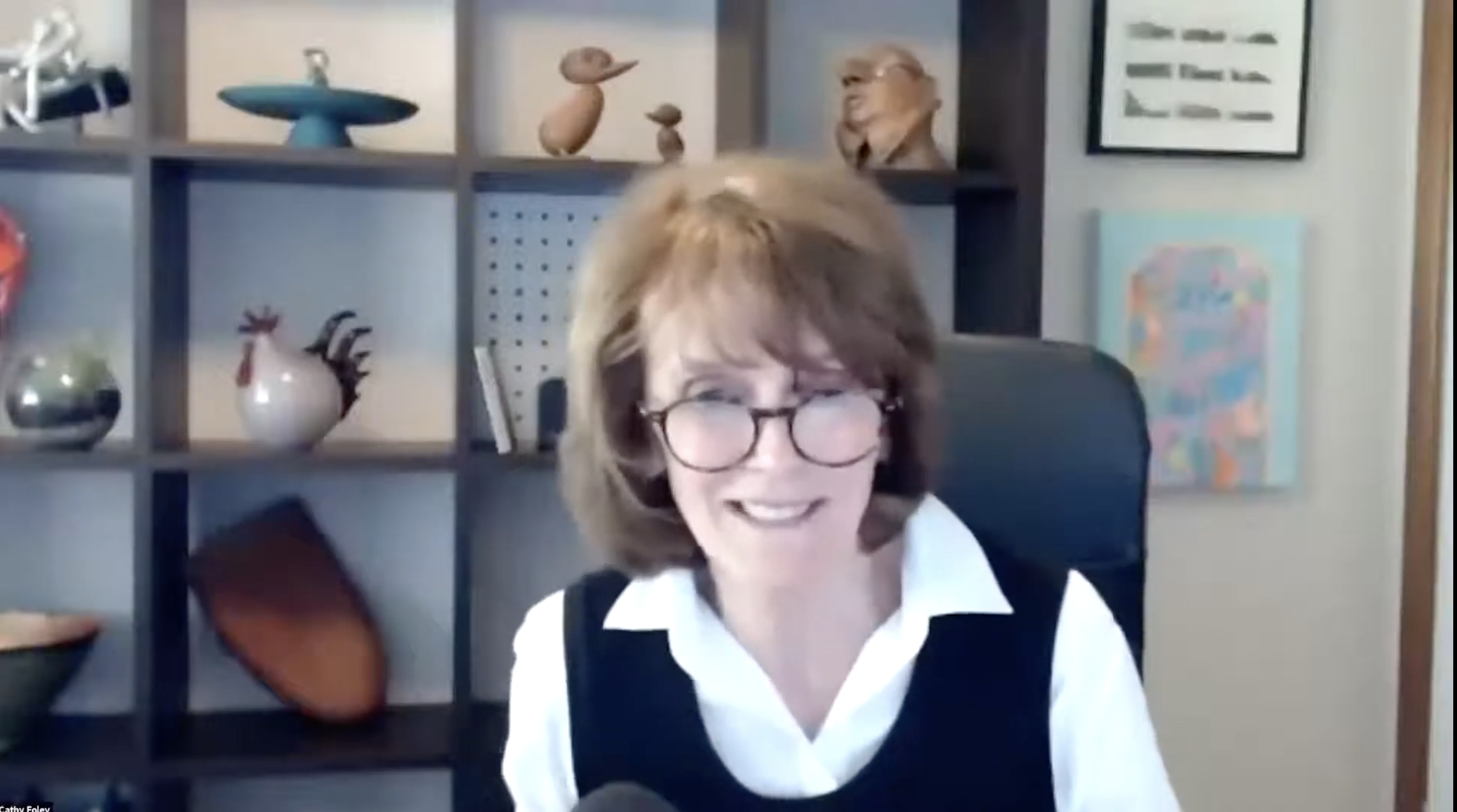 The session then moved to a panel discussion on Australia's STEM future and the priorities in each state. Joining Dr Bagg and Dr Foley were South Australia's Chief Scientist, Professor Caroline McMillen AO FAHMS, Queensland's Chief Scientist Professor Hugh Possingham FAA, and Victoria's Lead Scientist, Dr Amanda Caples BSc Hons PhD GAICD.
Unable to attend the event, the Chief Scientist of Western Australia, Professor Peter Klinken AC FAHMS FTSE CitWA, introduced participants to his journey of becoming a Chief Scientist through a video message. Prof Klinken spoke about how a book he won at school introduced him to the world of biochemistry, a field he would dedicate many years of his life to.
"People ask me if I enjoy the job, and I tell them no, I don't… it's because I love it!" - Prof Klinken.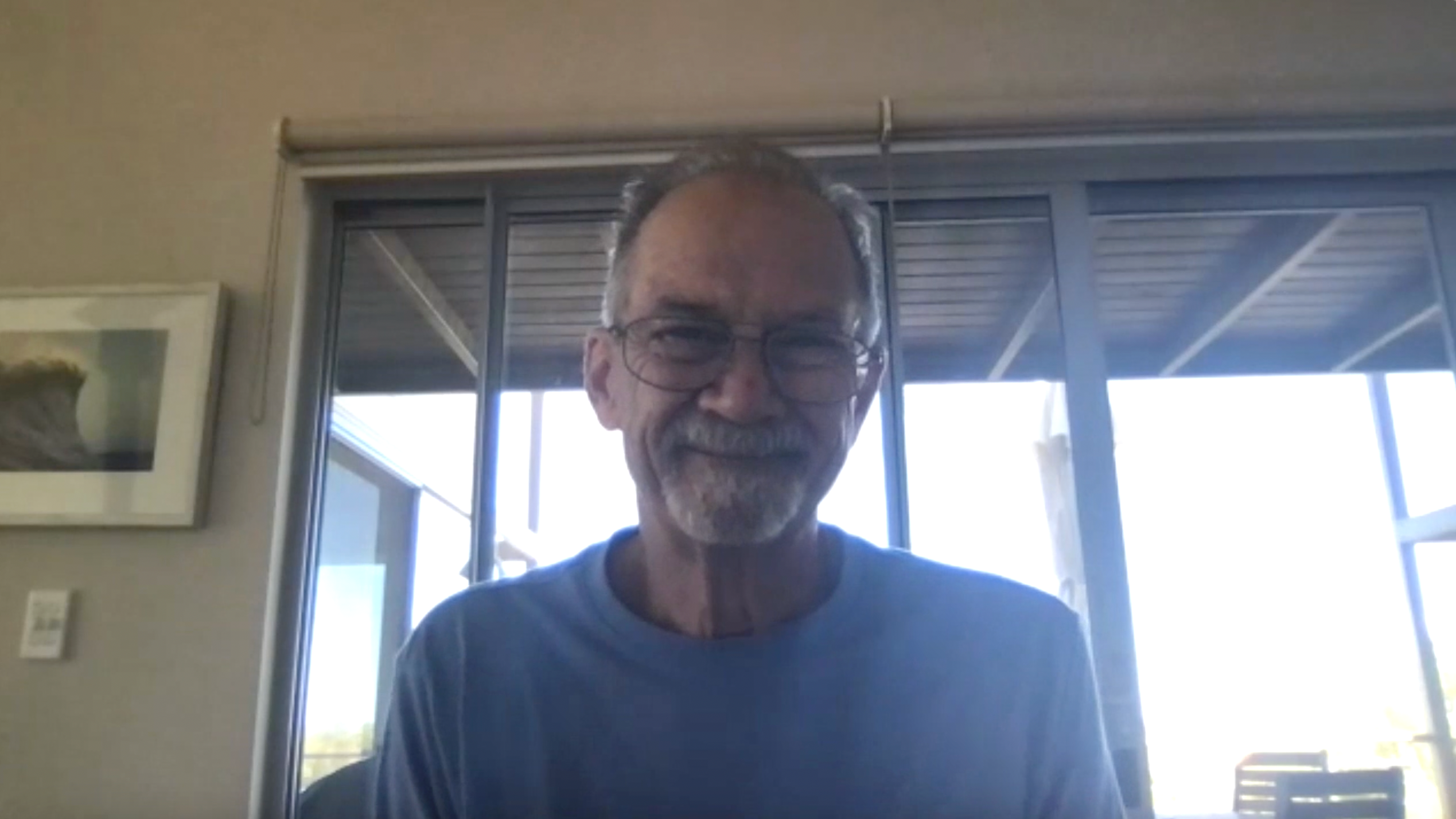 After introductions from all the panellists, the discussion began with a difficult question: What do you think are some of the biggest challenges your state or Australia aims to solve?
Unsurprisingly a high priority on each panellist's list is climate change mitigation. Other important issues included advancing quantum computing, improving and conserving biodiversity, and utilising space technology. Each panellist was asked what future jobs would make this possible, with collaboration and multidisciplinary jobs essential. Dr Caples described the future job landscape perfectly with "Every job of the future is a STEM job. Not everyone needs to be a scientist in a white coat, but everyone needs to have a degree of proficiency in STEM-related subjects." - Dr Caples.
The discussion continued into the realm of advice they would give their 18-year-old selves. Panellists echoed other speakers' sentiments throughout the Year 12 Program, which was follow your passion, keep your options open, have fun, and trust yourself. Prof Possingham encouraged participants to speak up for what they believe in.
"We all have the responsibility to communicate science clearly and frequently. I don't regret anything I have said, I do regret the times I didn't speak up." – Prof Possingham.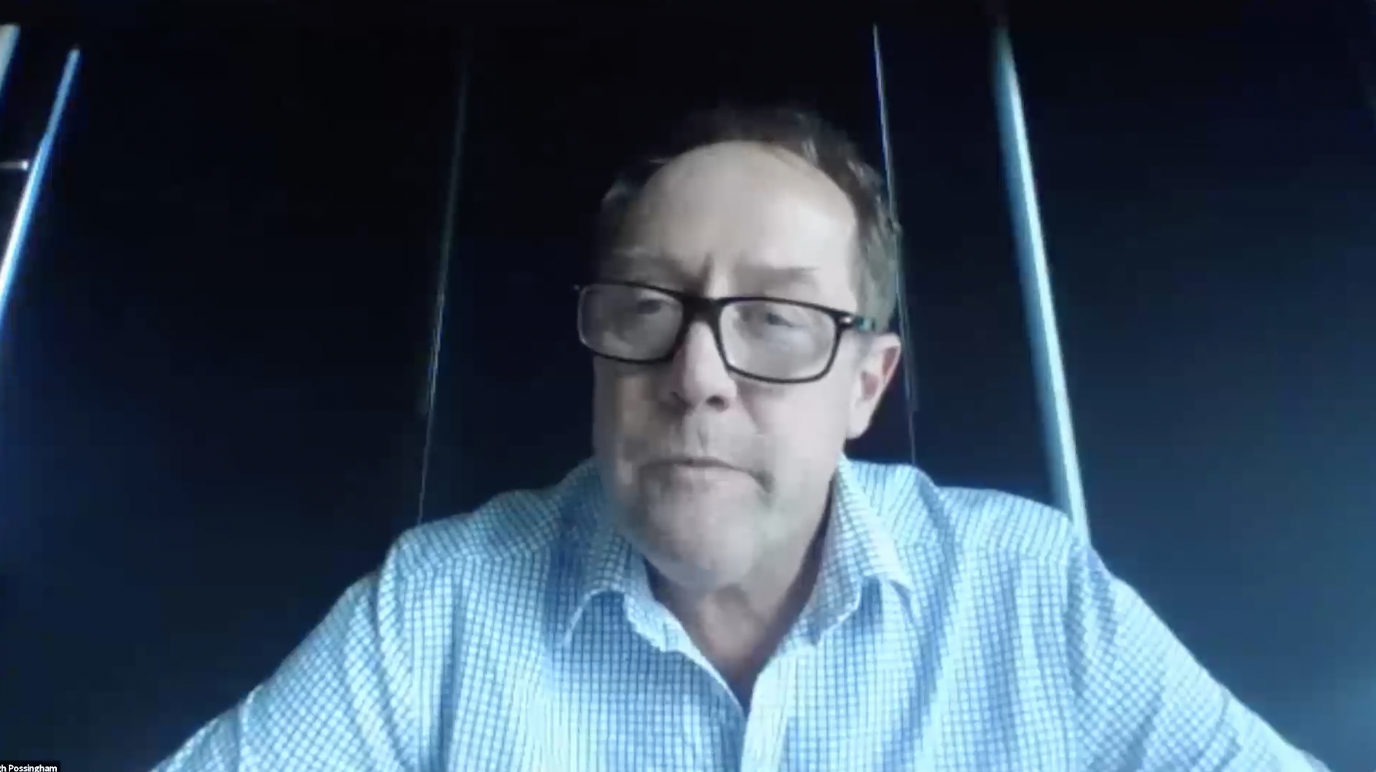 Our 2021 NYSF Year 12 Program participants had the opportunity to ask the panel questions. It started with a big question about diversity in STEM from participant Ruby, who asked Dr Foley: How do you aim to create a more diverse and collaborative Australia? In her answer, Dr Foley touched on embracing the millennium of knowledge our First Nations People hold and tackling the issues that put females on the back foot.
"We need to ask the question, what does science excellence look like? And does science have to be so competitive in the way that you must have privileges around you to be so successful." – Dr Foley.
Emma from Melbourne asked Professor McMillen: What is something about the future of STEM that really excites you? Professor McMillen began by saying she is sorry that she will miss the future of science, but ultimately what excites her most is how creativity and technology will come together to support the human condition.
"We're going to see a change in the way solutions to problems are created within disciplines, the convergence of those disciplines. We're going to see a generation that won't stand for having a significant negative trade-off between a profit and discovery." – Professor McMillen.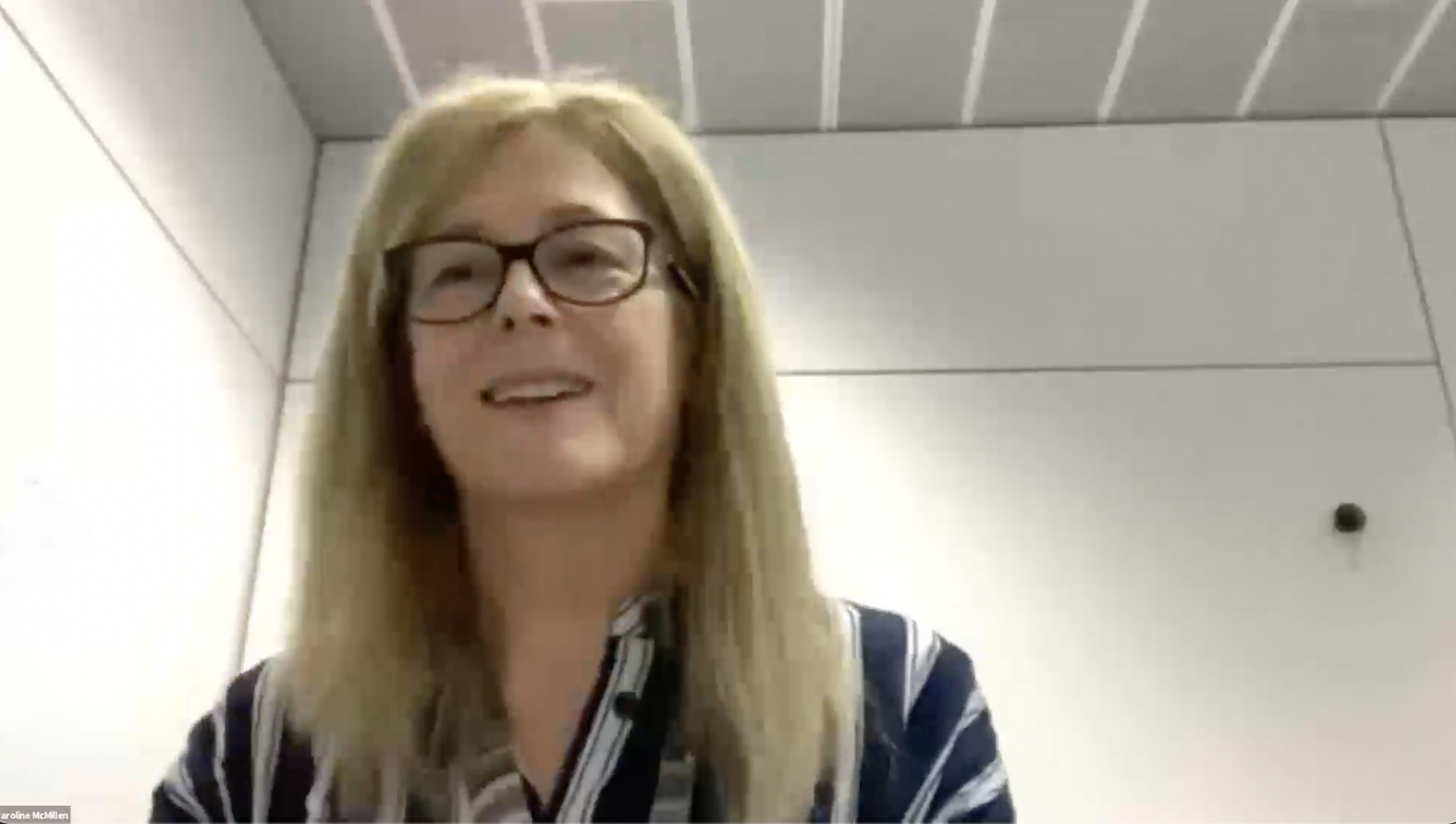 Following an insightful panel discussion and Q&A, participants now have a better understanding of the future of STEM, which we're sure they will all play a part in!
Wrapping up the event and the 2021 Year 12 Program, Dr Bagg acknowledged how incredibly proud she is that the NYSF team, under the circumstances, could put on a program this year, let alone one of this calibre!
"Never before have we had so many diverse and exciting speakers, the chance to explore global STEM facilities via live cross, and nor have we heard from so many of our nation's key decision-makers." – Dr Bagg.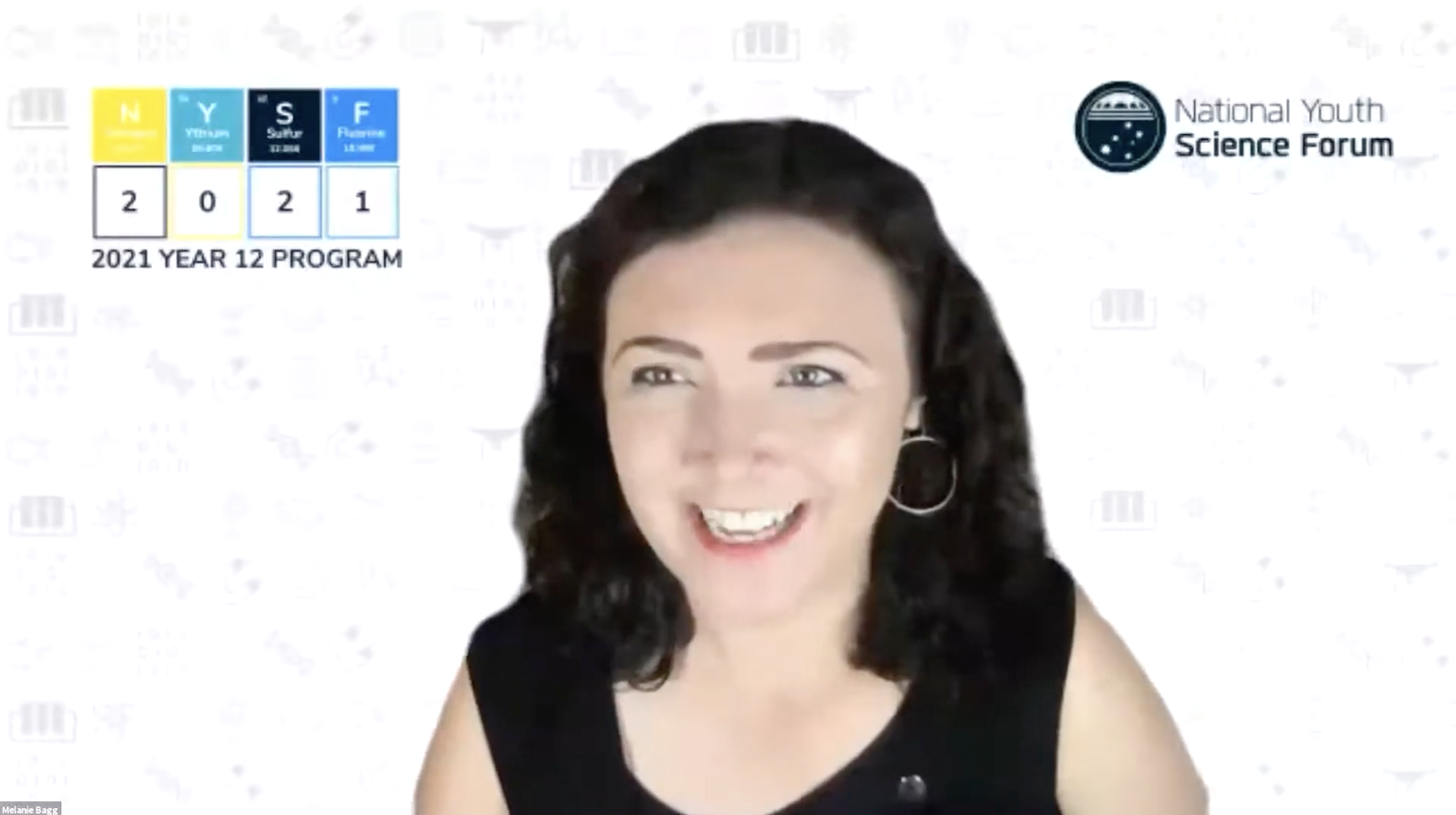 She thanked the NYSF Corporate Team, our Funding Partners, the many volunteers, in particular the Student Staff Leadership Team and Rotary Australia, and our supporters around Australia. She gave particular mention to the Department of Industry, Science, Energy and Resources, NYSF Major Funding Partner, Lockheed Martin Australia & New Zealand, NYSF Host Universities, The University of Queensland and the Australian National University, and all the other generous NYSF Partners.
NYSF Board Member, Rowley Tompsett, echoed Melanie's sentiments about how delighted he is to be part of our 2021 Year 12 Program participant's STEM journeys. Additionally, Rowley congratulated the students on their unwavering resilience this past year.
"I applaud you for being adaptable and embracing this new program, which I think you will all agree has been an amazing experience." – Rowley Tompsett.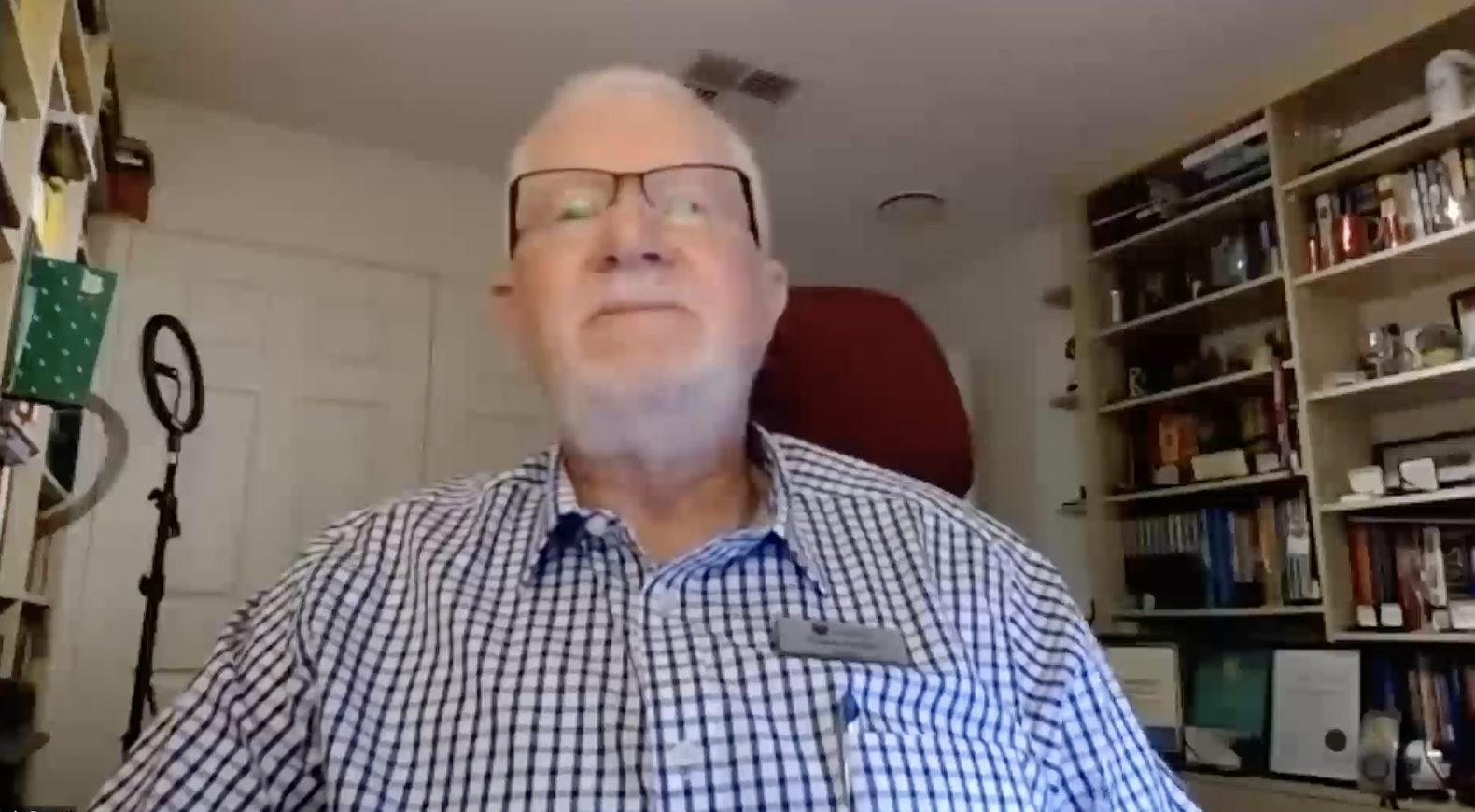 Deputy Country Executive at Lockheed Martin Australia (LMA), Scott Thompson, spoke about LMA and thanked the representatives who contributed at numerous sessions throughout the program to provide unique, personal and inspiring insights into where a future STEM career could take students.
"As a technology and innovation leader, LMA works with Australia's world-class research and development organisations every day, with the aims of developing solutions to truly confounding challenges, commercialising technologies and creating next-generation capabilities." – Scott Thompson.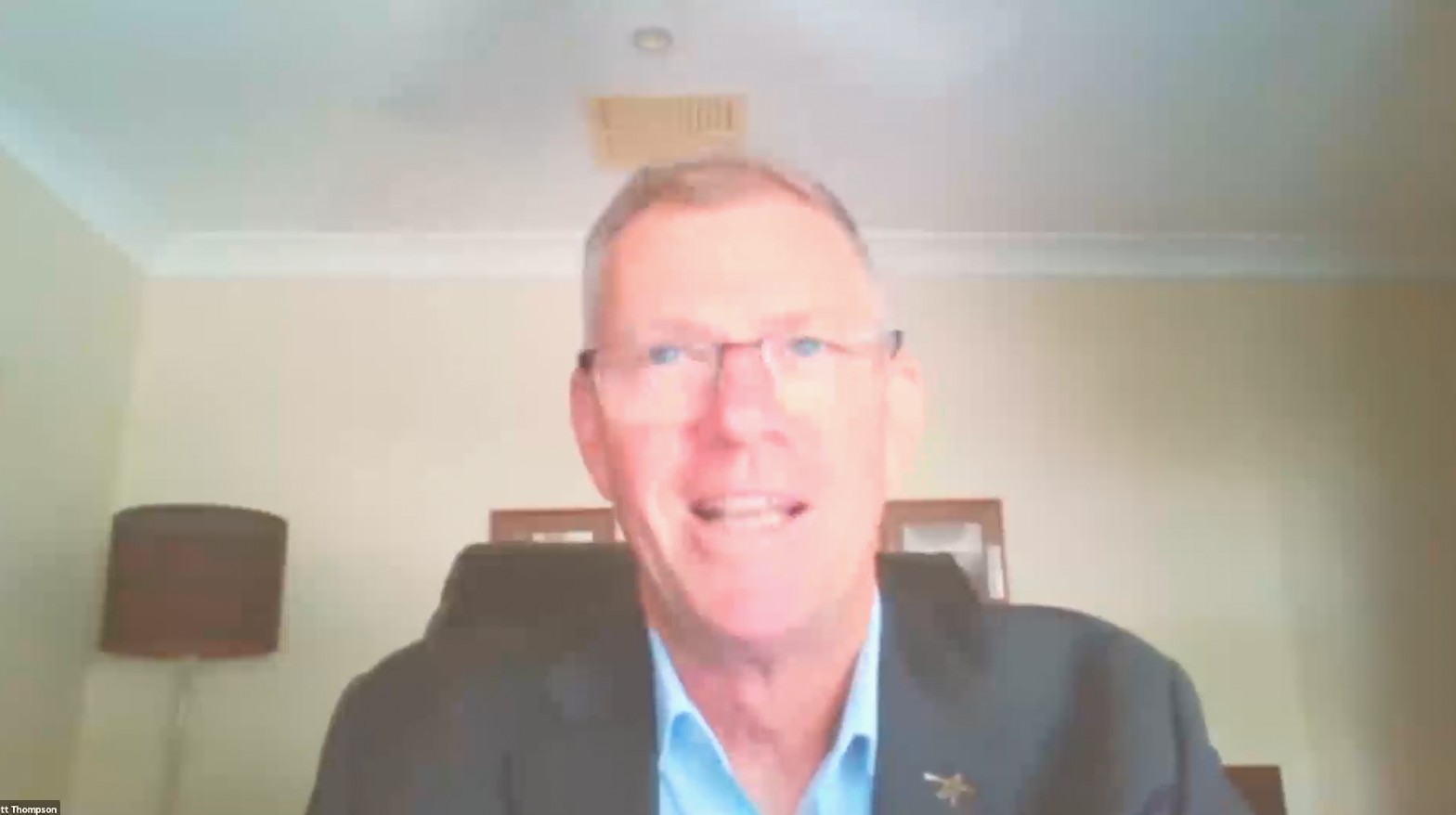 It was fitting to finish the Closing Event with a heartfelt speech from each of the Chiefs of Staff, Tara, Tom and Sophie, about why they've kept returning to the NYSF.
Over the three weeks, NYSF participants became close to the Student Staff Leadership team, who assisted during every online session and in-person STEM visit throughout the program.
"It's quite strange to think I wouldn't be the person I am today without this program. NYSF has led me to a university course which I adore, a job which I love to death, and many connections and lifelong friendships I will forever cherish." – Tara Graves, Chief of Staff.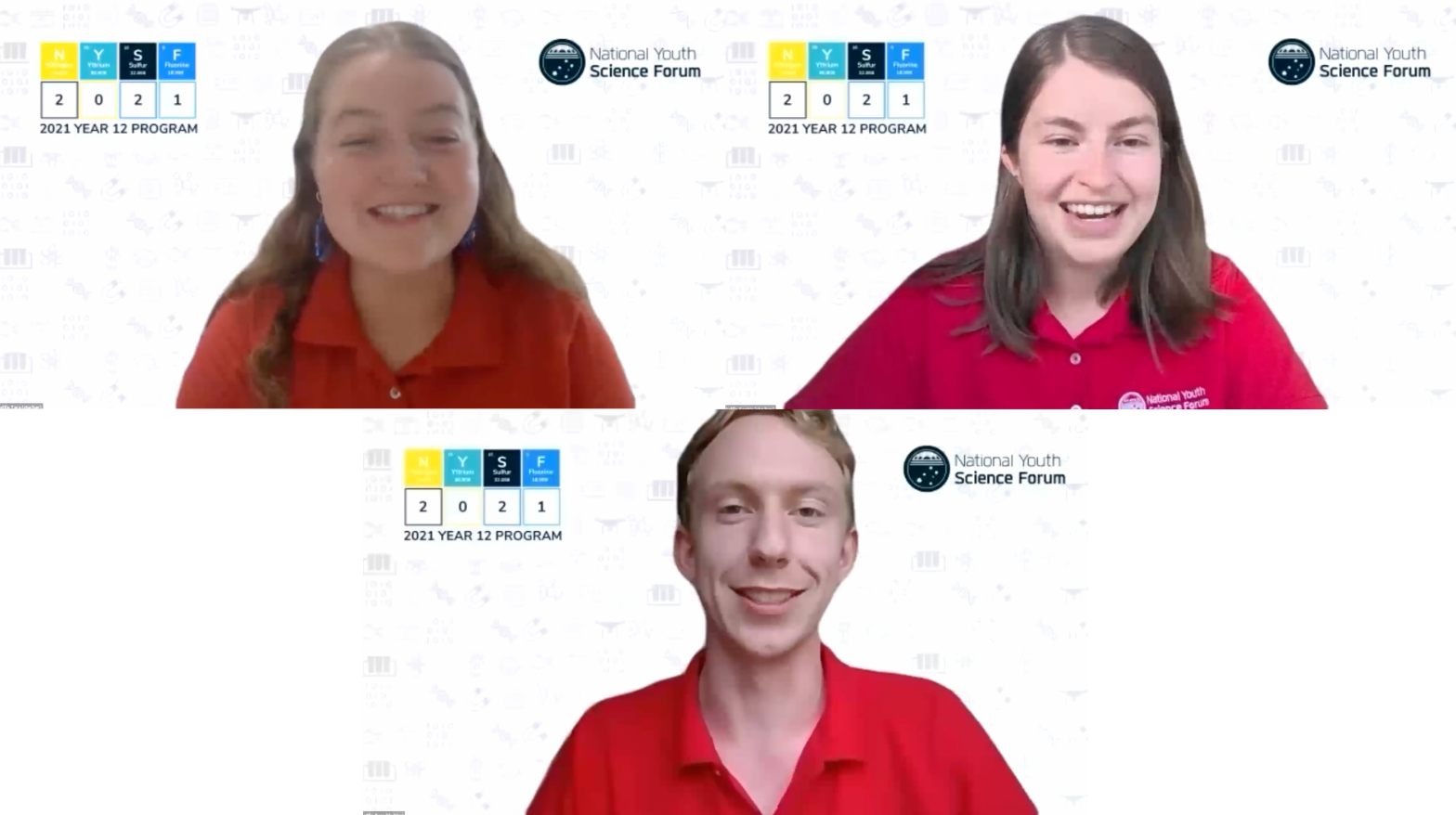 With this, the Closing Event and 2021 NYSF Year 12 Program came to an official end as participants logged off the NYSF zoom for the final time. We want to thank all the panellists and speakers for sharing their wisdom and insight, providing our participants with final preparations as they step into their STEM future.