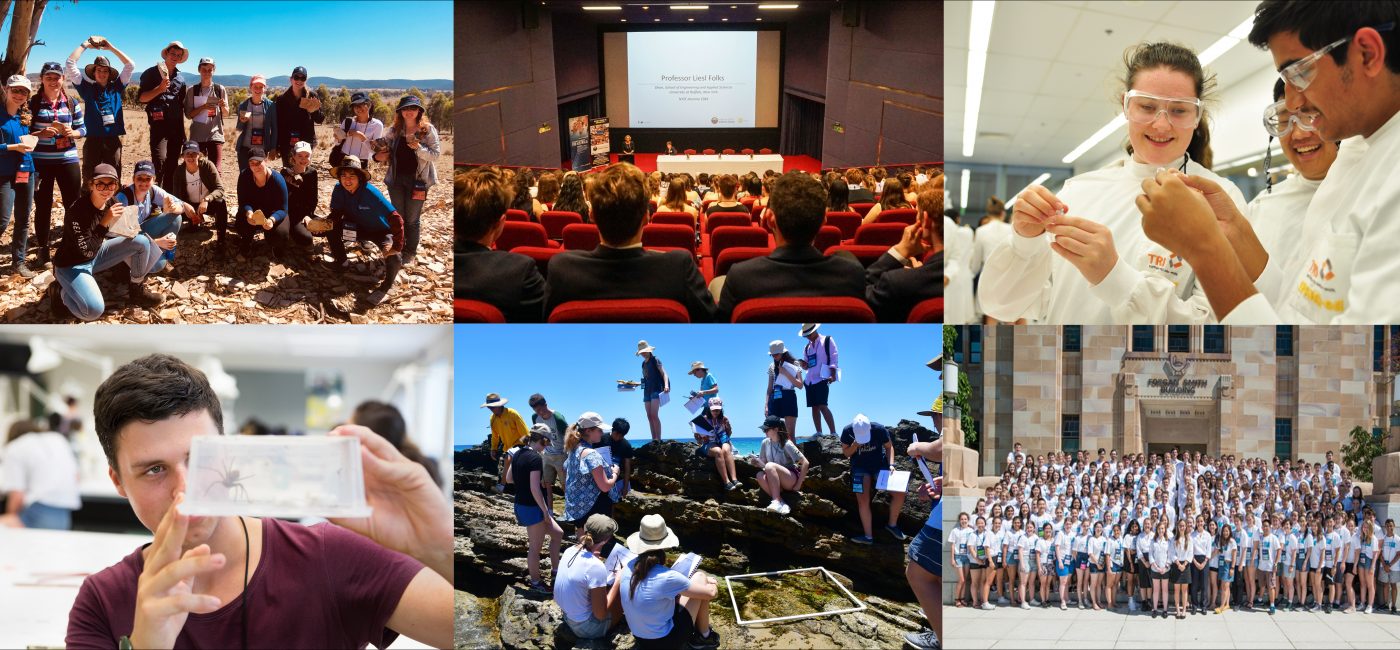 I recommend that you head over to Facebook to check out the 35th Anniversary posts offering a taste of the diverse experiences of the young people who have been through the NYSF over the years
In May this year, the NYSF held a strategic planning workshop involving members of the board, council, corporate staff and representatives of the current student staff leadership group. It was a very productive day in which we took some time to gather and synthesise a range of views about the NYSF as an organisation, and our activities. I would like to thank Lockheed Martin Australia, our major partner, for hosting us on a Saturday at its new Australian corporate headquarters here in Canberra. More details about the NYSF's strategic direction will be forthcoming, however there was significant discussion about our value proposition as an organisation which I will want to share in the future – what is it that makes the NYSF, our programs, and our alumni stand out from the crowd?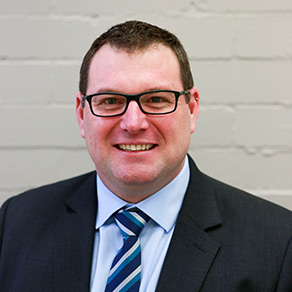 Dr Damien Pearce, NYSF CEO
From the perspective of a participant in the workshop, this discussion was astutely articulated by Kate Lundy, one of our deputy chairs:
NYSF  gives me insights  into the diversity and dynamism of STEM careers

NYSF  builds my confidence  that I will invest my time well in my choice of study

NYSF  develops my skills  to advocate, network and collaborate effectively

NYSF  strengthens my sense of belonging  to a community which cares about the future

NYSF  optimises my chances of reaching my potential 

NYSF  helps me to contribute  to society in the most positive way and leverage the strength of my motivation and interest in STEM.
Certainly, this mirrors the kind of feedback we receive from our Year 12 participants every year, a sample of which from the NYSF 2018 cohort is below:
"The NYSF … lets you have a taste of what being a professional in your field of interest can be like through lab visits. Not only that, but it also develops personal skills and abilities that you need in your future life, such as leadership, communication and problem solving. You'll come back a new person, changed for the better." Alexandra, Ipswich, Qld
"It was an amazing experience to meet so many kind and like-minded people also interested in STEM. It opened my eyes not only to the different study and career options but was also a great social experience and I developed some key life skills." Kyle, Ballarat, Vic
"Going into year 12, I don't believe I could have had a better start. The knowledge and confidence I have gained from the NYSF will assist immensely as I tackle my last year of high school. Not only did the program help clarify what I want to pursue in the future, but it also enhanced my excitement about my future in STEM." Hannah, Wahroonga, NSW
"Another partner I was interested in would be CSL. … The speaker was incredibly knowledgeable and was able to answer questions thrown at him. It opened my horizons, as I was able to find organisations that had jobs I was interested in, which I previously had no knowledge of." Jillian, Blackburn, Vic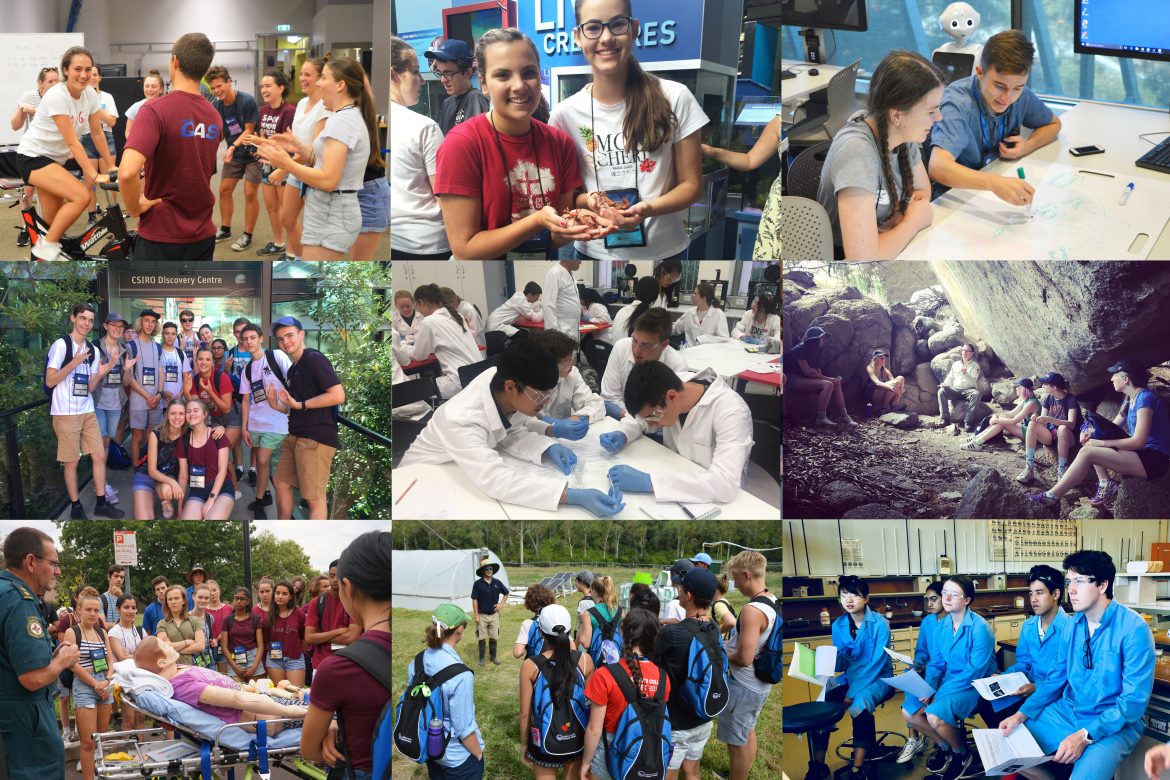 A collage of activities during the NYSF 2018 Year 12 Program
Having reviewed and reported on our NYSF Year 12 program for 2018 (see our highlights graphic below), we are now in the planning phase for the second NYSF STEM Explorer Program in Adelaide in July 2018. This program is being delivered in collaboration with the South Australian Department of Education and Child Development (DECD) and is part of the DECD's STEM Learning Strategy which aims to build expertise in STEM teaching and learning within public education, engage students at all levels in STEM education, and develop systemic excellence in STEM education. We are welcoming 120 Year 7 and 8 students from public schools across South Australia who will be supported by pre-service teachers from the University of South Australia, as well as NYSF alumni, as mentors during the program. The central goal of the program is to foster an interest in STEM fields by demonstrating that 'doing science' doesn't only happen in the lab or classroom, but also in a variety of ways and careers (within both the vocational and higher education sectors). Given the program's initial success last year, and the identified need to engage young people in STEM at junior high school years, the NYSF is currently seeking opportunities to deliver this program in other localities across the country.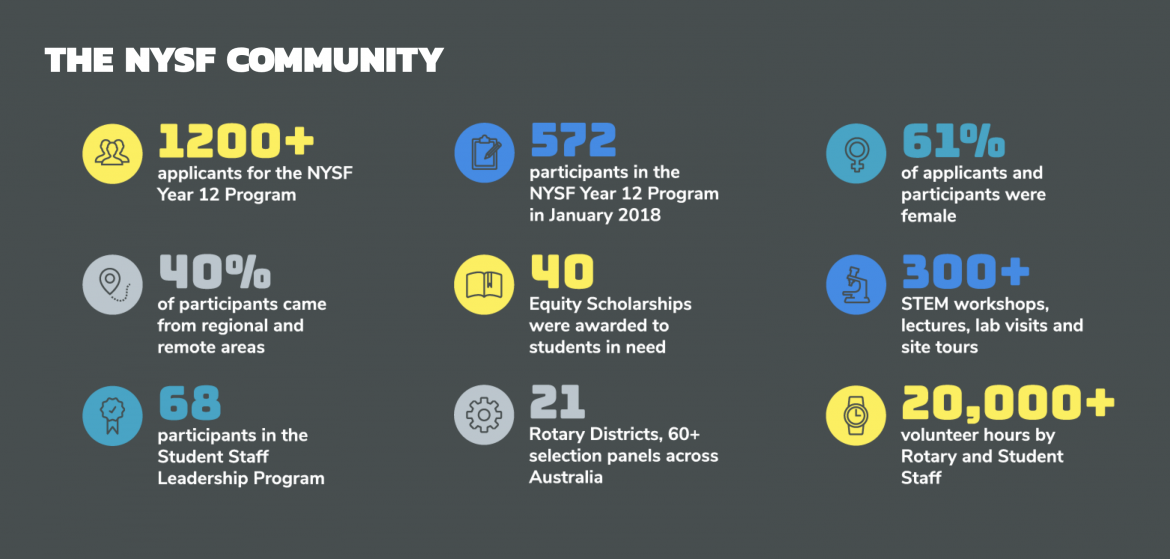 We had such a great time in January with our expansion of the NYSF Year 12 Program in to Brisbane, with significant support from the National Innovation and Science Agenda (NISA) and The University of Queensland, so we thought we would do it all again in 2019 (and at least in 2020 too)! The importance of young people becoming critical thinkers, team players, entrepreneurs, socially and emotionally intelligent – through ongoing engagement in science and technology – probably has never been as important as it is now, as we head into the 4th Industrial Revolution and the expected disruption from new technologies. The NYSF Year 12 Program's focus is not solely on a young person's academic achievements, but also on developing well-rounded individuals who have the skills and confidence to determine their futures.
Speaking of doing it all again in January, it is always important to explicitly acknowledge the contribution that Rotary clubs throughout Australia, led by the NYSF Rotary District Chairs, make to the NYSF Year 12 Program. Currently, Rotary is in the process of selecting young people to attend the NYSF 2019 Year 12 Program, which is a mammoth effort. It is estimated that Rotary members collectively contribute 20,000 volunteer hours to this task each year, in addition to the funding that may be forthcoming from those individual clubs that may be able to support the participation of selected students. Thanks Rotary! And we look forward to delivering the program again to those young people from your communities in January.
I trust you have been enjoying reading the stories about our alumni in our 35th anniversary series on our Facebook, Instagram and Twitter pages. These stories and reflections are just a taste of the diverse experiences of the young people who have been through the NYSF over the years; if you haven't seen them yet, I recommend that you head over to Facebook and scroll through to better understand the impact of our programs and their effect on our participants.