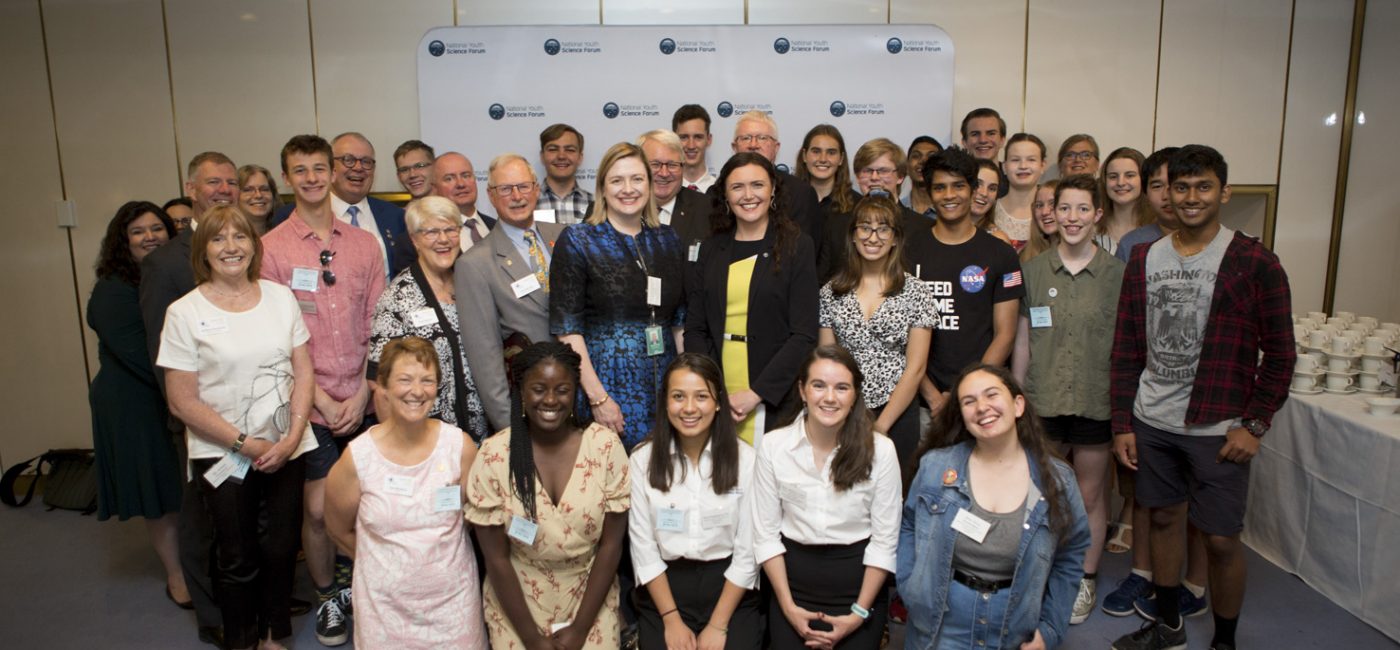 I am excited to be here helping the NYSF to deliver these transformative, youth-led STEM experiences!
It has been a wonderful start to my National Youth Science Forum (NYSF) Journey, thank you to all those who have made me feel so welcome!
With less than a month to go, I am super excited to experience my first NYSF Year 12 Program and look forward to travelling to all three sessions this January. We will be welcoming nearly 600 students to Canberra and Brisbane, 20 Rotary Volunteers and 69 Student Staff Leaders. I want to offer my thanks to all the people assisting us with STEM visits, Partners' days, workshops, specialist lectures and various social activities. It is really important for the participants to meet all different types of STEM professionals and be exposed to a variety of STEM Facilities as they start deciding which areas they might like to go into for future study and work. I also want to thank our Volunteers, Partners and Supporters, we couldn't do this without their support and it is very unique to be able to offer students a variety of STEM experiences across both Academia and Industry.
I am particularly happy to see that we will be welcoming 38% of our participants from rural and remote regions of Australia and that 65% of participants are young women. Thanks to the support of the Department of Industry, Innovation and Science through their National Innovation and Science Agenda (NISA), the Toyota Community Trust and Bayer, we are able to support a record number of students with equity scholarships this year, it is wonderful to hear what a difference this is making for students who otherwise may not be able to come to this life-changing experience.
We are also looking forward to the National Science Teachers Summer School (NSTSS) which will run in parallel with the NYSF Year 12 Program in both Canberra (6th-10th Jan) and Brisbane (13th-17th Jan). Thanks to additional support from the University of Queensland, a number of teachers are receiving fully funded places, again these access arrangements mean we can expose more teachers to real scientists and STEM facilities to further develop their classroom teaching.
Recently, we were delighted to announce the Governor-General of Australia, His Excellency General the Honourable David Hurley AC DSC (Retd) and Her Excellency Mrs Linda Hurley, as joint Patrons of the NYSF. We look forward to working with Their Excellencies as NYSF Patrons to ensure more young Australians gain a broader understanding of the diverse study and career options available in STEM and are encouraged to continue studies in these fields.
We have also delivered two very successful Launch events to celebrate our NYSF 2020 Year 12 Program in the ACT and QLD. A fantastic array of speakers joined us for both events and I encourage you to visit the linked articles even if you couldn't attend in person. In Brisbane, we were able to combine the launch with one of our new look NYSF Connect Alumni Events. In Canberra, a huge highlight for participants was getting to meet Minister Karen Andrews and Dr Katie Allen who both offered fantastic advice regarding STEM Careers.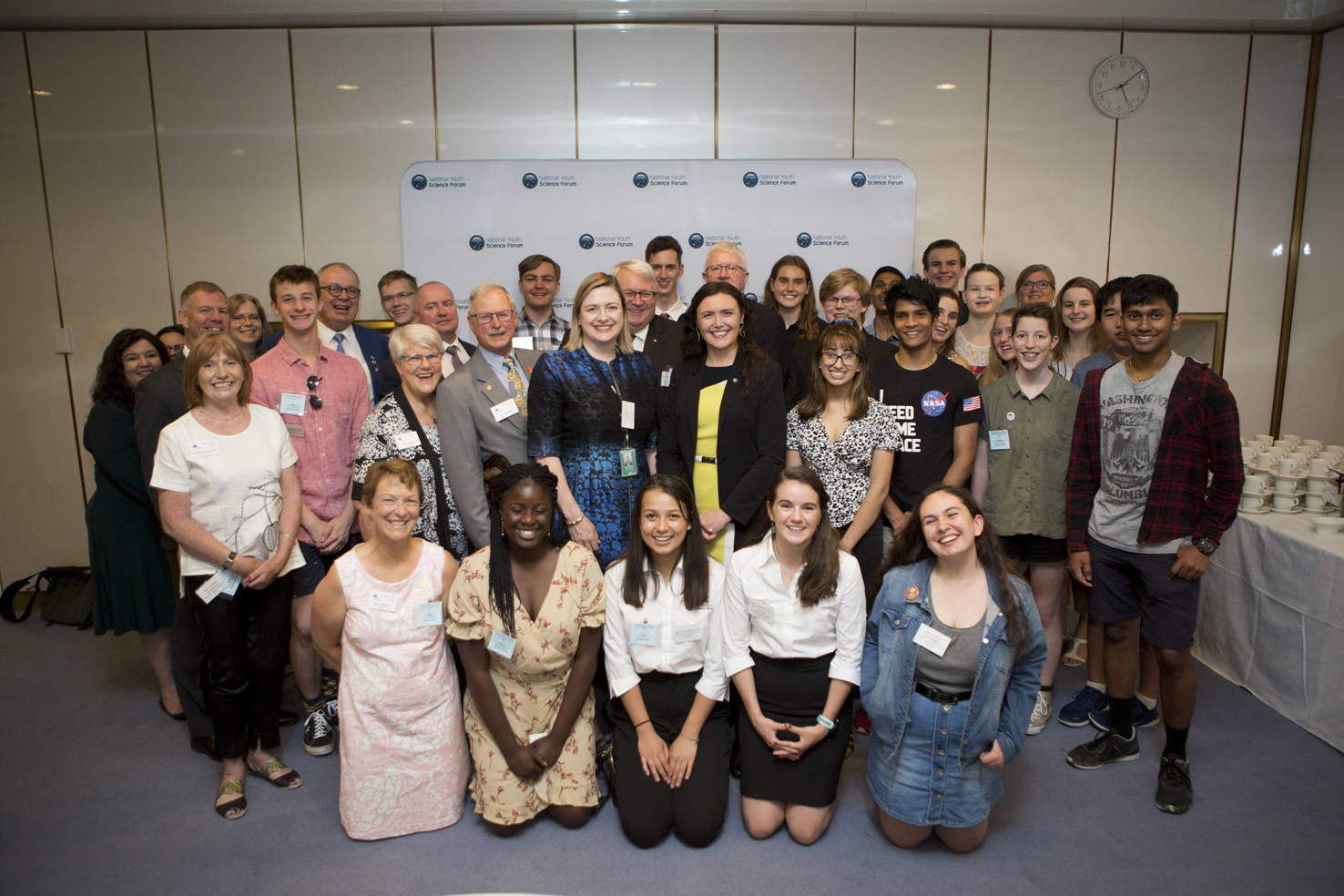 We are extremely committed to our Alumni at NYSF and are looking forward to providing many more opportunities and experiences for Alumni at all career stages via the new NYSF Connect program. In February/March 2020, we will be surveying our Alumni to find out what they want out of the new program. In the meantime, our recent NYSF Connect events that explored career diversity in STEM were very successful and we thank our Major Partner, Lockheed Martin Australia, and the University of Queensland for hosting these new-look events.
We are always after more stories about our fantastic Alumni! We would love to hear what you are doing now and publish it on our website to inspire others. Please contact us at communications@nysf.edu.au to tell us about your STEM Story.
One of my first roles as CEO at the NYSF was to travel to as many of the 2019 Governor's Receptions around Australia as possible. These receptions recognised successful applicants to the NYSF Year 12 Program in each state. It was a wonderful opportunity to meet our future students, the many Partners and Supporters of the NYSF in each state, and to get to know the Rotarians in each District who are integral to selecting and preparing the NYSF participants.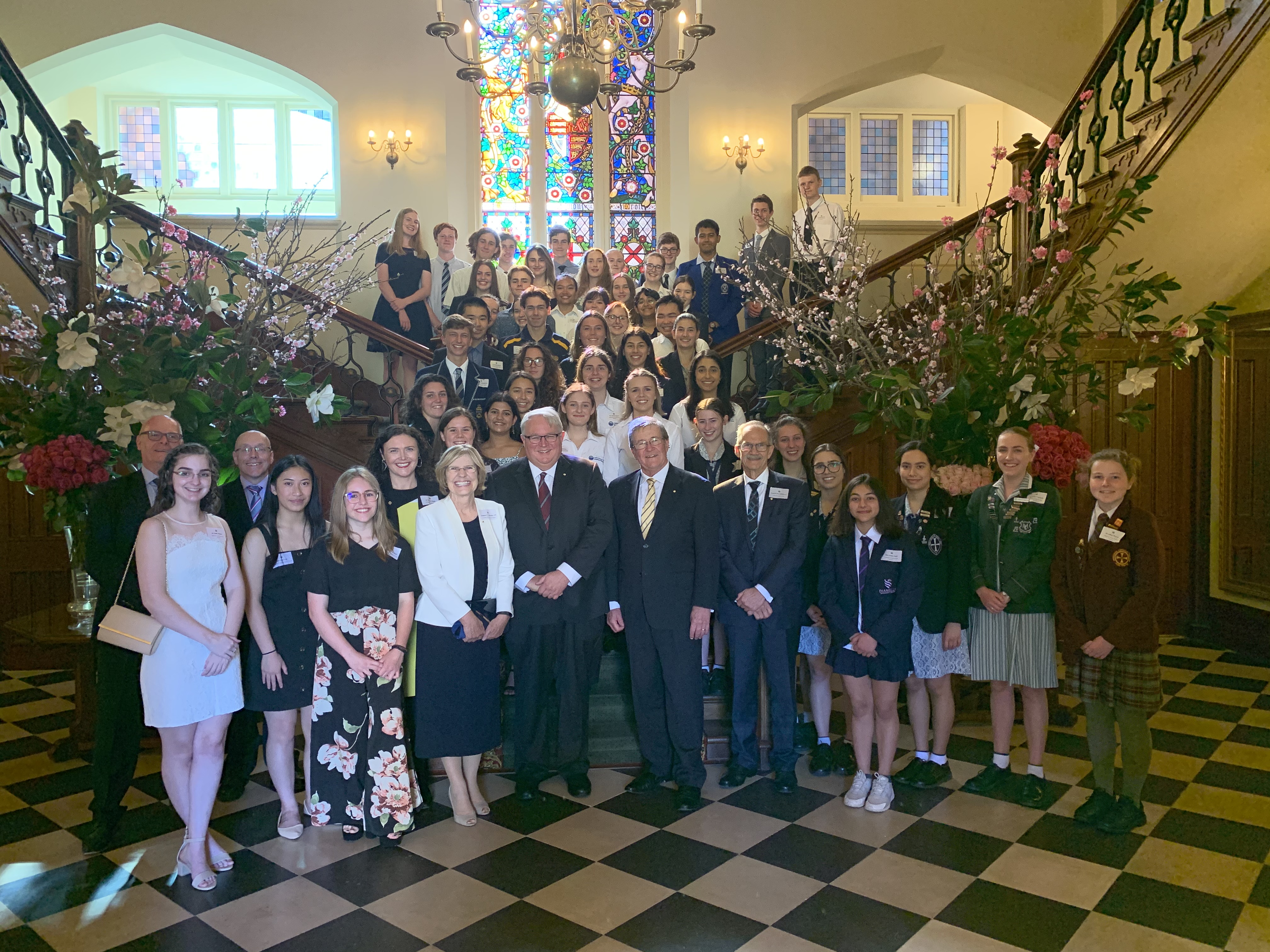 Over and out from me for now, thanks again to the Board, the NYSF Staff and to all of you for making me feel so welcome. I am excited to be here helping the NYSF to deliver these transformative, youth-led STEM experiences!
Sincerely,
Dr. Melanie Bagg