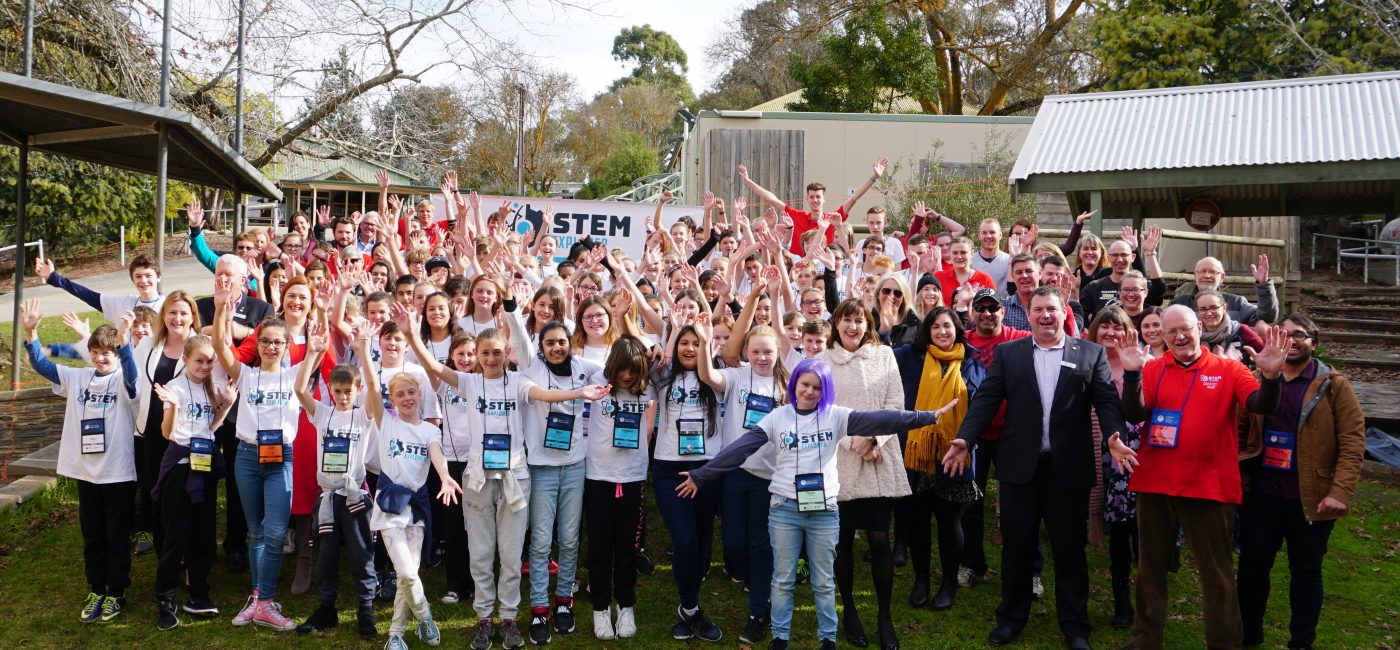 "I didn't expect so much of life to be STEM; nearly everything we do is STEM-related." Student - Sebastian from Hallet Cove R-12 School
The first National Youth Science Forum (NYSF) STEM Explorer Program was delivered successfully in July, and what a week it was! Running from 17-21 July in Adelaide, the Program was the first residential STEM camp in Australia for year 7-8 students. Feedback from the students, site visit providers and all involved has been overwhelmingly positive allowing a strong base to build for next year's program.
The NYSF STEM Explorer Program was delivered as a partnership by the NYSF and South Australian Department of Education and Child Development (DECD).  Championed by the NYSF's Science Patron, Professor Tanya Monro from the University of South Australia, and supported by the Hon Susan Close MP, Minister for Education and Child Development and also for Higher Education, the STEM Explorer Program was designed to stimulate students' interest in the study of science, technology, engineering and mathematics (STEM).
"The STEM Explorer Program is an ideal opportunity for our students to explore STEM on a deeper level and network with other students and experts who share similar interests and levels of passion in these subjects. There's an identified need for more STEM graduates in the state, and NYSF have worked hard to tailor their specialist pilot program to profile a host of opportunities," said Ms Close.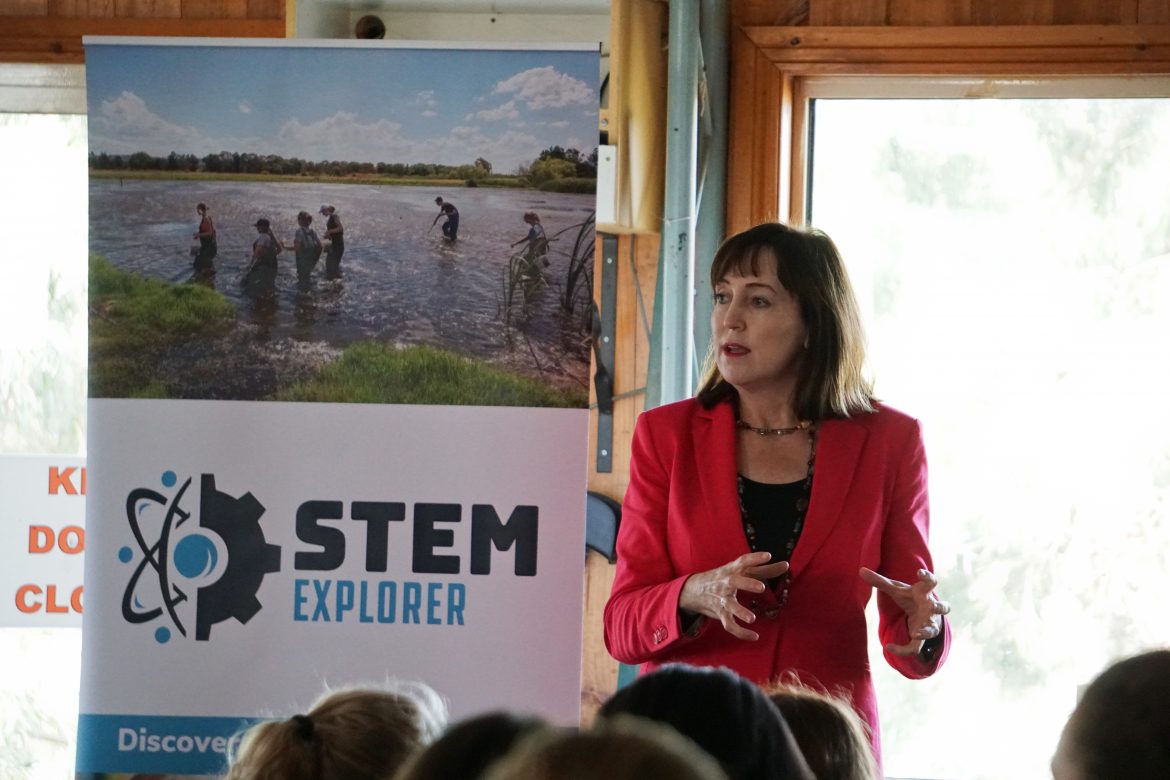 Picture: The Hon Susan Close MP speaking to the participants about the value of STEM.
Professor Tanya Monro believes STEM skills are critical to keep Australia moving as an innovative country. "STEM literacy is simply a core capability that Australian employers need. As an education provider, NYSF is proud to offer a new program which aims to attract new students to STEM and equip them with the necessary skills and knowledge to succeed."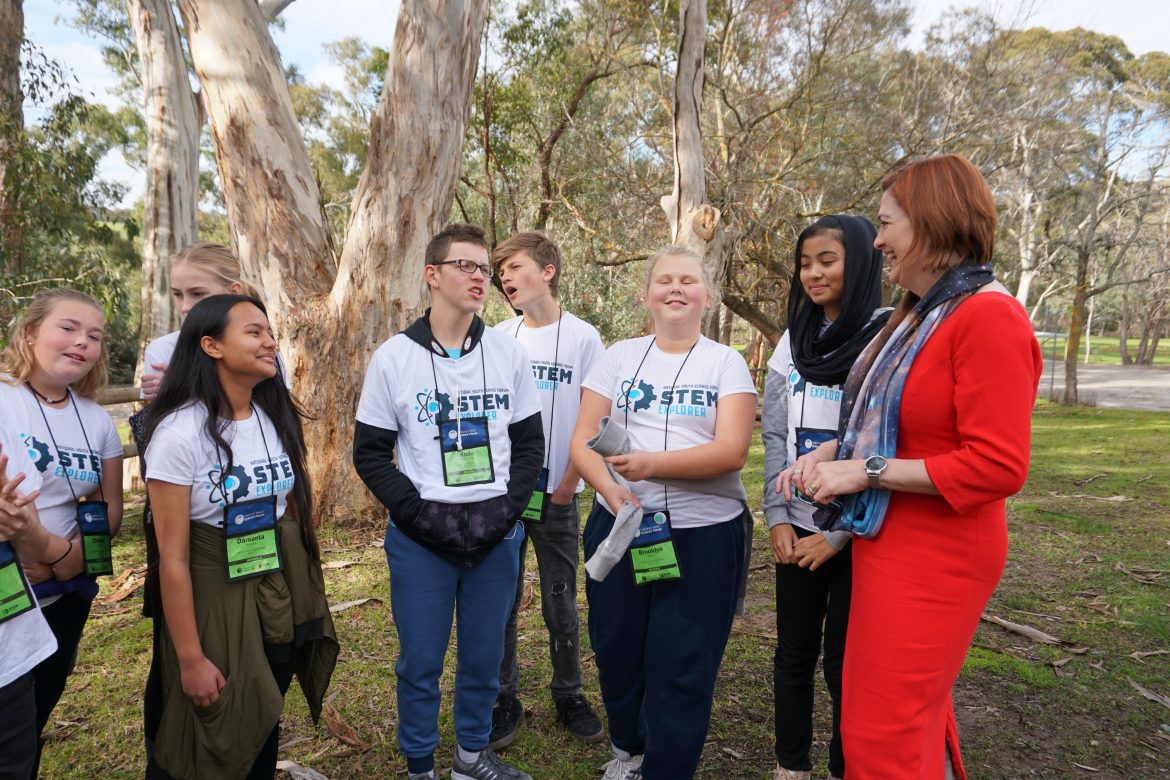 Picture: Professor Tanya Monro, NYSF Science Patron, getting to know the students in the Monro interest group.
A huge thank you to all of our supporters, who generously offered their time and resources to host the students and share with them their own science endeavours, research and passion for STEM:
The University of South Australia
The University of Adelaide – including the Why Waite program
Flinders University
the South Australian Museum
SciWorld
the South Australian Health and Medical Research Institute (SAHMRI)
the South Australian Research and Development Institute (SARDI)
the South Australian Aquatic Sciences Centre (SAASC) and the
NRM Education - a program of the Adelaide and Mount Lofty Ranges Natural Resources Management Board.
Finally, a big thanks to Mylor Adventure Camp for being excellent and supportive hosts!
Most importantly we owe thanks to our funding partners SA DECD and the National Innovation and Science Agenda (NISA).
Read about the NYSF STEM Explorer Program highlights here.