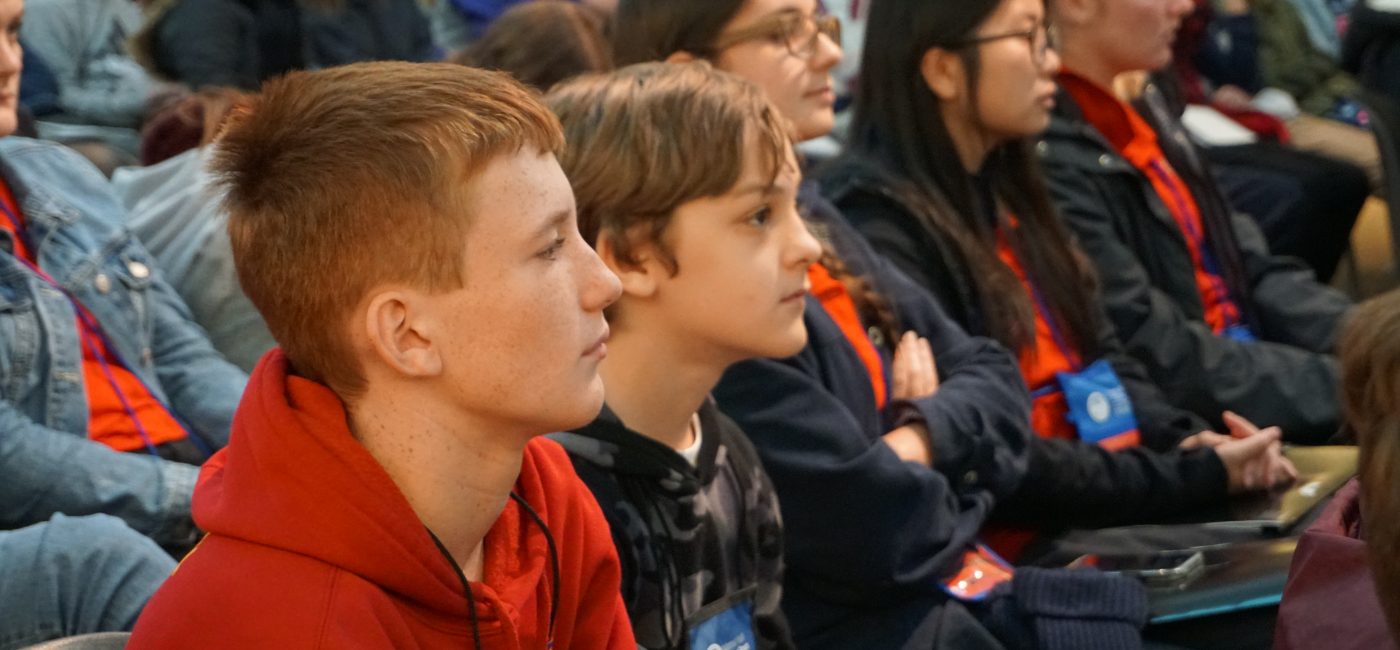 I thought it was very interactive, interesting and fun to learn about how things can be structured.
NYSF STEM Explorers were kept busy throughout the five-day program in Adelaide.
Arriving on Monday afternoon, participants spent the first afternoon getting to know each other, their Youth Advisors and the NYSF team.
On Tuesday, the day kicked off with a critical and scientific thinking workshop hosted by Ellen from NYSF designed to encourage analytical thinking and questioning, so important in this era of fake news. That afternoon was the first off-site lab visits, where the participants were split into five groups, visiting five different sites.
One group was thrilled to explore Lochiel Park, a housing development using latest science innovations to strive for sustainable, low emission living. In Lochiel Park the houses have a minimum 7.5 star energy efficiency rating and use on average 64% less energy than an average house. The Park has won a number of design awards since first being built over a decade ago and is supported by a a strong community engagement program.
Another visit toured the South Australian Aquatic Sciences Centre, a purpose-built marine and freshwater research facility. Students learned about why it is important to manage fishing stock into the future, and the Centre's role in supporting the sustainable management of those fisheries resources. They also looked at the wider aquatic environment and how it underpins sustainable growth of aquaculture industries in South Australia, which can lead to future employment for the community.  The tour showed how oysters are grown, and how algae is farmed and harvested to feed crustaceans. Students dissected fish, looking closely at the otilith - a small bone in a fish's ear that determines its age.
Mount Barker High School student, Cameron said the visit was well prepared and very informative.
"There is a lot under the topic of marine biology – a lot of work that isn't talked about," he said. "We learnt a lot of things like the management of fisheries, different methods of catching fish and other sea life."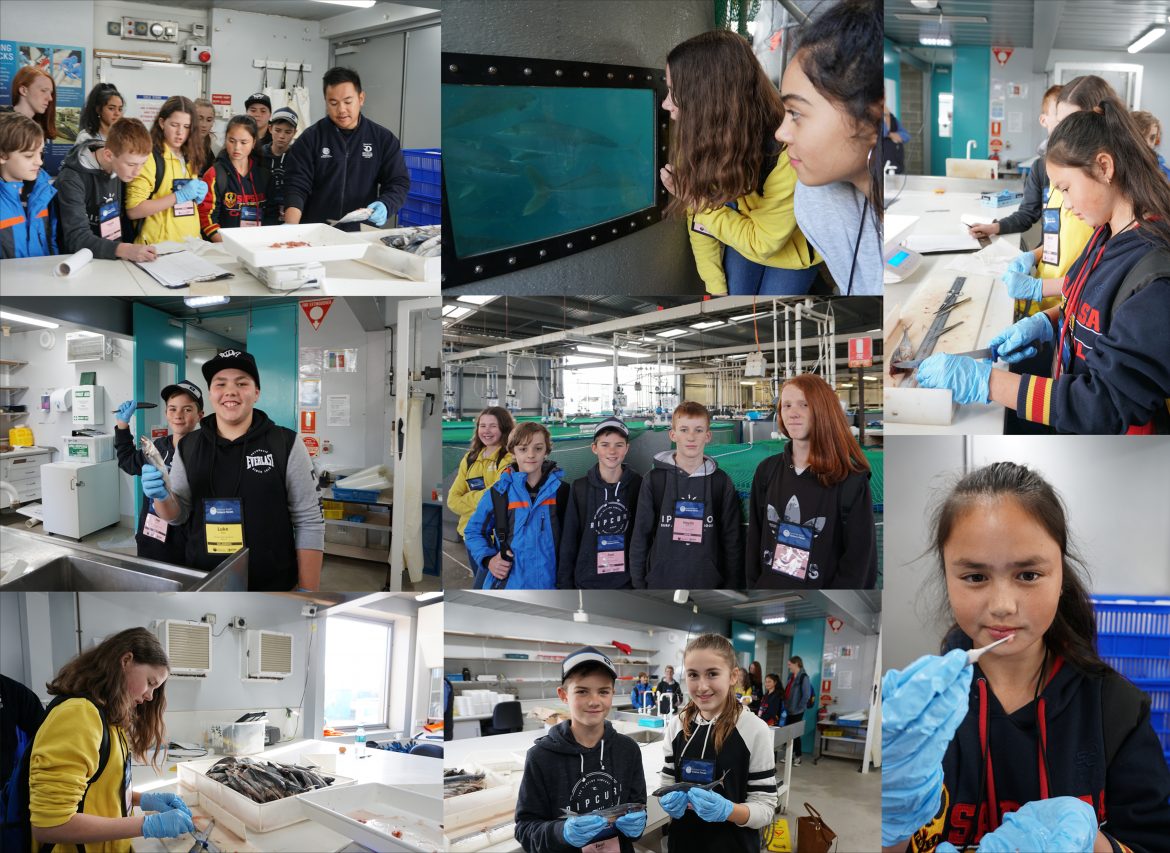 At the visit to the South Australian Museum on Wednesday the Chief Scientist of South Australia, Dr Leanna Read, spoke to the students about her role and own career. There were also talks from two PhD candidates - a palaeontologist and a microbiologist – both of whom engaged the students with their stories from their fields. More site visits, including to  South Australian Health and Medical Research Institute (SAHMRI) where the students toured the innovative building and learned that the design was modelled on a pine cone (and not a cheese grater as many often comment). With 16,000 windows and more than 600 scientists, there is certainly a lot going on at SAHMRI!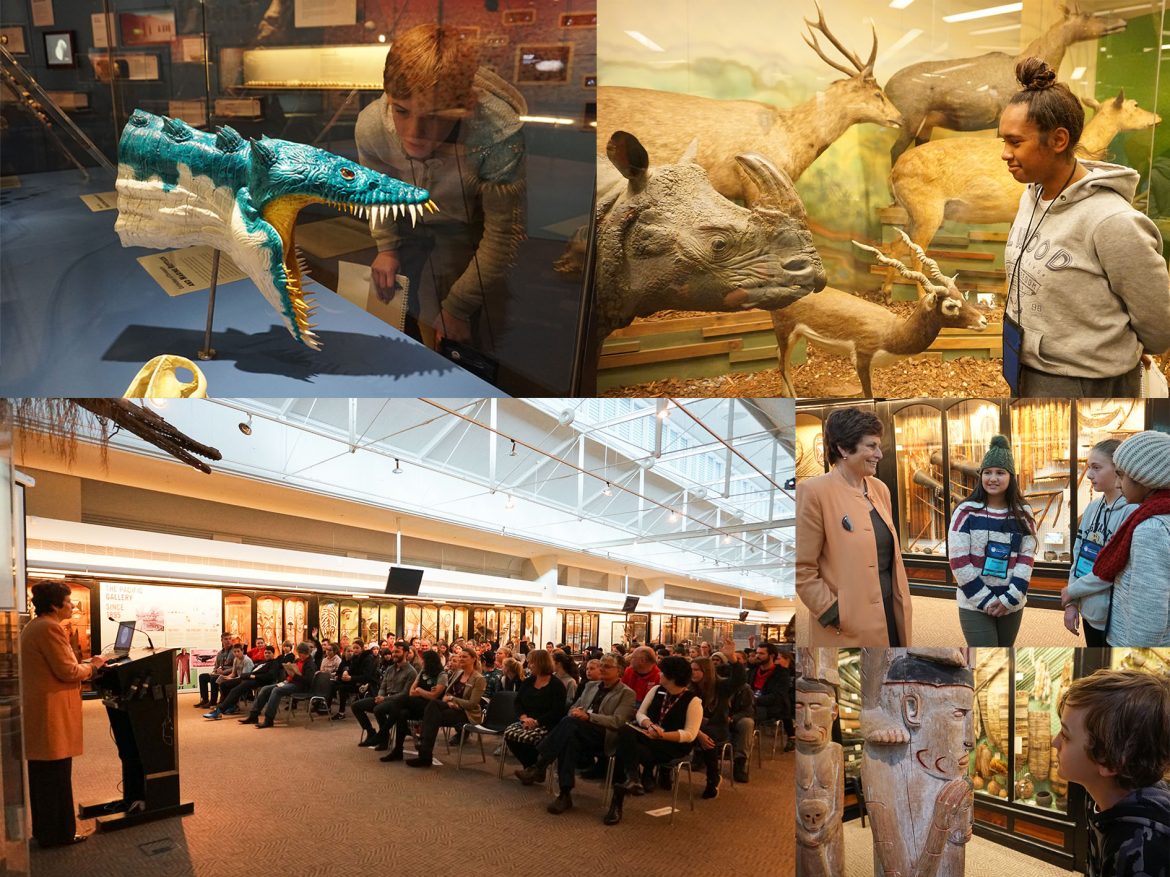 The University of Adelaide's Why Waite program hosted students for some fascinating hands-on science. In the soil experiment, they learned about the different absorption properties of sand, soil and clay and how this would impact plants growing in those different soils. After that, the students got their hands dirty learning how to extract DNA from strawberries.
The University of South Australia hosted five visits from students.  In one visit, "Waging Peace", they learned about the ongoing impacts of land mines used in war-torn countries. And during a tower building exercise, they put on their engineering hats. Working in teams, they set about designing and drafting plans to build a tower out of spaghetti and marshmallows so it could support a small can of tuna.
Monique from Parafield Gardens High School took away a lot from the Tower Building workshop:
"I thought it was very interactive, interesting and fun to learn about how things can be structured.  I learnt that through trial and error and team work you can make something better."

The Government of South Australia's Natural Resources Management Board (NRM) Water Testing Activity saw all of  the STEM Explorers take to the water at the Mylor Adventure Camp – the program's host site.  During the water testing in the local creek they looked for aquatic macro-invertebrates, and found numerous specimens from yabbies to scuds, mosquito larvae and water mites.  They also surveyed the bird life to gain a general overview of the biodiversity at Mylor.
Amy Blaylock, NRM Education Officer said the testing helped to make the students aware that there is so much life around them, even though they can't see it.
"Even though they're (macro-invertebrates) small they're still part of the eco-system.  They give us a long-term picture of what's happening with the eco-system.  It's fascinating because you get so many stories of adaptation and niches they occupy."