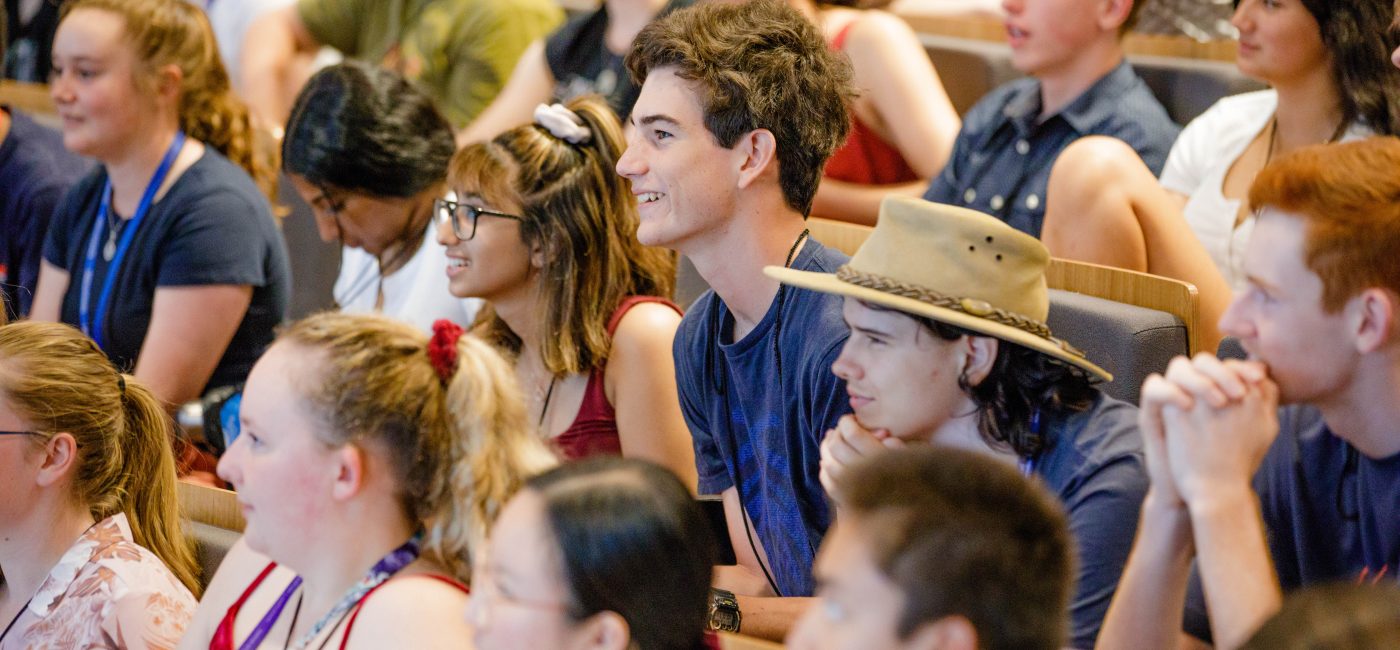 NYSF CEO Dr. Melanie Bagg reflects on her first NYSF Year 12 Program
January 2020 was my first opportunity to experience the NYSF Year 12 Program first-hand, and what an experience it was! I am delighted to report that our survey results indicate a satisfaction rating of 9.6/10, with an overwhelming majority of the 2020 NYSF students would recommend this program to others.
In 2020 the program is celebrating its 37th year. Over 1,400 of Australia's brightest STEM students applied for the 2020 program with 600 selected to attend. In line with our commitment to equity and diversity, 38% of participants were from remote and regional areas, 65% were young women and 58 Equity Scholarships were awarded to successful applicants.
There is no doubt the NYSF Year 12 Program provides participants with opportunities to engage with diverse future STEM study and career options they might not have previously considered. 61% of NYSF 2020 participants said the program changed or expanded their options, and 25% said it confirmed their study and career choices in STEM.
Leading up to the delivery of the program, the NYSF Team spent months planning the delivery of three sessions for nearly 600 students, all jam packed with cutting edge STEM experiences. Each year, two sessions are held in Canberra at the Australian National University (ANU) and one in Brisbane at The University of Queensland (UQ). We also planned two sessions of the National Science Teacher Summer Schools (NSTSS) that runs alongside the Year 12 Programs in January.
Session B of the NYSF Year 12 Program at the University of Queensland in Brisbane was a huge success. Two-hundred students experienced 10-days of the best STEM experiences Brisbane has to offer, culminating in a Gala Science Dinner at the exquisite Brisbane City Hall. A room full of 340 guests, including students and VIPs celebrated the program, hearing an inspiring talk from NYSF Science Patron and 1990 alumna, Australia's Chief Defence Scientist, Prof. Tanya Monro FAA FTSE FOSA FAIP GAICD. The NSTSS program in Brisbane went brilliantly, parallel to the NYSF Year 12 Program, 18 secondary teachers had the opportunity to experience the latest innovations in STEM and to make valuable connections with STEM Professionals they wouldn't otherwise have the opportunity to access.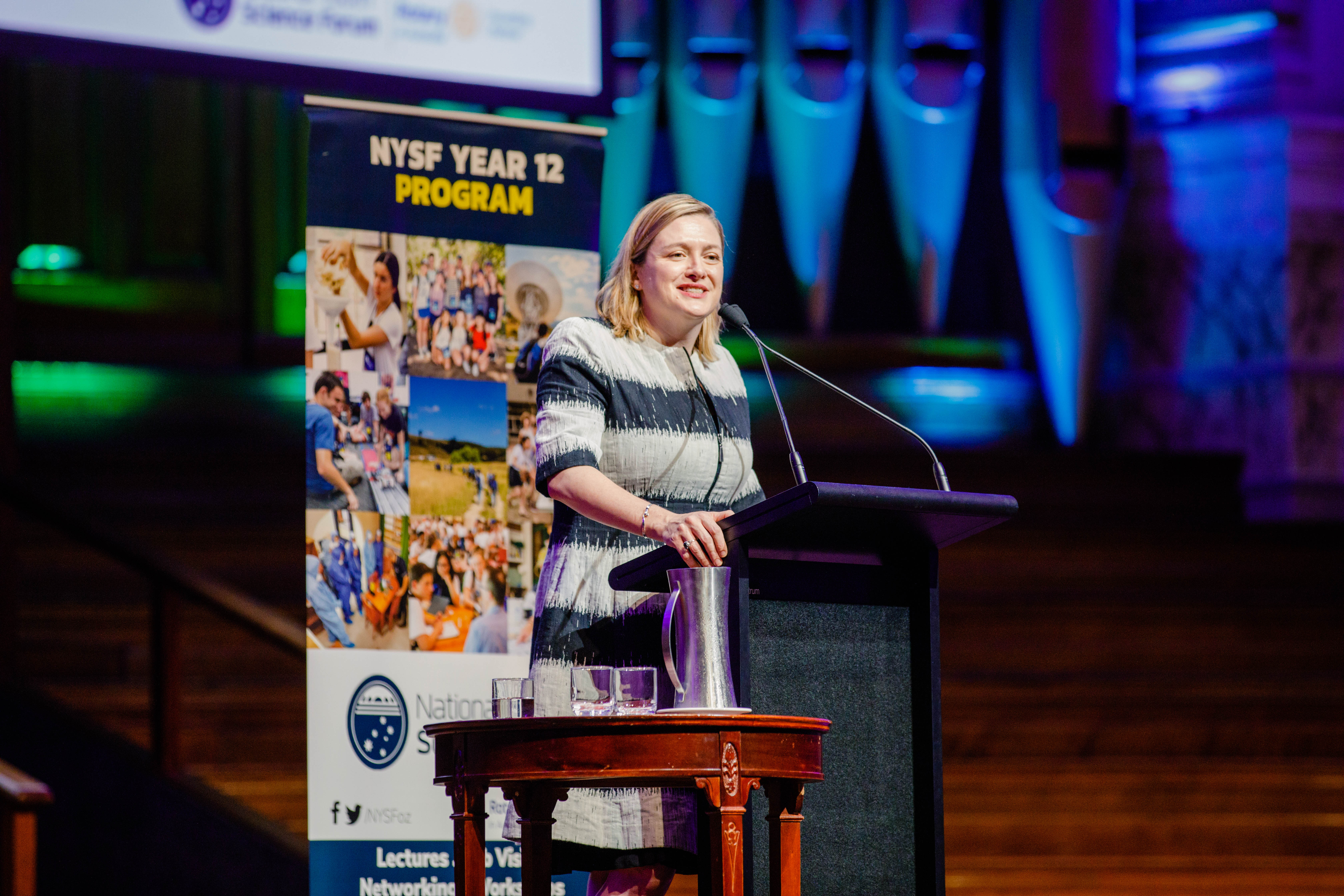 Unfortunately, bushfires in the region and the resulting hazardous smoke forced the premature end and evacuation of Session A, and a complete cancellation of Session C and the NSTSS in Canberra. The safety and wellbeing of our participants, volunteers and staff is the number one priority at the NYSF. Thus, as difficult as these cancellations were, excellent deployment of our risk and emergency management plans by NYSF Staff and Volunteers ensured all students were returned safely to their homes.
I thank our Board members for their guidance during this difficult period. I applaud the efforts of the NYSF Corporate Team, Student Staff, Rotarians in navigating these challenges so well under extremely stressful circumstances. I also want to thank the ANU, Burgmann College, our STEM visit providers and speakers who supported us during this time and were very understanding and adaptive as plans changed at very short notice due to the environmental conditions. I also want to thank NYSF Partner organisations, Rotary Clubs, parents and participants for their tremendous support and understanding as we mitigated the crisis. We are still tending to a range of matters as a result of the events in January and I can't thank everyone enough for their patience as we try to offer the best solutions for everyone involved.
I'd like to thank the 67 Student Staff Leaders, led by three highly capable Chiefs of Staff Eliza McGovern, Rebecca Hermanus and Bailey Chappel who all completed our Student Staff Leadership Training earlier in the year. I would like to acknowledge the resilience and grit these young leaders displayed throughout evacuations and as the programs were cancelled. It was bitterly disappointing for them all but in true NYSF spirit they pulled together and helped support everyone to do what was required to ensure everyone was safe.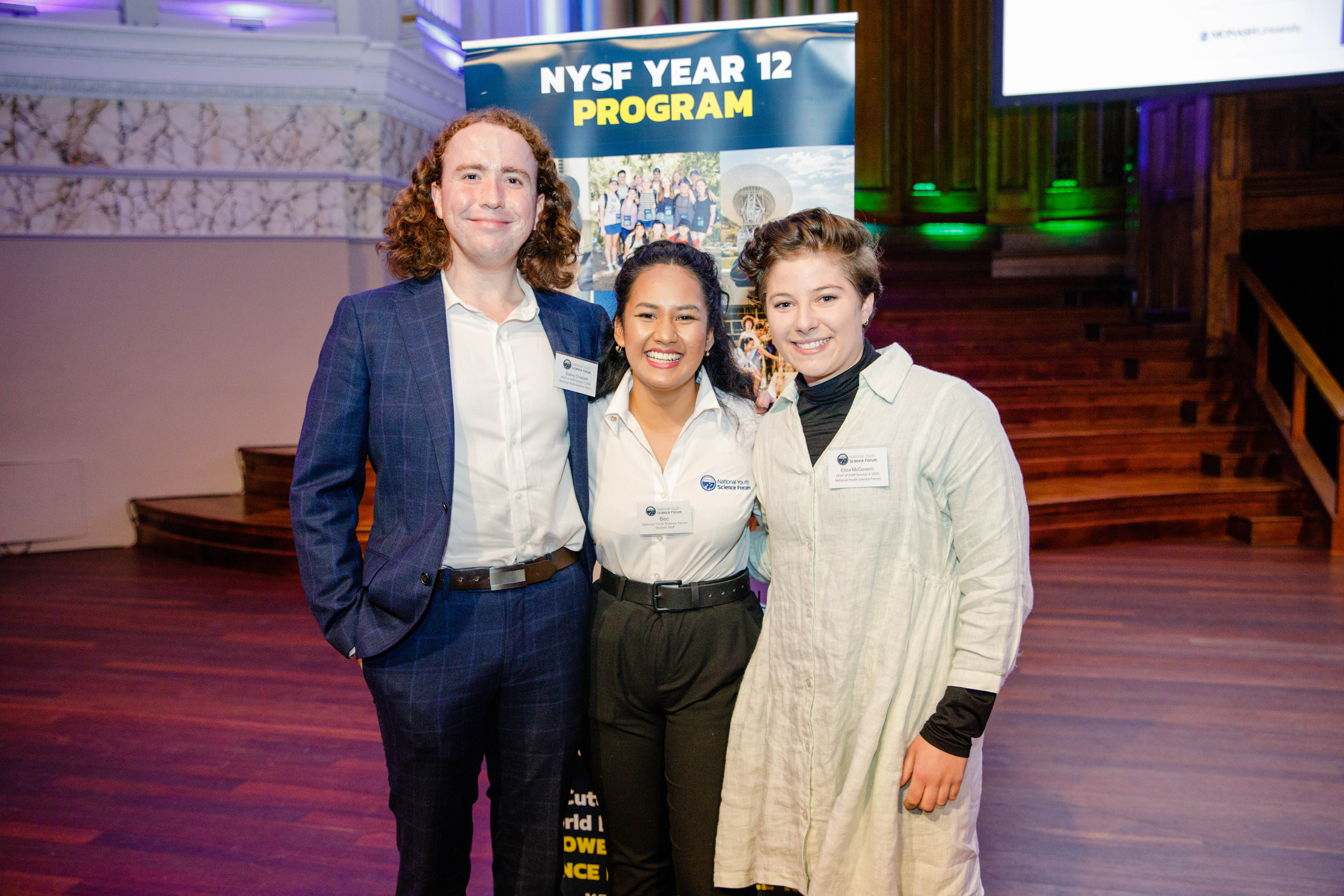 Next, I would like to thank our amazing Rotary volunteers for providing pastoral care to participants. Please see the articles on these tremendous people here. Again, their additional help this year in keeping people calm and supporting staff as plans changed was deeply appreciated.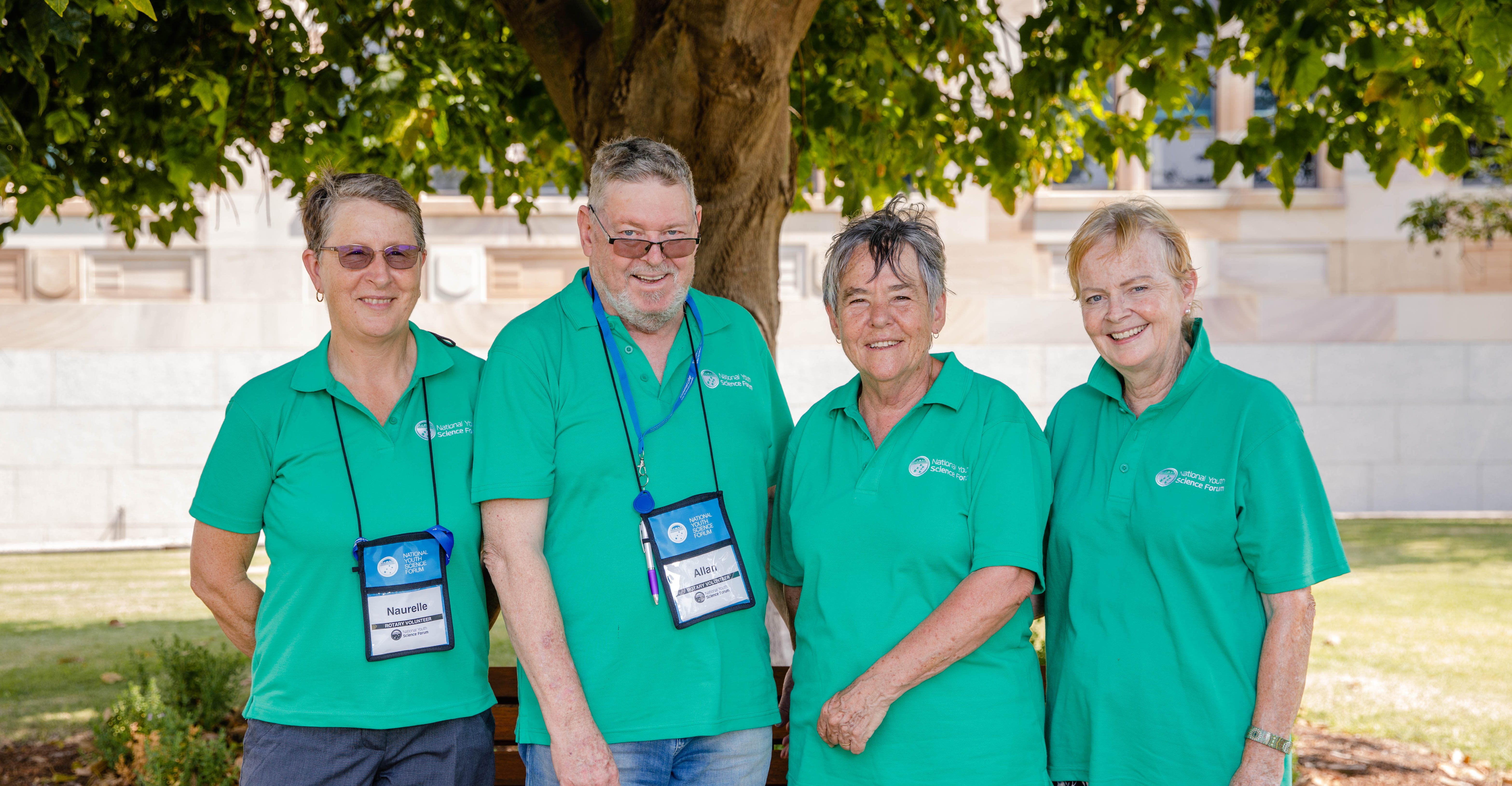 I also want to acknowledge our Communications Interns Max and Madeline for the great content they created during Session B to showcase the program, you will see those articles presented in this newsletter – they were a wonderful team!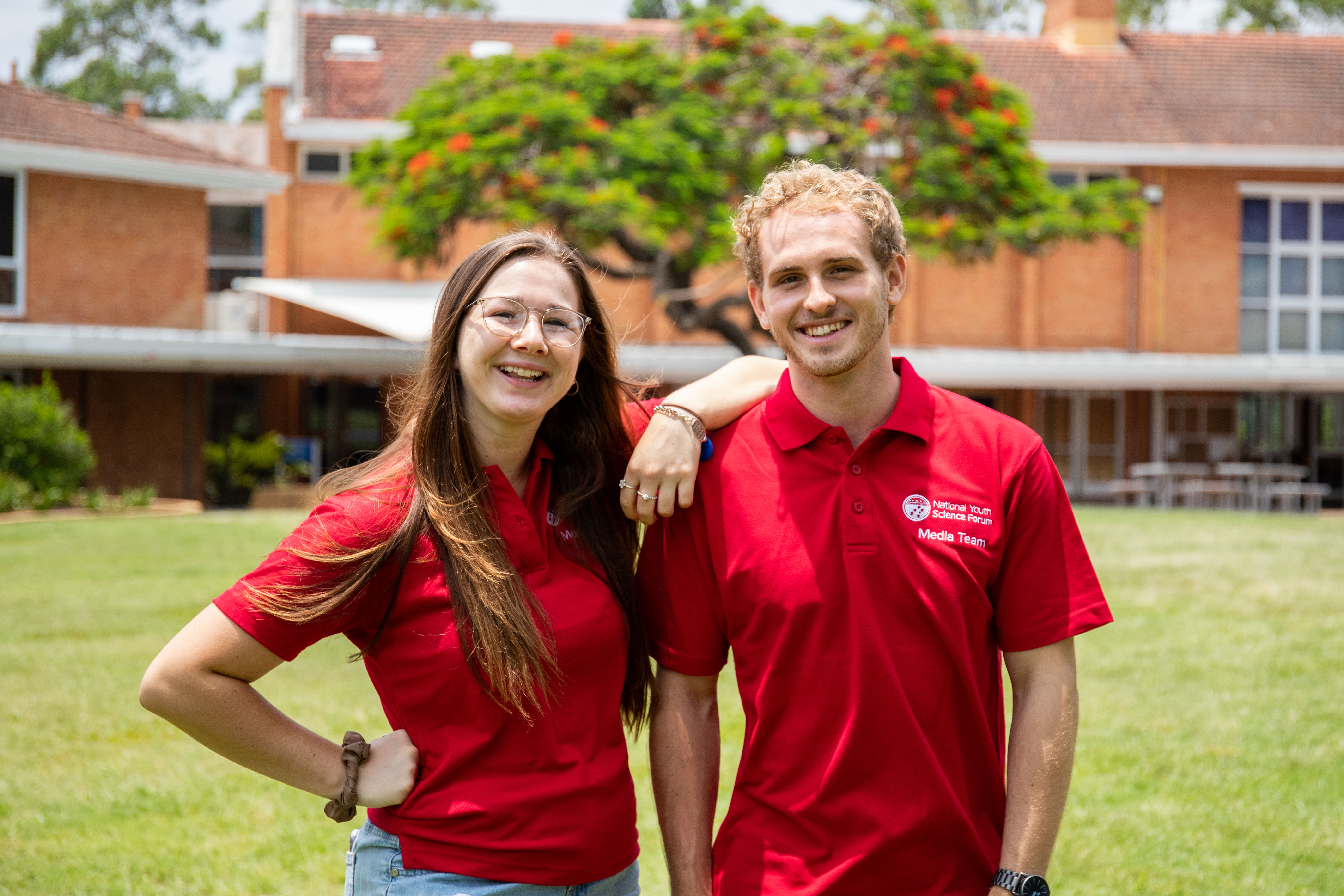 I would like to thank The Australian National University and Burgmann College for hosting us in Canberra, and The University of Queensland and Emmanuel College for hosting us in Brisbane. A particular thanks to all the STEM professionals who opened the doors of their labs and work sites to our participants, volunteering not just their time but also passion. To all the scientists, researchers, entrepreneurs and NYSF alumni who addressed the students, delivering lectures, workshops and talks, we thank you. In particular thank our keynote speakers who were set to deliver inspiring talks at our Session A and C Science Dinner, Dr Emma Tucker and Professor John Shine, and to Professor Tanya Monro FAA FTSE FOSA FAIP GAICD for her inspiring keynote at the Session B Science Dinner.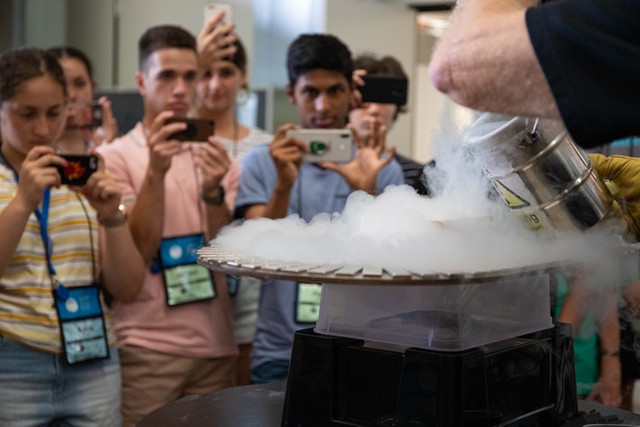 Delivery of these programs would not be possible without the financial and logistical support of our NYSF Partners, in particular our Major Partner, Lockheed Martin Australia. Thanks also to funding by the National Innovation Science Agenda, Toyota through the Toyota Community Trust, Bayer and the SA Department for Education, an outstanding 58 Equity Scholarships were awarded to students around Australia. I want to offer special thanks to Rotary Clubs around Australia for again financially supporting a number of young people to attend the program, many of whom could not attend without this help. I would also like to thank all of our partners and their representatives for their contributions as well as their attendance and involvement in each of the NYSF Partners' Day events in Brisbane – participants reported that Partners Day and the speed meet is crucial in helping them decide on future study and career options.
---
Year 11 students can apply now for the NYSF 2021 Year 12 Program here before June 14.