Today is World Intellectual Property Day and the theme for 2018 is 'Powering change: Women in innovation and creativity.'
World Intellectual Property Day is held annually on April 26 to highlight the role intellectual property (IP) rights play in encouraging innovation and creativity, in the form of patents, trademarks, industrial designs and copyright.
This year's World Intellectual Property Day campaign provides an opportunity to highlight how the IP system can support innovative and creative women and celebrate the ingenuity of women drivers of change in our world.
Director General of IP Australia (a National Youth Science Forum (NYSF) partner), Patricia Kelly, says we need to be aware of the importance of IP and know how to protect it.
"IP is important as it is often a brand's most valuable asset and if left unprotected, then others can potentially use any ideas, designs, logos or any IP right they please. To understand the importance of IP, you must first understand the different types of IP and the advantages of each one. Patents protect inventions, design registration protects their look. A registered trade mark protects brand names, logos, original sounds and scents, and even aspects of packaging. As your business grows, so too will the importance of these intangible assets," Ms Kelly says.
"Even though protecting your IP can at times seem complex, it's important to remember that IP Australia is here to help, and that IP is an asset which, if properly protected, can enhance your financial success. In many cases, IP is a vital element of a company's strategy."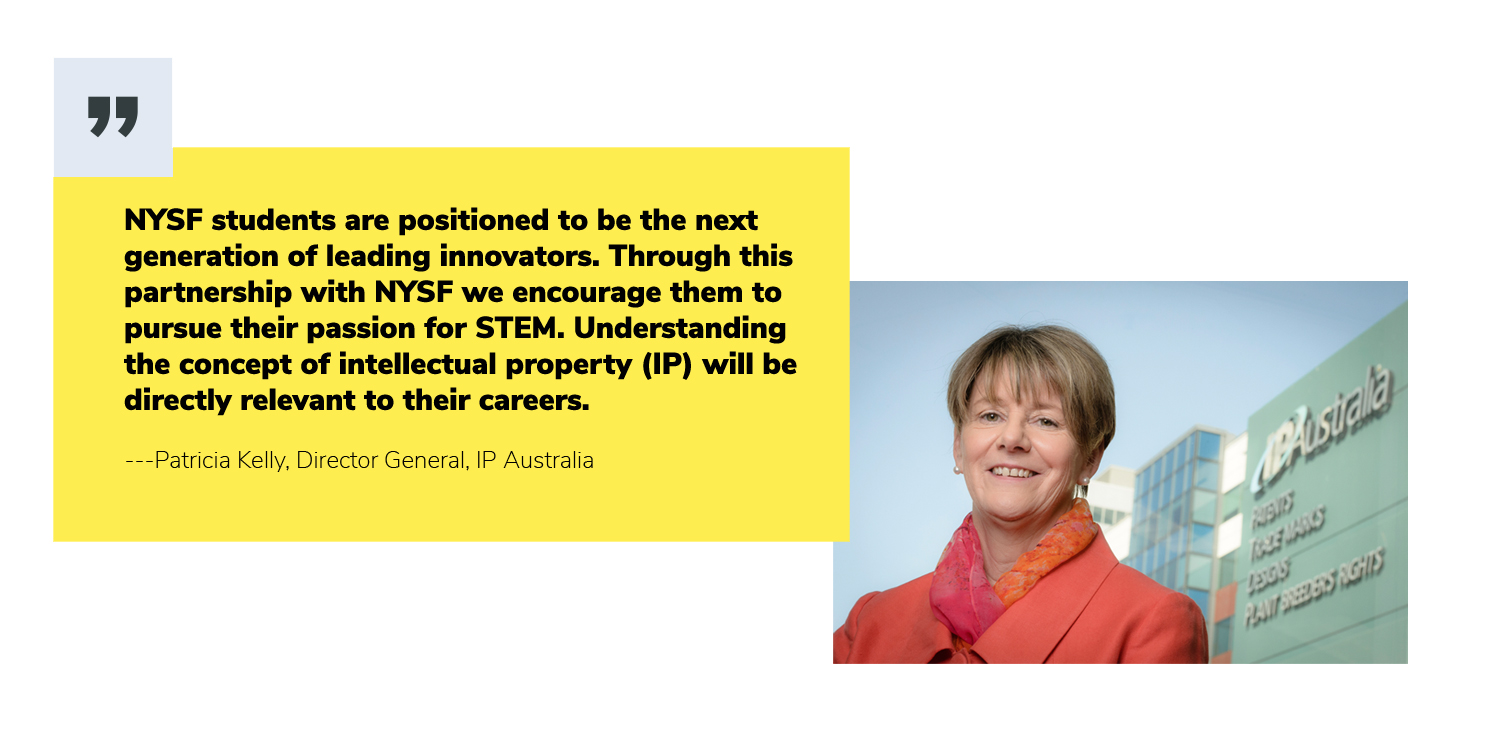 Patricia said there are many creative and innovative women in Australia who are helping to shape our common future.
"Dr Evans Galea is a great example of a woman powering change. Her PhD in molecular biology from UNSW led her into biomedical research where she has led programs in the US and Australia for over 15 years. She has published leading journals, served on the executive of professional societies and won several awards internationally. Her research primarily focuses on Friedreich ataxia, an inherited disease that causes progressive damage to the nervous system. She develops cell and gene therapies and identifies therapeutic targets for this disease."
"Dr Evans-Galea is strongly committed to empowering early-mid career researchers. She also mentors students, fellows and faculty, developing mentoring programs in the US and Australia. She is an internationally recognised advocate for women in STEMM (science, technology, engineering, mathematics and medicine). Her commitment to empowering women led to her co-founding and leading Women in STEMM Australia, which acts as the expert advisory group for Science in Australia Gender Equity (SAGE). She is also an Ambassador for the Scienceworks Museum and is on the Victorian Honour Roll of Women."
"Dr Evans-Galea is one of a range of inspiring women powering change for women in STEM."
The NYSF has several of its own alumni who are courageous creators and innovators such as 1990 Alumna Professor Tanya Monro (also on the NYSF board) for her work in photonics; 2009 alumnus, Nathan Adler founder of Surf Sense; and 2018 Alumna, 17 year old Macinley Butson, who was named NSW Young Australian of the Year for her invention that protects women from radiation during breast cancer treatment.

Professor Tanya Monro Nathan Adler Mackinley Butson
Macinley understands the necessity of protecting your IP and the prominent role women play in innovation and creativity.
"I think it's important to protect IP because everything is so accessible nowadays. The Internet is an endless source of information, with it becoming easier to copy or recreate. So now more than ever it is important to protect your property, and know your rights when it comes to Intellectual Property," Macinley says
Women are very important in facilitating change. We are able to think differently and outside of the box when it comes to big problems, especially in male dominated fields. We have a determination to see things through, and this can be a valuable asset in the world. I still think it is important to have a balance, with diversity, as this is how the best solutions are discovered. Together."
According to Dr Kelly, the talent of our inventors means that Australia has a bright future ahead.
"In regards to the future, Australia is in good hands. An example of this is thirteen year-olds Alice Wilson, Susannah Lutze and Mikayla Lee, who are all in year 8 at Camberwell Girls Grammar School, developing a simple device that straps to the throat of a tennis racquet that could resolve the constant question that bedevils amateur players everywhere: 'What's the score?"
"The students, with the guidance of the Girls Invent program and pro bono work from intellectual property specialists at Shelston IP, were able to secure IP protection for the invention, the Score Buddy, which has a potential global market. It's great to see unique creativity and engagement with IP at such a young age."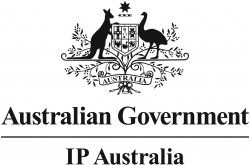 If you would like any additional information on IP visit the IP Australia website.