All the latest news, direct from the University of Melbourne...

COURSE INFORMATION DAYS IN DECEMBER – ON CAMPUS & ONLINE
After you've got your ATAR, come to Course Information Day on Wednesday 14 December 2016 at the Parkville campus to find out what you can study at Melbourne in 2017.
Talk to our friendly staff about your study options in 2017.
Course information sessions will give you all the details about our undergraduate course and pathways to graduate study at Melbourne. You can also find out more about scholarships and our special entry schemes like Access Melbourne.
Tour our beautiful Parkville campus, located right on the fringe of Melbourne's CBD, and take a look at our residential colleges.
Located in a rural area or interstate, or just can't make it to the Parkville campus? Not a problem!
The Online Course Information Day on Thursday 15 December 2016 gives you the chance to learn more about your options, even if you can't come and meet us in person. Log in and chat with our friendly staff, and get personalised advice about the undergraduate courses, pathways to graduate study, scholarships and special entry schemes that are relevant to you.
To learn more and register, visit the Change of Preference website: www.cop.unimelb.edu.au.
NEW SCIENCE GALLERY FOR THE UNIVERSITY
Science Gallery Melbourne will be a bold new addition to the University of Melbourne and the City of Melbourne, exploring the collision of art and science, and playing a vital role in shifting our understanding of science, art and innovation. Part of the acclaimed Science Gallery International network, the Gallery will be a dynamic new model for engaging 15-25 year olds with science. One of only eight nodes worldwide, Science Gallery Melbourne will involve, inspire and transform curious minds through arts and science.
The University of Melbourne is creating what will be Australia's leading innovation precinct. Science Gallery Melbourne will be located in the landmark location, the intersection of Swanston and Grattan Streets, a gateway between the University and the city.
Scheduled to open in 2020, Science Gallery Melbourne will:
Attract over 250,000 visitors per annum
Impact the careers and pathways for 15-25 year olds in arts and science
Draw on the excellence embedded in the University of Melbourne and its inspiring program of teaching, research and engagement
Attract a global community of scientists and contemporary artists
MADE POSSIBLE BY MELBOURNE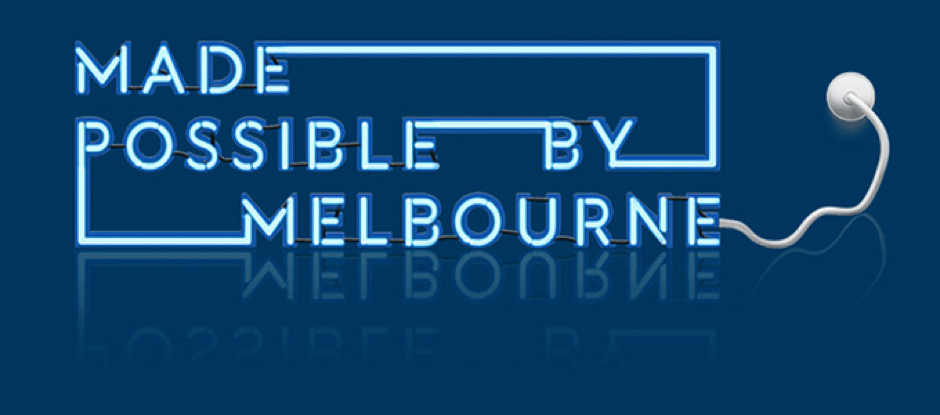 In November, we launched Made Possible by Melbourne, a free exhibition in the Melbourne CBD celebrating world-changing research by the University of Melbourne.
Made Possible by Melbourne highlights several ground-breaking solutions that have been developed to tackle some of the most pertinent global issues. Featured are those such as bio-fortified rice to improve the nutrition and health for many in developing rural communities, flexible solar cells that help ease the transition to green power, and new classroom designs to enhance the achievement of each student's academic potential. And this is just to name a few.
Perhaps closer to home is the use of financial modelling techniques to more effectively combat obesity, by analysing related decision processes. Such research highlights, more than anything else, the sheer possibility of how creativity can stretch the bounds of academic application.
And it's all been made possible by the University of Melbourne.
Check out the video highlights of the exhibition here!
Food That Doesn't Waste Water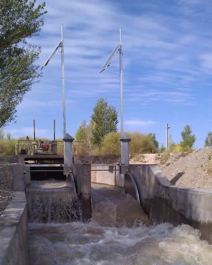 Water is life, the world's most precious resource. Yet across rural Australia, irrigation systems covering an estimated 2.5 million hectares of land are in desperate need of modernisation. In the United States, the figure is 10 times as high. Traditionally it takes around two and a half tonnes of water to grow 1kg of corn. However, in-ground sensors and automated watering systems developed by the University of Melbourne are helping farmers produce more crops using just half the water.
Now ground-breaking technologies developed over 15 years of collaboration between the University of Melbourne and Melbourne-based company Rubicon to automate irrigation networks are meeting the challenge of growing more food sustainably across an ever-hungrier world – and saving precious water.
Experience the Made Possible by Melbourne exhibit for this project here.
Find out more about this amazing project here!
Robots with a Human Touch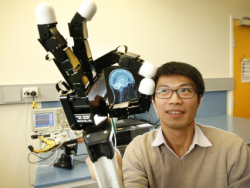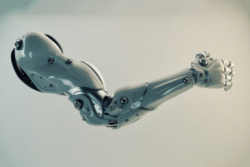 Restoring movement and the sensations of everyday life
Anyone who has lost the use of an arm through amputation, stroke or paralysis, has had not just movement and control, but also those vital, tangible human sensations stolen away.
Prosthetic limbs, once awkward, uncomfortable and limited in function, have come a long way, particularly with the advent of 3D printing. They can easily be custom fitted and even purpose built for various sports, as the recent Rio Paralympics have shown. Many of the most expensive models can be programmed to perform a remarkably wide range of movements. But none have been able to restore the sense of touch.
Yet some dare to dream. And turn dream into reality. Researchers from th
e University of Melbourne, in collaboration with the University of Wollongong and St Vincent's Hospital's Aikenhead Centre for Medical Discovery, are developing a robotic arm that could help return not only full movement but, one day, sensation.
Explore the Made Possible by Melbourne experience for this project here.
Learn more about this incredible research here.