VTAC APPLICATIONS NOW OPEN
The VTAC timely course application period is now open for Year 12 students who are thinking of applying for a Tertiary Education place in 2018, closing on Friday September 28, 2017.
The University of Melbourne offers through its Melbourne Model, the opportunity to create your own study path in over 41 different areas of Science through our Bachelor of Science and Bachelor of Biomedical Science degrees like in areas such as Biology, Chemistry, Animal Health and Disease Management, Physics and Physiology.
Learn more about how our Melbourne Model will immerse you in a different way of thinking here!
CAUGHT! THE CELL BEHIND A LUNG CANCER
For four years straight, medical researcher Clare Weeden would go on alert whenever lung surgery was underway anywhere across Melbourne. No matter the time, she would have to be ready in her lab to receive samples of fresh tissue as part of a project to isolate and research the stem cells that repair our lungs as they constantly breathe in contaminants from air pollution to cigarette smoke.
Basal stem cells are very quick at repairing DNA damage caused by inhaled chemicals such as those from cigarette smoke, but they are prone to making mistakes. It means that the more repair work they have to do, the greater the chance of a cancer-causing mutation.
"It isn't definitive but the evidence is that lung basal stem cells are the likely cells of origin." Claire says.

Find out more about this amazing research here!
CLIMATE CHANGE IN THE AGE OF TRUMP
Just as it seemed the world was starting to make serious efforts towards halting climate change, the United States – a country always considered essential to an effective international response – has elected a leader openly hostile towards climate science and climate action and who is already acting on that hostility.
What does the election of President Trump mean for worldwide attempts to limit warming to well below two degrees Celsius? Where can we find hope? What can Australians, particularly the intelligentsia, learn from his election and the local and international responses to his efforts to unravel US action on climate change? How can and should we respond?
Join us at Melbourne for this free lecture as part of the University's lecture series 'The Wednesday Lectures 2017: The Intelligentsia in The Age of Trump' on Wednesday 30 August in our Public Lecture Theatre, Old Arts Building in Parkville.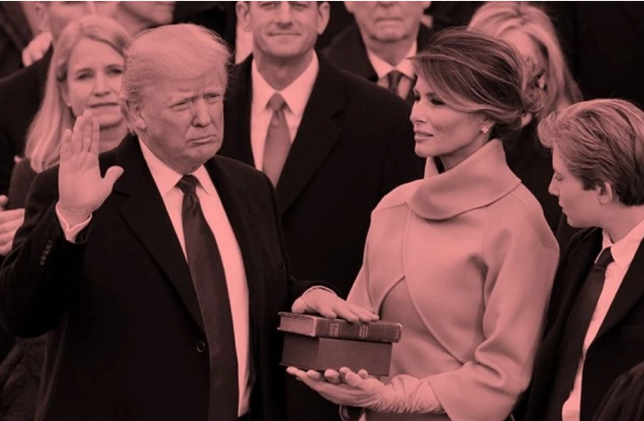 Book your spot at our lecture series here!
BRUSH YOUR TEETH… IT COULD SAVE YOUR LIFE
Next time you're racing out of the house without cleaning your teeth, think again. Neglecting your pearly whites can lead to a lot more than the odd filling.
It's the simplest of actions, but brushing your teeth properly with a good fluoride toothpaste that produces plenty of white froth could save your life. Gum disease is extremely common. One in three adults and more than 50 per cent of Australians over the age of 65 have moderate to severe periodontitis, which is caused by an imbalance of bacteria in the mouth.
Led by University of Melbourne researchers, a global network of experts is working to improve the situation and potentially improve the health of millions of people.
"A lot of people just think they clean their teeth," Professor Reynolds says. "But you actually have to clean the gum margin - it's absolutely critical - and in between your teeth. Periodontitis starts in the gaps in between your teeth and around the gum. People are so focussed on tooth decay that they scrub the biting surfaces, which does nothing for periodontal disease.
"You should not only do your gums, in soft circular motions, you should clean the … top layer of your tongue as far back as you can go with the tooth brush and the tooth paste. Scrub it, froth it up. Because it's that froth, the suds, that gets the biofilm … that harbours the bacteria."
Read more about this announcement here!