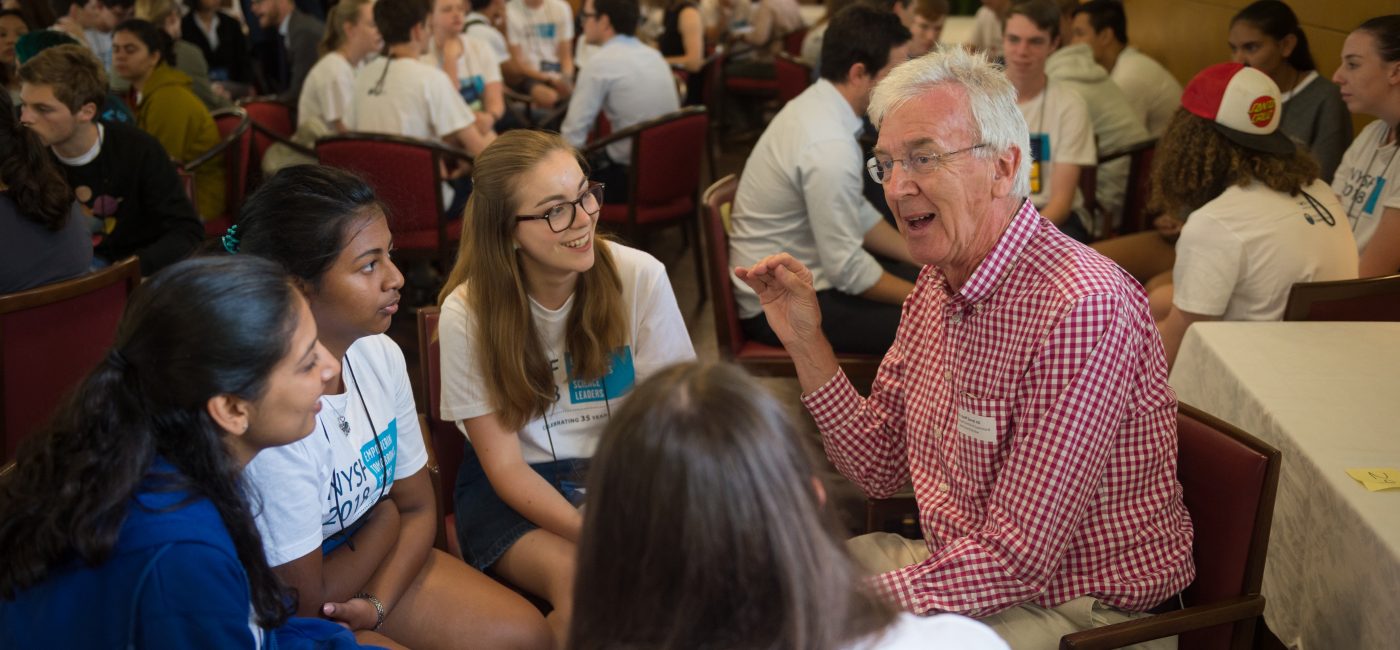 Each January, The National Youth Science Forum (NYSF) bring nearly 600 Year 12 students together for three, 10-day immersive science experiences. One session is held in Brisbane with the other two held in Canberra, each hosting just under 200 students. Students visit research labs and industry sites, hear from inspiring scientists and participate in skill development workshops.
Our program could not happen without the help of amazing volunteers from around Australia. We are currently looking for volunteers to share their professional STEM experiences with students during each of the three sessions held in January. A key part of the Year 12 Program is exposing students to the range of STEM career paths. by providing opportunities for students to connect with STEM professionals and researchers in an informal "Speed-Meet" event.
Speed-Meet a STEM Professional
Did you study a Science, Technology, Engineering or Maths, (STEM) degree and are using those skills in the workplace? Are you working in a different area, or applying your studies in an unusual or non-traditional way? Whether you work in research, a science related field, or are using your skills in a completely different area - we are inviting you to talk to students about your career pathway.
Held during our Partners' Day events, this informal conversation is an opportunity to talk to students about your STEM career, with time for 7-8 conversations, lasting 5 minutes each. The small group discussions between students and professionals give students the chance to ask about study, fields of research, current roles in the STEM industry, how you got where you are today, and where you're heading. The "Speed-Meet" runs for a total of 1 hour and 15 with several breaks across the session for everyone can catch their breath and have a cup of tea. There is no need to prepare anything in advance for this session.
Dates and Times:
Session A (Canberra) – Thursday 9 Jan 2020, 10.30am – 11.45am
Session B (Brisbane) – Thursday 16 Jan 2020, 10.30am – 11.45am
Session C (Canberra) – Thursday 23 Jan 2020, 10.30am – 11.45am
If you are an NYSF alumni and would like to give back to the program, click on the appropriate session above and register to volunteer.