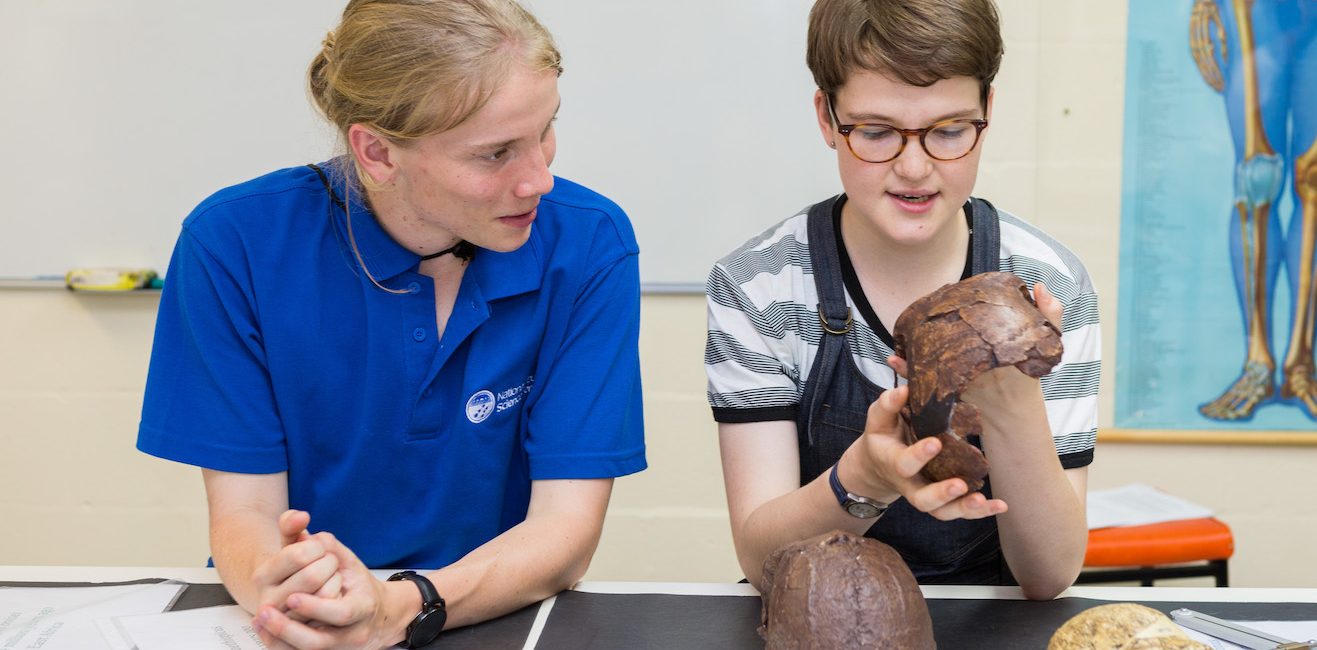 2017 is set to be a big year for the NYSF with the launch of a new pilot program, NYSF STEM Explorer. The program is a collaborative initiative between the South Australian Department of Education and Child Development (DECD) and the NYSF, with additional seed funding provided by the Commonwealth Department of Industry, Innovation and Science.
The Adelaide based program, running from 17-21 July 2017, is targeting science engagement for school students in years 7 and 8, with spaces for 120 students from across South Australia. In line with the vision of NYSF, the program aims to inspire young people to value science, technology, engineering and maths (STEM) and its importance in our communities. Planning is well underway for this exciting new program with visits to leading research facilities and industry sites.
Are you an NYSF Alumni looking for a professional development opportunity? Would you be interested to take on a role to help to facilitate the program? Have you missed the NYSF and want an opportunity to re-engage?
Calling all NYSF Alumni
Following a similar model to that of the NYSF Year 12 Program, STEM Explorer will be staffed by NYSF alumni volunteers, and applications are now open. We are looking for one STEM Explorer Coordinator to act as a "Chief of Staff" (must be over 21) as well as several Youth Advisors (must be over 18) to supervise events and student participation in the program. You can read more about the positions and their selection criteria through the links below.
Apply here to be a Youth Advisor for the 2017 STEM Explorer program
https://www.nysf.edu.au/volunteer/stem-explorer-volunteering-opportunity/
Apply here to be the STEM Explorer Coordinator for the 2017 STEM Explorer Program
https://www.nysf.edu.au/volunteer/stem-explorer-volunteering-opportunity-2/
Applications close midnight Sunday 21 May 2017.