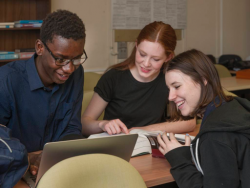 Careers in Cloud Computing
Date - Thursday 31 August 2017
Time - 2.45 – 4.30pm
Location - The Playhouse, Women's College, University of Queensland, St Lucia
Hear an address by Teresa Carlson, Vice President of Amazon Web Services,on the future of technology and the many high-demand careers now available in cloud computing. If you are interested in attending, see your school Guidance Counsellor/Officer. RSVP through your school to school.liaison@uq.edu.au by Friday 25 August 2017.

QLD Science Contest
Registrations close 9 October.
The 64th Queensland Science Contest is a great opportunity for students from Prep to Year 12 to have their scientific work judged and receive over $12,000 in awards and prizes. Registrations for student entries will be open until 9 October. Judging is on Saturday 14th October.
The University of Queensland supports the prestigious "Young Scientist of the Year" Award. For information, contact: staq@staq.qld.edu.au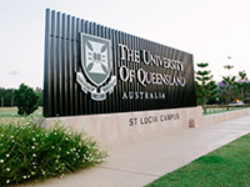 UQ St Lucia campus tours
Tours are a great way to become familiar with the campus. If you take your tour between 6 March – 30 October 2017 you can go into the draw to win a GoPro HERO5 Black, a Red Balloon Voucher and a UQ shirt, with a total value of $800. To book a guided tour, visit UQ's Future Students website.
Scholarships
Looking for Scholarships for 2018? Check out the range of scholarships at UQ. Visit https://scholarships.uq.edu.au/.