Careers that Started in Science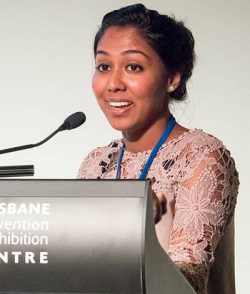 Ann Damien, Bachelor of Biotechnology
"I first became interested in science when I attended the National Youth Science Forum while I was in high school. That was the first time I really saw people who were genuinely excited about science! I was hooked.
UQ's international ranking and reputation for world-acclaimed researchers in life sciences along with excellent campus facilities placed UQ at the top of my preference list.
I now work as a New Technology Associate in the Asia-Pacific New Technologies Team (ANTT) at Cook Medical.
Biotech is an amazing field to be a part of, because the opportunities for new technologies and development are almost unlimited."
Read more at career-profiles.science.uq.edu.au/ann-damien
New Program Offerings in 2017
Biomedical Science
The University of Queensland is introducing some exciting changes to its biomedical science offerings in 2017, giving greater flexibility and more choice than ever.
In addition to our flagship three-year Bachelor of Science program (majoring in Biomedical Science), UQ will offer several new ways to study biomedical science next year.
These include:
UQ will offer the three-year Bachelor of Biomedical Science and the four-year Bachelor of Advanced Science (Honours) majoring in Biomedical Science.
while an honours research year was embedded in the advanced science program, honours was available as an additional year of studying following graduation for the Bachelor of Biomedical Science and Bachelor of Science programs.
a new dual program combination, the Bachelor of Biomedical Science/Bachelor of Science, will enable students to obtain a core background in a range of scientific disciplines and expand their scientific knowledge.
For more information about application procedures visit the future students website.
Equine and Wildlife Science - now available online
The University of Queensland has introduced an online study option for the Bachelor of Equine Science and Bachelor of Wildlife Science, so students can study wherever they are and at their own pace. There's never been a better opportunity to access some of Australia's top equine and wildlife specialists who will help them to realise their career ambitions.
The online program will assist students to develop advanced scientific and theoretical knowledge, while an intensive residential school at UQ's Gatton campus will enhance practical skills in animal handling with access to the best specialist equine, wildlife and veterinary facilities in the southern hemisphere. It's not too late to make dreams a realityand it has never been easier.
Apply to QTAC now for study in 2017: Bachelor of Equine Science – QTAC Code 787109, Bachelor of Wildlife Science – QTAC Code 787209.
For further information on these programs visit the future students website or contact enquire@science.uq.edu.au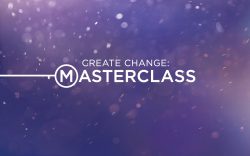 UQ Create Change Masterclasses
UQ is now offering a series of online learning opportunities: Create Change Masterclasses.
These engaging and interactive classes complement the Federal Government National Innovation and Science Agenda, which highlights the need for new ideas in innovation, and new sources of growth to deliver the next age of economic prosperity for Australia.
The first three classes in the series each take around an hour to complete: