UNSW Science Open Day: Learn, Explore, Discover - Saturday 5 September 2015
If you have a curious mind, want to learn from world-renowned researchers and need a degree that is relevant to current issues, look no further than Science at UNSW.
UNSW offers a wide range of undergraduate science degrees including flexible programs that allow students to explore the breadth of science before selecting a major, and also structured programs tailored to the needs and ambitions of students, and to the knowledge and skills sought by employers.
At the UNSW Open Day, experience a flight simulator, explore your inner CSI, discover new materials and polymers, ace your HSC Maths paper by discovering the various tips and tricks from our Maths experts and don't forget to check out our solar telescopes – find Science on the Uni Mall and Scientia Advisory Centre [G19].
For further information visit: www.futurestudents.unsw.edu.au/openday/Science.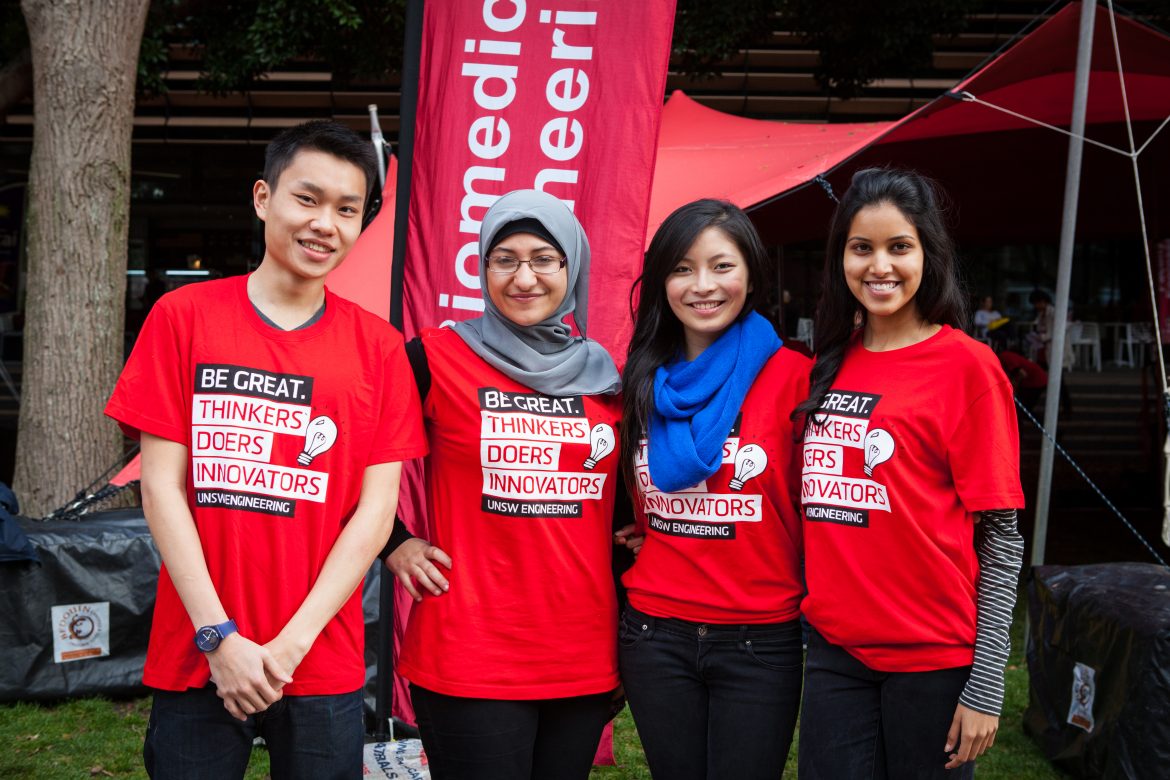 Bragg Student Science Prize
UNSW is again running the 2015 UNSW Bragg Student Prize for Science Writing competition.
The Bragg Prize is an annual award celebrating the best non-fiction science essay written for a general audience. For the first time this year the prize is expanding to include a special category for student.
To enter, write 800 words or less about your chosen mind-blowing experiment and discuss what impact it has – or could have – on society.
The competition closes 7 September 2015. The winner will receive a $500 voucher. Every entry receives a free copy of The Best Australian Science Writing 2015 for their school.
For further information visit http://www.refractionmedia.com.au/braggstudentscienceprize/.
FutureLearn
UNSW has become the newest member of the Asia-Pacific region for FutureLearn's and are one of five new global partners of the leading massive open online courses (MOOC) social learning platform.
FutureLearn joins Coursera and OpenLearning as the University's MOOC partners.
UNSW's first FutureLearn course, Maths for Humans: Linear, Quadratic and Inverse Relations, is available now for registration to commence in October 2015.
It is led by Associate Professor Norman Wildberger and Dr Daniel Mansfield of the UNSW School of Mathematics and Statistics.
To enroll in the course visit, https://www.futurelearn.com/courses/maths-linear-quadratic
News from UNSW Engineering
Australia defeats Germany in RoboCup world soccer
http://engineering.unsw.edu.au/emag/news/australia-defeats-germany-robocup-world-soccer
Focus on your engineering future at UNSW Open Day
When:
5 September 2015 - 9:00am to 4:00pm
Venue:
UNSW Kensington Campus
Open Day is your chance to see UNSW Engineering up-close and personal. Chat face-to-face with our academics and our current students - have all your questions answered. Find the right information to help you choose your ideal degree from faculties and schools; learn more about life as a student at UNSW - including admission, accommodation, student services and more.
UNSW Engineering is the largest and highest ranking engineering faculty in Australia, offering internationally transferable degrees across nine schools.
All of our engineering degree programs incorporate a strong emphasis on design and problem solving and our degrees provide a solid foundation for students to launch into a vast number and diverse range of careers. Engineers work in space technology, transport, health, renewable energy, sustainable mining and food technology to name just a few.
We educate engineers who become leaders in their fields both here and internationally and improve the world in which we live.
http://www.futurestudents.unsw.edu.au/open-day
Apply for a UNSW Engineering Rural Scholarship
UNSW Engineering, Australia's leading Engineering faculty, offers a wide range of scholarships including rural scholarships.
Rural students frequently have a strong interest in engineering areas but are not able to study close to their home as rural universities generally do not provide engineering education. The UNSW Engineering Rural Scholarships Program is designed to assist students living in rural and isolated areas to study at the leading Engineering Faculty in Australia.
Applications close 30 September 2015
For more information and to apply visit unsw.to/EngRuralScholarships2016