We're opening access to the NYSF archives for National Science Week, and showcasing five of our favourite NYSF Connect webinars from the past few years.
Check out some fascinating discussions on careers in the space industry, neuroscience,First Nations science, meteorology, engineering, and much, much more! Featuring eleven incredible STEM experts across a wide range of fields, there's sure to be something of interest to everyone in this treasure trove of STEM sessions.
Space jobs: not just for rocket scientists! - Watch on YouTube
In this session, a panel of experts from a range of different areas of the space industry come together to chat about the huge variety of career pathways available in the field, and how space jobs are for everyone! Featuring Aude Vignelles, Chief Technology Officer of the Australian Space Agency; Martin James, Ground Systems Lead for Lockheed Martin Space; and Andrea Boyd, Deputy Lead of Astronaut Operations, European Space Agency, the panel highlights how medicine, satellite technology, cybersecurity, engineering, law, food technology, psychology, even arts and design all have important roles in space!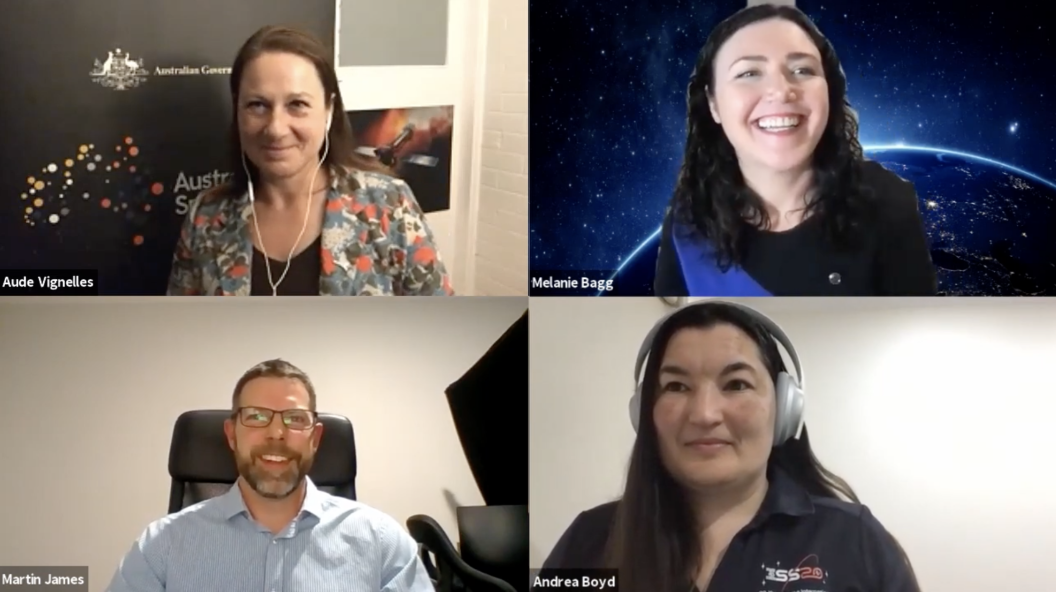 Unlocking the mysteries of the brain with neuroscience
Featuring Dr Dhanisha Jhaveri, Senior Research Fellow at the Mater Research Institute, University of Queensland and faculty member of the Queensland Brain Institute, and Dr Gail Alvares, Senior Research Fellow at the Telethon Kids Institute in WA, this session takes a deep dive into what neuroscience is all about - how the structures of the brain and its cells relate to function, advances in the field, and how some incredible researchers are working to understand autism and stress-induced mental health issues such as depression and anxiety, and to improve the lives of people who deal with them.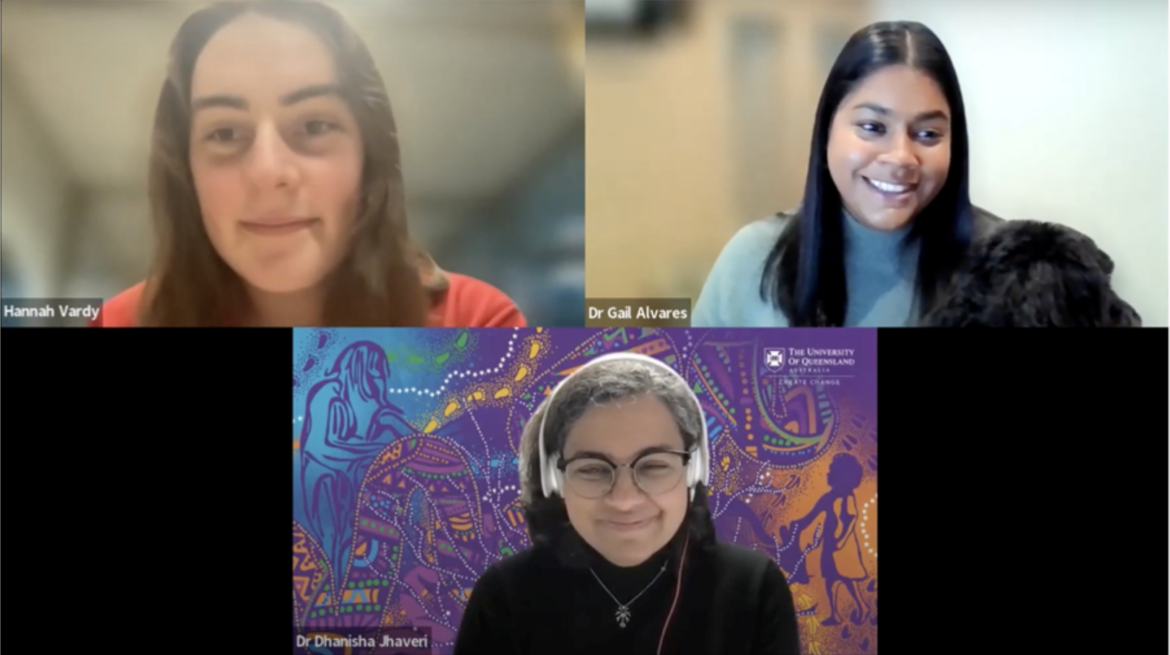 "Do what you love, and love what you do!" is the counsel from everyone's favourite morning weather presenter, Nate Byrne. And his passion and enthusiasm make it obvious that he is doing just that! In these episodes, Nate shares with us what inspires him, how he has shaped his extraordinary life and career, talks science communication and meteorology, and gives advice for approaching life and decision-making.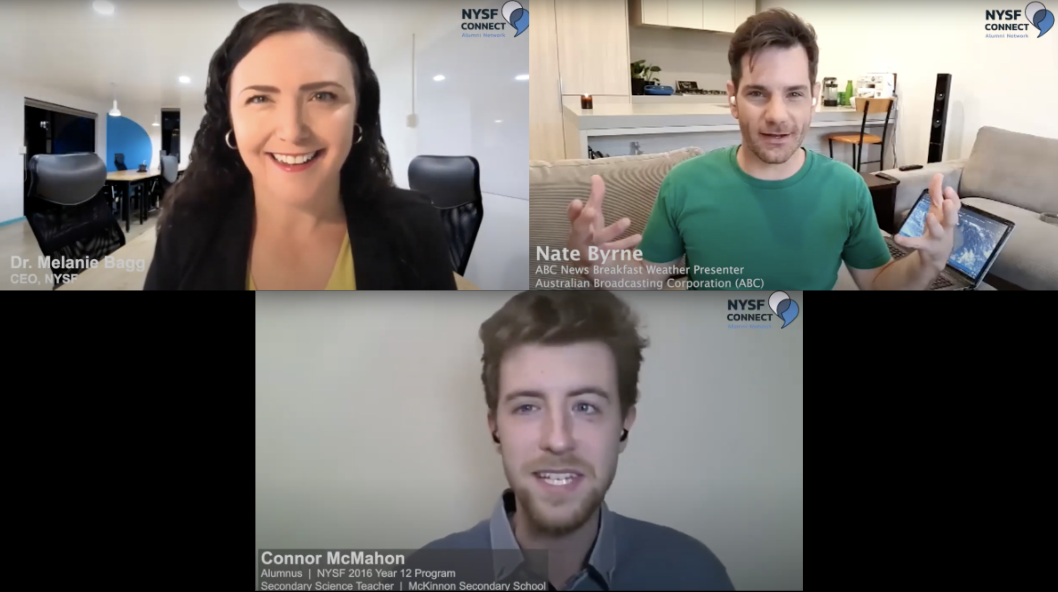 Australia has a continuous scientific tradition older and more enduring than any other on Earth, with a depth of knowledge and sophistication that has been passed down through generations and refined. In this discussion, Mibu Fischer, a Marine Ethnoecologist with CSIRO, and Associate Professor Bradley Moggridge, of the University of Canberra Centre for Applied Water Science, speak with 2015 NYSF alumnus Benjamin Millar about how Indigenous science and knowledge is being used and incorporated into the Western scientific tradition, and how they are working to continue caring for Australia's land and waters via STEM.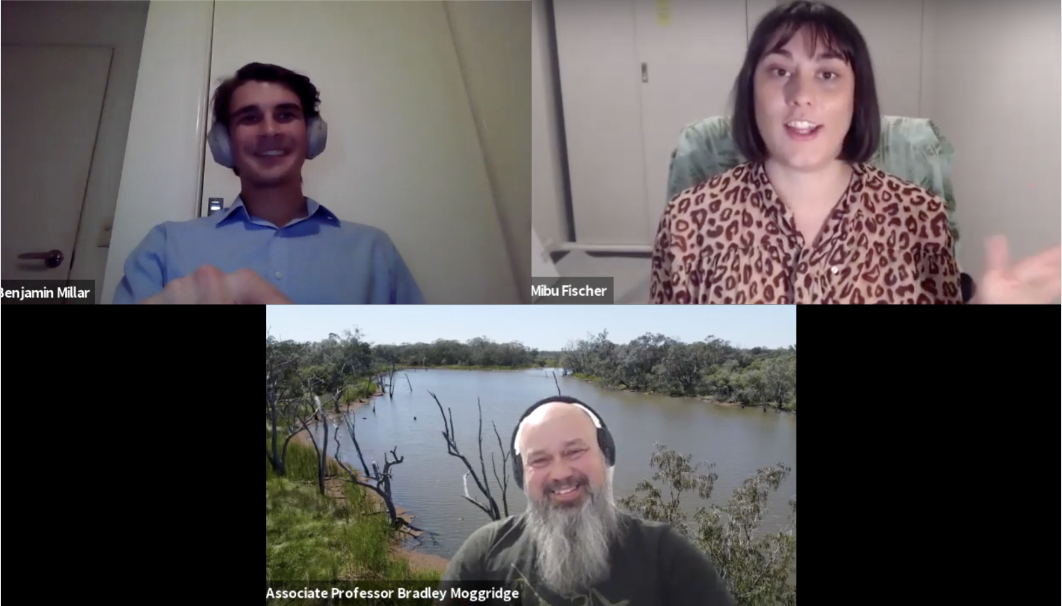 Engineering covers a vast array of applications and is always in high demand as a skill… but many people aren't quite sure exactly what the E in STEM is all about! This webinar goes over some basic questions about what engineering is and what engineers do, as well as a whole heap of awesome insights into what it's like working in engineering from our amazing panellists! Featuring Keren Reynolds, Integrated Systems & Additive Manufacturing Lead, of Lockheed Martin Australia's STELaRLab; Elanor Kloester, Project Manager – R&D Governance, of CSL; and Tayesha Papa, Engineer – Projects, Systems and Coordination, of BAE Systems Australia, through our NYSF partner organisation Naval Shipbuilding College.