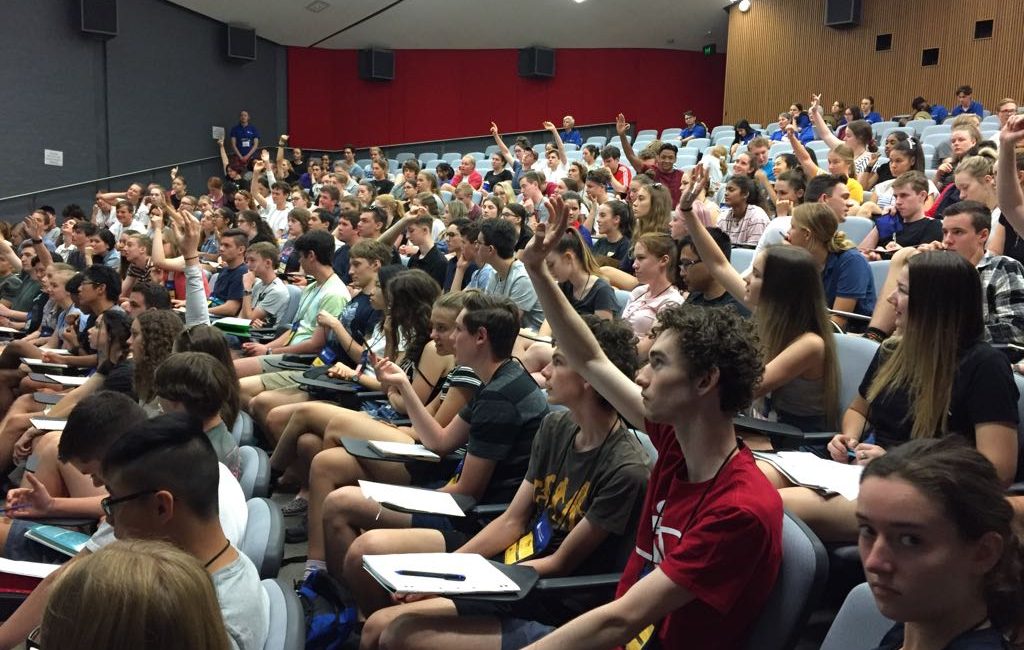 The floor was "on fire" as students debated their own logic and reasoning
What is critical thinking? Where do we use critical thinking in our lives? How can we improve our ways of thinking to make better decisions? – These are the questions that NYSF2018 students were thinking about during a critical thinking workshop run in collaboration with Siân Keys, NYSF Senior Programs Officer, and Dr Will Grant, lecturer and researcher at The Australian National Centre for the Public Awareness of Science.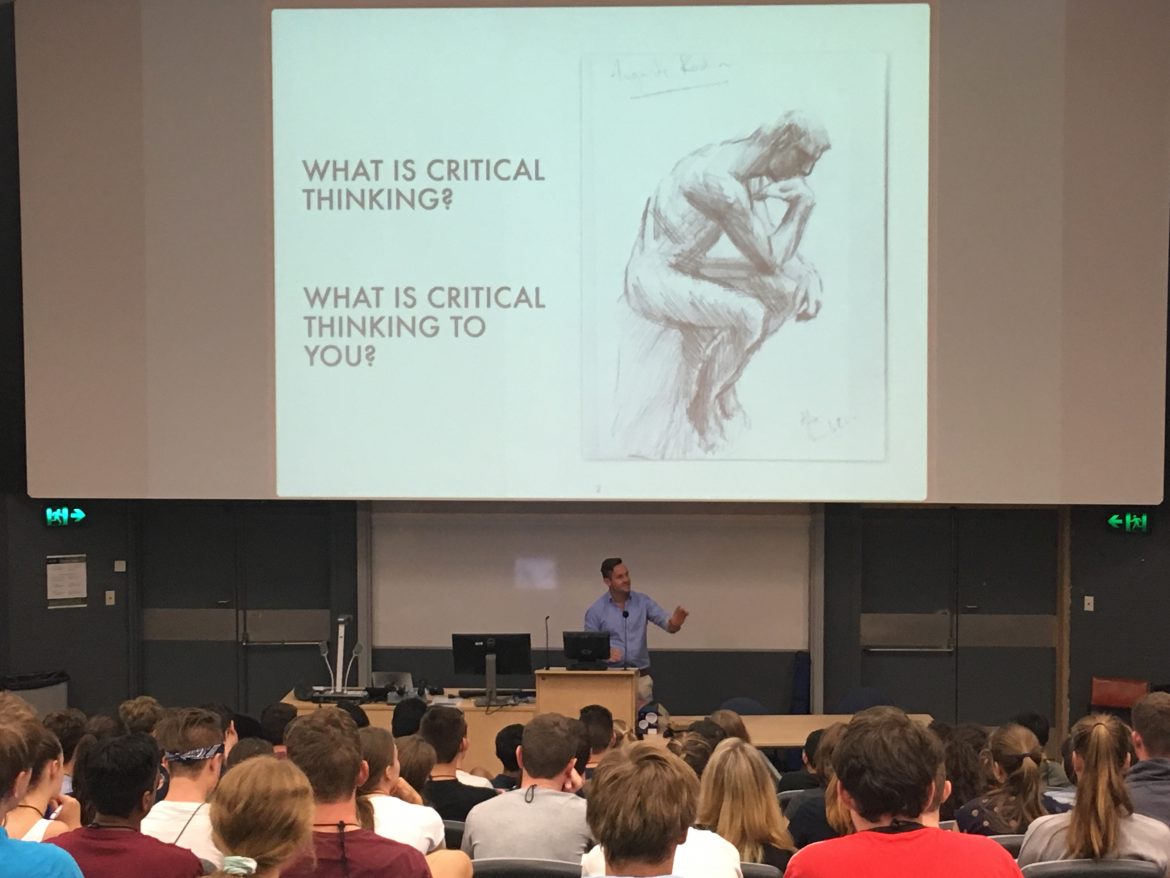 The session began by breaking down experiments into independent, dependent and controlled variables and using creative thinking.
When the Fenner Group was thrown with the words "butterfly", "apple", and "spoon" they developed an experiment to test how much pureed apple butterflies eat from a spoon: dependent variable – amount of pureed apple, independent variable – species of butterfly.
Critical and analytical thinking skills used to evaluate and design an experiment are translatable skills that students will be able to carry with them into other aspects of their lives.
Dr Grant introduced the students to Nobel Laureate Daniel Kahneman's idea of two systems of thinking:
System 1 Thinking  - "going with your gut" snap-decision making
vs.
System 2 Thinking - when we slow down to process information before making a decision or coming to a conclusion.
Dr Grant guided students through multiple activities to practice System 2 Thinking skills, and encouraged them to always remember six important questions:
Should I?
Is it relevant?
Is the information trustworthy?
Is the source credible?
Do I have sufficient information?
Is it logical?
The floor was "on fire" as students debated their own logic and reasoning as they were asked to break down example arguments and put these questions into practice.
It was an incredibly entertaining session, and it's clear that the students will be questioning the information that they are given more thoroughly as there is always more than one way to look at things.
Catriona Nguyen-Robertson, Communications Intern, NYSF Alumna 2011