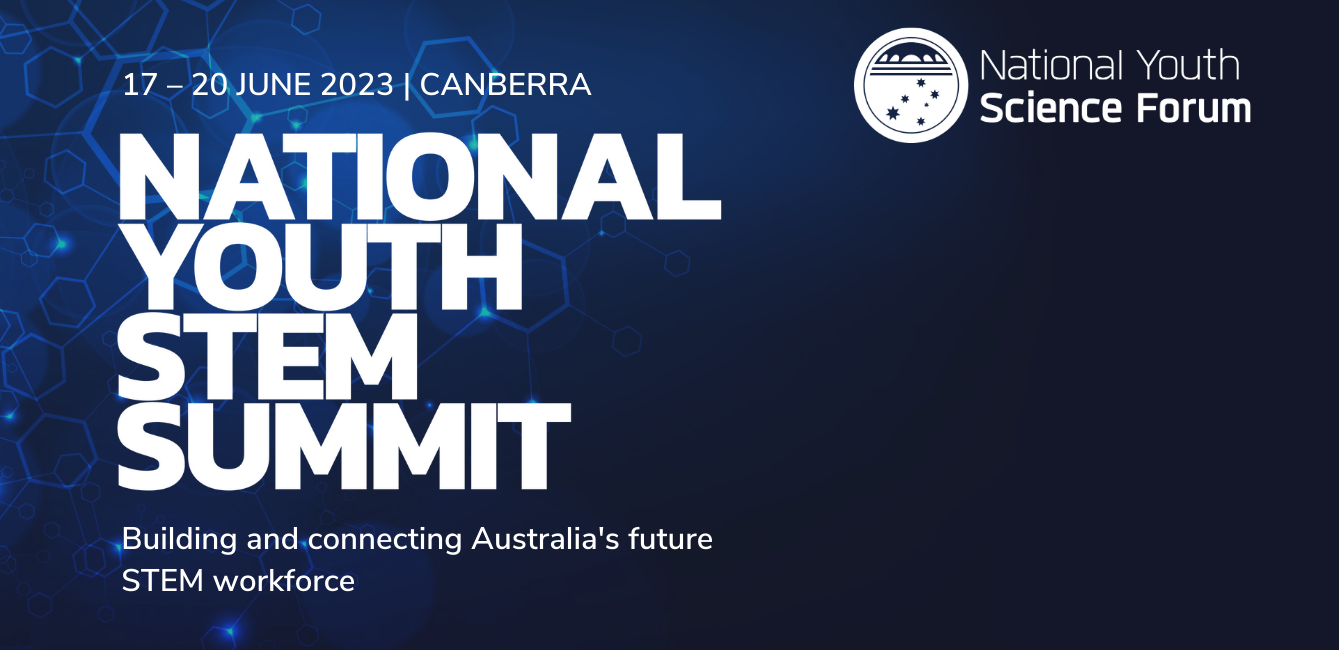 The NYSF is thrilled to deliver our inaugural National Youth STEM Summit for 18-25 year olds from around Australia. A not-for-profit charity, the NYSF has 40 years of experience in connecting young Australians with science and technology study and careers.
The STEM Summit is for young Australians after they have left school, have started their first degree or training, and before they become more senior in a science and technology career. The STEM Summit features an array of guest speakers, peer and sector networking opportunities, a career and study expo, and discussions on the latest developments in STEM. Held in Canberra between 17-20 June, the STEM Summit will offer behind-the-scenes access to cutting-edge STEM facilities at the ANU, a night at Questacon, and a visit to the Australian Academy of Science. Their newly acquired skills will be put into practice at an exclusive networking function at the Australian Parliament House with Australia's key decision-makers.
Speaker Highlights:
Prof Tanya Monro AC FAA FTSE FOSA FAIP GAICD, Australia's Chief Defence Scientist (DSTG)
Dr Cathy Foley AO PSM FAA FTSE, Australia's Chief Scientist (DISR)
Robert Sewell, Chief Information Officer (NBN)
Dr Brad Tucker, Astrophysicist (ANU)
Prof Elanor Huntington FTSE, Executive Director (CSIRO)
Enrico Palermo, Head (Australian Space Agency)
Full list of speakers here.
By providing an inclusive platform that amplifies the voices and needs of young Australian STEM talent at a national level, the NYSF National Youth STEM Summit fosters innovation, retains talent, and builds Australia's future STEM workforce.
The Hon Dr Anne Aly MP, Minister for Youth said, "I'm looking forward to meeting the talented young STEM Summit delegates, learning from their experiences and hearing their ideas for the future of STEM."
"We believe that the NYSF National Youth STEM Summit will serve as a defining moment in the development of each delegate, offering them a unique chance to connect with their peers, the who's who of science and technology nationally and to explore numerous career opportunities within the STEM fields," said Dr Melanie Bagg, CEO of the NYSF.
The STEM Summit is sponsored by key STEM organisations:
Department of Defence
Department of Industry, Science and Resources
Australian Space Agency
IP Australia
CEA Technologies Pty Ltd
Pawsey Supercomputing Resources Centre
Australian Signals Directorate
Australian National University
Lockheed Martin Australia
NYSF more broadly is supported by the Australian Government, our Major Partner, Lockheed Martin Australia, our host universities, The Australian National University (ANU) and The University of Queensland (UQ), and a range of other partners.
Media opportunities are available at the STEM Summit with in-person events in Canberra between 17 – 20 June. We can arrange interviews with our CEO, delegates, and speakers.
Media Contacts: catherine[at]nysf.edu.au 0491 044 104 | melanie.bagg[at]nysf.edu.au 0439 037 773