Thank you for joining us for what has been an amazing year of thought-provoking, horizon-expanding and awe-inspiring NYSF Connect webinars!
Throughout 2022 the NYSF hosted eight webinars that have taken us on an incredible journey through various realms of STEM and beyond. Here's a reminder of the topics we explored this year: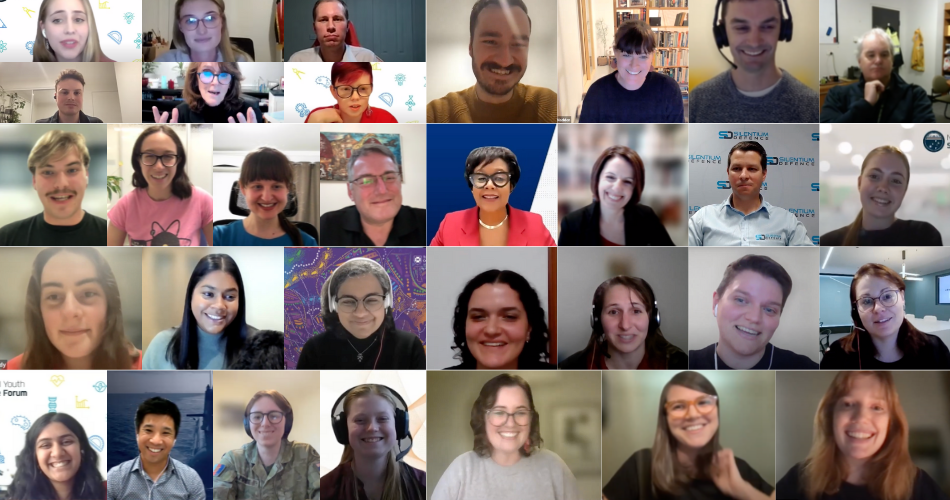 If you missed a session that you were super keen on – no stress! All the recordings are now available on the NYSF Connect YouTube playlist.
As a passionate STEM organisation, we love numbers and statistics, so we just had to share some with you here as well! Across the entirety of the 2022 NYSF Connect webinar series:
24 STEM professionals joined us for the panel discussions
1,035 people viewed the sessions, including both live attendees and YouTube views
4.45 / 5 was the average rating provided by survey respondents
And that officially wraps up the NYSF Connect webinar series for 2022!
We're sure that no matter what your interests are in STEM, there has been something for everyone in this year's webinar series. We hope that you have learned heaps, expanded your horizons, and been inspired by our amazing speakers whom we thank for sharing their time and talent.
Stay on the lookout for announcements about more NYSF Connect webinars in 2023 – we'll be continuing the series, but hosting fewer webinars next year as we begin to shift our focus back towards in-person events in 2023.
Keep an eye on your emails and the NYSF social media channels to keep up to date with all the NYSF alumni events coming up in 2023 – there are some exciting plans in the works!
See you again in 2023!
Team NYSF