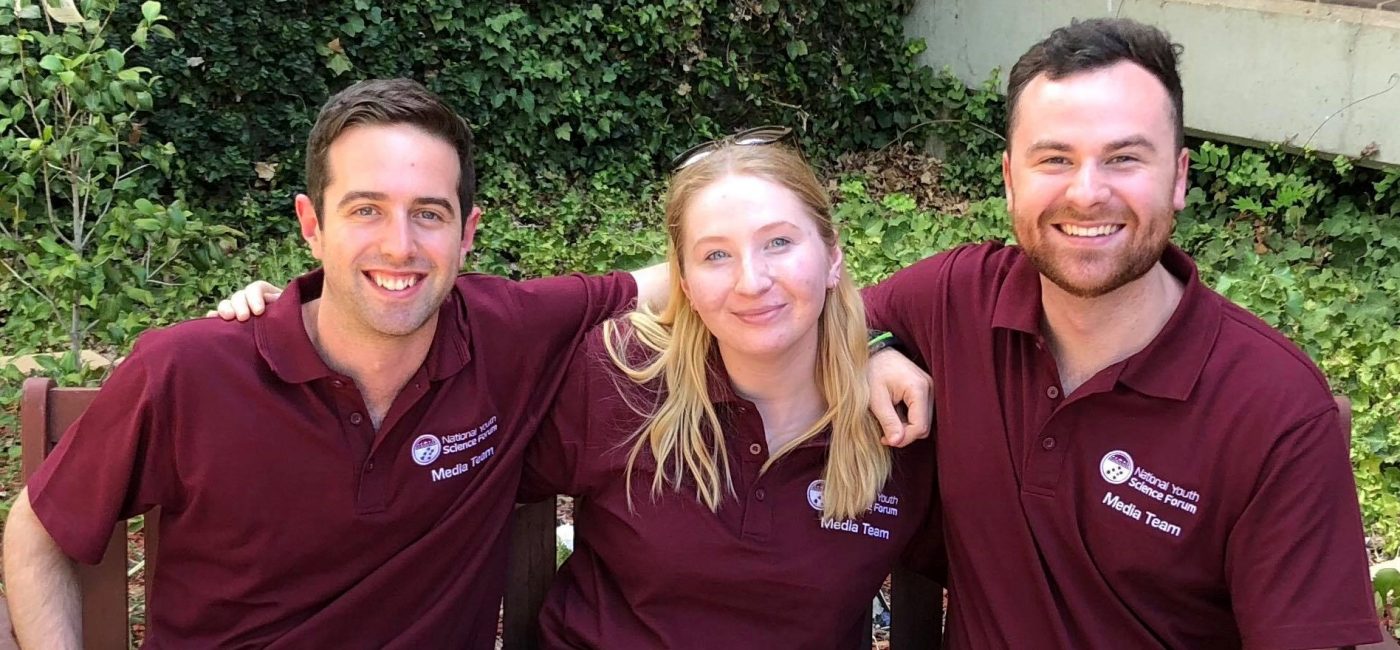 As Session C kicks off in Canberra, let's meet our Media Interns for the next two weeks!
Tait Bonito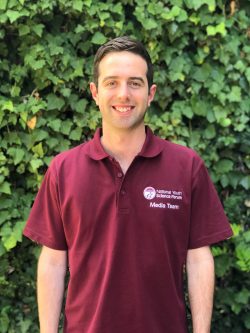 Howdy, Tait Bonito here, joining the Media Teamn at NYSF 2019 Session C from Melbourne. I'm an alumnus of NYSF 2013 Session C and was in the physics group Einstein. Being part of this group at the NYSF consolidated my passion for physics and was key to me undertaking studies in physics at the University of Melbourne.
I have since completed a Bachelor of Science majoring in mathematical physics but am now looking to move into the field of Science Education and Science Communication. I have a strong passion for educating and inspiring the next generation of scientists and engineers and can't wait to showcase the exciting activities the NYSF offers!
My greatest NYSF memories are all the friendships and connections that I made on session and talking to a biophysicist at Mount Stromlo observatory.
A fun fact about myself is that I was originally named Zin Zan but my parents were made to change my name to something 'normal' after my grandmother found out.
Tess Devine-Hercus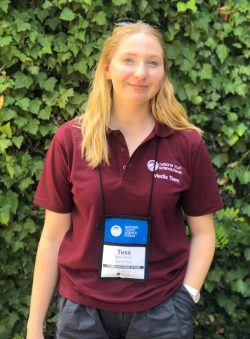 Hi there! My name is Tess and I'm from Melbourne. Currently, I'm studying a Bachelor of Biomedicine at The University of Melbourne, majoring in genetics, which keeps me busy when I'm not working for Sisters In Science, an organisation I co-founded almost two years ago. I love presenting and writing in the science communication space, and am working in social media on the committee for Women in Science and Engineering on campus for 2019.
I'm an alumna of NYSF 2016 Session A, and a member of the Computer Science interest group called Lovelace, named after Ada Lovelace. My favourite memories from session are of the science disco, and a scintillating STEM visit to the Australian Bureau of Statistics. I have an extensive collection of novelty patterned socks (including the pride of my assembly - my NYSF socks), and my favourite dinosaur is the Parasaurolophus.
Aaron Manuell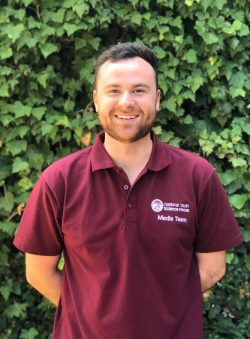 Hello, my name is Aaron and I am the final third of the 2019 Media Interns! I attended NYSF 2013 and have since completed a Bachelor of Science (Advanced) at the University of Adelaide. After taking a year off to travel the world, I have now begun studying Bachelor of Paramedic Science at Flinders University. One of my greatest NYSF memories was visiting the pathology laboratory at Canberra Hospital, and I wholeheartedly believe that this lab visit sparked my passion for medical science!
I believe that science communication is one of the most important aspects of modern research, as it can help form partnerships between those within the scientific community, and others who the research will eventually benefit. In 2017, I was lucky enough to travel throughout Europe and Egypt, where I was able to achieve my childhood dream of riding a camel in front of the pyramids!