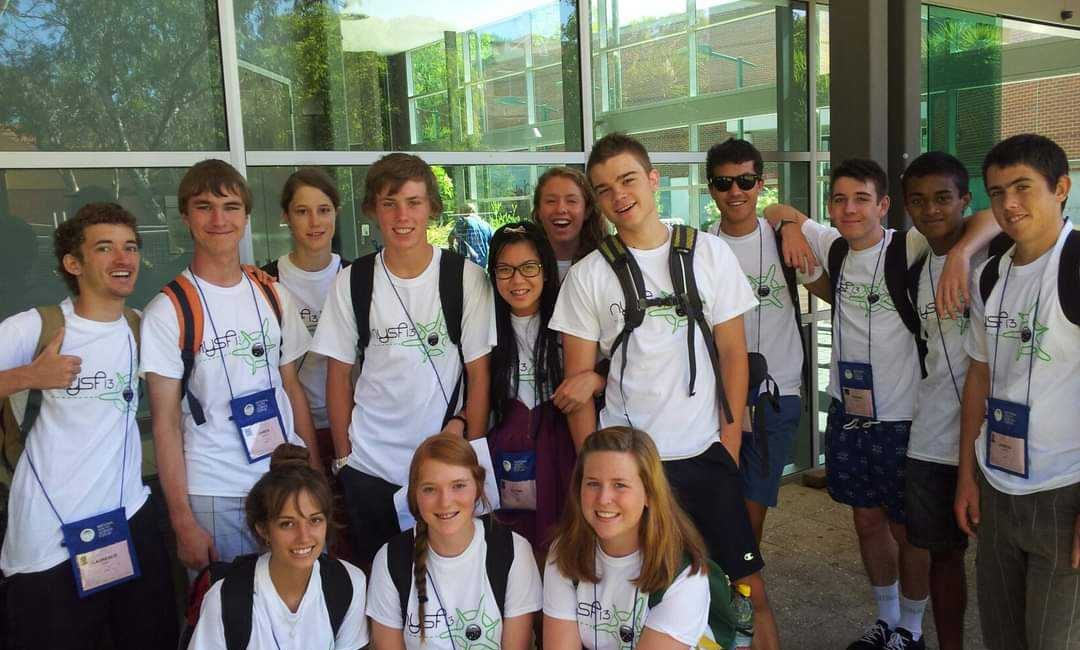 2013 NYSF alum Jactina Cleary was recently announced as one of 2021 Fresh Scientists!
We thought this was the perfect opportunity to interview Jacinta about her incredible work since the NYSF Year 12 Program (she's pictured in the image above, in the front on the right). She's been helping people with facial nerve paralysis blink again.
Fresh Science aims to empower up-and-coming STEM researchers to engage with the community, media, government, and industry. The program was born 23 years ago and since then has given more than 500 early career researchers the tools to build their profile and amplify their research findings in the media.
If you're early in your research career, keep an eye out for next year's applications. In the meantime, read the stories of the 2020 cohort of Fresh Scientists to see what they're looking for in a Fresh Scientist.
Can you tell us about your work with SydneyBIONICS or the research that got you nominated as a 2021 Fresh Scientist?
I am working in the SydneyBIONICS lab at the University of Sydney on a project called BLINC – the aptly named acronym for the "Bionic Lid Implant for Natural Closure".
The project is tackling a severe result of facial nerve paralysis, the inability to blink. I think everyone can sympathise with how uncomfortable and debilitating this would be, and how quickly your quality of life would deteriorate.
Without blinking, there is no way to hydrate and protect the eye, and chronic dry eye syndrome can lead to ulcerations of the cornea, and if not correctly managed, can lead to blindness.
It also affects the individual's social interactions, as eye expressions and movement have a significant contribution to non-verbal communication. I am designing an implant which can artificially replicate this behaviour and return natural blink activity to people with this disease.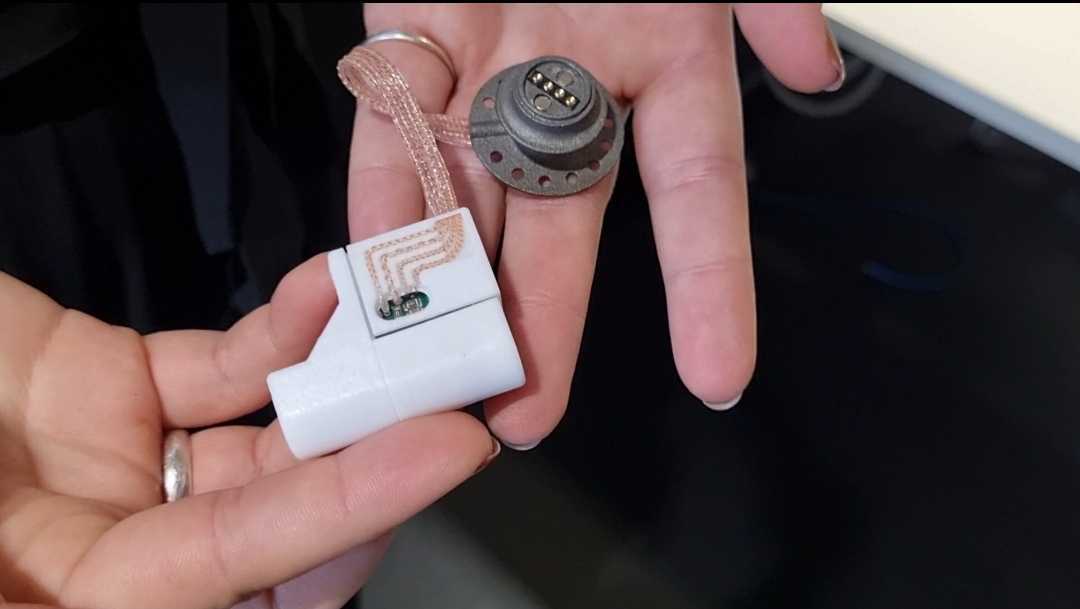 Is there anything on the horizon in your career/research you're looking forward to?
This year has seen a lot of exciting developments. I have finished the design of the device after many iterations, and we have a working prototype.
I am currently working on manufacturing a few complete devices, which we can use for our preclinical study early next year.
This study will be the first time we see the device at work, and hopefully we will get some interesting results, and move one step closer to making this device a reality!
Was there an ah-ha moment where you discovered your love of STEM?
I think I was always interested in STEM – I enjoyed tackling puzzles in maths and learning about how the world works.
But I owe my pursuit of STEM as a career to my mum. When I was in the junior years of high school, she noticed my fascination with STEM, and started enrolling me in science programs and camps.
I ended up becoming heavily involved in a science outreach group called The Young Scientists of Australia after attending one of their camps.
This group encouraged me to apply for NYSF, and then my future was set. I don't know what I'd be doing now if I hadn't been sent to that camp by my mum.
The moment I decided I was interested in Biomedical Engineering and Bionics came later – when I was visiting university open days.
I was touring the Engineering buildings at the University of Sydney and there was a room playing a video showing the story of a young boy with a movement disorder on his journey to get a Deep Brain Stimulation implant.
Within weeks of his surgery, the boy was finally able to move normally again, after years of severe spasms. That was the moment that I wanted to use my interest in STEM to help people suffering from illness and disease.
What's your most memorable moment from the NYSF Year 12 Program?
One activity which stands out to me was when we were tasked with defusing a bomb. We were coming back from a university, and the Staffies started acting strangely and being secretive.
When we arrived, we walked onto a quad, with "bombs" everywhere, and we had to work as teams to deactivate them before they exploded.
Little did we know that they were rigged to set off some kind of fireworks if you failed (safely, of course!), which really startled everyone when the first group made the wrong move.
I think this stuck with me as it represents the best part of NYSF – we were doing things we would normally never be exposed to, with a group of like-minded people, and having so much fun while we did it.
It also helped me realise that being enthusiastically nerdy wasn't a bad thing, and I became more confident in who I was, and what I could become.
What's one thing you wish you'd known before graduating from university?
University is an amazing time to learn new skills and figure out which pathway you want to take in your career.
Internships are invaluable to find out whether that job you've imagined doing once you graduate, is what you want to do, and to see what's out there. However, that self-discovery doesn't need to end when you finish studying.
The workforce is broader than you may expect, and there are opportunities everywhere.
There are many skills you can learn on the job, and if you are enthusiastic and a fast learner, you might end up in a very different place than where you started.
After finishing my engineering degree, I expected to move into industry, as this is the most common pathway.
However, I got a job as a research assistant at the University of Sydney in my final year of study and fell in love with the hands-on approach, collaboration, and independence to try different ideas. I then started my PhD at the beginning of this year, something I did not expect when I graduated from university, and I'm enjoying the academic life.