National Youth Science Forum's (NYSF) student staff leader training partner Outward Bound Australia welcomed the 2017 staffies to their Tharwa training facility south of Canberra in July.
Our trainee staffies were put to the test on their first morning with a giant ladder climb, which is designed to test the resilience and build team work skills to reach certain vantage points. As well as learning more about what is required of them to be a staffie, and what their responsibilities will be in January, the training session offered a supportive environment for moving outside of their comfort zone. Which leads to … the trek experience!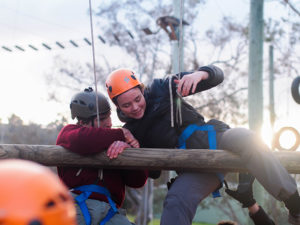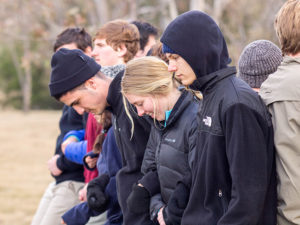 Trekking in Canberra in the winter is certainly an experience. But it helps to form bonds and understanding of different people's contributions to achieve an outcome. They are also given the opportunity to critically reflect on their own performance and the performance of others within a shared leadership approach.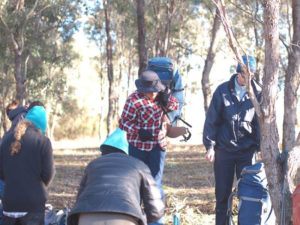 NYSF Chief Executive Officer Dr Damien Pearce said, "This program is unique because the student staff leaders are selected by their peers from the previous January Sessions. This represents the youth stewardship of the NYSF as a contemporary, meaningful, and legitimate development opportunity, by youth for youth."