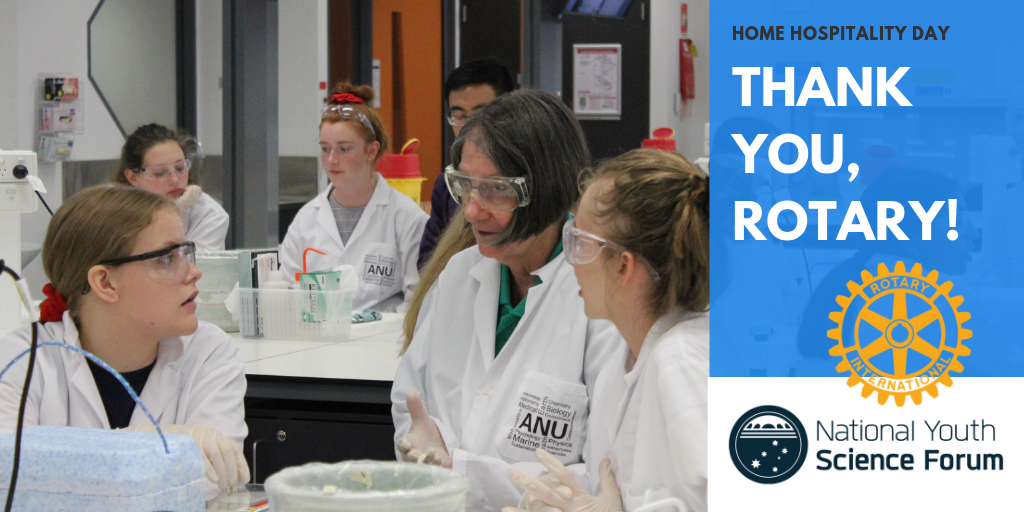 Featured Image: Rotarian Yvonne and two students at a STEM visit to the ANU Biology Teaching and Learning Centre.
After the first whirlwind week of intensity on NYSF 2019 Session C, Sunday is for Home Hospitality, which is an opportunity for some much-needed rest and home-cooked meals from our Rotarian volunteers here in and around the Canberra region. It's crucial in ensuring that our students can make the most out of their two weeks on session (and can keep their eyes open during lectures!). Today is all thanks to the Rotary volunteers, who open up their home to groups of students for the day and make sure they're well looked after - we're so grateful to all of them! It is really a valuable bridge for students to acknowledge the support of Rotary and make connections in the community.
As a Founding Partner of the NYSF more than 36 years ago, the contributions of Rotary cannot be understated. What's more, the year-round continuous support from volunteers in advocating for the program in their communities, and fundraising to help students with their program fee is crucial in growing and supporting the NYSF every January. But it doesn't stop there - while on session, aside from the local Rotarians of Canberra region who host our students, we have four Rotary volunteers staying on site, taking care of first aid, and looking after student, and student staff, welfare. And of course, it is worth noting that the same applies to the volunteers who assisted us in Brisbane for Session B, which finishes today. Home hosting was a vital part of that program too, and we acknowledge again the support of the Rotary Districts 9600 and 9630, as well as the Canberra 9710.
On Session C, we're lucky enough to have Rotarians Debbie, Yvonne, John and Stephen with us. We asked them a few questions about their involvement in the NYSF, and their thoughts on the program.
Rotarian Yvonne Mercer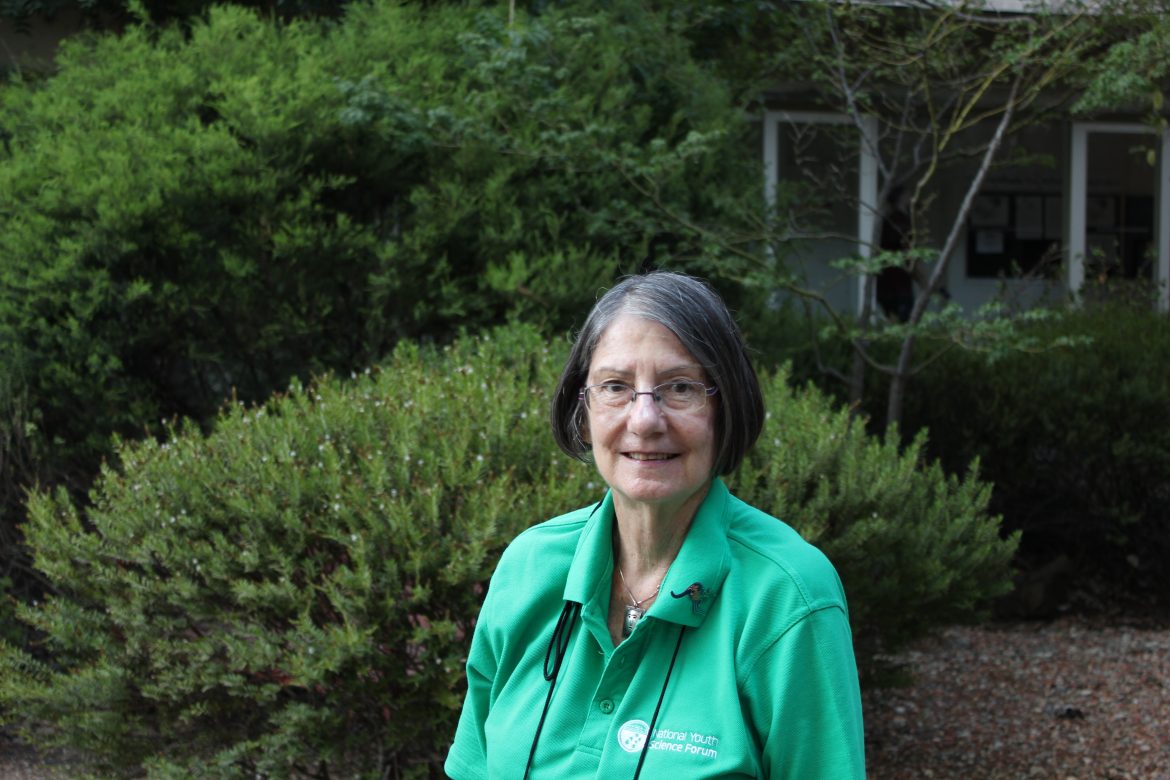 Tell us about yourself.
Hi I'm Yvonne Mercer, I am married with two sons and two grandchildren. I am now retired after a career in nursing, office administration and tutoring English to people learning it as another language, , which has taken me all around the world. My husband John and I have lived and worked in The Middle East from and we travelled to Europe, Asia and America.
In my spare time I enjoy quilting, reading, gardening and being involved in Rotary projects, in particular the Youth Programs, which is why I'm here at NYSF 2019 Session C.
How did you become involved in Rotary?
My husband is a Rotarian and consequently I have been involved in the club's projects locally, nationally and internationally.
What has been your involvement in NYSF in the past?
I was a volunteer for the second week for NYSF 2018 and after enjoying the experience so much last year I decided to come to NYSF 2019 for the entire two weeks. I love supporting these young students through this experience as they really are our future and being here with these young students fill me with hope.
How can the NYSF impact young people in pursuing a career in STEM?
NYSF showcases the diversity of fields and careers in STEM and is a great opportunity to form friendships and networks with like-minded students. NYSF also offers an insight into how science is so interconnected with other fields of study and career opportunities.
Rotarian John Mercer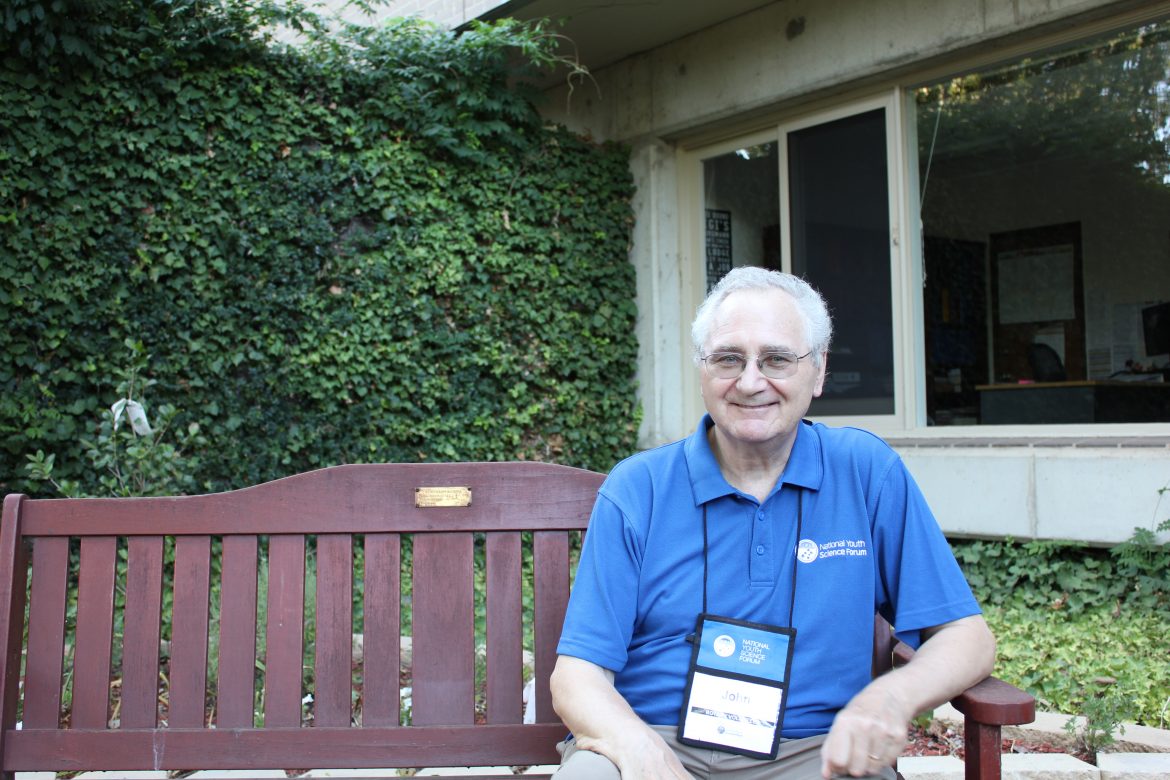 Tell us a bit about yourself.
I am retired from a career in sales, marketing, management and business consultancy that took me across three continents - Europe, Asia and Australia. The most recent of which was a nine year stint in Saudi Arabia in which I helped set-up a technology startup business incubator for the National Science and Technology Institute of Saudi Arabia.  
I am now President Elect of Rotary Club of Belconnen and the District Chair of the Rotary World Community Service Program. Prior to this I was involved in the Finance and Youth Exchange District Committees. In 1999/2000, I was President of the Cooma Rotary Club. I really enjoy being involved in the development of young Australians, and overseas aid projects.
How did you become involved in Rotary?
I was invited as a speaker and then asked to join the Rotary Club of Cooma in 1993. Before that I had been involved in Young Men's Service Club for 20 years (Round Table and Apex) so I had a history of community involvement and service at local, national and international levels.
I missed the community involvement whilst in Saudi Arabia however still found myself participating where possible and was involved in raising money for the Black Saturday Bushfire victims.
What has been your involvement in the NYSF in the past?
This is my second year as a resident Rotary volunteer. I have been involved in club selection of students and home hosted students on rest day.
How can the NYSF impact young people in pursuing careers in STEM?
NYSF provides a great opportunity to young people to meet and find role models in their fields of interests. Students also hear about career pathways. They get the opportunity to listen to leading scientists that gives them a broadened understanding on study and career options. And of course the interaction between peers and friendships that can last for a lifetime can facilitate collaboration in their careers at later stages in life.
Rotarian Debbie Whitfield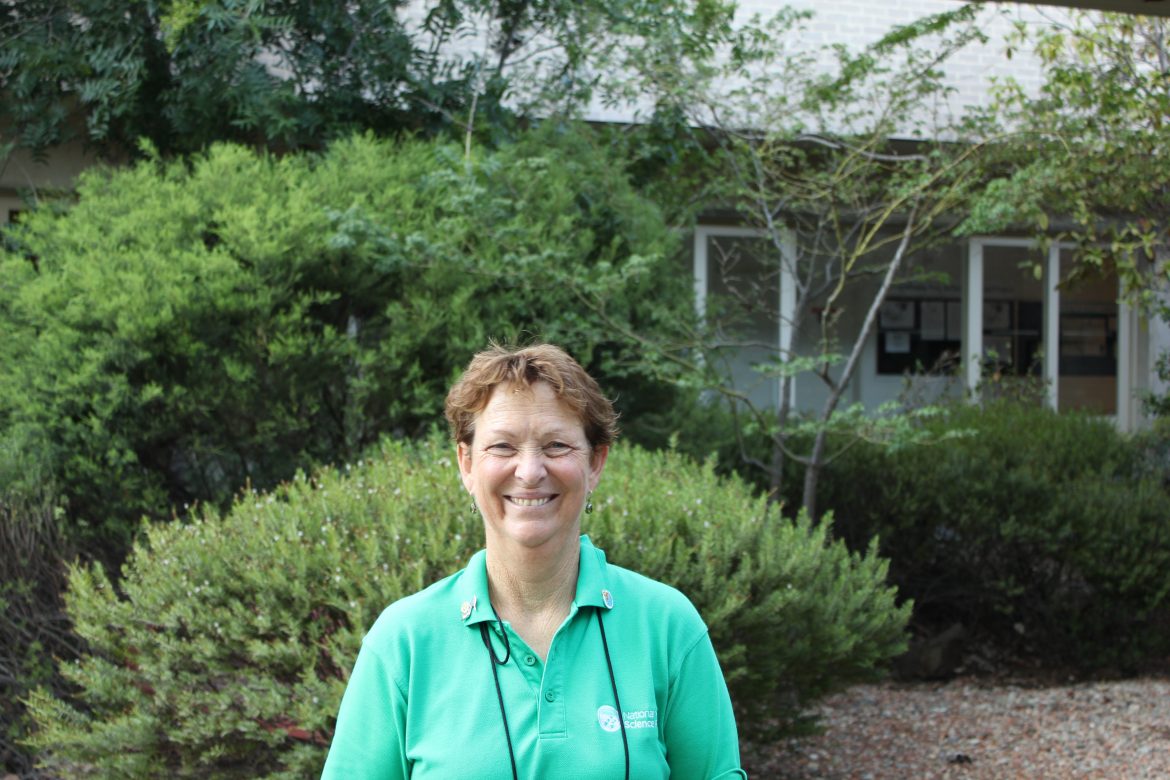 Tell us a bit about yourself.
Hi, I'm Debbie and I was born in in Western Australia, where I was one of eleven children. I later moved to New South Wales, where I joined the army. I have been married for 40 years and we have four children and three grandchildren. In my spare time, I enjoy sewing, dragon boating, walking and travelling!
How did you become involved in Rotary?
I discovered Rotary through a friend who was an active member. With my family being older and more spare time on my hands, I decided that I wanted to help others and Rotary offered so many different ways to do so.
What has been your involvement in the NYSF in the past?
Over the past 10 years, I have hosted countless students for their Home Hospitality day and for the past twoyears, I have been the District Chair of 9710. In addition, I was also a Rotary volunteer on Session C in 2018. I have also really enjoyed seeing students come back as staffies the following year. It has been incredible to see how much they develop in one short year leading them to take on the responsibility of inspiring the next year's students.
How can the NYSF impact young people in pursuing a career a science?
NYSF opens students minds up to the wide range of fields within STEM. I have seen students come in thinking they want a career in biological sciences and finish session with newfound ideas of where a career in such a field could take them. NYSF also sparks interest in certain fields that some students thought that they would never find interesting.
Rotarian Stephen Porter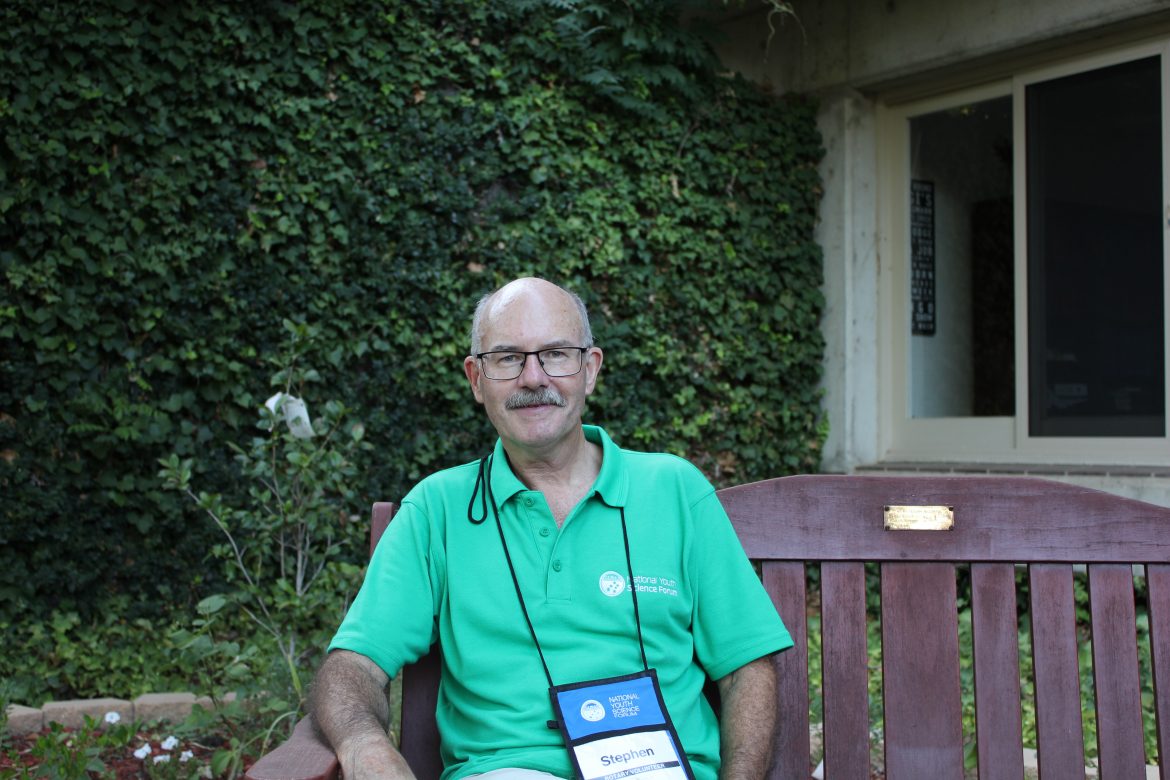 Tell us a bit about yourself.
Hi, I'm Stephen and I am from Hobart, Tasmania. I am a small business owner who has a history of working in human resources and IT. I am married, have a son who is married and a granddaughter. In my spare time, I enjoy bike riding, wine tasting and travelling.
How did you become involved in Rotary?
I was originally asked to join Rotary and I enjoyed the camaraderie between the members and the activities which they run. That was about 29 year ago. Once a member, I took on various roles including joining the Board of Hobart Rotary. I am now the head of Youth Affairs and find it rewarding to be able to contribute to youth initiatives and programs like NYSF and the Global Youth Exchange.  
What has been your involvement in the NYSF in the past?
This is currently my fourth year volunteering with the NYSF in Canberra. During the year, I assist with a number of NYSF related activities and events in Tasmania.
I love being on session and seeing the final impact on students particularly, which is particularly moving. It's also nice to then hear presentations from students on their experience at the NYSF when they return.
How can the NYSF impact young people in pursuing a career in science?
The NYSF is a brilliant opportunity for students to be exposed to the large variety of STEM related careers and allow them to ask questions, and discover the answer to, many of life's big questions. In addition, it motivates the students to return home, and to actively explore many of the new and exciting horizons which are available to them.
If you think you might be interested in volunteering to help out at the NYSF 2020 Year 12 program please keep an eye on our newsletter leading up to next January to learn how to apply!