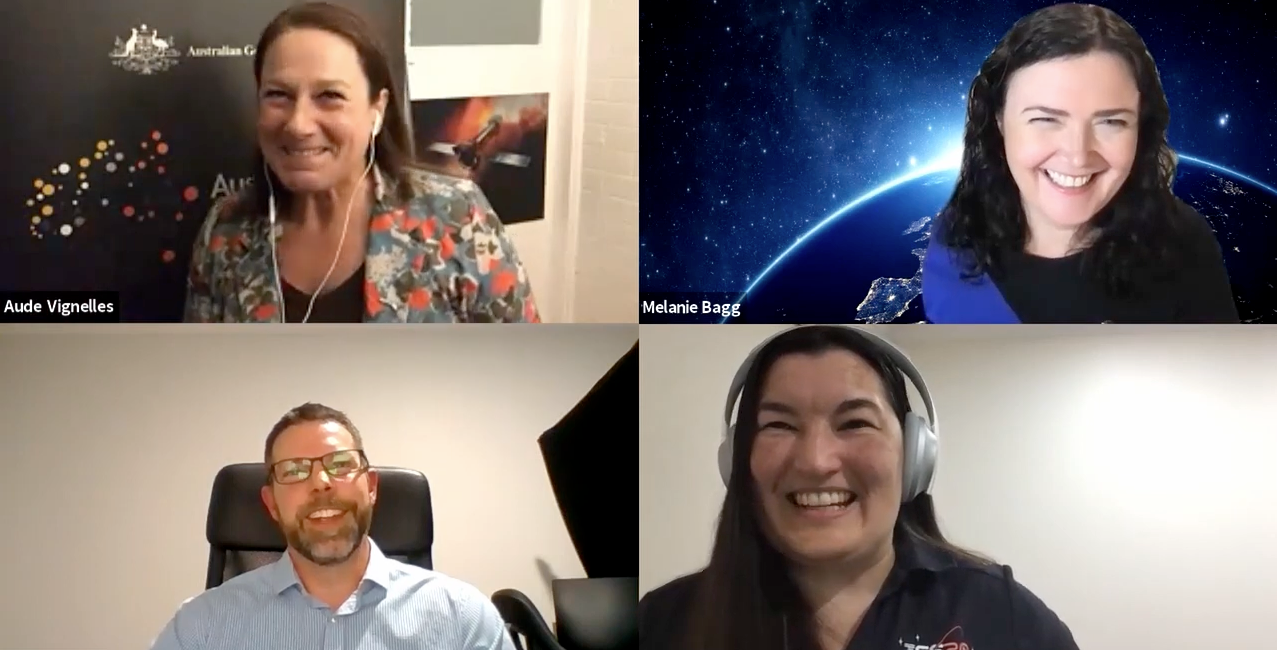 Jobs in the space industry might seem out of reach to some of us. Turns out that's not true – there are many space jobs in Australia in almost any field you can imagine.
Our NYSF Connect webinar for October, "Space jobs: not just for rocket scientists!", gave us an insight into how many diverse career options there are in the space sector.
Aude Vignelles of the Australian Space Agency, Martin James of Lockheed-Martin Space, and Andrea Boyd of the European Space Agency joined NYSF CEO Dr Melanie Bagg for a discussion on the types of skills they're after in space and related industries.
The webinar was joined by 78 viewers and 18 questions were answered by our guests in the Q&A portion of the evening.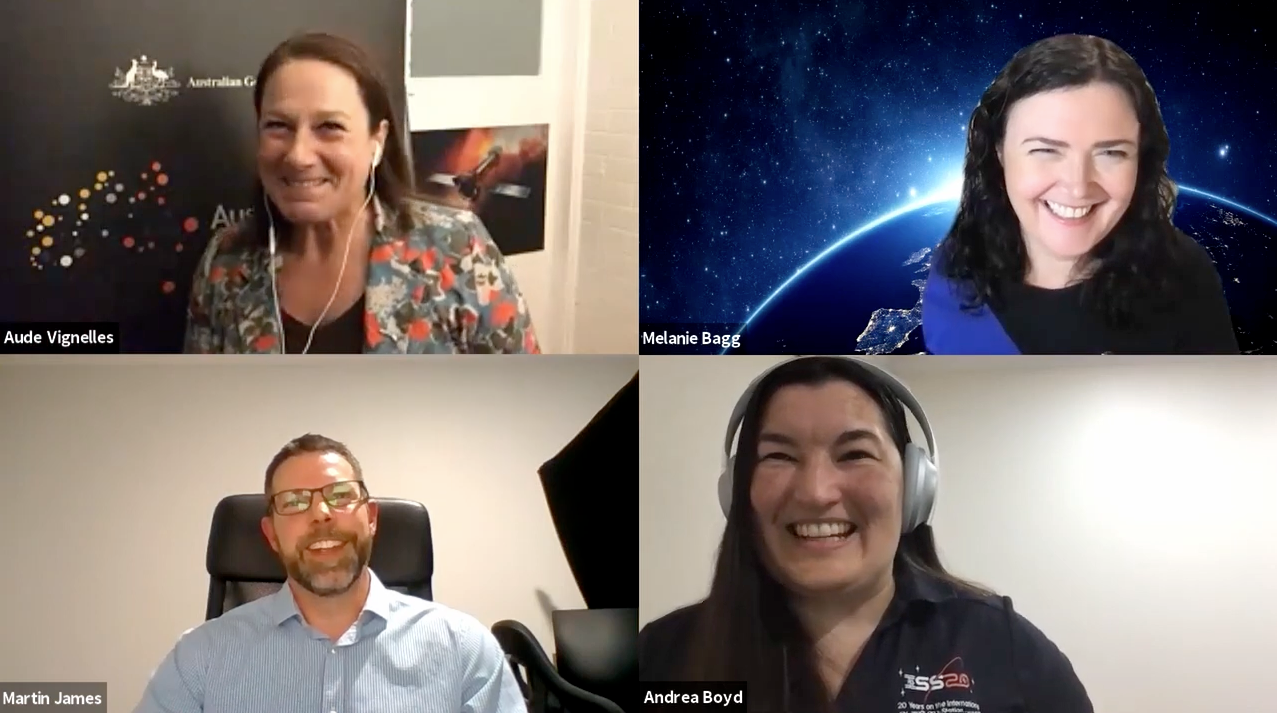 "There seem to be more jobs in space than there are out of space and they are unique compared to other industries," is how Martin summed up the discussion of careers in the sector.
Space industries rely on teams with a variety of diverse skills across the entire range of human endeavour.
Andrea spoke about how creative skills are essential, as the industry has the need for designers and communications professionals for everything from designing clothing to making items in spacecraft more functional.
Martin seconded this, having started his career in design and communication and then branching out to engineering after seeing it in practice in delivering ground stations.
Andrea also touched on the need for things like medical, health, and, biotechnology expertise. Aude mentioned that space law is really growing in demand, we don't hear a lot about it yet, but there will be a need for people with both legal and STEM qualifications.
The importance of the industry cannot be overstated. Andrea put it very clearly: "Australians are 100 per cent dependent on satellites for everyday life – weather, GPS, phone apps, ATM transactions… banking, live sport, live news, remote community internet… coastal monitoring, bushfire monitoring, flood monitoring and response, even the surf report. All of this is space."
"Australians would not be able to go five minutes without satellites. It's really about providing these things that we need constantly, cheaper and better, using satellites."
"That's what the Australian Space Agency is all about: building up Australian industry and enabling better lives for Australians."
Our guests emphasised the importance of volunteering, networking, and creating your own opportunities.
Andrea cited her own experience in creating a position for herself at the United Nations. Martin noted that a great majority of jobs are placed through a connection rather than simply via an application.
All three guests agreed that passion is an absolute must, no matter which direction you decide to take.
"… Finding what you're passionate about is the hardest thing," said Aude. "Once you know what you're passionate about, the rest is easy. Never give up, just pursue this passion."
We want to thank our guests for speaking and sharing their insight, expertise, and enthusiasm for space in October's edition of the NYSF Connect Webinar Series.
This series is exclusive to our alumni as a part of the NYSF Connect program and to invited guests. If you're an NYSF Year 12 Program alum and didn't get an invitation, please get in touch with us by emailing communications@nysf.edu.au.