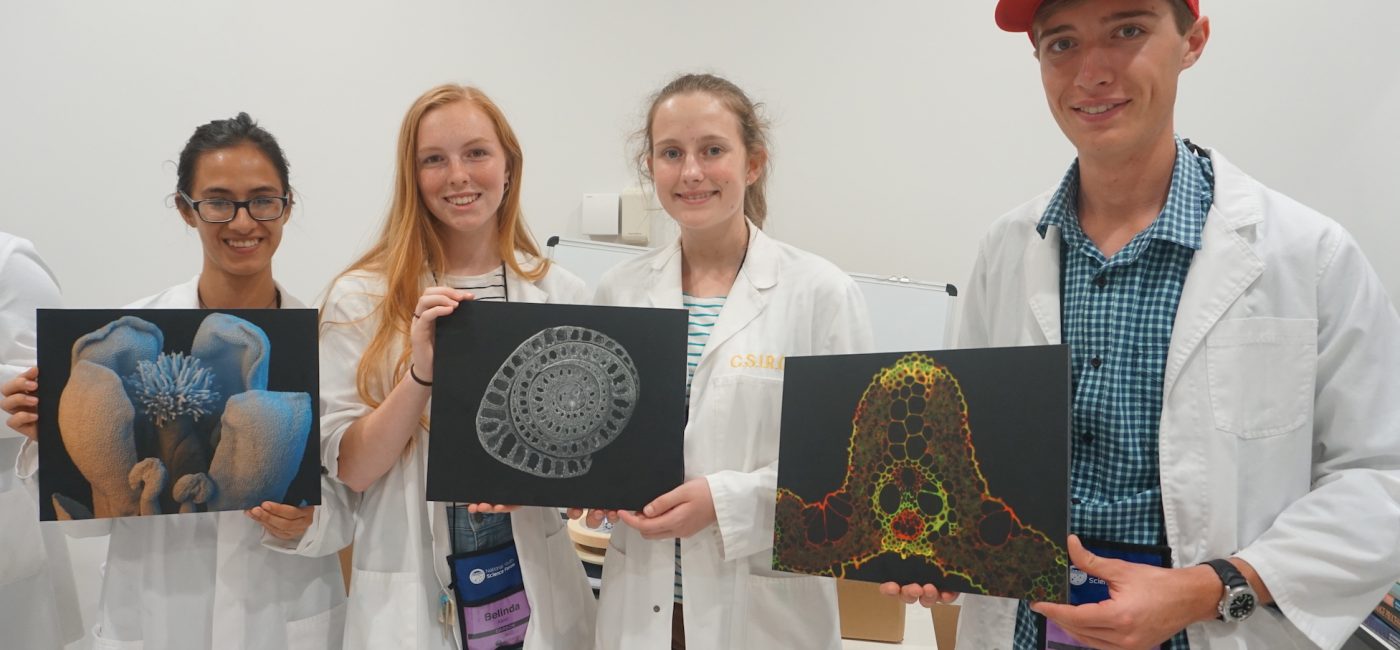 On Sunday the first round of 200 NYSF Year 12 Program participants for 2019 climbed aboard busses and planes to head home. Now with 200 new science friends from around the country, a deluge of new ideas for their future study and career paths, and lots of great advice from all angles – the student staff, the Rotarians who volunteered, and of course all the STEM professionals they got to meet - these students are heading home with a big experience under their belts and a lot to reflect on.
Here some more of the highlights from the second week of the program:
On Monday night it was time for the Rotary Alumni evening where we heard from Rotaract, and four fabulous NYSF Alumni. Dr Amy McLennan gave excellent advice including:
"Imagine forwards - it's hard to do this by yourself, it requires getting out there and talking to people at the cutting edge"
A panel of three alumni, Mitchell De Vries NYSF 2011, Ruth Purcell NYSF 2016 and Merryn Fraser NYSF 2013 also shared their wisdom, experience and advice from their journeys' so far.You can read more here.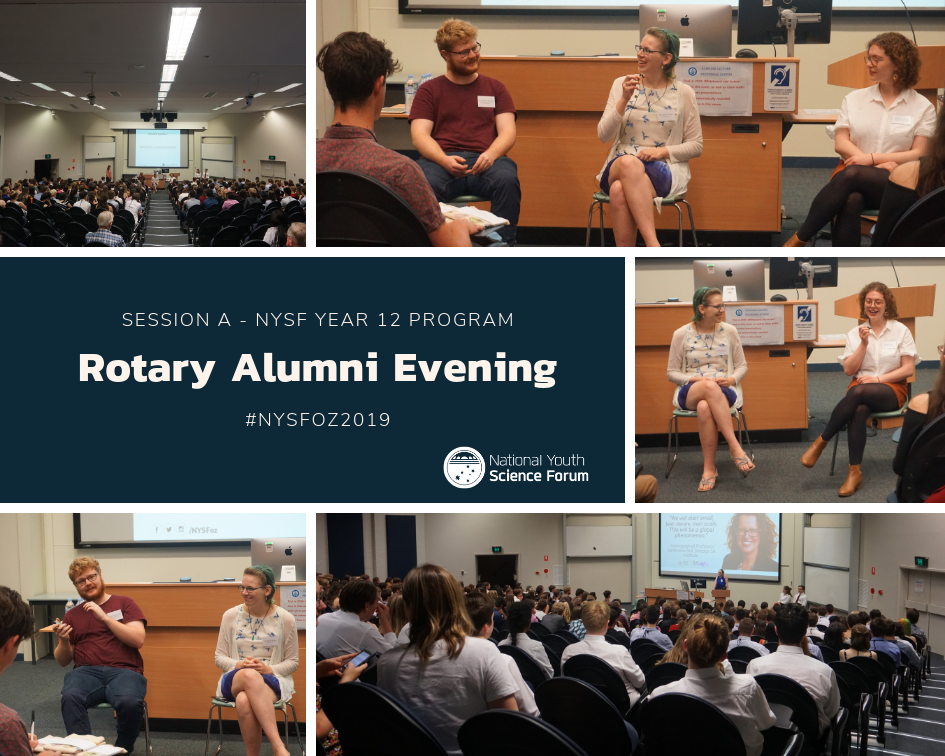 Over the next two days, day 7 and 8 of the program, it was time for more STEM visits and specialist lectures with participants splitting into their interest groups or choosing in our elective options to cover everything from particle physics to bioanthropology and from linguistics to engineering.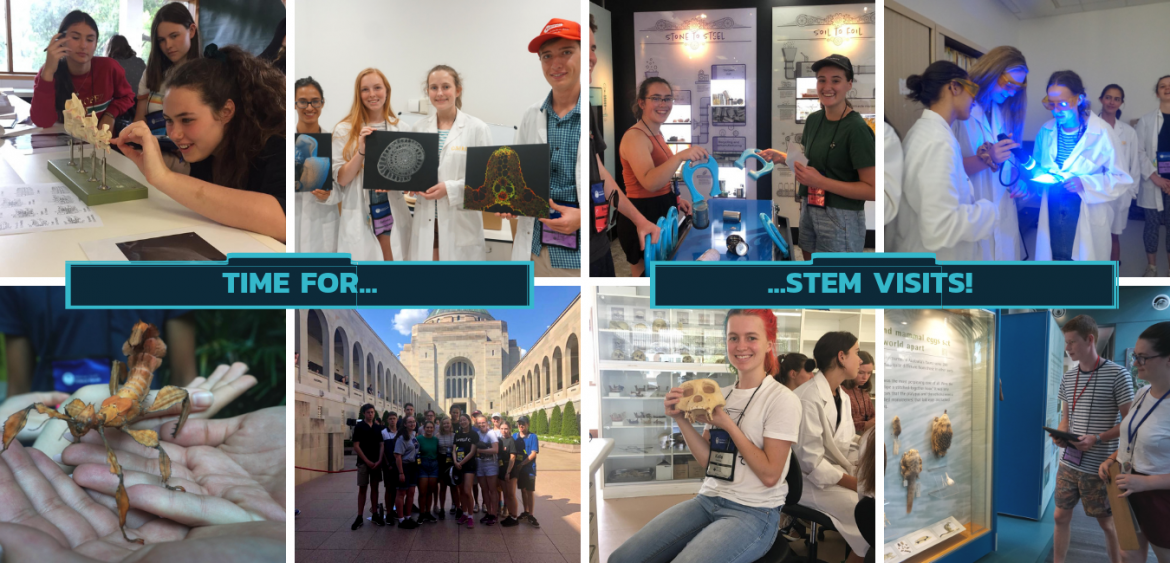 We had some great feedback from students:
"It was incredible to get hands on experience with instruments like the Oscilloscopes. Just being in the Labs was a totally new experience." Ryan at the ANU Research School of Physics and Engineering
"The speaker was entertaining and engaging, and the topic talked about was incredibly interesting" Brayden on the Specialist Lecture given by Dr David Caldicott
"It was really awesome to learn about how capital pathology works for the entirety of Australia, and the different machines they have to use." Darcey at Capital Pathology
"Dr Beck was super passionate and it was really great to listen to her passion and enthusiasm for her field!!" Kimberley on the Specialist Lecture with Dr Fiona Beck, Engineering and Physics expert.
"I really liked this visit, seeing select items from the war memorial and having a guide to enlighten us on the story behind everything was fantastic." Katherine at the War Memorial
On Thursday it was the NYSF Corporate and University Partners' opportunity to meet the students, sharing with them the range of study and career opportunities available at their own organisations. The day included presentations, a speed meet a scientist session and finished with a careers styled Expo where students could follow up with the partners they had found the most interesting.
As always the NYSF owes a big thank you to all our corporate and university partners for their support of the NYSF Year 12 Program.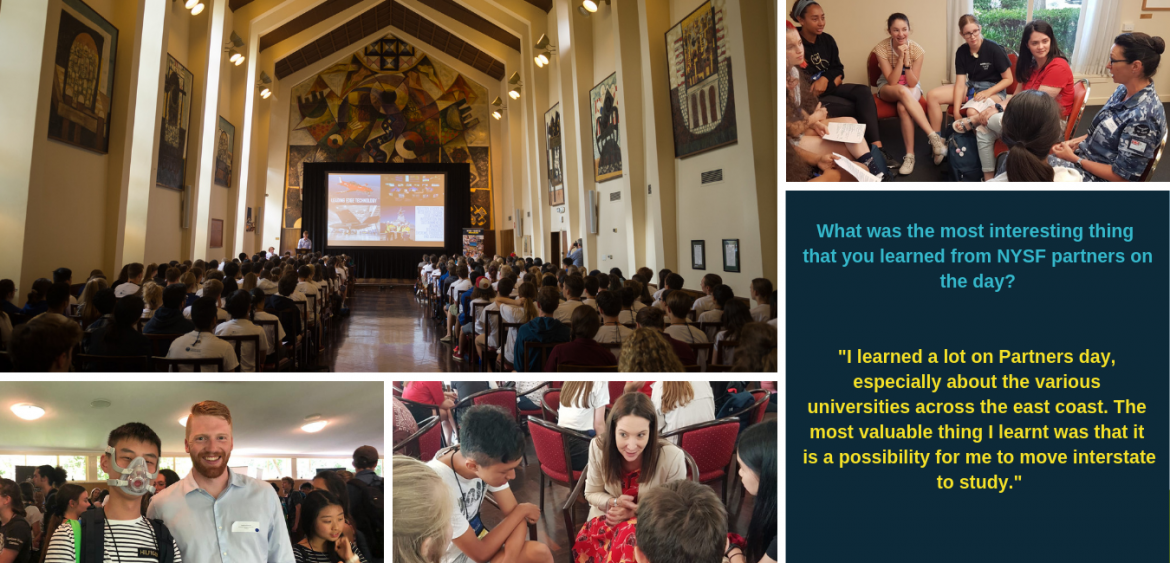 That evening it was off to the Science Dinner, a lovely event held at the Australian National Museum where we were all very lucky to hear from Dr Megan Clarke, Head of the recently founded Australian Space Agency. Dr Clarke shared many of the exciting new developments as well as the great potential of Australia's new Space Agency, urging the students to start considering how some of the newest advances in telecommunications, using space, could be harnessed for the benefit of Australia and the world into the future.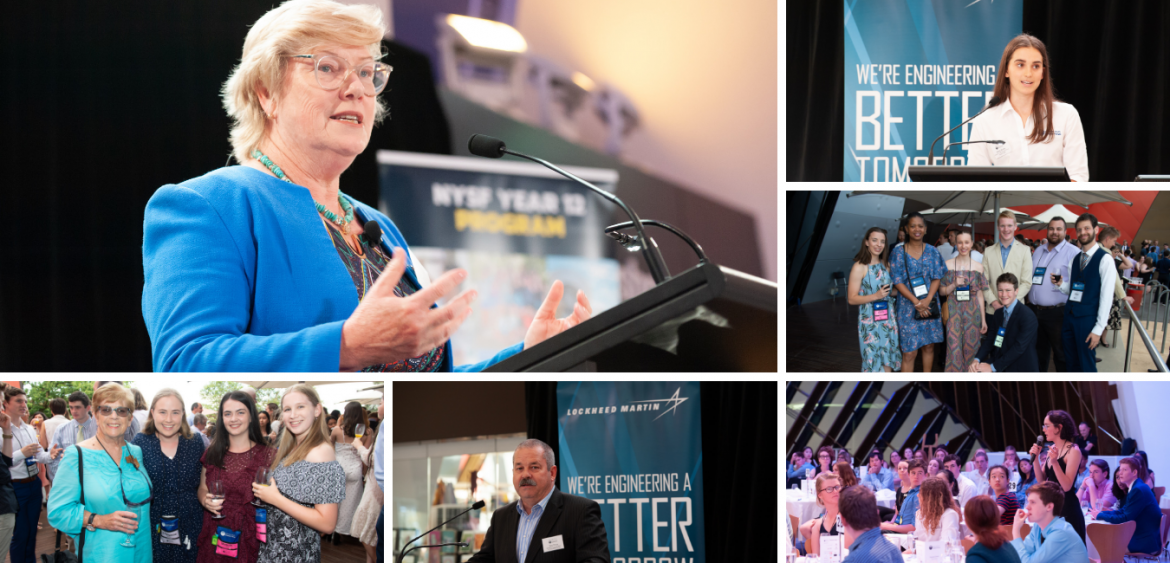 Finally, it was time for the Closing Ceremony, a sad but triumphant affair, where there were plenty of thank you's to all those who had contributed to the program, along with some excellent speeches and reflections from some participants, the CEO Dr Damien Pearce and the Student Staff.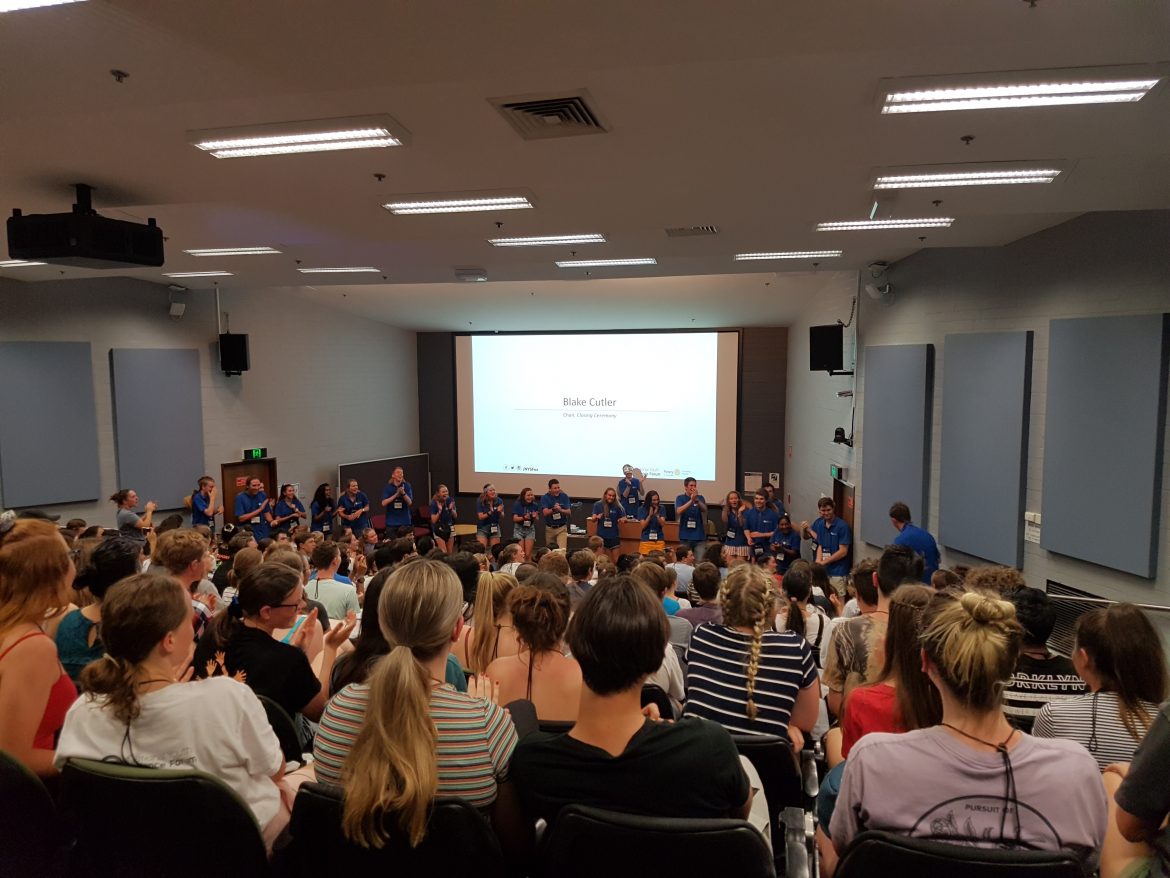 "Staffies are the most amazing people, they ignite our enthusiasm and are the reason why NYSF is so unique. They have helped me to be so much more confident to face Year 12 and University and they have taught me so much about leadership that I will take into my final year of high school and beyond." Evangeline, Session A Participant
"We've come a long way personally. The growth we've experienced from being a bunch of nervous and awkward teenagers on the first day to being these bold, confident and courageous young men and women is astounding. We'd had some pretty rad experiences and some extremely beneficial lectures to help us with our futures." Zoe, Session A Participant
"Over the past two weeks, the staffies have seen the most amazing and very special growth in each and every one of you." Blake, Session A Chief of Staff