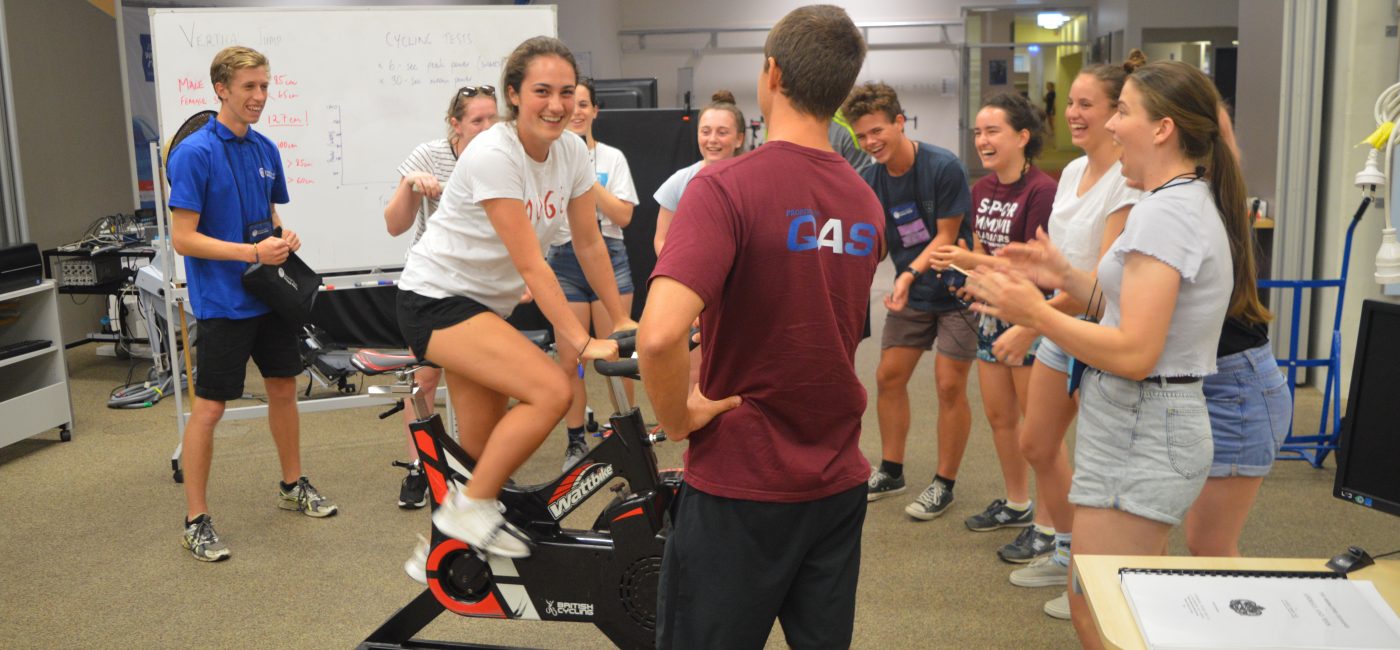 Studying peak physical form can assist in developing all types of treatments for injury and illness
STEM+ is a portion of the NYSF program that focuses on visits to businesses, institutes and organisations that apply STEM skills in a broader sense in the delivery of their services or activities. There's food, sport, communication and journalism, law, art, coding and any out of the box ideas that present themselves. Students nominated their preferences and were able to break out of their interest groups for these special visits.
In Brisbane's first NYSF Year 12 Program, students visited the Queensland Sports and Athletics Centre (QSAC) to learn how science is used to improve the human body's capacity to better perform physical activities, such as in sport. We know sport to be about entertainment and competition, but the knowledge gained from studying peak physical form can assist in developing all types of treatments for injury and illness.
Students visited QSAC and were shown through the experiments used to measure physical performance. Here's some of the statistics used in the "Athlete Screening Process" to test if an athlete reaches the physical expectations of QSAC:
Vertical Jump Test
Male Sprinters <85cm
Female Sprinters <65cm
Long Jump Males >85cm
Long Jump Females >60cm
Bike Maximum power output
None of our students are leaving us for a career at QSAC just yet, but we had some promising results to watch out for in the future.
Pool Session - Stroke Correction
Students looked at the sport of swimming and the biomechanics involved in becoming a world champion in the pool. More than 40 PhD students participate in research projects at QSAC involving biomechanics; eg movements such as athlete stroke correction in swimming or leg movement in running. These research projects involve professional and amateur athletes, including some with cerebral palsy who are benefiting from techniques learned in the QSAC studies.
Students saw a demonstration of the Kistler System (https://www.kistler.com/en/). Cameras are used both above and below the swimmer and technology such as force sensors, velocity monitors and centre of mass tracking are used to analyse the athlete's style. Training can then be altered along with other seemingly small improvements in specific areas that can make a big difference to performance and our understanding of the human body.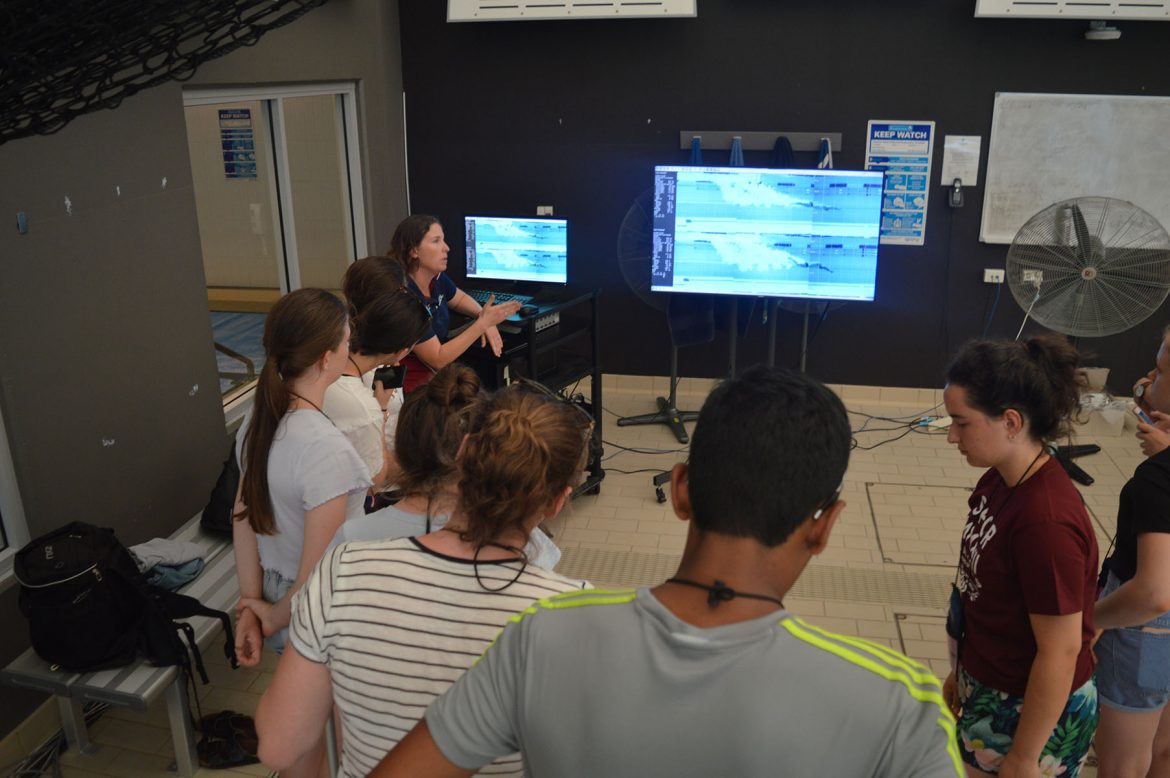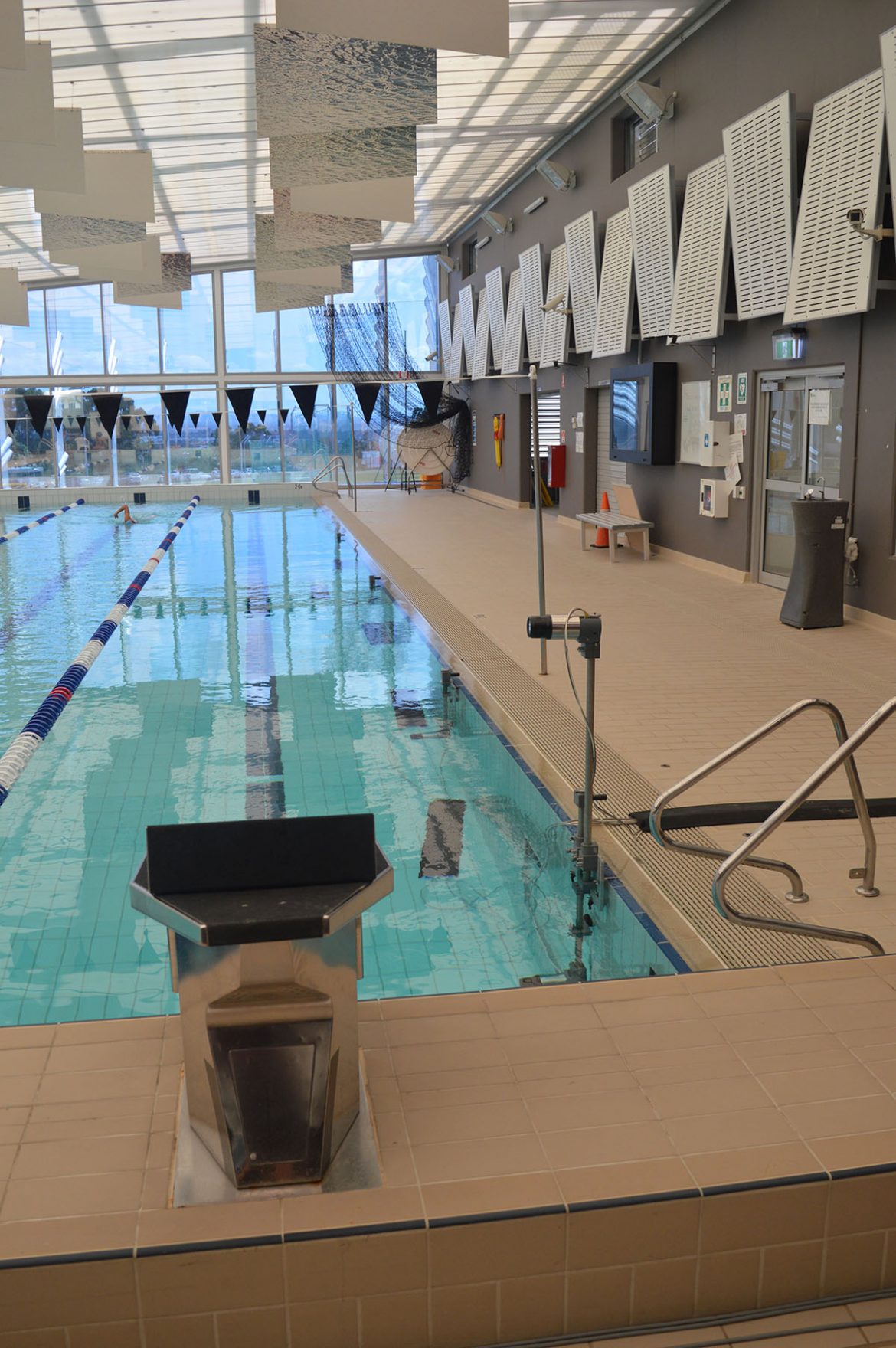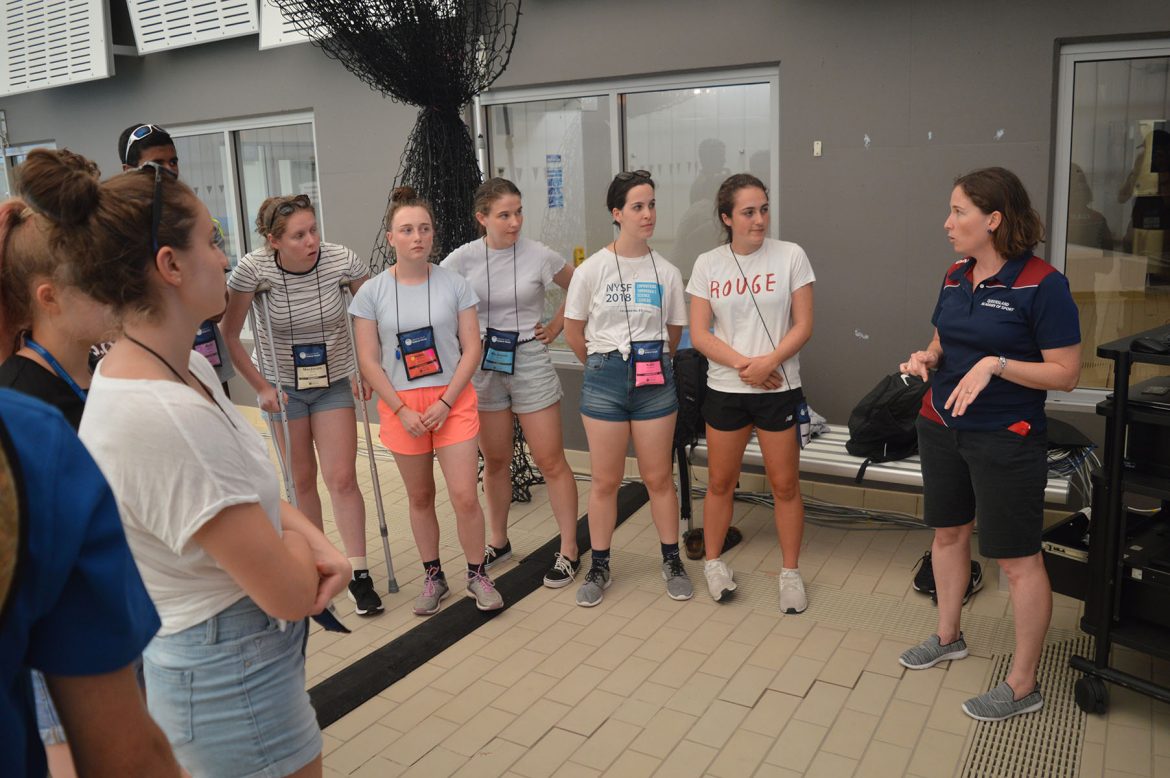 Altitude Chamber
Designed for altitude training, the chamber simulates the conditions of Everest Base Camp. The aim of altitude training is to make the body produce more red blood cells. Increased red blood cells come from more oxygen circling around the body, therefore improving performance.
Inventions from QSAC, such as take home altitude tents for athletes, maximise benefits from the training time invested by athletes. Training techniques called "train high live low" and "train low live high" work in conjunction with these inventions, including take home altitude tents, developed through scientific research.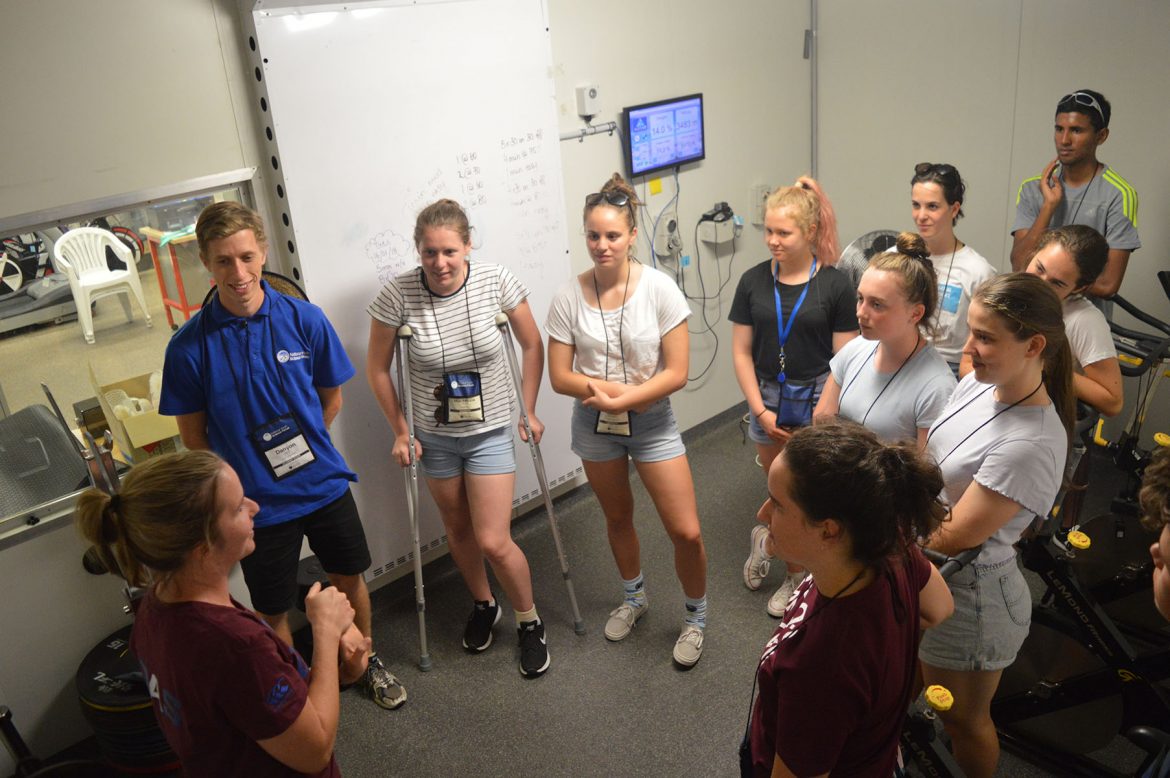 Gym Tour
The NYSF morning boot camp participants were easy to spot when the gym tour began.
Staffie Imogen: "What season is it?!"
NYSF Session B Class of 2018 boot camp participants: "BULKING SEASON!"
In this part of the tour, students critique each other on their single leg squat technique based on criteria provided by QSAC. Even the boot camp crew felt a little intimidated when watching athletes training in the gym, undertaking specific training depending on where they are in the lead up to a competition. The tour included a demonstration of a smart squat rack and an electronic smart gym with precision measurements and stored data for later analysis.






If QAS was an individual country in the 2014 Commonwealth Games they would have come 4th in the overall medal tally.






A huge thank you to the team at Qld Academy of Sport for showing the NYSF crew how science supports sport and the development of treatments for human challenges. Will expectant athlete Joel* ever get over his 41cm jump rejection from QAS to become a world famous athlete? Stay tuned ...
For more information about QSAC visit: http://www.qsac.com.au
Words: Carla Paterson // Photos: Carl Jonsson
NYSF 2018 Session B is supported through funding from the Department of Industry, Innovation and Science as part of the National Innovation and Science Agenda (NISA) – Inspiring a nation of scientists."