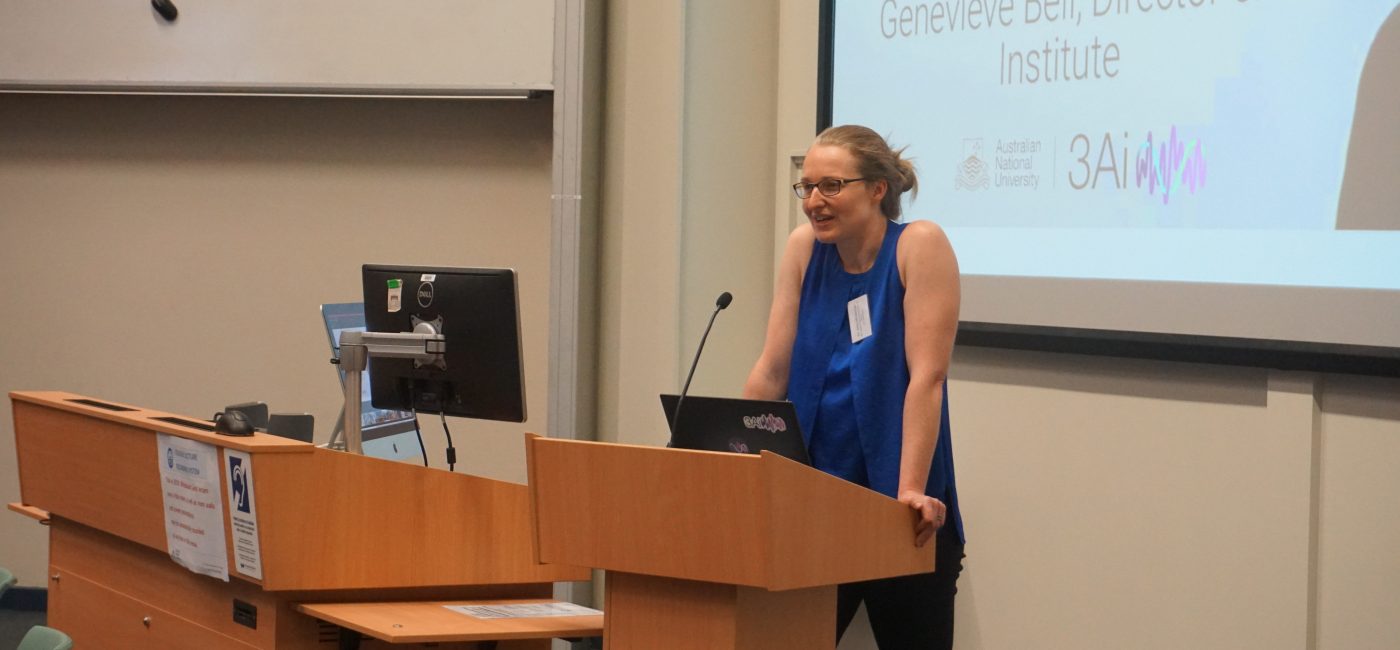 "Know your values - you might need to be brave and stand your ground when the time calls for it so knowing what you believe in will be very valuable." Dr Amy McLennan, NYSF 2000
Being knocked back on 108 job applications did not stop Dr Amy McLennan from achieving a highly successful and rewarding career.
Our 2019 Session A participants received some very sound advice from NYSF alumni last night at the NYSF Rotary and Alumni Evening.
The event offers a fantastic opportunity for current NYSF students to mix with Rotarians and NYSF alumni who share their stories, experiences and wisdom gained while pursuing study and career paths in STEM fields.
Last night NYSF Session A participants heard from NYSF 2000 alumna Dr Amy McLennan, an anthropologist committed to human wellbeing who has achieved a whole lot since attending the NYSF. She was a Rotary Youth Exchange student in 2001 and is a John Monash Scholar, amongst other achievements.
Amy has academic training in the biomedical sciences, social sciences and French language. She also has professional experience in academia, national policy-making and private sector consulting and is a Research Fellow at the 3A Institute, in the College of Engineering and Computer Science at the Australian National University, where the team is building a new applied science to manage cyber-physical systems and their impact on humanity. She is also a Research Associate at the University of Oxford's School of Anthropology, where her recent research has included collaborative projects focusing on food, health policy, loneliness and non-communicable diseases.
During her keynote presentation Amy offered 8 pieces of excellent advice to our current cohort:
Find your Oz - something you are passionate about and excited to work towards, whatever it is big or small;
Keep your options open - you never know what might interest and captivate you if you don't keep your eyes open;
Find and work with mentors and peers - this will only help to enrich your study and life;
Persist and learn from setbacks- Amy applied for 108 jobs, 108 nos but she made it in the end! Don't be put off if things don't work the first time around;
Pursue your interests - they may change over time, and that's ok;
Know your values - you might need to be brave and stand your ground when the time calls for it so knowing what you believe in will be very valuable;
Imagine forwards - it's hard to do this by yourself, it requires getting out there and talking to people at the cutting edge; and
Be pragmatic - advice that is often skipped. It's important to also consider what is possible and realistic within the constraints you may have and also important to figure what you need.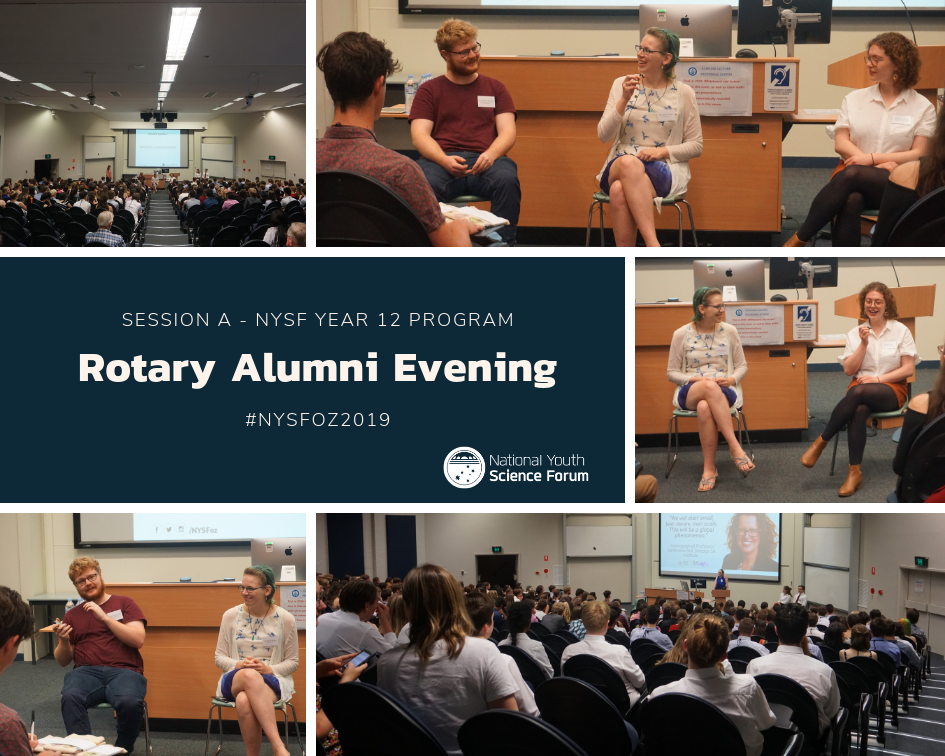 The Keynote Presentation was followed by a panel discussion facilitated by Siân Keys with three NYSF alumni, Mitchell De Vries NYSF 2011, Ruth Purcell NYSF 2016 and Merryn Fraser NYSF 2013 who also shared their insights and experiences following high school, the NYSF and beyond. Seeking help when you need it, looking at different courses and pathways and paying attention to where you spend your time were some of the key points shared by the panel.
Andrew Guimelli from Rotaract also spoke about his experience in Rotaract and the benefits of being involved with the organisation.
Our Session A participants are fortunate to have received such valuable information and advice from NYSF alumni who were once in their shoes, helping them with their own lessons learned along the way and more importantly letting them know they are not alone as they navigate their study and career paths into the future.