I am thankful that I chose a general science degree
Daniella de Pretis is from Adelaide, and attended the NYSF in 2004.
"I attended high school in South Australia and although I knew I loved science, I had no idea what I wanted to do with myself! In my time at the NYSF I learned that by studying a generalised degree, I would have the option to try a range of subjects and then specialise in what I liked over the course of the degree. This wider view was attractive to me, and helped me to decide where I wanted to study after year 12.
The University of Adelaide was my first choice – it is the only Group of 8 university in South Australia and that was important to me because I wanted to learn from the best, and give myself the greatest chance of obtaining a good job at the end of my degree. I remember my first orientation day, sitting in the lecture theatre and having all the heads of the different science faculties talking about their departments as a way to entice us! I knew I would study chemistry and biology, because I liked them in high school, but I also thought that geology and psychology (which were not available at school) sounded interesting, so I wanted to try them too.
I am thankful that I chose a general science degree because it turned out that I fell in love with geology! I majored in geology and chemistry, and did honours in geology (focusing on geochemistry). The course work was challenging, but we got to travel to some amazing places; in my honours year alone I went to New Zealand, Arkaroola (Northern Flinders Ranges), Perth and Kangaroo Island. My honours project was titled "Using Lithogeochemistry to determine the Stratigraphy and Provenance of the Kanmantoo Group, Kangaroo Island".
After university, I was offered a graduate job with Newmont Mining. I worked at their Tanami (Australia's most isolated mine!) and Boddington gold mines. I loved being on site, the friendships and camaraderie between the workers is unlike anything you experience in the office world. You are thrown into work as needed.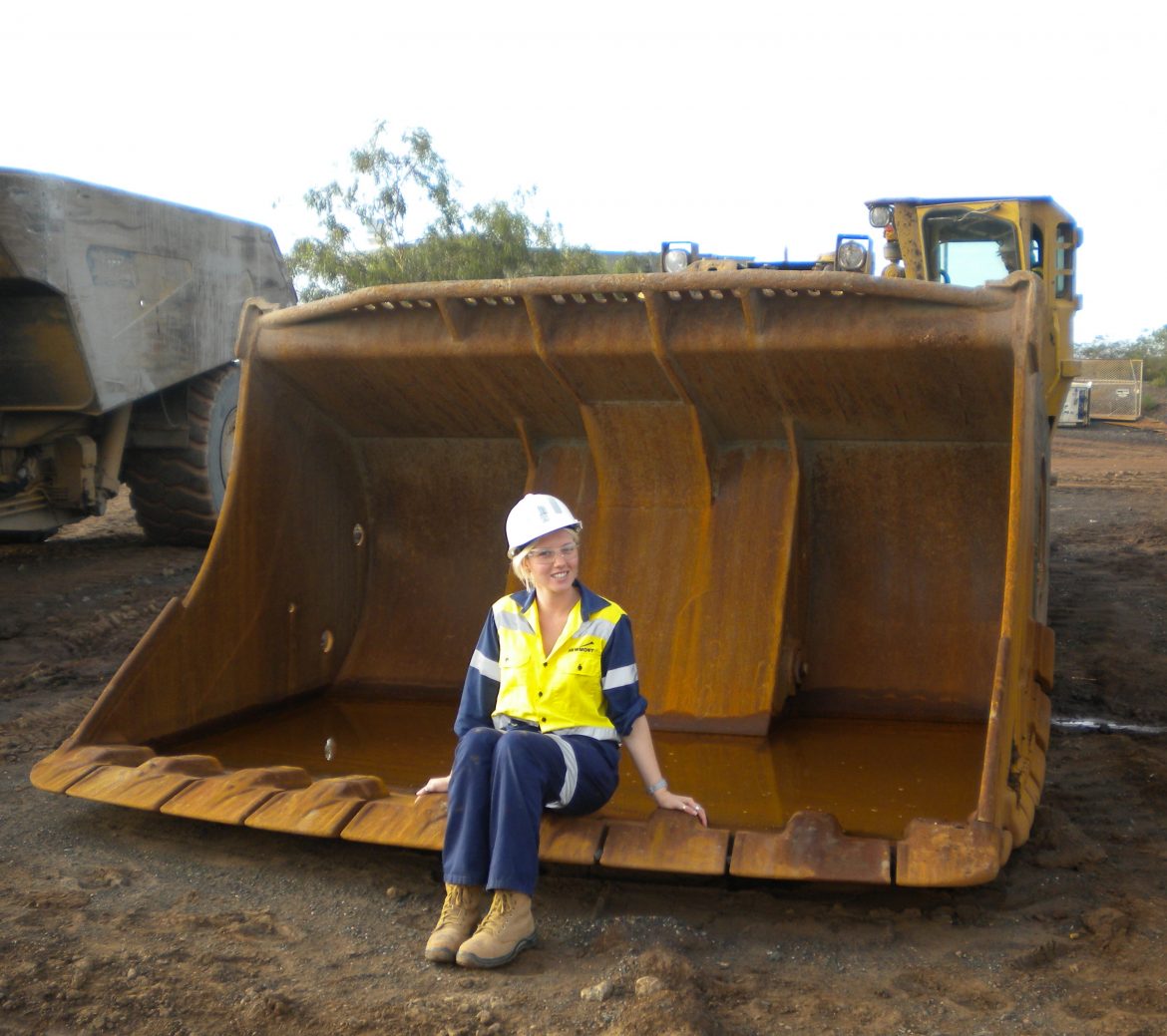 After a few years I decided that I wanted to add to my education and so I studied a Masters of Economics through the University of New England. Since completing this, I have moved from working on the mine site, to working as a financial analyst in strategy and long term planning for Rio Tinto. I am able to combine my knowledge of mining with financial analysis to determine if Rio Tinto is making the right financial decisions for its businesses.
With my geology degree I have been able to travel all over Australia and New Zealand as part of my work. I have been to some very remote spots that not too many people would get to experience. The geology department at The University of Adelaide is one of Australia's best, and if it wasn't for their passion and the knowledge I learned whilst attending the NYSF I may have never discovered my own passion for rocks and the mining industry!