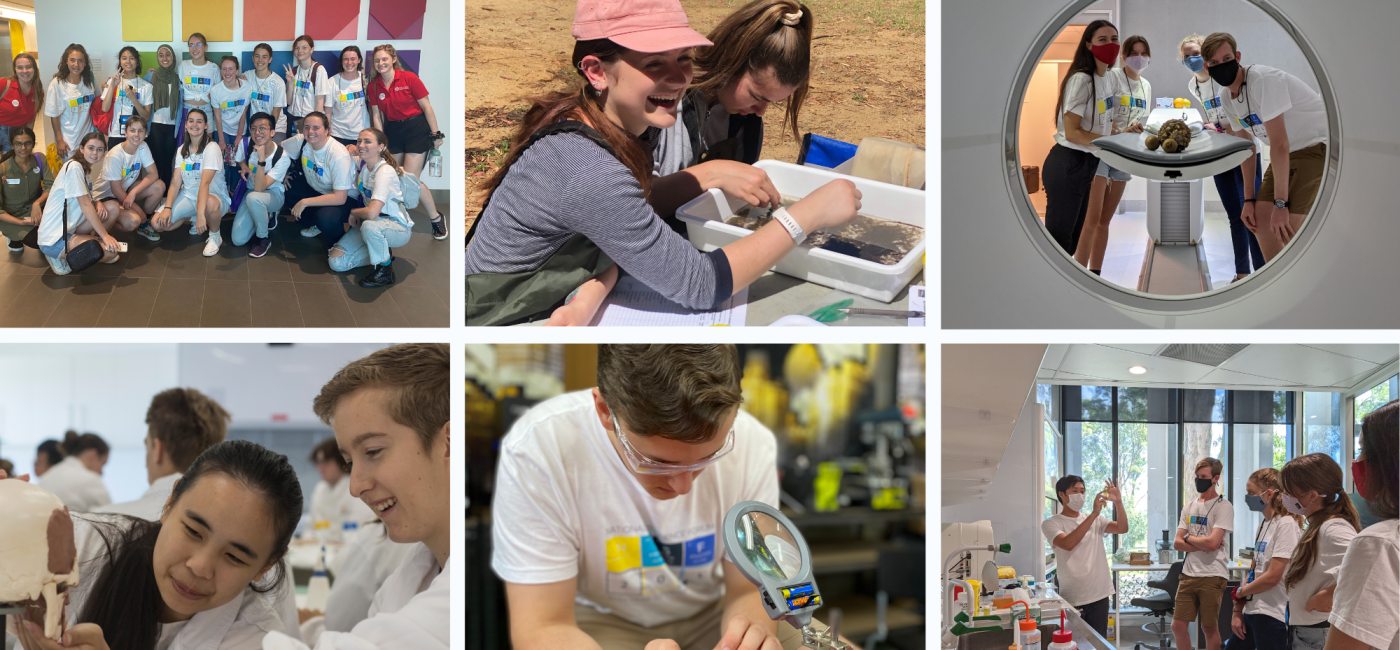 Thank you for taking the time to promote the 2023 NYSF Year 12 Program opening of applications. This page includes various promotional materials that should be used to encourage applications for the 2023 NYSF Year 12 Program. We are happy to supply more information if needed, just email communications@nysf.edu.au
POSTER
SOCIAL MEDIA
An easy way to promote the NYSF Year 12 Program would be through social media. We've put together a graphic and a suggested caption to use on Facebook, Instagram or Twitter. A great post to share or retweet would be a post we put out on the 24 May when applications opened up, (Instagram, Facebook, Twitter, LinkedIn) but feel free to make your own!
Applications for the 2023 NYSF Year 12 Program are OPEN!
Apply now: https://www.nysf.edu.au/programs/year-12-program/
Year 11 students interested in science, technology, engineering and maths #STEM are invited to apply for the NYSF Year 12 Program in January 2023.
Early bird applications close 24 July!
#STEMeducation #NYSFoz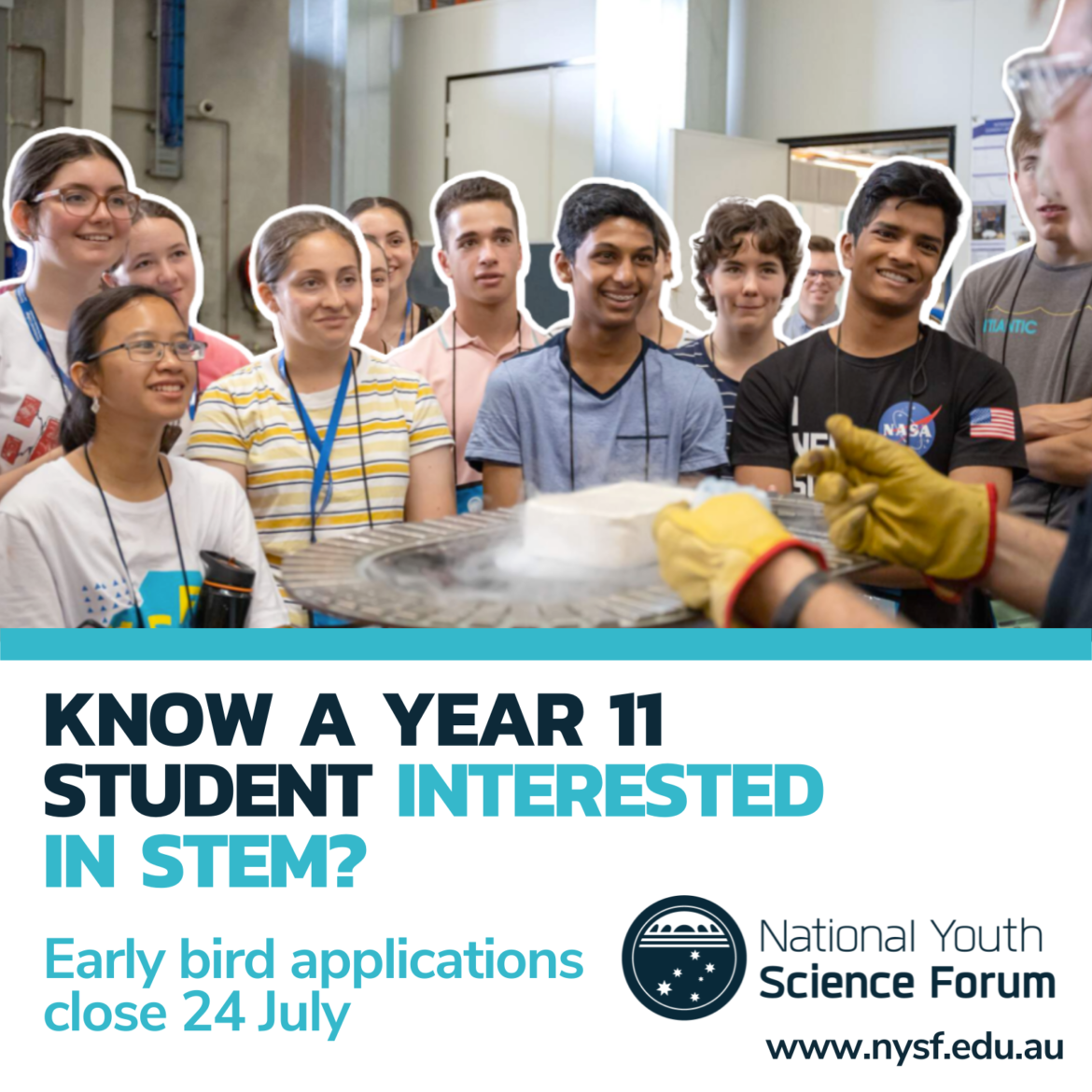 We would love to share your NYSF posts so please tag us in any post across Facebook, Twitter and Instagram using @NYSFoz and #NYSFoz. If you would like to create your own social media posts, feel free to combine information from any of these resources.
PHOTOS
If you prefer to share these photos (or your own!) on your social media channels instead of the graphic above, please feel free. Right-click - Save As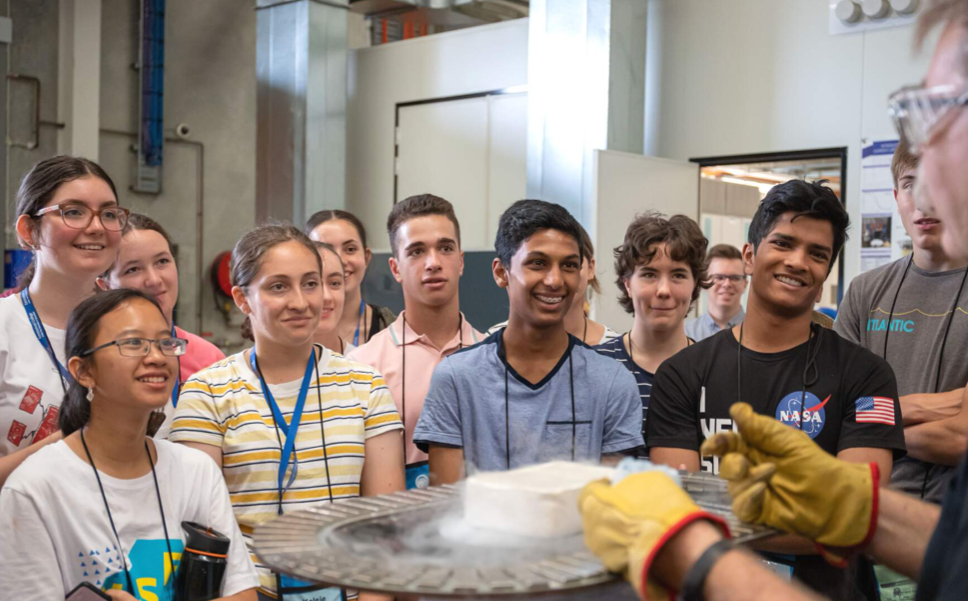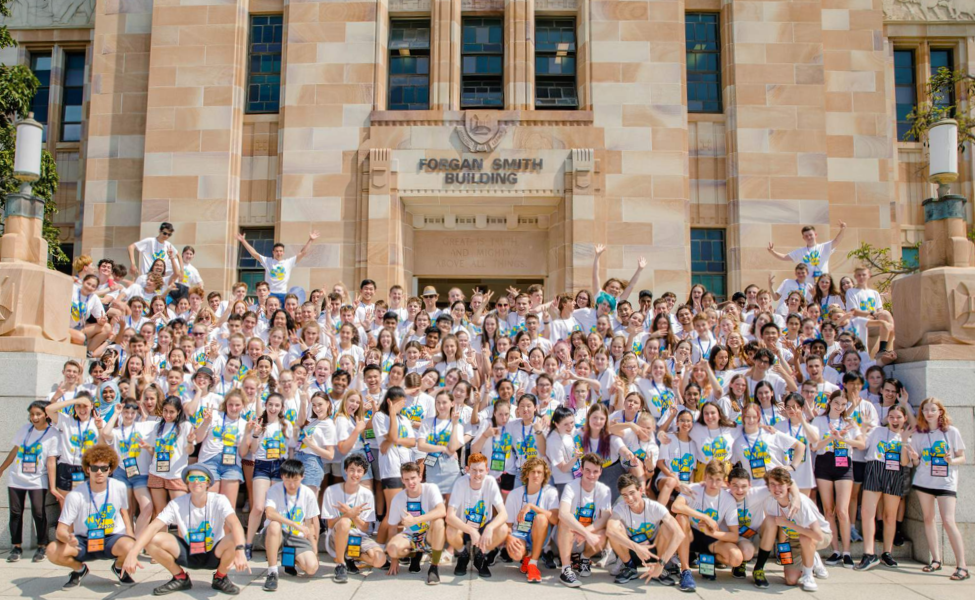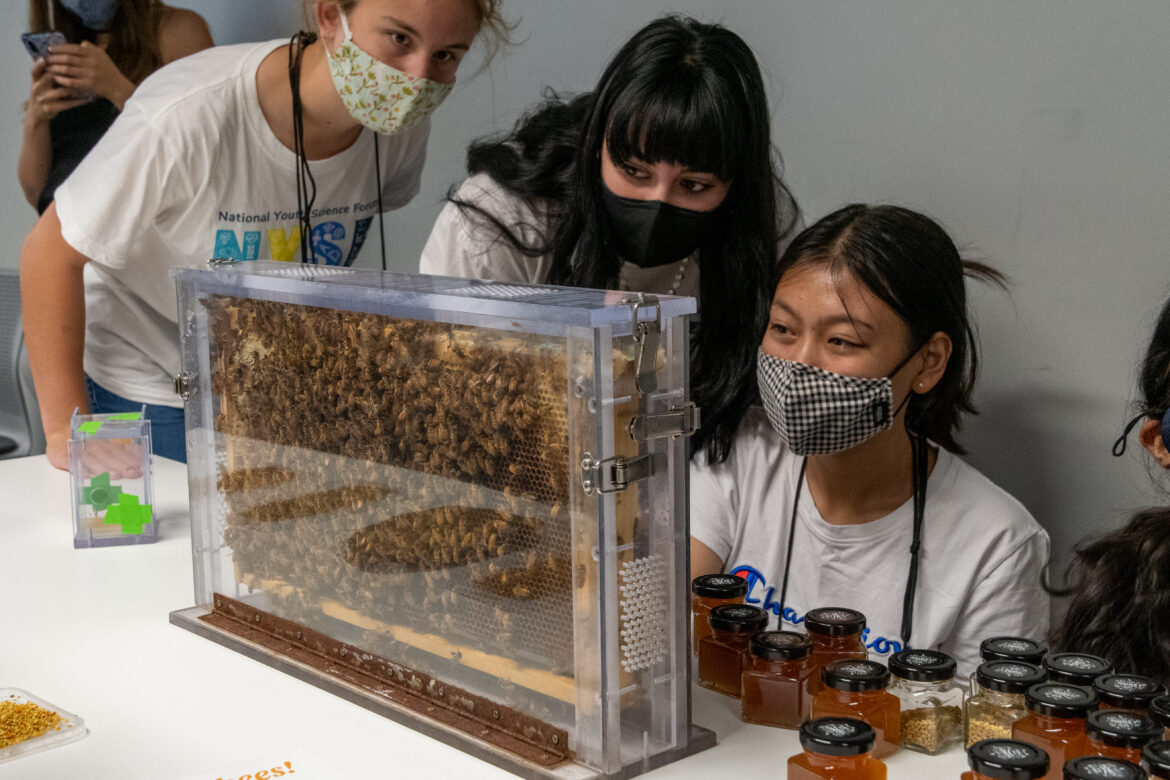 VIDEOS
We filmed a video promoting the digital and in-person NYSF Year 12 Program!
These videos would be great to show at the end or beginning of a Year 11 science class or a school assembly.
5-minute video (highlights from the 2022 NYSF Year 12 Program + an overview of what the program is about)
1 - minute video (showing key highlights)
MORE INFORMATION
More information about the 2023 NYSF Year 12 Program can be found here.