In the lead up to the NYSF January Sessions, incoming student staff leaders travelled to Tharwa, 35 kilometres south of Canberra in August to participate in a leadership training program. A key component is the outdoor trekking experience and student camp environment, delivered by Outward Bound Australia.
This trek experience helps participants to develop awareness and social connection and to gain an understanding of individual and group values, development of supporting and trusting relationships, and the opportunity to critically reflect on their own performance and the performance of others within a shared leadership approach.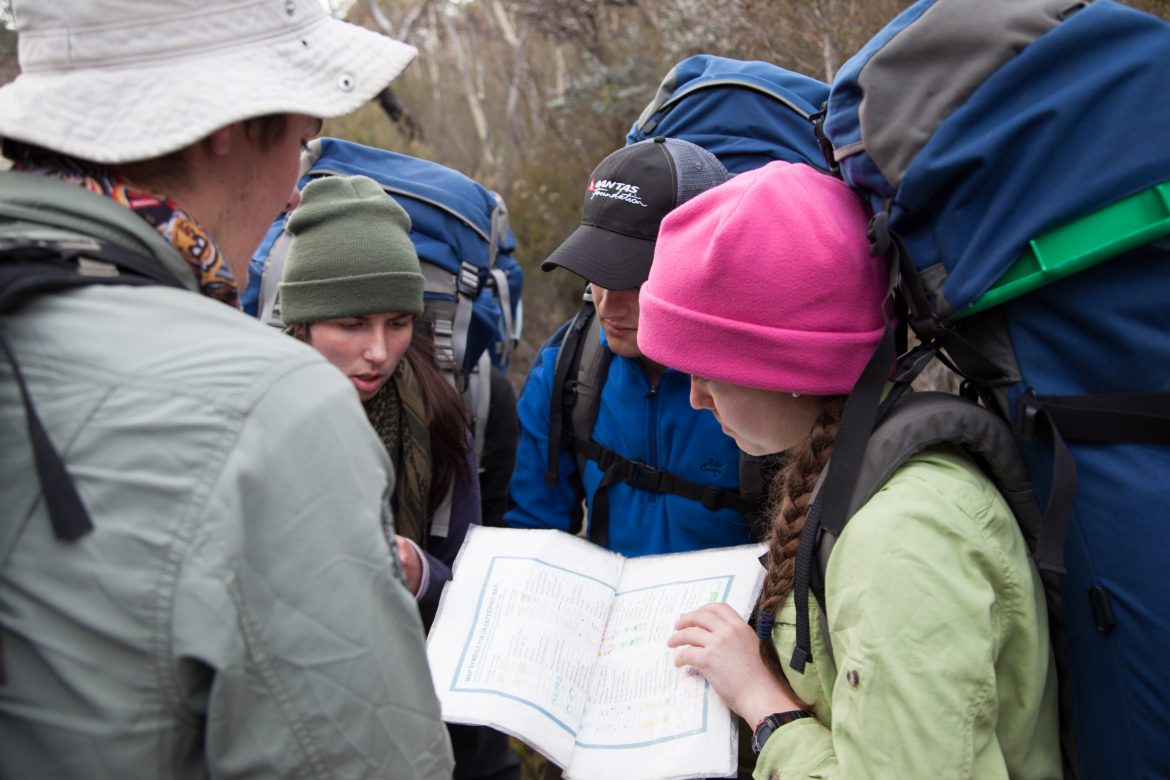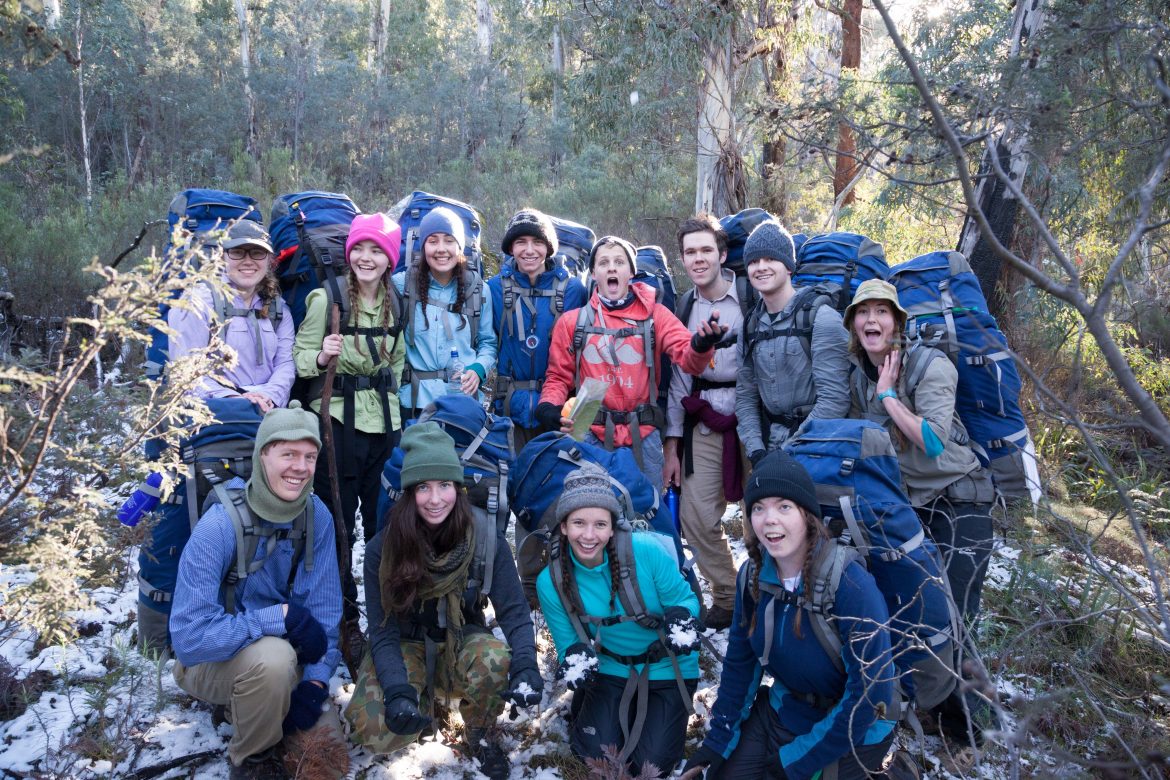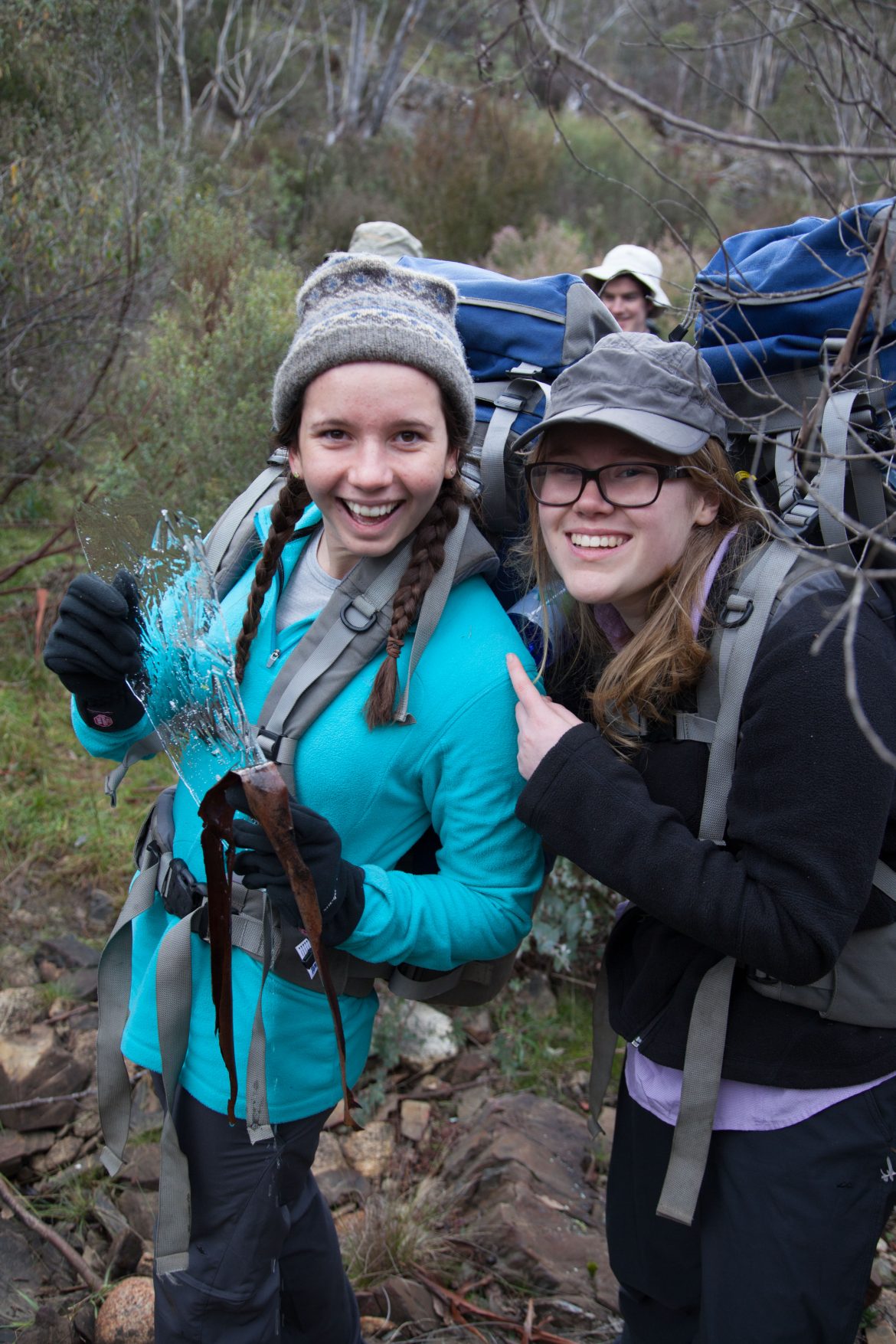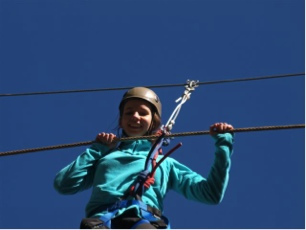 The student staff learn about:
the NYSF and its history and philosophy;
the responsibilities of being a student staff leader;
the importance of planning and analysing a situation;
handling specific tasks during the January NYSF sessions;
leadership, professionalism and decision making;
running NYSF orientation, and public speaking; and
team-building.
It was a very cold start to day one with the temperature a mere -1 degree outside. The students broke into two groups, with one heading outside for their first Outward Bound experience – the high ropes course. Each participant navigated their way across a series of elements 12 meters above the ground. The second team's first experience was a little warmer, starting with activities that tested the brain.
The second day saw the students head indoors to the lecture theatre to develop and fine-tune their presentation skills in front of their peers.
On the third day, the students headed into Namadgi National Park with the opportunity of applying the teamwork and leadership skills they had learned.
Director Damien Pearce says that the new partnership with Outward Bound Australia is a good fit with the NYSF. "I am pleased with the ease with which OBA has taken on this training task for the NYSF. Through its accredited training processes, our student staff will now attain both Enterprise Trainer – Presenting Skills and Mentoring Skill Sets from the Training and Education Training Package. I would like to acknowledge the support of Margot Hurrell from OBA in her support and facilitation of this initiative.
Further information can be found here https://training.gov.au/Training/Details/TAESS00007
and https://training.gov.au/TrainingComponentFiles/TAE10/TAESS00008_R2.pdf
Story: Julie Maynard