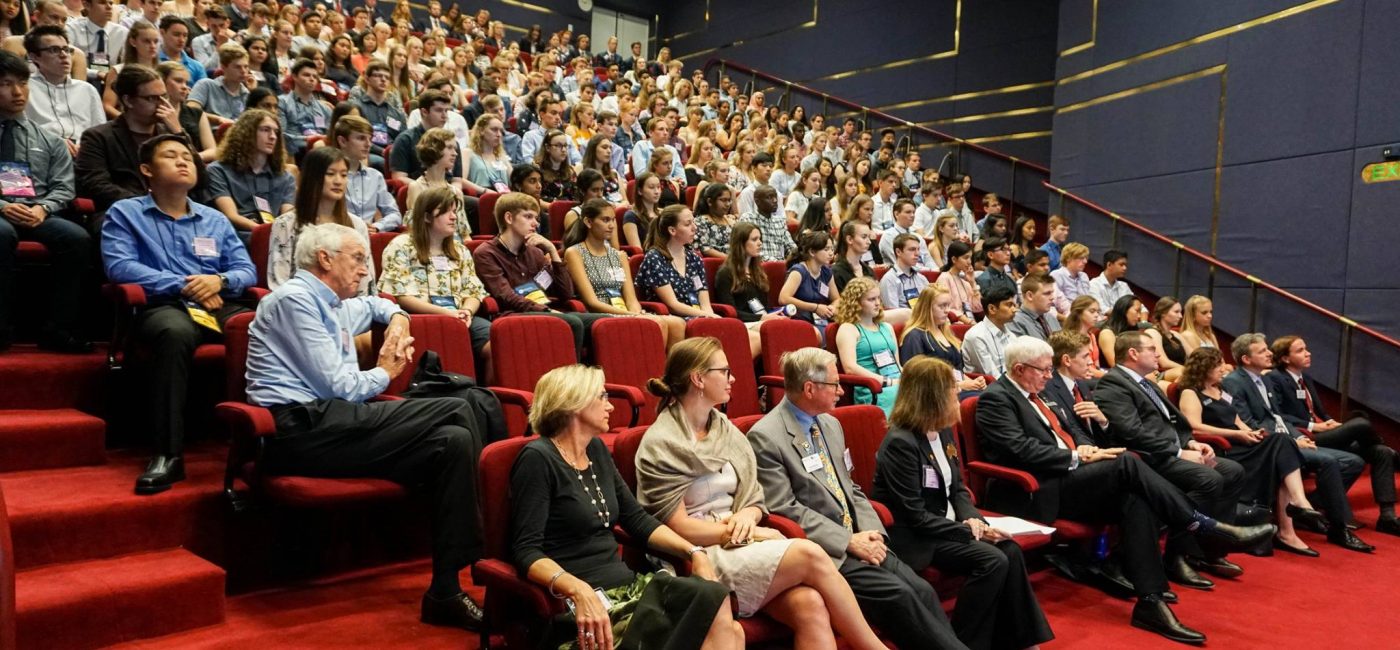 "...how you are going to harness the superpowers you have?" Professor Liesl Folks
Session A of the National Youth Science Forum 2018 was officially opened on 3rd January at a ceremony held at Australia's Parliament House. This year marks the 35th anniversary of the flagship Year 12 program, which sees students passionate about science, technology, engineering and mathematics (STEM) brought together from all over the country, and various international partner cities.
The program was opened and the students welcomed to Canberra by Mr Andrew Metcalfe AO, the Chair of the NYSF Board. Mr Metcalfe has a long history with the NYSF, and was inspired to become involved after the program had a profound impact on his son in 2010.
He encouraged the participants to embrace the experiences to come:
"[NYSF] Is a truly life-changing experience," he said. "You'll meet people you'll know for the rest of your lives."
Inspiring words for the students in looking forward to the next 12 days.
The participants were then addressed by the former Rotary District Governor for 9710, Mrs Monica Garrett. The students were given an appreciation for the important role Rotary plays in the NYSF and how this role has evolved along with the program throughout the years. Rotary was the founding partner from the first program in 1984. With 1100 clubs divided into 21 districts, Rotary is essential in allowing students from all parts of Australia to have an opportunity to attend the program.
Mrs Garrett also had a key message for the students to take away:
"Keep in touch with your sponsoring Rotary club when you get home. The clubs have information about many valuable youth programs run by Rotary."
More information about these programs can be found at: http://rotaryaustralia.org.au/content/507/rotary-youth-programs

Finally, the students were welcomed by Professor Liesl Folks, Dean of the School of Engineering and Applied Sciences University at Buffalo, who talked of her own "transformational" experience attending the first ever NYSF in 1984. Earning her Bachelor of Science and PhD in Physics from the University of Western Australia, Professor Folks shared inspiring words: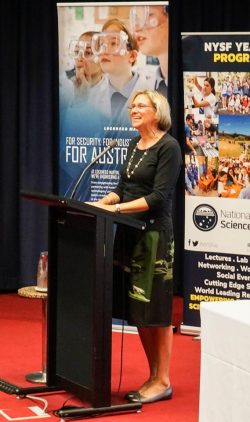 "Each of you has an opportunity to play a role in shaping and guiding that [the world's] future... I urge you to think about how you are going to harness the superpowers you have to do good in the world. I know that each and every one of you will have the opportunity to make a profound impact."
"Learn and learn and learn because there is nothing finer in the world than learning new things."
After concluding remarks from Mr Metcalfe, the students were finished the visit with a tour from the Parliamentary Education Office to learn how science can be turned into policy.
Brooke Krajancich, Communications Intern NYSF 2018 Session A and NYSF Alumna 2013Hayley Miller, Communications Intern NYSF 2018 Session A and NYSF Alumna 2013