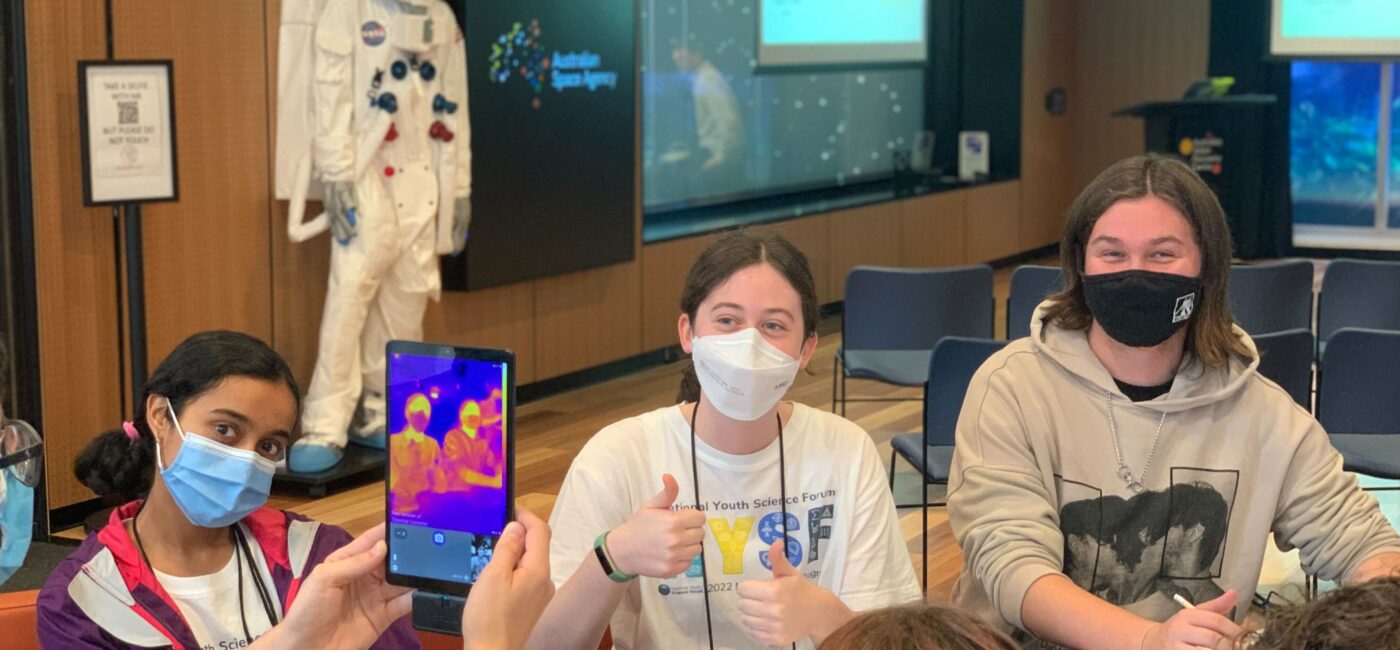 It's not every day that hundreds of year 12 students from all over the country get to meet the who's who of science and technology in Australia plus tinker behind the scenes at a range of STEM organisations, but that's exactly what the 2023 NYSF Year 12 Program will deliver between 10-24 January 2023.
Media are invited to meet our students and join us for behind-the-scenes access to mind-blowing facilities. From exploring space careers at the Australian Space Discovery Centre in Adelaide; chatting penguins and sustainability with researchers in a live-cross to Antarctica; to discovering how vaccines are made in Melbourne, participants will have exclusive access to discover hundreds of pathways to real-life science and technology jobs in critical industries around Australia.
The NYSF attracts and retains Australian science and technology talent by immersing students in what a career in STEM looks like in real life. Hearing about non-typical jobs and connecting with other like-minded young people has life-long impact. Over 39 years, the NYSF has connected over 14,000 young Australians with science and technology futures.
CEO of the NYSF, Dr Melanie Bagg, said "the NYSF is all about helping a young person who has an interest in science and technology explore what that means beyond the classroom, beyond the subjects and how to get there. We encourage a broad range of students with varied academic abilities, as STEM is for everyone. NYSF is focussed on delivering a diverse and highly skilled future STEM workforce to meet the predicted skills shortage in Australia."
The NYSF attracts a diverse range of students from all over Australia. In 2023, 41.5% of participants are from remote and regional areas of Australia, and 61% are young women. An accessible program, 98 students in need have received scholarships, made possible by the Department of Industry, Science and Resources, The Western Australian Department of Jobs, Tourism, Science & Innovation, the NSW Office of the Chief Scientist and Engineer and private donors. Rotary clubs across Australia also provide funding support to hundreds of students in their local community.
"The NYSF experience not only provides exclusive and interactive access to STEM identities and facilities most of us have only dreamt of, but it builds a lot of confidence and illustrates the many pathways to a great career in science and technology. This empowers students to achieve their personal best and find a support network as they start their final year at school."
Support from the Australian Government through the National Innovation Science Agenda (NISA), our Major Partner, Lockheed Martin Australia, our host universities and a range of other partners has ensured the NYSF continues to deliver unique and high-quality, immersive STEM programs in Australia.
Media opportunities are available throughout the program with in-person STEM events in Adelaide, Brisbane, Canberra, Newcastle, Melbourne, Perth and Sydney between 16-19 January. Our CEO and a range of participants are happy to be interviewed plus we can find students from your local area for stories and photos.
Media Contacts: catherine[at]nysf.edu.au 0491 044 104 | melanie.bagg[at]nysf.edu.au 0439 037 773