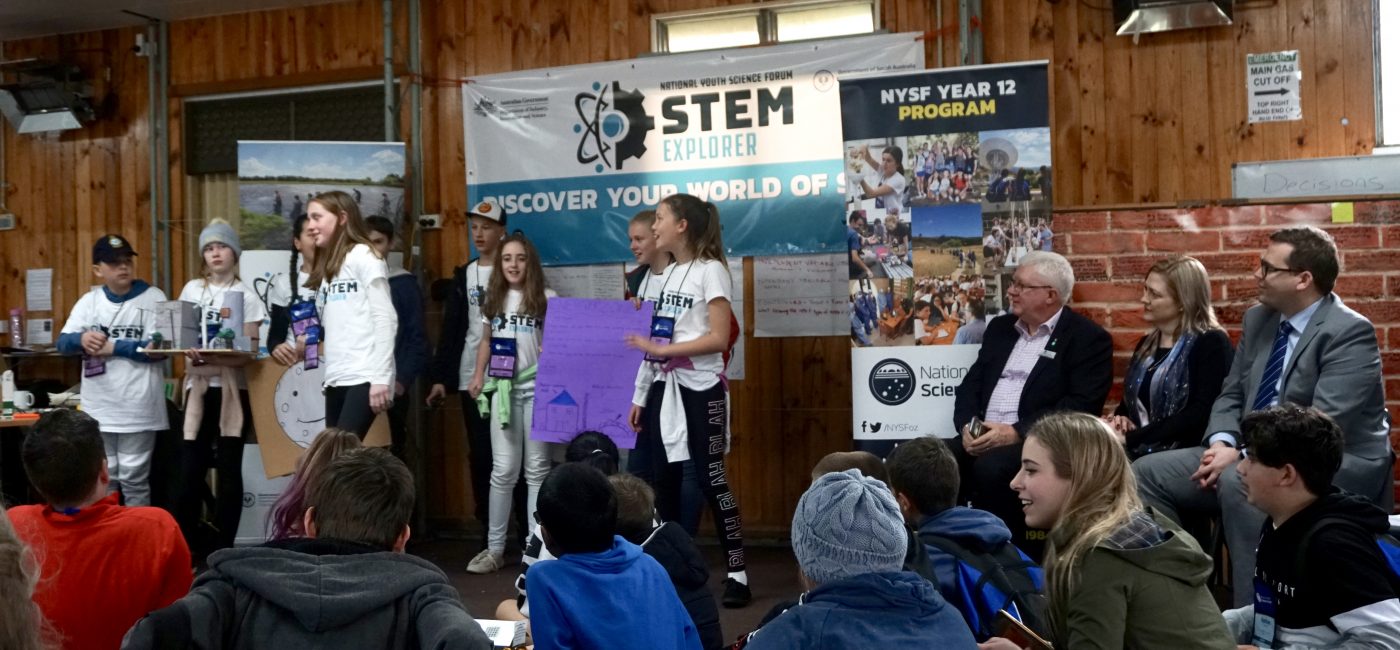 "Science is really creative, ask questions, look at information, and think how that all fits together."
Day 4 of NYSF STEM Explorer 2018 started with the final STEM visits for the program.
University of South Australia - Magill Campus
Watching brain science in action, there were several hands-on demonstrations of techniques used to measure brain activity or perform brain stimulation. The students listened to short presentations about how these methods are helping us to better understand how the human brain works.
"We learnt that the most important function of the brain is to have fun," Mia, Tumby Bay.
FCT Flames
Did you know Adelaide company FCT Flames designed the Sydney Olympic torch and other flaming devices?
After touring the facilities, our young scientists participated in a group project to design a torch for STEM Explorer or an international athletic game. They reviewed FCT's past projects to understand the challenges of design and engineering, safety, combustion of different fuels, and scaling up small flames to big flames. For the finale they fired up a relay torch and a portable cauldron! It's no wonder participants thought this visit was sizzling hot!
STEM Explorer Ryan got a lot out of the FCT Flames visit.
"I was amazed at what great things could be done with fire and that FTC Flames was right here in Adelaide."
University of Adelaide - Robogals
Robogals ran a hands-on workshop to learn about robotics at the University of Adelaide using Lego Mindstorm EV3s. The students learnt basic robot programming skills such as movements, loops and sensors. The visit culminated in a 'balloon battle' where robots were pitted against one another in a ring where they had to pop each other's balloon - Robogals' version of Robot Wars.
"I liked talking to the ladies from Robogals and hearing about how they inspire young girls to go into STEM careers," Lucy.
University of Adelaide - Motorsport
Things shifted up a gear at the University of Adelaide's Motorsport Engineering Facility where participants learnt about the science behind building fast racing cars. The visit started off with the Pinewood Derby - an activity to introduce the students to fundamental concepts related to race car engineering in a simple competition. Our explorers learnt about the key concepts of potential and kinetic energy, aerodynamics, and frictions before modifying a basic wooden car and racing against each other.
"Today I loved looking around the Forumla SAE car build by the Adelaide University Morosport Team. I personally would love to get involved myself," James.
NRM Water Testing
It was the final day for water testing with NRM at Mylor. Again students got up close and personal with bug life in the Onkaparinga River and gauging the health of the ecosystem.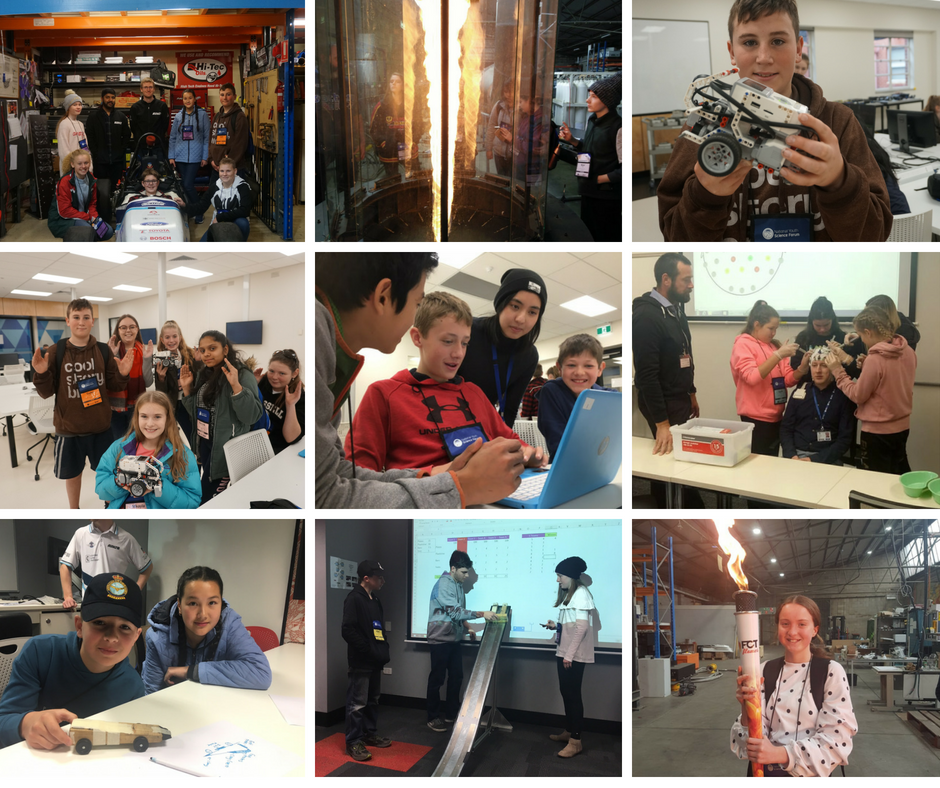 In the afternoon it was time to put the final touches on the project work ready to present to their peers, youth advisors and VIPs.
It's not every day that you get to present your work to a government Minister but our STEM Explorers met with the South Australian Government's Minister for Education the Hon John Gardner MP. Minister Gardner came to hear about the final projects, and they were able to explain and discuss the concepts behind their work.
Mr Gardner told students there was a lot they could take away from the program.
"In years ahead you will be able to take the learning and passion to use in your everyday lives."
"It's hard not to overstate the importance of STEM learning where 75% of jobs in the fastest growing industries are in STEM fields," Mr Gardner said.
Professor Tanya Monro, NYSF's Science Patron, NYSF 1990 Alumna and Deputy Vice Chancellor: Research and Innovation at the University of South Australia was also at the presentation to see what students had created and encourage them to continue their STEM journey. And Professor Monro's advice to our young cohort "… don't rush to grow up because science is a way of keeping on having fun and asking questions."
"Science is really creative, ask questions, look at information, and think how that all fits together."
Rowley Tompsett representing the NYSF Board, encourages the students to stay engaged with science, and be the best ambassadors they can be by telling their friends and family about what they have learned.
Over the past few days students brainstormed, collaborated, planned, built and presented their creative visions for a city of the future. Hoverboard parks, futuristic people tubes, holographic teachers and teleportation stations were some of the innovative ideas our young scientists imagined. Each group presented their part of a future city which showcased some brilliant and out-of-the-box thinking by participants.
With this kind of creative thinking we can't wait to see what these young scientists create in the future!