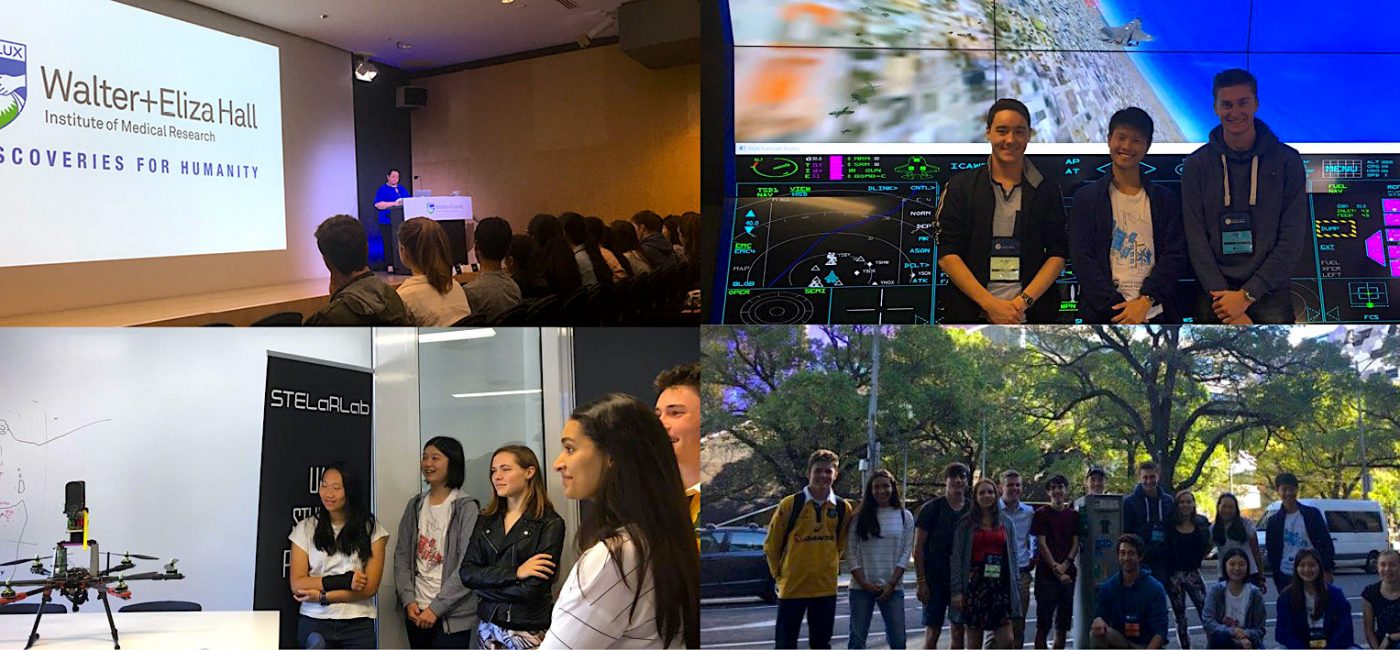 "Next step inspired me to apply for universities interstate and provided me with the opportunity to visit the campus', something I would not have been able to do otherwise." Mikaela, NYSF 2017
From 4-6 April, NYSF 2018 Year 12 Program participants had the opportunity to take part in the NYSF Next Step Program in Melbourne. Next Step, an extension of the January program, gives our participants the chance to gain even more valuable insight into the study and career opportunities available to them, in this case those located in and around the city of Melbourne. It also offers the chance to reconnect with friends made in January – as many have told us a great support network of fellow year 12 students who are passionate about science and learning, in what is an especially challenging year.
The Next Step program is run in collaboration with our Melbourne based Corporate and University Partners, allowing them to showcase the courses and facilities that they have to offer first-hand. Over three days, participants split into groups and had more than 10 sites to choose from, with even more options within the visits to the two universities - Monash University and the University of Melbourne. Check out the infographic below for quotes and photos of the event.
Next Step Melbourne Infographic