Six NYSF students attended the Canada Wide Science Fair (CWSF) in May 2014 as ambassadors for Australian science. Emily-Grace Nicholson Gartley, Tarra Brain, Shoshana Rapley, Courtney Paton, Riley Le Lay and Kenny Purohit applied to attend the NYSF International Program in February 2014, and were selected for CWSF.
CWSF is Canada's leading youth science event, and functions as the national finals of an annual science competition. More than 500 successful Canadian participants present a scientific project, which has previously been ranked highly in regional science fairs.
As guests of this year's host city of Windsor, Ontario, the Australian group visited local primary and high schools, meeting with students and educating them about Australia and its science activities.
"From the moment we arrived at the Fair, we were treated like celebrities. The Canadian students wanted to talk to us, hang out with us and learn as much as they could about our country. The atmosphere was fantastic, a mix of culture, ideas, opinions and most of all, science," said Emily-Grace.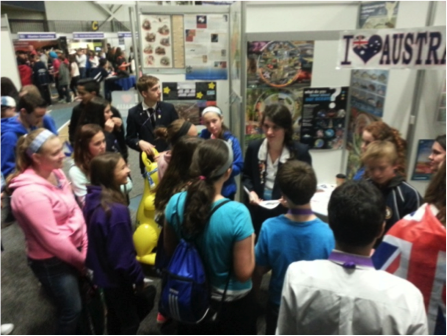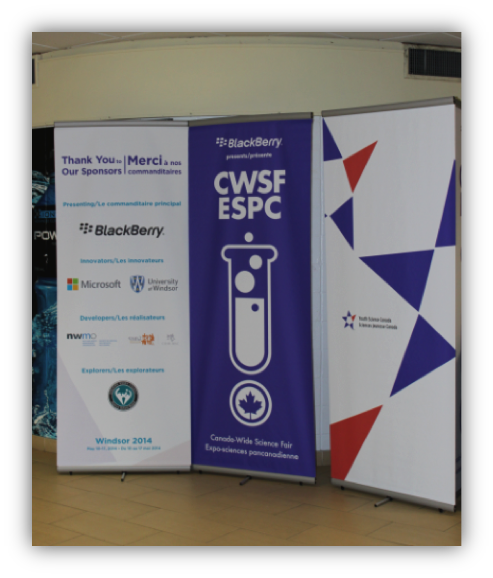 Emily-Grace said she was astounded at the high calibre of the students at the fair. "There were so many talented, innovative and passionate students, who had been working on their projects for years. Fifteen year olds were delving into areas of science I had never heard of."
The NYSF students held their own stall as an introduction to Australian science and culture. This included science projects such as the Square Kilometre Array (SKA) Pathfinder, and unplanned events such as a 'great vegemite challenge', Aussie trivia, and teaching the national anthem.
The main task of the Australian group was to judge the projects of Canadian students who had elected to be considered to attend the NYSF 2015. After a round of interviews, three students - Mohamad Kadri, Katherine Brent and James Lee will travel to Canberra to participate in the 2015 January Sessions.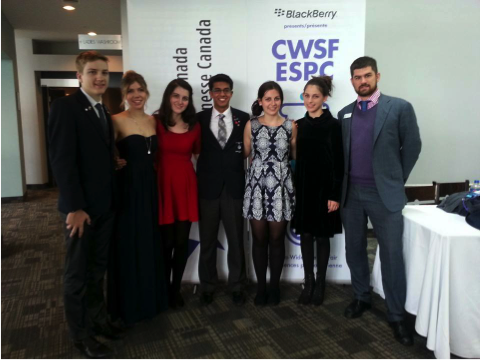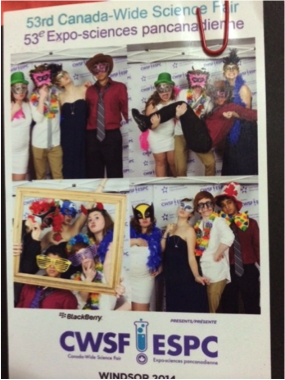 NYSF has a well-established relationship with CWSF, sending NYSF students there and hosting Canadians for many years. Past Canadian attendee Jessie McAlpine attended the NYSF in 2014, is now 18 and in her first year at the University of Toronto. She recently gave a TEDx talk about the importance of Science Fairs and her own research into the development of new malaria drugs.
The NYSF group also visited some of Canada's sights such as the Niagara Falls - experiencing the power of the "Hornblower" jet boat taking the group under the falls; and hiking in Point Pelee National Park. From Calgary, the students travelled through Banff, Jasper, Lake Louise, Squillax, and finally to Vancouver for a hike in the snow at Mount Sulphur.
The group walked away from their adventures with new friendships and experiences that they won't easily forget.
"The trip inspired me to strive and achieve through my studies, while enjoying my life and taking value in my surroundings," said Tarra Brain.
Story: Julie Maynard; Original reports and photos: Tarra Brain and Emily-Grace Nicholson-Gartley