NYSF 2017 Session C NYSF Participants found themselves in the heart of the nation on Wednesday at Parliament House as they attended the official opening of NYSF 2017 Session C. Dressed to the nines, the group were warmly greeted by an impressive array of speakers.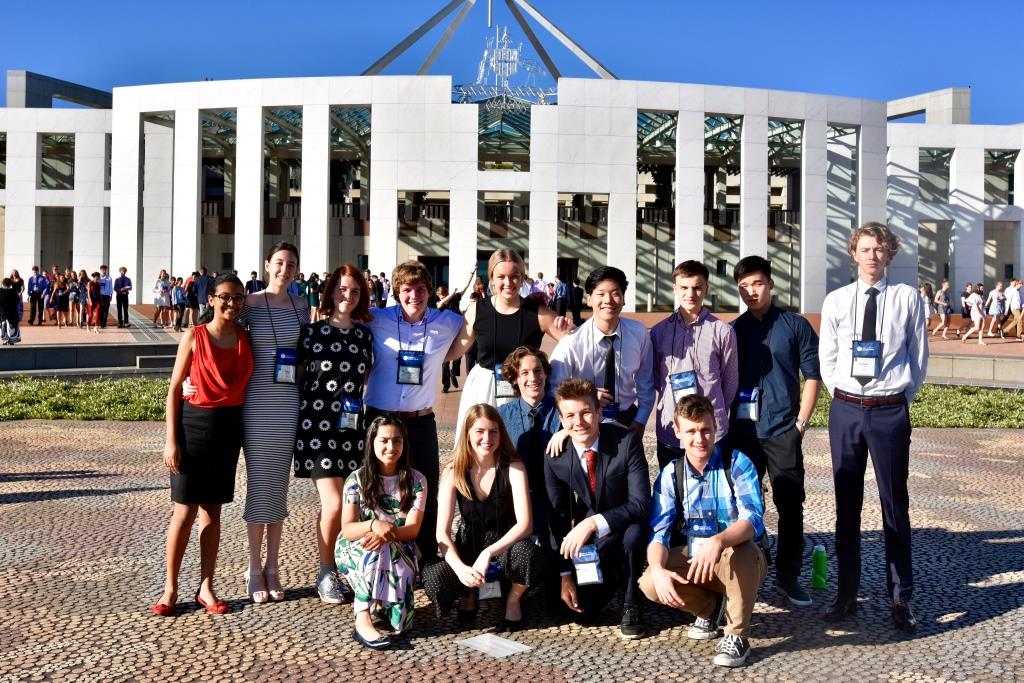 Dr Andrew Metcalfe AO, chair of the NSSS Board, opened the event. With a personal connection to the program through his son, who is an NYSF alumnus and currently completing a science PhD, Mr Metcalfe conveyed to the participants the unique opportunity to immerse themselves in science that they had been given. Next, Mr Steve Hill, the District 9710 Rotary Governor, addressed the group. He highlighted the importance of Rotary to support youth programs, and encouraged the students to take advantage of the wonderful opportunities and experiences that are to come.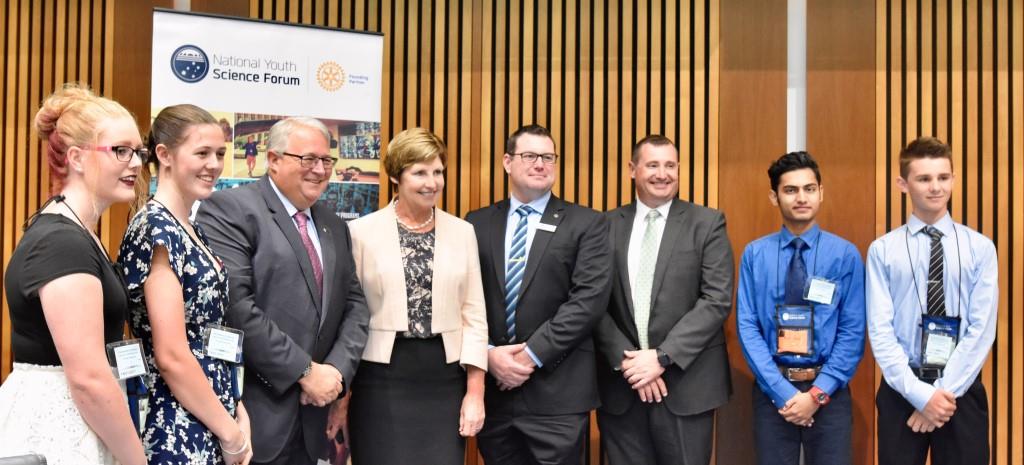 The group also heard from Ms Glenys Beauchamp PSM, the current Secretary of the Department of Industry, Innovation and Science. Having a business and economic background, the way she spoke so highly of science emphasised to the participants the importance of science in a political setting. After all, as she made a point of saying, 'you can't look at innovation without science'.
Ms Beauchamp shared many of her own views on the science community, equating scientists with rock stars, and the need to celebrate science. She proudly outline the many scientific achievements of Australia, and also the need for more entrepreneurial endeavours from scientists. Being in an age where technology and science are reaching exciting new levels, she stressed the importance of finding ways to let science translate into commercial and economic benefits for the whole nation. She concluded with inspiring words, 'hope to see some of you in business, academia, and government', - which is fitting as all are possibilities with the varied pathways science can lead to.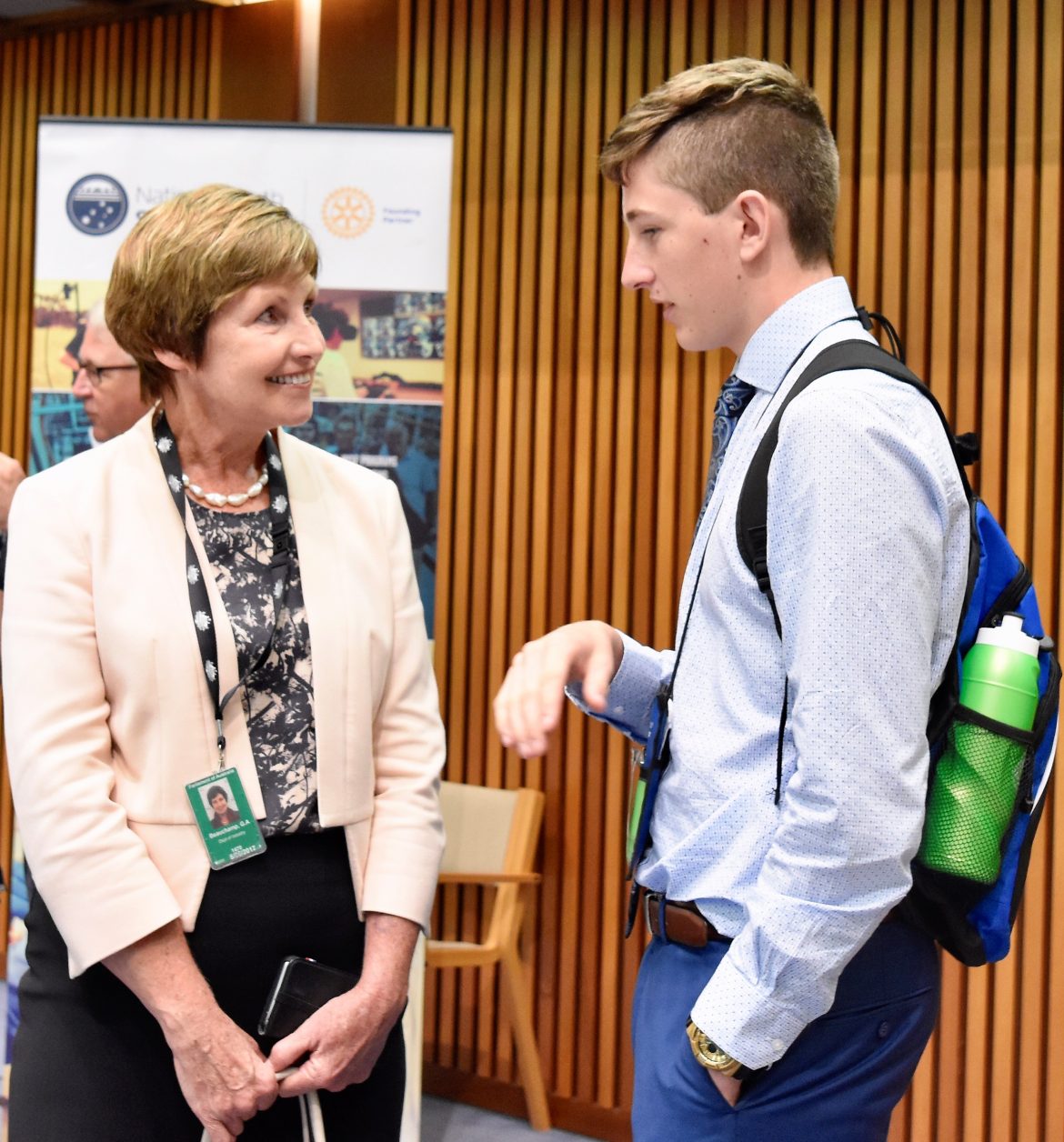 Finally, Dr Anna Cowan addressed the group, outlining the great community that the NYSF creates, with many colleagues and students being NYSF alumni. Being the Deputy Director of Education at ANU's college for Medicine, Biology and Environment, as well as the ANU College of Physical and Mathematical Sciences, her inspirational words were especially significant to the group of future scientists.
Once the speeches concluded, the group was treated to an exclusive tour of Parliament House, including the opportunity enact the process of passing a bill in the House of Representatives through a mock proceeding. The growing confidence of the group was evident in this activity, and with lab visits looming on the horizon, things are only just getting started for the Session C participants.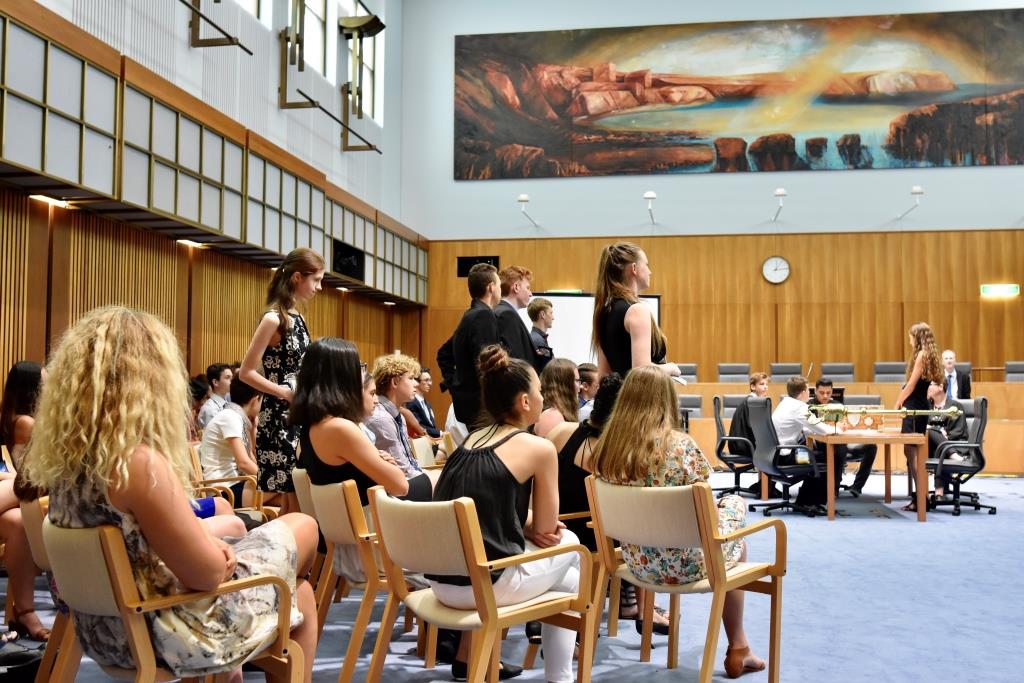 Meg Stegeman, Communications Intern NYSF 2017 Session C and NYSF Alumna 2014
Photos by Veronica O'Mara, Communications Intern NYSF 2017 Session C and NYSF Alumna 2014