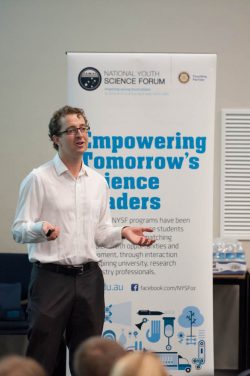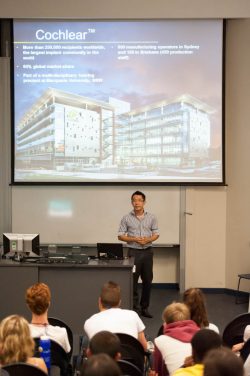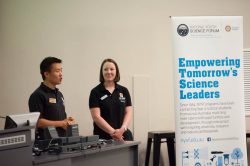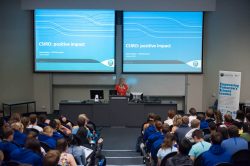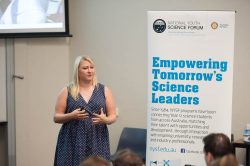 Three Partners' Day mini-conferences were held during the January Sessions, offering a valuable opportunity for NYSF Partners and Supporters to present information to each of the Sessions' students. These days have very full programs with speakers presenting about their careers, organisations and fields of enterprise. Further opportunity was provided for students to talk with the presenters at the Expo Session held in the afternoon of each Partners' Day, as well as at the Science Dinner held that evening.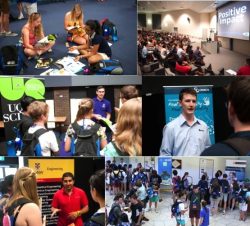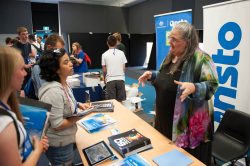 Dr Alison Edwards, from the Australian Nuclear Science and Technology Organisation, has hosted NYSF students on site at ANSTO as part of the Sydney Next Step program, and presented to the 2014 Session C cohort of students.
"This is my favourite thing to do as outreach for my employer," says Dr Edwards. "The NYSF is the single best way you have to showcase your organisation to engaged senior high school students across the country."
For information on becoming an NYSF Partner or Supporter, contact Amanda Caldwell.